With its mossy lunar landscapes, towering snow-capped mountains and stunning waterfalls, Iceland is a wonderment of natural beauty. And the northern island is a storybook fairy-tale honeymoon destination.
By: Karen Gardiner
-AS SEEN IN BRIDAL GUIDE MAGAZINE-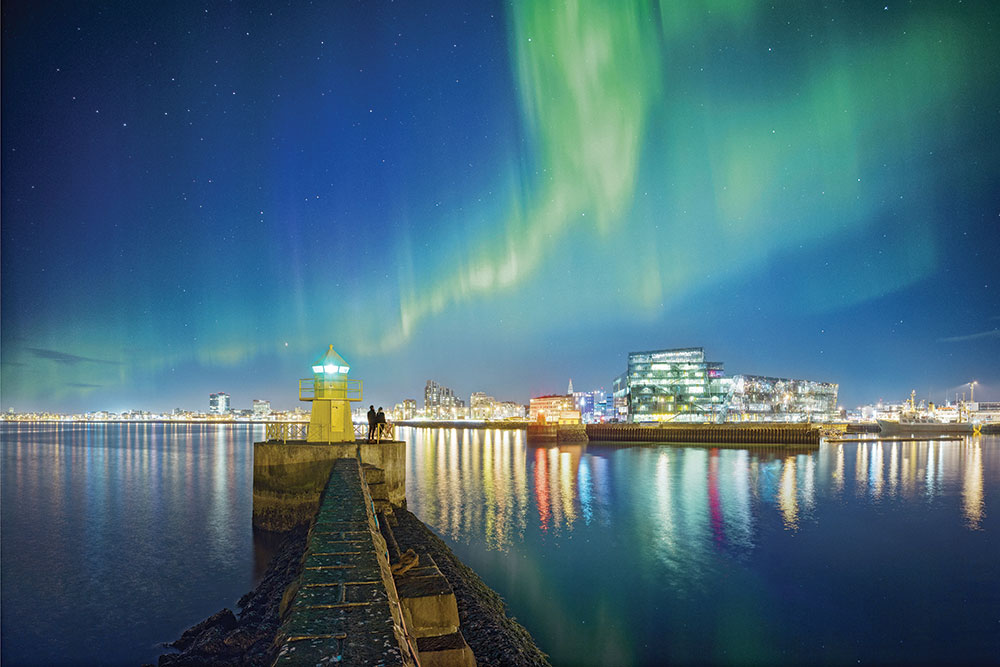 Photo courtesy of Promote Iceland
You can hike through fantastical scenery, take a ride on a woolly Icelandic horse and soak in an outdoor thermal pool while the Northern Lights shimmer in the sky above.
Where to Stay
Southwest of Reykjavik, Ion Adventure Hotel seemingly juts from the side of Mount Hengill, overlooking the lichen- covered lava fields bordering the spectacular Thingvellir National Park. The Brutalist exterior — all glass and concrete — is artfully juxtaposed by cozy interior details such as Icelandic wool blankets, furniture made from reclaimed driftwood and oversize images of cute Icelandic horses on guest-room walls. The hotel's secluded location makes for excellent Northern Lights- viewing opportunities: Spot them through the bar's floor-to-ceiling windows or from the outdoor thermal pool (room rates start at $370 a night).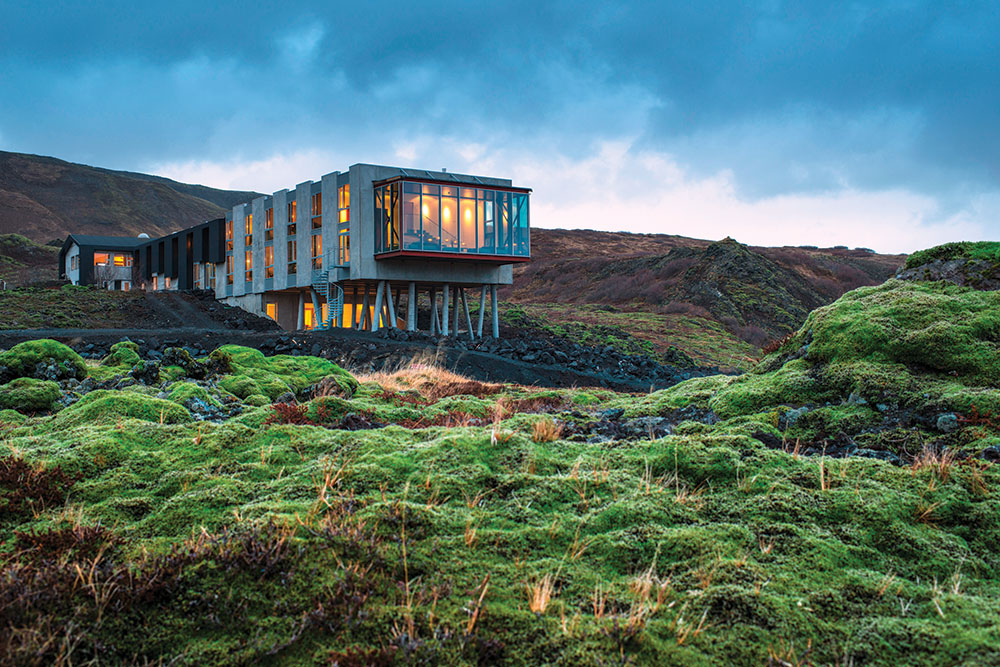 Photo courtesy of Design Hotels
Where to Eat
Iceland's first Michelin-starred restaurant, Dill, excels at inventive dishes and exquisite presentations. The restaurant, housed in a cozy building in downtown Reykjavík, showcases a New Nordic-inspired seven-course tasting menu that changes based on the availability of fresh local ingredients and prioritizes such traditional Icelandic techniques as smoking and pickling. Organic wine pairings are available with each dining experience.

Photo courtesy of Pure Iceland
Where to Explore
Rent a car, and within minutes of leaving the capital, Reykjavík, you'll be surrounded by the jaw-dropping natural beauty of the Icelandic countryside. Traveling south on the Ring Road (Route 1) takes you to the teeming waterfalls of Skógafoss and Seljalandsfoss; the small peninsula of Dyrhólaey and nearby black-sand beach of Reynisfjara, and to Jökulsárlón, a lagoon filled with chunks of ice that have broken off from the Vatnajökull glacier. Adjacent to Jökulsárlón and a favorite of photographers, Diamond Beach is named for the shining chunks of ice that wash up on its shore.

Photo courtesy of Pure Iceland
Where to Relax
Everyone planning a trip to Iceland will have heard of the Blue Lagoon, one of the country's busiest attractions, where the mineral-rich warm water is reputed to do wonders for the skin. Iceland's quieter hot springs offer the same therapeutic benefits without the crowds. There's the aptly named Secret Lagoon near Flúðir, Iceland's oldest public pool. And Seljavallalaug, carved into the slopes of a mountain in a secluded valley in the south, has the romantic feeling of being in the middle of nowhere.

Photo courtesy of Pure Iceland