Replete with adventures, bustling cities and untouched coastline, Thailand amazes. It's nearly otherworldly, thanks to glittering Buddhist temples, towering limestone formations, white-sand beaches, cat cafes, humming night markets, lush jungles, wellness sanctuaries, animal awesomeness, cross-dressing cabaret acts, lantern festivals and seemingly always smiling citizens.
By: Carrie Bell

Photo courtesy of Four Seasons Resort Koh Samui
Relax & Refresh

Photo courtesy of Trisara Phuket
At Jara Spa, the renovated and retooled expansive retreat at Phuket's lavish hillside and beachfront 39-villa Trisara Phuket resort, the massage experience is super sized. The signature Royal Massage employs three therapists, traditional herbal compresses and acupressure simultaneously. All treatments at Jara are based on a holistic ve-pillar philosophy inspired by the century- old Ficus tree looming just outside.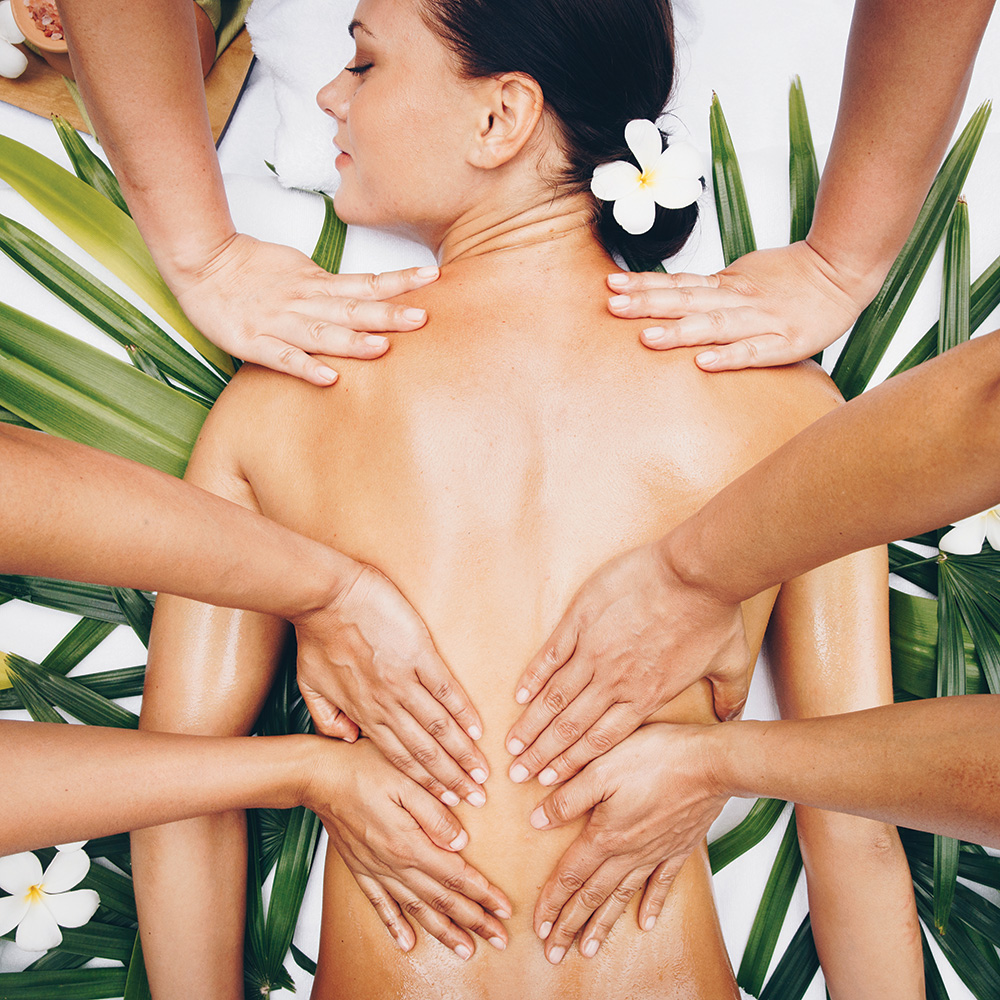 Photo courtesy of Trisara Phuket
Practiced since ancient times, Muay Thai is a mix of martial arts and boxing that has become a beloved national pastime and integral part of the cultural heritage. Learn the art of eight limbs alfresco from a champion at Four Seasons Koh Samui in a ring that boasts a 180-degree view of palm trees and turquoise waters from its hilltop perch (room rates start at $375 a night).

Photo courtesy of Four Seasons Resort Koh Samui
Must-Try Foodie Experiences
Experience all the capital offers. Taste-test regional specialties at street vendors and locals-approved restaurants on Expique's after-dark tuk tuk tour, which can be adjusted to your level of culinary curiosity. Scorpion-on-a-stick, any- one? Participate in Tak Bart, a sunrise ritual in which the Anantara Siam Hotel presents edible alms to a monk whose gratitude comes in the form of good-fortune blessings. And tour some of the more than 400 vibrant wats (temples) including Wat Pho (with the Reclining Buddha statue) and Sukhothai Traimit.

Photo courtesy of Trisara Phuket
Become one with the (is)land with an agritourism experience at Six Senses Samui's Farm on the Hill. Home to 15 goats and 80 chickens, visitors can harvest ingredients, collect eggs, sip fresh juice or feed the animals.
See the Animals
To pal around with a pachyderm, head north to where the Mekong and Ruak rivers meet, separating Thailand, Myanmar and Laos. The refined rustic Anantara Golden Triangle Resort sits next to the ethical elephant camp it funds. The mahout (trainer) apprentice-for-a-day experience includes a slow trek through the sprawling property, which is home to more than 20 elephants, most of which have been rescued.

Photo courtesy of Anantara Resorts
Take a river bath while you're still sitting on the mammoth animal, and don't miss a breakfast meet-and-greet with a tusked toddler (room rates start at $945 a night).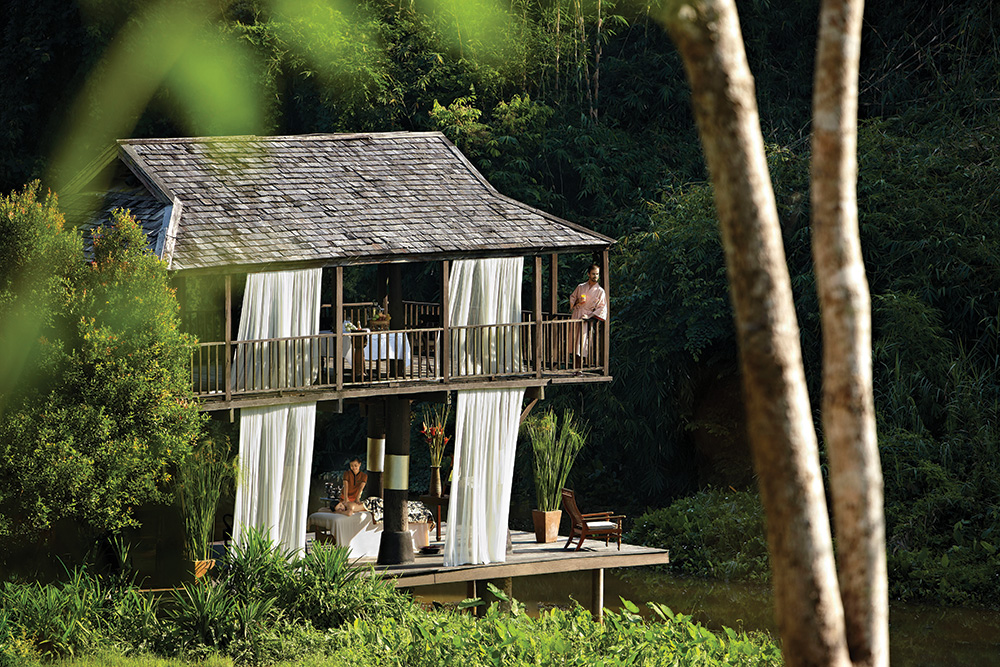 Photo courtesy of Anantara Resorts