Set sail and enjoy amazing amenities on these newly christened cruise ships.
By: Jenna Mahoney
-AS SEEN IN BRIDAL GUIDE MAGAZINE-

Photo Credit: Jenna Mahoney
In April 2018, Norwegian welcomed the 4,990-passenger, 1,700 crew Bliss to its fleet. While the on-board amenities and dining options — Los Lobos Mexican, Teppenyaki, sushi — certainly made a splash, the most remarkable news is that the megaship with its 2,031 staterooms is set to ply the Pacific Northwest and Alaska. It's the first new liner to take on such a route. And the epic Alaskan views from the extensive outdoor areas are nothing short of spectacular (stateroom rates start at $499 per person for a 7-day Alaska itinerary and are all inclusive).

Photo courtesy of Carnival Cruises
Sip exclusive ales and dig into BBQ from Food Net-work star Guy Fieri aboard the newest fun ship — Horizon. The super-liner has an additional 10 restaurants including a poolside seafood shack and a chef's table. Another new amenity is the Havana Bar & Pool. The exclusive space encompasses an ocean-view pool, two bars, outdoor seating and an interior decor that evokes its namesake. The spa is similarly reflective of its moniker — Cloud 9. As is customary with Carnival ships, activity options are endless (stateroom rates start at $499 per person for a 5-day Bermuda itinerary and include some dining and activities).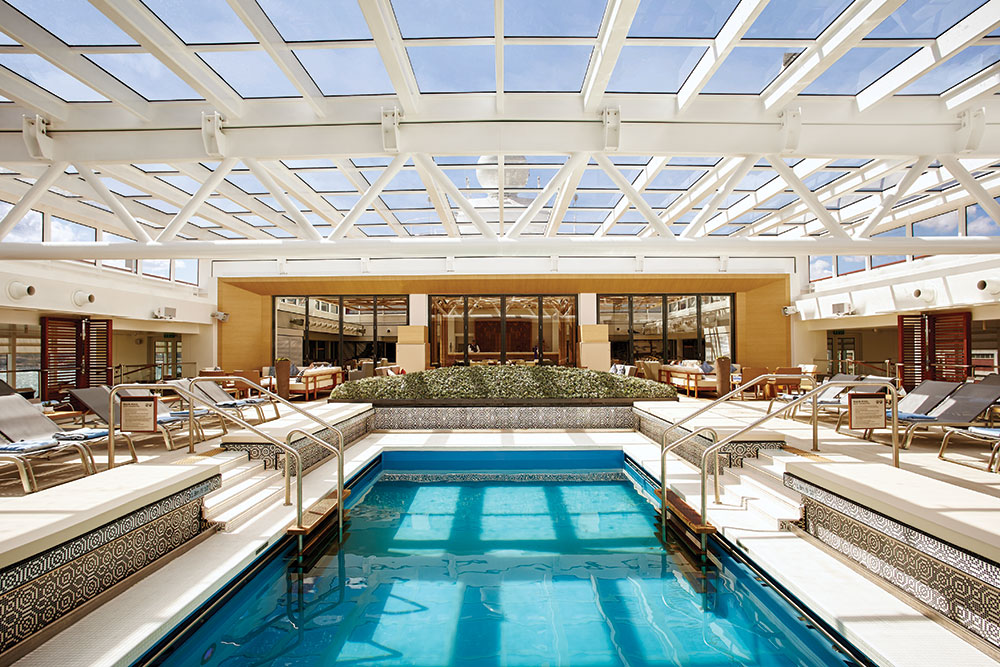 Photo courtesy of Viking Cruises
For decades, the name "Viking" has been synonymous with an elevated river cruise experience. In 2015, the company launched their first ocean liner. The fifth, Orion, was christened in Italy in 2018. As is customary with Viking ships, the 930-passenger vessel has all-veranda staterooms, included guided shore excursions and incompa-rable service. Orion showcases star-gazing experiences in homage to its name. There's the Explorer's Dome, a planetarium-like theater and an on-ship astronomer (stateroom rates for the 15-day Australia and New Zealand itinerary start at $6,799 per person and are all inclusive).

Photo courtesy of Viking Cruises
The family-run MSC cruise company has a decidedly Mediterranean flair. Ships feature unbeatable dining programming, curated cultural offerings and Swarovski crystal stair- cases. There's a soaring four-story, futuristic atrium that serves as the heart of the ship. Lounges and shops line the area. The Seaview, which was christened by godmother Sophia Loren, introduced expansive outdoor space. Another standout is the spa with wet areas, a salt room, saunas and a medi-spa (stateroom rates for a 7-night Mediterranean itinerary start at $939 per person and are all inclusive).

Photo courtesy of MSC Cruises