Live like a celebrity — literally — when you check into these super posh properties owned by your favorite stars.
By: Carrie Bell
-AS SEEN IN BRIDAL GUIDE MAGAZINE-
In a world where you can fulfill champagne wishes and caviar dreams with a honeymoon at a celebrity-owned hotel, we've discovered the best — and, dare we say, most cinematic — options. From the Australian woodlands to the shores of Southern California, couples can get a taste of the lifestyles of the rich and famous by booking a room at a property owned by a member of its ranks. Household Hollywood names, Grammy winners, top chefs and athletes are increasingly getting into the hospitality game. And they're bringing their appreciation for the finer things in life, like high thread counts, fresh sushi and infinity pools, to their hotels. Check into these posh spots.
Prominent Proprietors: Robert De Niro & chef Nobu Matsuhisa

Photo courtesy of Nobu Ryokan Malibu
These good fellas started their hospitality empire 25 years ago with a sushi joint in New York City's star-studded Tribeca. This new installment, a beachfront 1950s motel on the Pacific Coast Highway reimagined into a boutique hotel of 16 rooms, sits in longtime playground for the 1 percent, Malibu. Thanks to minimalist décor touches — shoji screens, linen yukatas (robes), tatami mats and deep soaking tubs — and a Zen atmosphere, you'll feel transported to a Japanese traditional inn that inspired its name. The best news — Nobu sushi takeout is mere steps away (room rates start at $2,000 a night).
Prominent Proprietors: Francis Ford Coppola

Photo Credit: Gundolf Pfotenahue

Not content with simply being an admired auteur, The Godfather director is also a winemaker, restaurateur and hotelier with five luxury resorts in four countries. This 1892 palatial estate is special, as it's in the Southern Italian hilltop village where his grandfather was born and raised. The mansion is meticulously appointed with antique tile floors, elegant chandeliers, and hand-painted fresco ceilings. Laze around the pool and walled gardens or in a gazebo at the beach club 15 minutes away. A new partnership with Indigo Bay means guests can add a private yacht charter and overnight sails to the Amalfi Coast (room rates start at about $980 a night and include breakfast and a cooking class).
Cromlix: Dunblane, Scotland
Prominent Proprietors: Andy Murray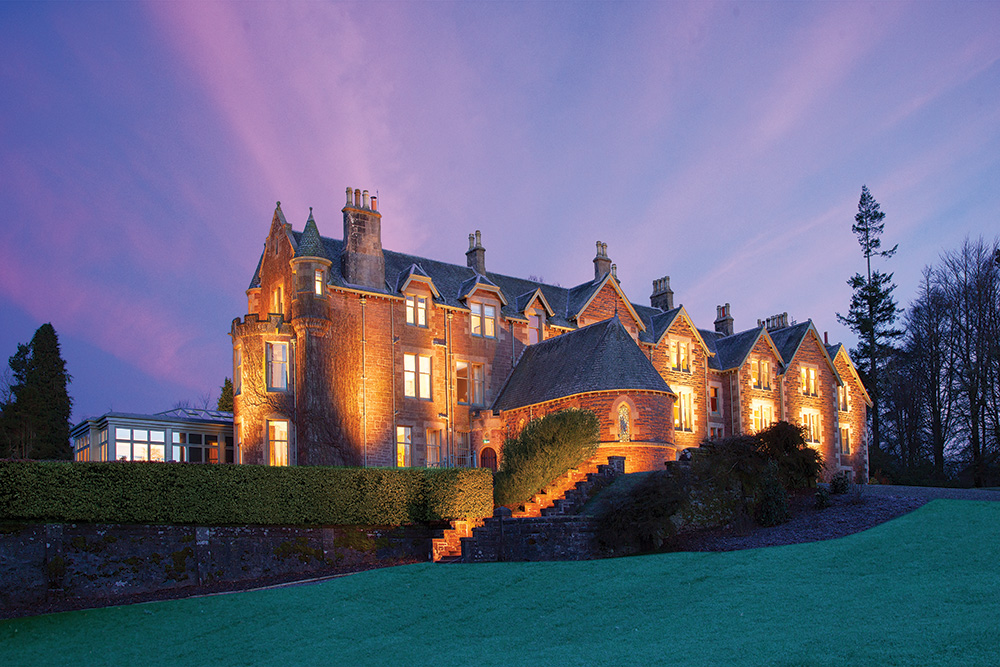 Photo courtesy of ICMI
The score will be love-love if you decide to honeymoon in Scotland at the Victorian country cottage — basically Brit code-speak for a mansion easily mistaken for a castle — owned by the tennis player. Murray performed best-man duties for his brother at the 34-acre lake property in 2010 and purchased it in 2013 to lure visitors to his hometown. A renovation restored the antique grandeur of the 15 rooms named after notable Scots and gave the place five-star status. Make a competition out of shooting clays, fishing, archery and Highland games, with the winner earning an in-room spa treatment or a token (slippers, tea cozies and asks) in the property's bespoke purple tartan designed by Murray's mom (room rates start at $298 a night).
Prominent Proprietors: Hugh Jackman

Photo coutesy of Gwinganna Lifestyle Retreat
Even the greatest showman on earth needs to unplug, detox, and return to nature from time to time. Multi-talented megastar Jackman found this 500-acre eco-friendly wellness wonderland atop a panoramic plateau on the Gold Coast of his homeland during his grueling Boy From Oz show run. According to insiders, he so enjoyed the crystal-powered meditation rooms, morning Qi Gong, bush hiking, garden-fresh meals, and two-bedroom villas with private steam rooms and plunge pools that he decided to become an owner. Two- to seven-day programs can be customized to include a private dinner under the stars (room rates start at $744 a night and are all inclusive).
Prominent Proprietors: Benny Andersson & Bjorn Ulvaeus

Photo Credit: Johanna Kassel/Pop House
Take a chance on two hotels owned by members of Sweden's beloved pop group Abba. Andersson's Rival Hotel in Stock- holm's hip Södermalm hood offers an indulgent pillow menu, a 703-seat live events theater and breakfast in bed served all day (room rates start at about $140 a night and include breakfast). It also has its own theme song co-written by Ulvaeus, who has a stake in Pop House in the Djurgarden area. The former is connected to the Abba Museum — guests get discounted tickets. Three of the 49 rooms are themed suites. Mamma Mia looks like a mini Greek village while Abba Gold is a gilded tribute to the group's most successful album and features their real gold and platinum awards (room rates start at about $135 a night and include breakfast).
Prominent Proprietors: Richard Gere

Photo courtesy of Bedford Post Inn
Take your pretty woman to this posh country charmer, a property dating to the 1860s that was restored in 2007 by a team including the Chicago actor. His then wife, Law & Order alum Carey Lowell, co-designed the eight rooms, most of which have cozy respites; some have terraces overlooking the surrounding woods. Particularly gorgeous in autumn, guests can leaf-peep while ohm-ing in the yoga studio or sampling sustainable cuisine (room rates start at $390 a night).
Prominent Proprietors: Robert Redford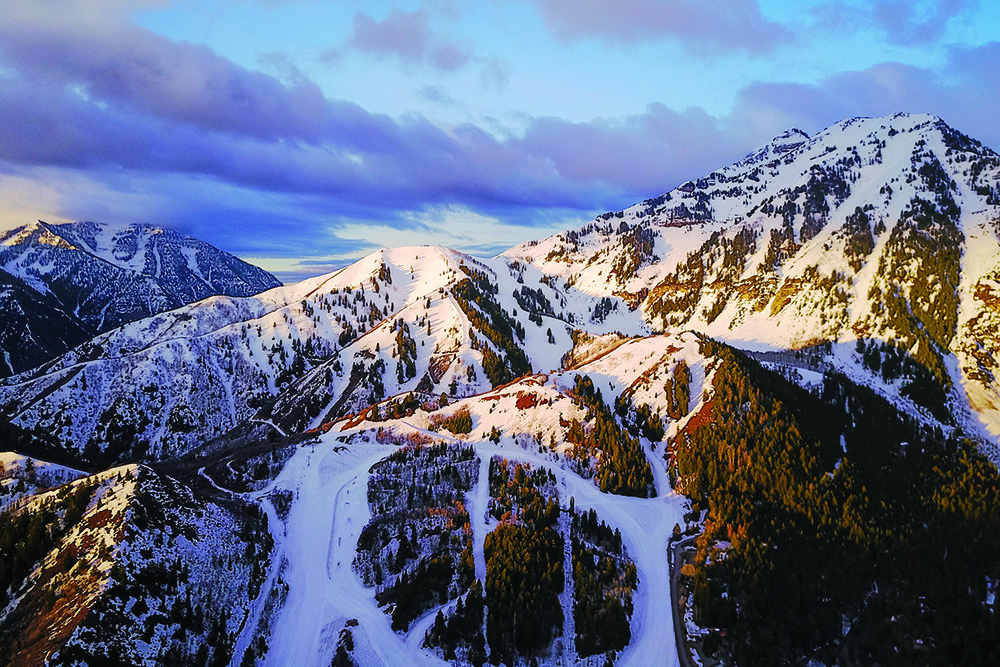 Photo courtesy of Sundance Mountain Resort
More than 50 years ago the actor/director/film festival founder stumbled upon a pristine canyon at the foot of Utah's Mount Timpanogos and fell head-over-heels. First came a family cabin and then the rustic yet stately ski resort (which of course a river runs through). Winter reservations come with two free lift tickets and summer stays are filled with hikes, art classes, yoga outdoors, and concerts in the amphitheater. After getting centered with gemstone aromatherapy and a sage and sweet grass ritual, savor trout cannoli or squab with blackberry confit in a dining room built around a 65-foot pine and spruced up with Redford's Native American art collection and views of the bucolic splendor (room rates start at $199 a night).
Prominent Proprietors: Clint Eastwood & Doris Day, respectively

Photo courtesy of The Monterey County Convention & Visitors Bureau
Dirty Harry, once the mayor of the well-heeled hamlet on the central coast, plays host at this 1850s dairy-turned-alluring 22-acre resort. Stays are supremely pleasant with in-room whirlpool tubs and fireplaces, mountain views, complimentary coffee and pastries, tennis lessons and farmhouse-chic furnishings. Trouble sleeping? Look out to a meadow and count sheep (room rates start at $145 a night). The quintessential "girl next door" Doris Day has owned neighboring Cypress Inn for more than 20 years. Pillow talk is encouraged, especially while wearing a provided plush robe and imbibing in free cream sherry and snacks. An animal rights activist, Day encourages pairs to bring their pets along by providing treats, fresh water, a washing station and waste bags in the courtyard (room rates start at $279 a night).
Prominent Proprietors: Bono & The Edge

Photo courtesy of The Clarence 
Love's the sweetest thing but for U2 diehards the runner-up might be an Emerald Isle sojourn complete with a stint at the circa 1852 hotel Bono and The Edge rescued in the '90s. Set aside the River Liffey in the Temple Bar district (known for its lively pub scene), the 50-room retreat features Shaker beds and local artisan-made leather chairs. The Penthouse's piano is primed for composing your masterpiece. Get inspired by watching a video of the concert U2 played on the hotel's roof. The rockin' afternoon tea at Cleaver East ensures honeymooning guests a beautiful day (room rates start at about $145 a night).
Prominent Proprietors: Gloria and Emilio Estefan

Photo courtesy of Costa d'Este Beach Resort
Whether it's during a swim in the beachfront pool, a stroll along the 1,000 feet of Atlantic Ocean shoreline, a cuddle in front of a firepit, or a feast of champagne and strawberries on a rose petal-strewn bed, the romantic rhythm is gonna get you at this 92-room boutique hideaway owned by the music industry power couple who have been married nearly 40 years. When you grow tired of lounging, practice sunrise yoga in the sand, take a kayak or SUP out to snorkel at a nearby shipwreck. Or, explore the Ocean Drive shops and eateries via complimentary bikes (room rates start at $159 a night).