Experience epic scenery, friendly service, and pampering hotels just north of the border in Canada.
By: Carrie Bell
-AS SEEN IN BRIDAL GUIDE MAGAZINE-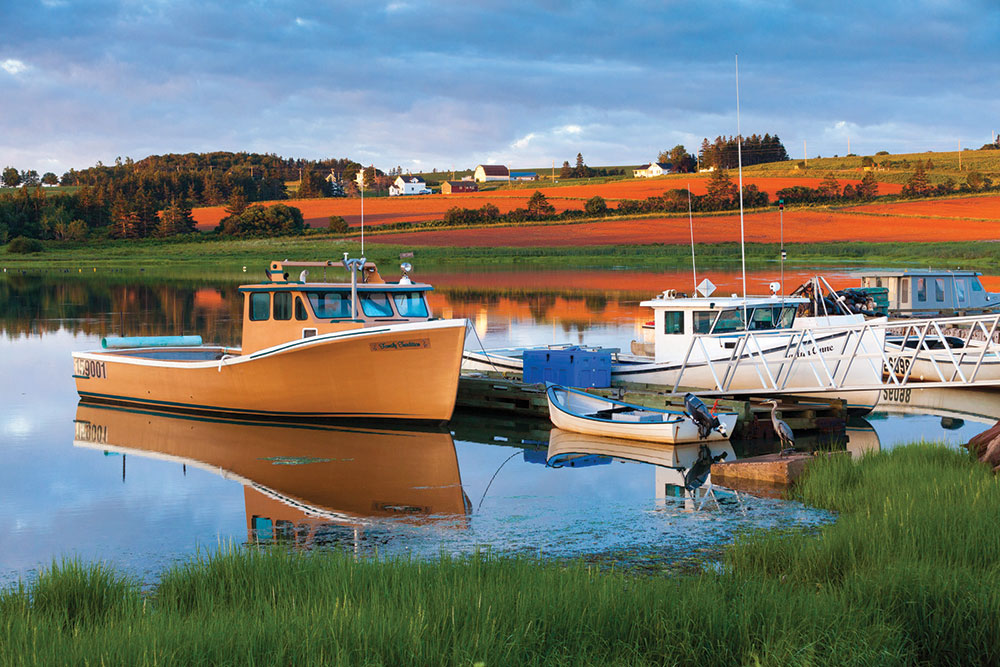 Photo courtesy of ©Tourism Pei/John Sylvester
Endless natural expanses, quaint romantic villages, farm-fresh food and an interesting wine scene are all your top picks for determining a happy hon-eymoon destination. So why not look up — north, that is, to our neighbor, Canada. The world's second largest country by area offers excitement, adventures and authentic experiences whether you prefer animal encounters, cultural excursions or simply enjoying a slower pace. Here are our picks for exploring Canada your way. 
For Slow Movers & Shakers
Fact: You wish it were #ThrowbackThursday every day. Embark on a laid-back road trip around the lighthouse-dotted Prince Edward Island with its red cliffs and foxes.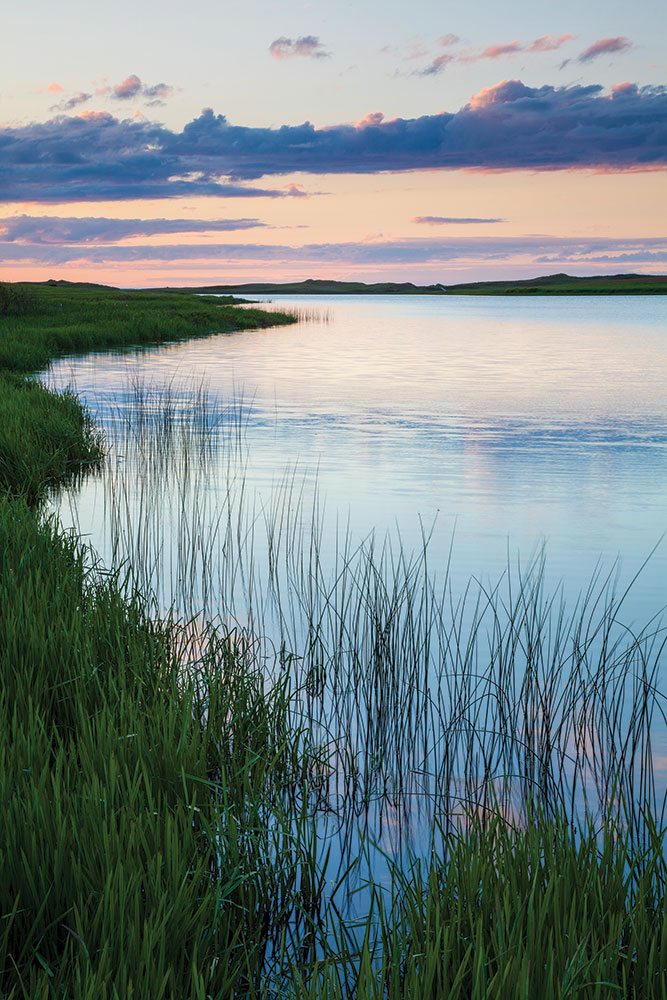 Photo courtesy of ©Tourism Pei/John Sylvester
To Do: The smallest province (and birthplace of the nation that turned 150 in 2017) is big on nostalgic pastimes like attending Acadian kitchen parties, seeing movies at Brackley Beach Drive-In, throwing pottery and making moonshine (sample legal hooch at Myriad View). Anne of Green Gables fans — whether minted through childhood reading or recent Netflix bingeing — can visit sites that inspired author L.M. Montgomery, including the Cavendish home, the one-room schoolhouse or the Lake of Shining Waters. Grab provisions like honey, apples and potatoes at farms' roadside honor stands. And learn to catch spectacular shellfish with Top Notch Charters. Rather a professional do the heavy lifting? Attend Inn at Bay Fortune's Fireworks Feast, where dishes are made using only old-fashioned live-fire techniques like open hearth and rotisserie under the watchful eye of TV chef Michael Smith.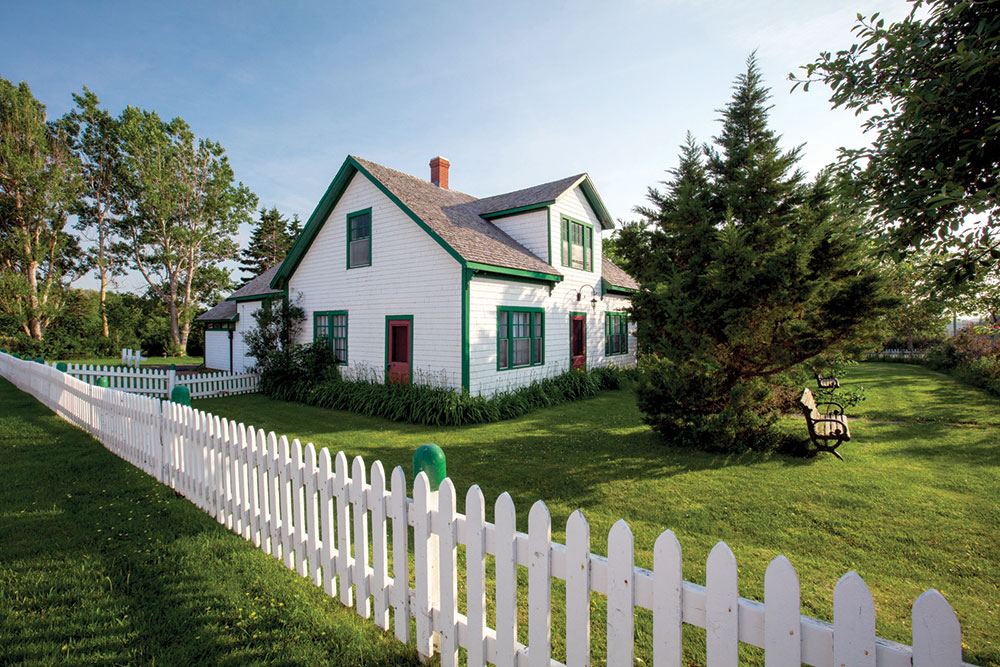 Photo courtesy of ©Tourism Pei/John Sylvester
To Stay: The lobby's seemingly endless evening supply of warm cookies is reason enough to book into The Great George, a collection of 54 suites spread across 17 restored heritage buildings from the 1800s. If not, also included are breakfast, a DVD and board game library and incredibly helpful packets with maps, brochures and itineraries (room rates start at $179 a night and include breakfast).
Canada Fun Fact: In area, Canada is the second largest country in the world. And Canada has more lakes than the world's lakes combined.
For Animal Planet Lovers
Much of Canada remains undeveloped and sparsely populated, so it's a great place for those who prefer pets to people. The best spot to put a break in beast mode is Churchill, Manitoba.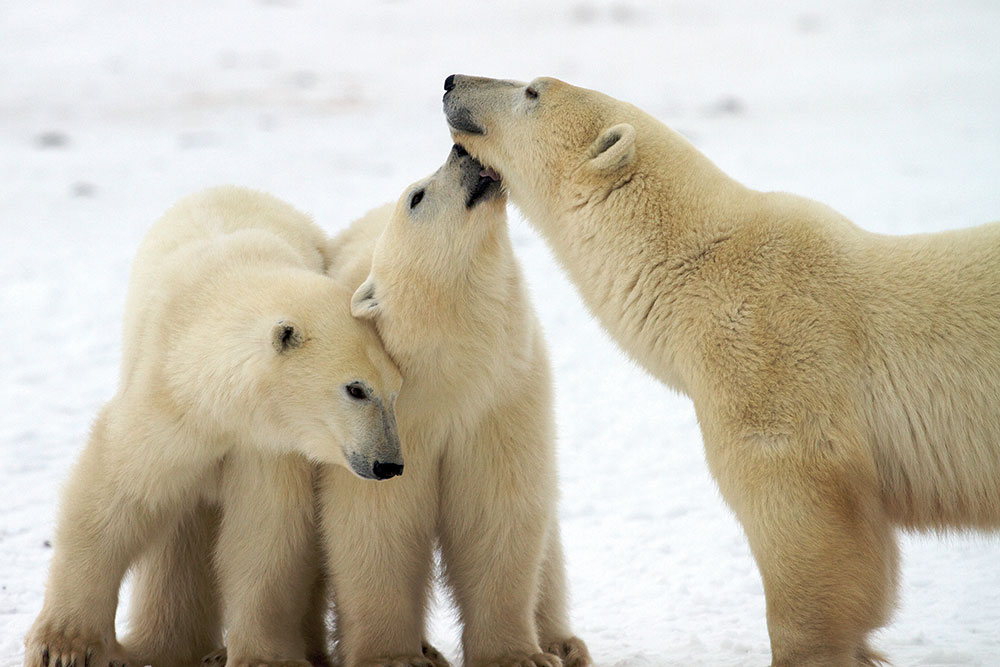 Photo Credit: Henry Holdsworth
To Do: The remote tiny town is the polar bear capital of the world. In late fall it's especially interesting when a high concentration of curious and charismatic animals gather on the shores of Hudson Bay waiting for it to freeze over and seal-hunting season to commence. Natural Habitat Adventures & WWF partner up on week-long conservation-forward, small-group safaris aboard custom rovers. Think snowmobiles on steroids with kitchens, bathrooms and decks. Come summer, visitors can boat, kayak or snorkel with beluga whales. It's also a great place to cross off bucket-list items like taking a husky-powered sled ride or seeing the northern lights.

Photo Credit: Brad Josephs
To Stay: In-town accommodations are included in the package. To maximize viewing opportunities, upgrade to NatHab's Tundra Lodge, a mobile hotel parked in prime polar territory (packages start at $6,495 and are all inclusive).
For Under-the-Radar Wine Enthusiasts
Nicknamed Napa of the North and Canada's fruit basket, British Columbia's Okanagan wine country has a (mer)lot to offer including 170 wineries, "u-pick" cherry orchards and numerous golf courses.

Photo Credit: Jonadrian
To Do: As production and exportation to the States is still small, waste no time getting to tastings at standouts like Culmina, TH Wines, The Hatch, Bella, Platinum Bench and Moon Curser. Tinhorn Creek and Mission Hill regularly host concerts in their amphitheaters. Go by electric bike with Heatstroke Cycle or follow sipping with sailing with an outing via Okanagan Wine Country Tours. Break from grapes at the Vice and Virtue or Firehall breweries. And detox to retox at KurSpa, a 40,000 square-foot pamper palace with a Cryo Cold Chamber, clothing-optional steam and sauna hours and four nature-themed showers. Leave room for potted foie gras and steelhead trout at award-winning Waterfront Wines.
To Stay: Step from a SUP to sand to the expansive balcony of a lakefront two-story villa in seconds at Watermark Beach Resort. Sign up for the Canadian Signature Experience and be whisked away in a vintage truck for a private tour of Covert Farms and returned to Watermark's restaurant for a wine-paired field-to-fork feast (room rates start at $299 a night).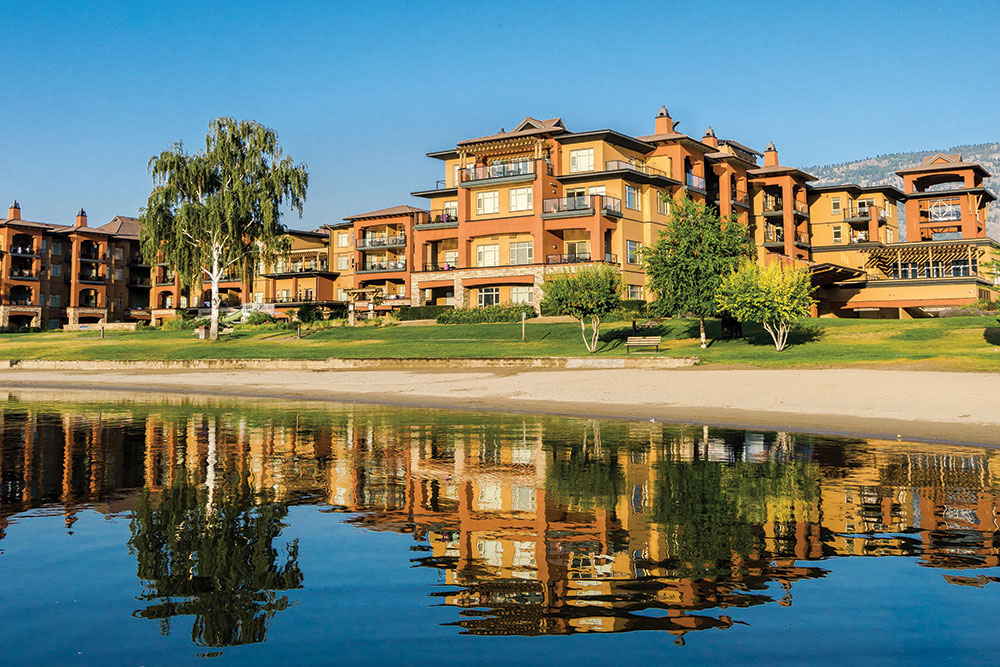 Photo courtesy of Watermark Beach Resort
For Urbanist Adventurers
If you don't want to give up the cosmopolitan appeal of a big city, but also crave experiencing the great outdoors, Vancouver strikes a healthy balance.
To Do: Tick off tourist attractions in active ways: Bike the Stanley Park sea wall, and pause to admire the First Peoples' totem poles. Kayak around False Creek with Ecomarine Paddlesports before perusing the Granville Island Public Market stalls and hitting Popina, a fast-casual collaboration between four well-known area chefs housed in colorful shipping containers. Attack the Grouse Grind, a challenging mountain-face path with a 2,800-foot elevation gain, or the ski resort's new ropes course. Refuel at Wildebeest, a haven for carnivores helmed by a Maryland expat. The Wok Around Chinatown tour, guided by a third-generation Chinese Canadian, is an interactive stroll with stops to sample specialties like crispy pork and New Town Bakery's apple tarts.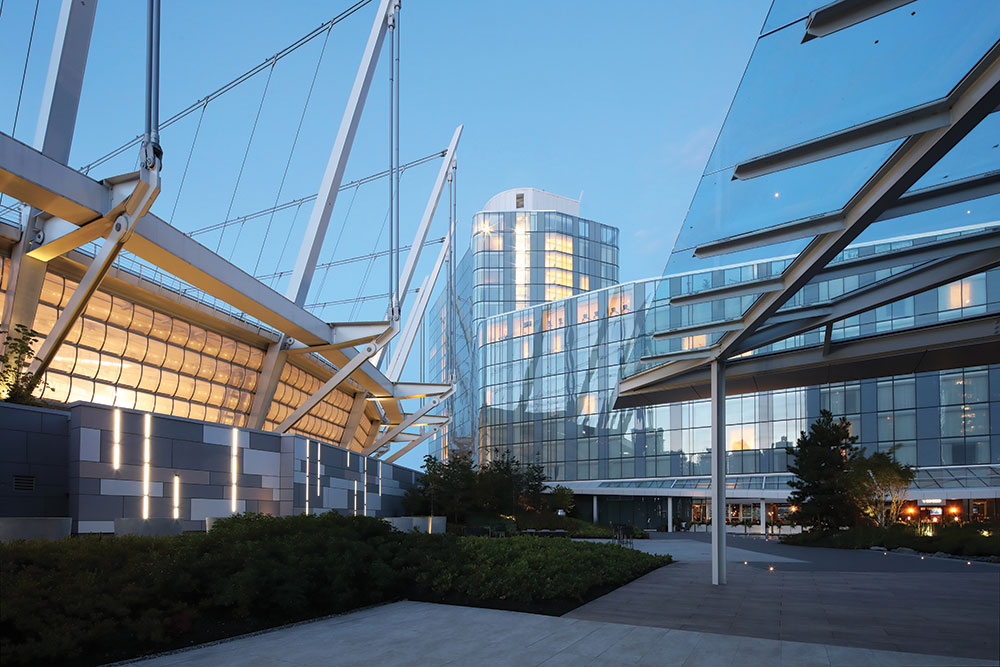 Photo courtesy of Parq Vancouver-Wedding Bells
To Stay: It's impossible to be bored at Parq Vancouver, a giant entertainment complex connected to an arena and comprised of the most naturally lit casino in history, a 6th-floor green space, a rooftop lounge, several restaurants including primo steakhouse Victor, a spa, a bar specializing in tea-infused cocktails and two hotels. We love the suites with water views at the JW Marriott(room rates start at $279 a night).

Photo courtesy of Parq Vancouver-Wedding Bells
For Europhiles on a Dime
If you fantasize about a furlough in France but need something cheaper and closer, say "oui" to Quebec.
To Do: Exploring the melting pot of Montreal gives honeymoons an even broader appeal. Sightseeing by scooter with Dyad feels decidedly Greek or Italian. The first exhibition celebrating flamboyant French couturier/filmmaker Thierry Mugler will premiere at the Museum of Fine Arts in 2019. Experience multicultural treatments like the German-inspired Aufguss Ritual at Bota Bota, a floating spa anchored in the Old Port. And of course there's the cuisine. Juliette et Chocolat's hot chocolate comes in 10 flavors including Aztec and Viennese. Downtown's Ibérica has trendy Spanish cuisine; Mon Lapin is a Little Italy wine bar serving market-fresh food alongside biodynamic blends from France and Austria. Consider a day trip to the Eastern Townships to explore wine and cheese trails.
To Stay: Steps from old town's cobblestone streets and the grand Notre Dame Basilica (the country's first neo-gothic church), two 18th-century houses were reinvented as Hotel William Gray, a boutique property with panoramic views of the St. Lawrence from the rooftop bar and rooms with rock walls and cathedral ceilings (rates start at $250 a night).

Photo Credit: Jacklyn Barber
Canada Fun Fact: Montreal is the world's second largest French-speaking city after Paris. Most citizens are bilingual.