Experience the best of Baja California in Los Cabos, from sunrise to sunset.
By: Sam McFadden
Whether you're looking for a destination wedding locale or planning a hassle-free honeymoon, Los Cabos has everything couples need for a romantic retreat. Situated on the tip of the Baja California Peninsula, this Mexican hotspot has delicious food, lively nightlife, and epic views you'll never forget. Experience the best that the region has to offer, vetted by the Bridal Guide team:
STAY AT: For a taste of traditional Mexican culture with all the modern trappings, the Sheraton Grand Los Cabos Hacienda Del Mar in Cabo San Lucas provides the perfect accommodations. This gorgeous property is designed in classic hacienda style, with beautiful and bright architecture that sets it apart from more stark resorts in the area. The hotel interior features art and artifacts from the Baja region, including an impressive collection of shark teeth that have washed ashore.
Take a dip in the infinity pool looking out over the Pacific Ocean, or grab a margarita at the swim-up bar. If wine is more your style, the on-site restaurant De Cortez has two wine spectators on staff to help you choose from their wide selection. The resort boasts seven additional bars and restaurants, including Bar La Suerte where tequila lovers can discover their new favorite label.
For destination brides, Sheraton Grand Los Cabos' onsite planners, caterers, and event staff will meet all your wedding needs. Plus, couples who get married at the resort receive a complimentary suite for day-of preparations and their wedding night.
EAT AT: Mexico's cuisine is rich in flavor and history, and the food scene in Los Cabos is no exception. Once a private beach club, SUR Beach House serves up fresh seafood favorites with unique twists. Snack on an order of mixed ceviche or tuna tartar tostadas made with jicama tortilla while you gaze at Médano Beach from the open-air dining room.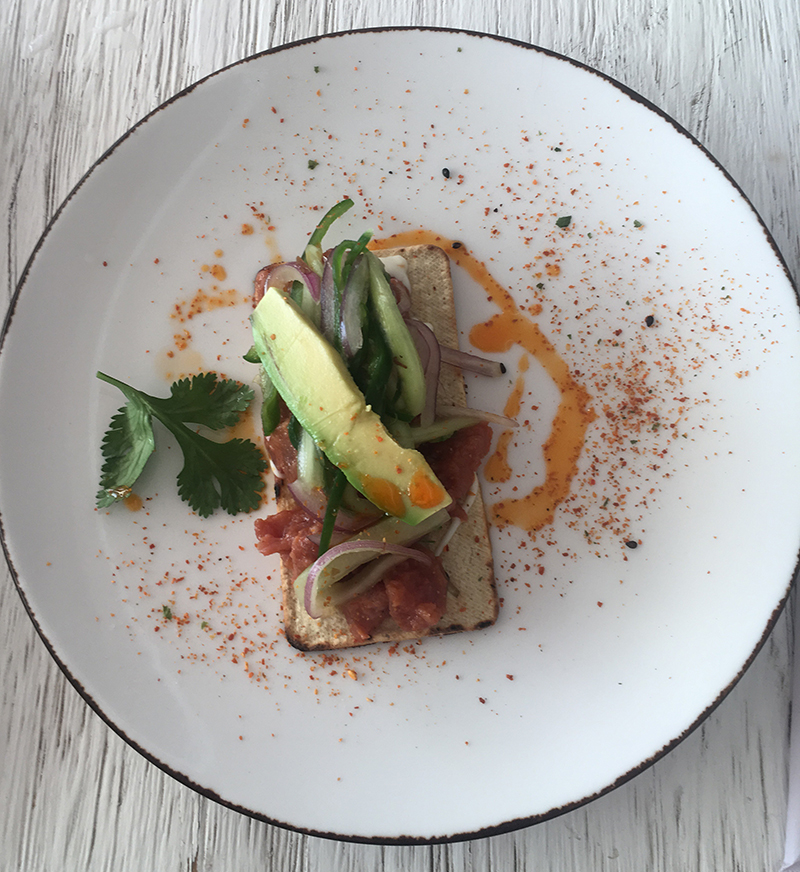 For a meal with Italian flare and an equally stunning setting, try Sunset de Mona Lisa. Select a classic dish like carpaccio, branzino and gnocchi, or try a bit of everything with the six-course tasting menu. Whatever you choose, your mouth will be watering a week later just thinking about your meal. If you're lucky, you may be able to catch a nightly fireworks show from one of the many hotels that dot the marina around the restaurant.
MUST-SEE: Los Cabos has one of the most spectacular landscapes in the world, with surrounding views of mountains, deserts, and oceans alike. El Arco (the arch) a rock formation that sits at the tip of the Baja Peninsula, is one of the most visited sites in the area (for both humans and sea lions!). Known locally as Land's End, you can get incredible views of the attraction from select Médano Beach hotels and restaurants, or experience it up close with any one of a number of tour operators. Cabo Adventures offers luxurious snorkel sails and cocktail cruises, ideal for couples and groups. By day, you can swim and snorkel around the natural wonder, then snack on local seafood while you cruise back to shore. If you don't have your sea legs just yet, you can lounge on Lover's Beach, a small strip of land that sits between the two bodies of water surrounding the peninsula. It splits the calm Sea of Cortez and the rough waters of the Pacific Ocean, reminiscent of a rocky romance that led to its namesake. By night, you'll sail out and around El Arco and enjoy a colorful sunset while sipping margaritas and noshing on hors d'oeuvres.
Whether in Cabo San Lucas or San Jose del Cabo, there is no shortage of entertainment. With everything from live music venues and clubs to more low-key breweries and cocktail bars, you are sure to find a variety of options to suit your style.
For more info on visiting Los Cabos, visit http://visitloscabos.travel.