From beautiful beaches to sensational spas, find out why Isla Holbox is one of our travel editor's favorite locales.
By: Jenna Mahoney
-AS SEEN IN BRIDAL GUIDE MAGAZINE-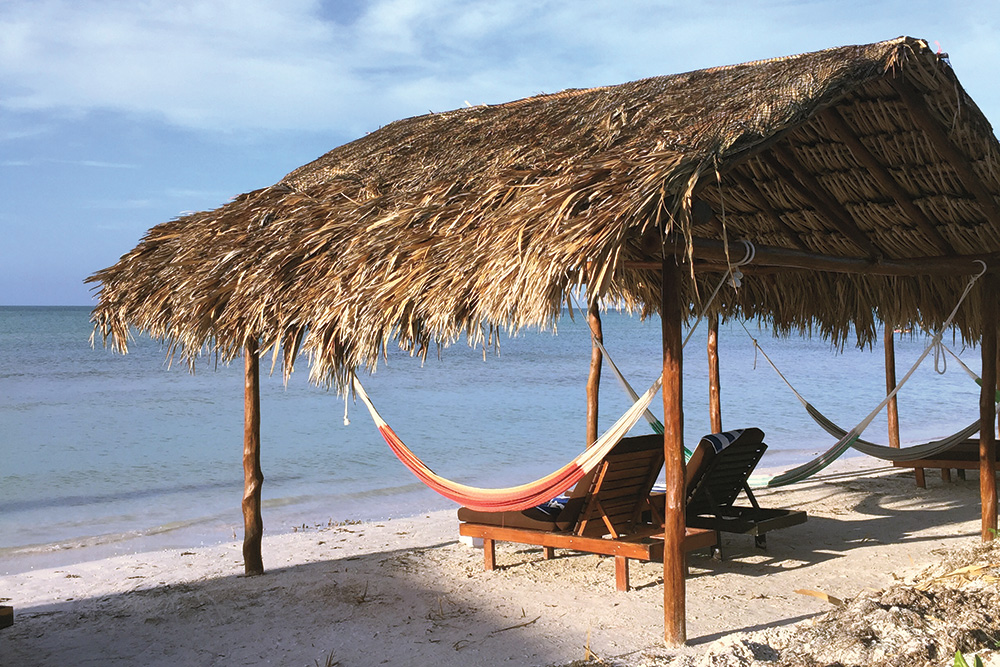 Photo: Jenna Mahoney
"I love it so much, I'm not going to write about it." That's a phrase that travel editors whisper to themselves when they discover a spot that is so special, so quiet and just so perfect that a simple mention of its existence to others may mark the destination's unique appeal. For decades, that statement slipped out over cocktails, during transatlantic flights or press gatherings about a spit of sand located off the northern coast of Quintana Roo, the Mexican state that's home to Cancun and the Riviera Maya. And from those mentions and the occasionally shared photo, Isla Holbox, an island of fewer than 2,000 inhabitants, moved to the top of my travel list. I'm not alone — in the past year, the 26-mile-long island that's just a mile and a half across has hit the must-see docket of nearly every top travel writer. And its pristine beaches have been spied on Instagram accounts from fashion influencers to happy honeymooners. Although the secret is out, the sun-drenched spot has maintained its elusive charm that kept it hidden for so long. Here's what I did — and more importantly didn't do — on a recent visit.

Photo: Jenna Mahoney
Hometown
My ultimate travel peeve is when I check into a hotel and someone says "welcome home." It isn't my house, which is part of the reason why it is so fun to stay there. But checking into Punta Caliza does sort of feel like you've arrived at a place so welcoming that it can only be equated with home — a super-chic high-design home, but one nonetheless.

Photo: César Béjar Studio
The main reason is that the 12-room hideaway is helmed by a family of artists and designers. A brother and sister team run the day-to-day operations and much of the staff is family or childhood friends, as is the case with the property's chef. And it seems as though they all know your name, your preferred way to take coffee and your hometown within minutes of arrival. All guest rooms, which are constructed of cedar from the family's farm, have direct access to the pretty pool.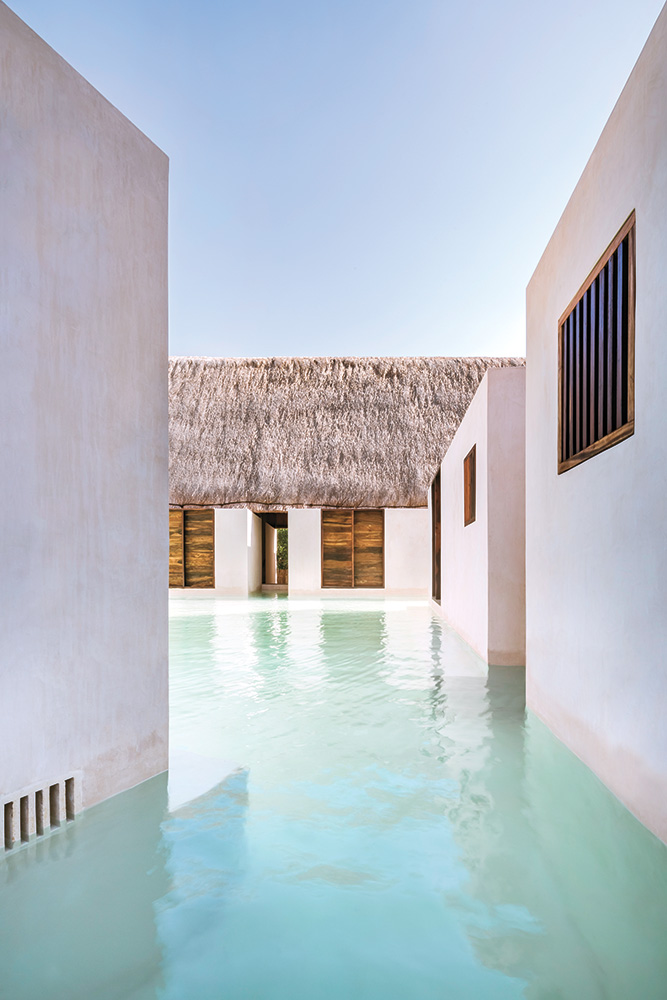 Photo: César Béjar Studio
Spa services can be arranged in-room or under the palapa on the beach, and experiences like tequila tastings are offered by request, which really means on demand (room rates start at about $270 a night and include breakfast).
 
Photo: César Béjar Studio
Travel tip: Transportation on Holbox is limited to bike rentals and golf-cart taxis (there are no cars). Arrange on-off island transfers prior to arrival, as ferry service doesn't run 24 hours. Book with STP for roundtrip help from the airport.
Sun, Sand, Sea, Repeat
The marquee attraction of Isla Holbox is its lack of offerings. There are no large hotels nor is there a boisterous bar scene, and the island is famous for having unpaved roads.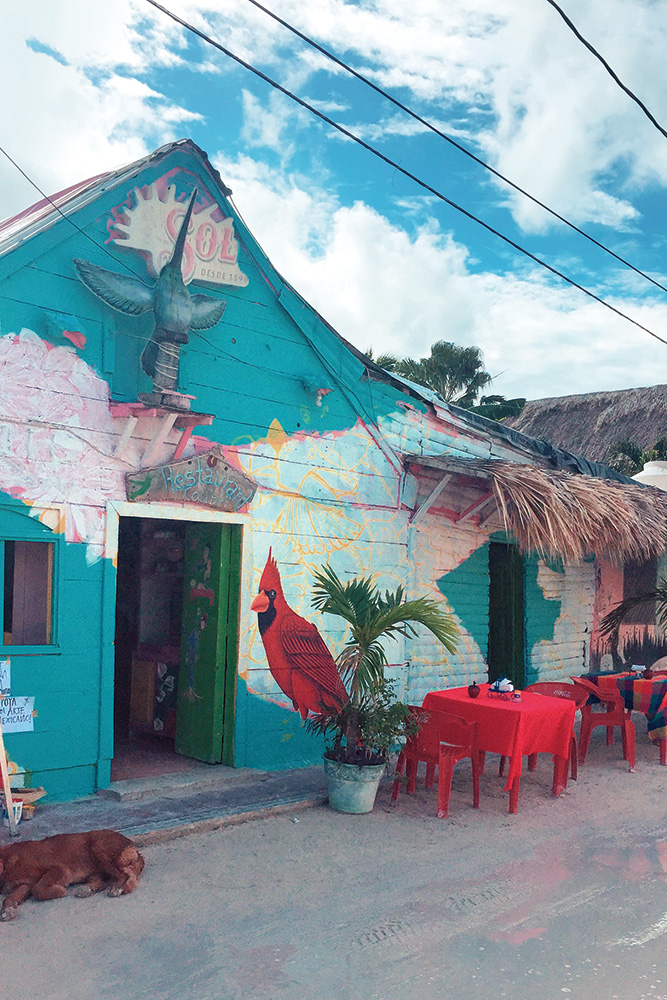 Photo: Jenna Mahoney
The vibe here is barefoot and dressed-down with lazing on the beach, strolling the sandy "streets" or biking to the mangrove preserve being popular activities. Here, lunches are long, lingering affairs that most often happen on the sand.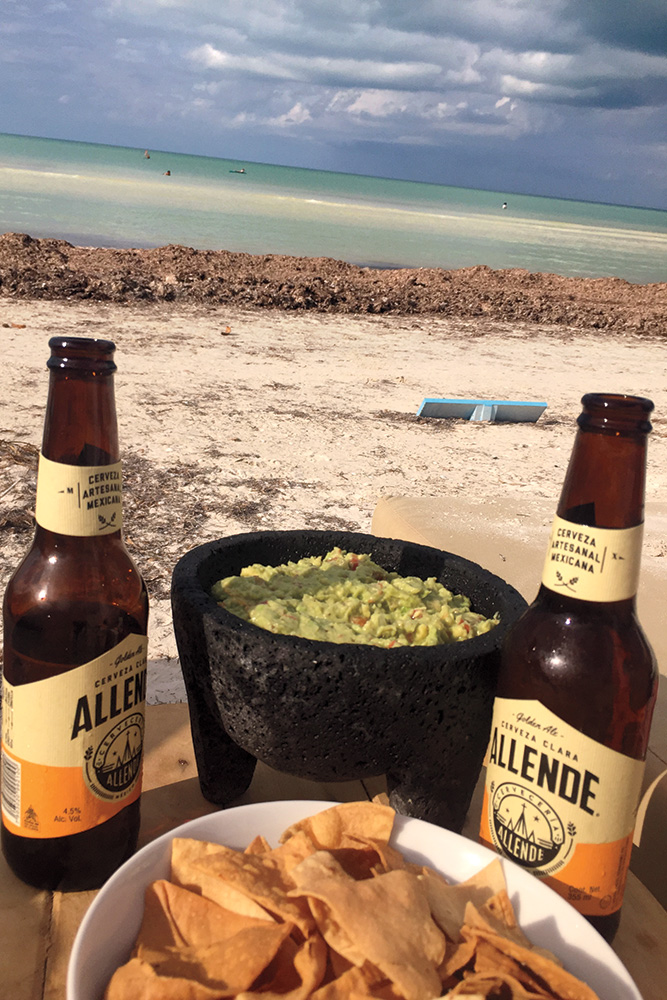 Photo: César Béjar Studio
Then it's off to sway in hammocks that hover over the crystalline waters. Those looking for a bit more to do, walk to the far end of the island to explore Mosquito Beach. The protected expanse is a mangrove wonder filled with all manner of bird life and yes, plenty of mosquitoes. A handful of tour operators, offering snorkeling and swimming with whale sharks, sit on a street at the base of the town plaza.
Sundowners
As is common in beach destinations, sunset on this tiny island is an event. Folks flock to the Hotel Zone beaches and rooftop bars to take in the evening spectacular and toast the close of a perfect beach day with a chilled mezcal. Los Nubes, set on the edge of the dense mangrove expanse, is hands-down the best perch from which to enjoy the natural show. The restaurant at this palapa-roofed property juts over the Caribbean Sea, affording unbeatable vistas of the water and Holbox itself. Stay for dinner and savor fresh seafood in traditional Yucatan presentations.
Night Lights
Once the sun sets, the entirety of the island (with the exception of the main plaza and its surrounding streets) is enveloped in complete darkness. Offshore, however, is another story. The waters become aglow with the phenomenon called bioluminescence, the emission of light from marine invertebrates. Outfitters lead private kayak tours to discover the aqua fireflies. Note: Although it can be spied all year, some seasons are more impressive than others, and weather can impact sightings. Ask about visibility before booking.
Travel tip:  Since you'll be essentially stepping back in time, you'll need to bring Mexican cash. Not many places accept credit cards, and the single ATM in town has been known to run out of money. There is an exchange office on the plaza.