Getting hitched, engaged, or hosting a bachelorette bash? Mexico offers awesome getaway options just for you.
By: Becca Hensley

Photo courtesy of Four Seasons Hotel Mexico City
"Oh Mexico/It sounds so simple I just got to go/The sun's so hot I forgot to go home." From Elvis Presley and Patsy Cline to James Taylor, Jimmy Buffet, Toby Keith, and Kenny Chesney, artists have been singing the praises of Mexico for generations. And with good reason — our neighbor to the south is sun-kissed and lined with beautiful beaches, the cuisine is as inventive as it is singular, as are the cultural attractions. but, perhaps best of all, Mexico is a fantastic destination for a fun-fueled fiesta. Its varied attractions from sparkling cosmopolitan cities to laze-for-day sunny beaches pair perfectly with every variety of nuptial celebration from engagement to honeymoon. Here's where to raise a glass south of the border.
The Proposal Getaway: Mexico City

Photo courtesy of Four Seasons Hotel Mexico City
Get betrothed in the capital city that exudes old-school romance. Once home to the international artist couple Frida Kahlo and Diego Rivera, north America's oldest city flanks two impetuous volcanoes, brims with seductive architecture and serves up indigenous cuisine and modern cocktails. With more than 150 museums (including Casa Luis Barragán and Frida Kahlo's blue house), it's a powerhouse of cultural offerings. The city also teems with traditional markets and is a stone's throw from the mysterious Aztec Teotihuacan Pyramids, famous for the Temple of the Sun. Pop the question at Xochilmilco on board your private trajinera (Mexico's colorful version of a gondola).
Photo courtesy of Four Seasons Hotel Mexico City
You can picnic as you cruise through the floating gardens, a UNESCO World Heritage Site. Or get some proposal assistance from the team at the Four Seasons Hotel Mexico City. They'll sequester you in their "little secret" — an intimate garden-like space, anchored by an inviting fire pit and lit by a neon sign, designed by Olivia Steel. Poised on the grand boulevard called Paseo de la Reforma, in the shadows of Chapultepec Park and near happening Polanco and Condesa, the stately hotel feels like a private castle. Book into the Premier Terrace Suite, with a black-and-white vermeer-inspired tile floor (room rates start at $270 a night).

Photo courtesy of Velas Resort
Life's a party — especially when you add a shot or two of tequila and a sizzling beach scene. Rather than planning completely separate bachelor and bachelorette destination fiestas, why not couple them up? if you'd like to divide your fêtes for some events or keep the stags and hens on their own, consider sister properties Casa Velas and Velas Vallarta, located just five minutes from each other. You can coordinate to book the stellar bachelor and bachelorette package at the all-inclusive properties for up to 16 guests. At boutique Casa Velas, there's a novel "handbag bar," where purses can be borrowed for the evening. Guys will enjoy the laid-back Velas Vallarta that buzzes with activities including flyboarding and skydiving. vip nightclub service, a beachfront barbecue, tequila and taco tastings, golf, yoga and spa services ensure this extravaganza is legendary. Stay in the presidential suite at Casa Velas and enjoy four bedrooms and an 11,000-square-foot pool (package rates start at $50,000 for 16 guests and couple and are all inclusive).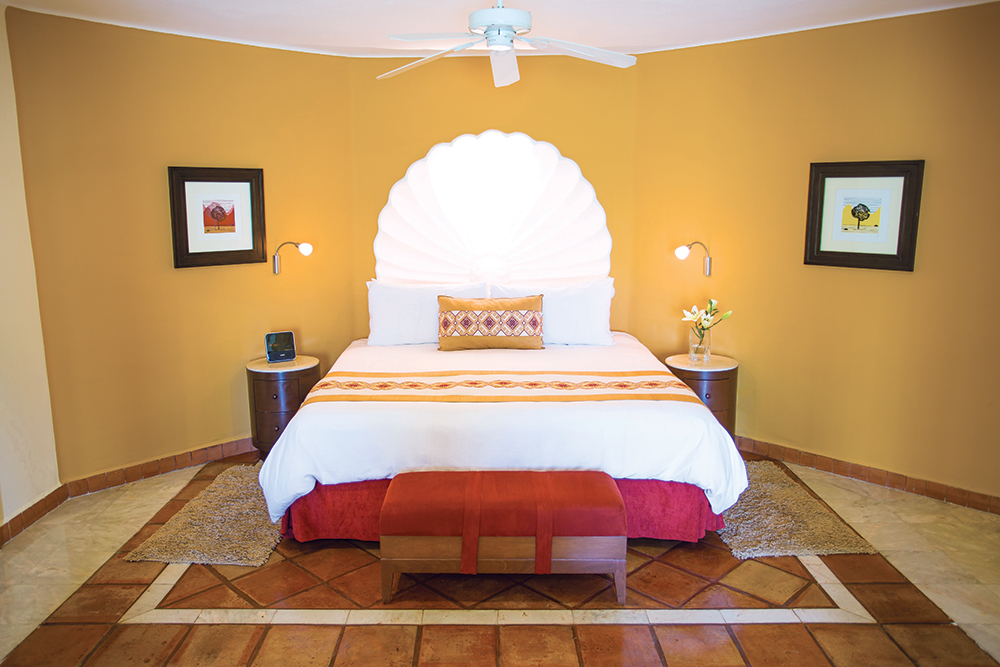 Photo courtesy of Velas Resort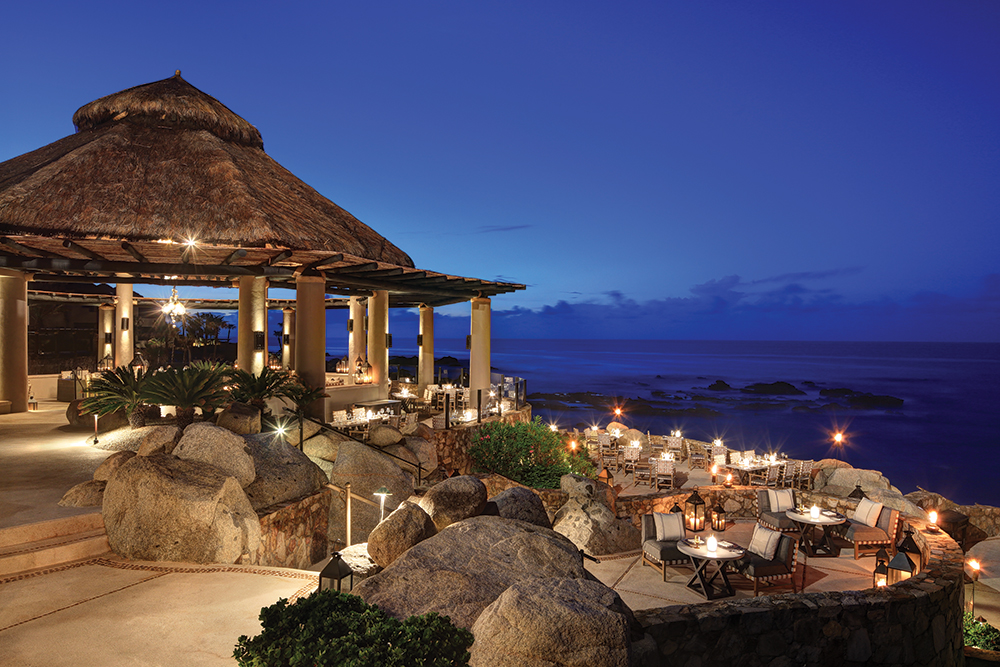 Photo courtesy of Esperanza, An Auberge Resort
In a secluded enclave wrapped by dramatic volcanic rocks, perched atop the bluffs of Punta Ballena (which means Whale Point, named for the creatures you'll see if you marry from November to March), the spectacular Esperanza, an Auberge Resort, guarantees an intimate, elegant spectacle for swapping vows. A celebrity favorite (A-listers from Beyoncé to Paul McCartney have stayed here), the quiet getaway, which faces two hidden coves, enjoys the only private beach in desert-flanked Los Cabos. The property hosts just one wedding a day, so your "I Do" celebration will receive the luxury-oriented staff's undivided attention. Whether held on the terraced deck of the ocean-view infinity pool, on the rocky verge that comprises the al fresco Cocina del Mar Restaurant (beware the splashes of unbridled waves) or amid the gardens, nuptial celebrations of up to 150 guests can be accommodated.

Photo courtesy of Esperanza, An Auberge Resort
Members of the wedding party can be indulged in the resort's exceptional spa and can work off their ceremony performance anxiety in the huge gym. For after-parties, Esperanza's new Floating Lounge hovers over the Sea of Cortez.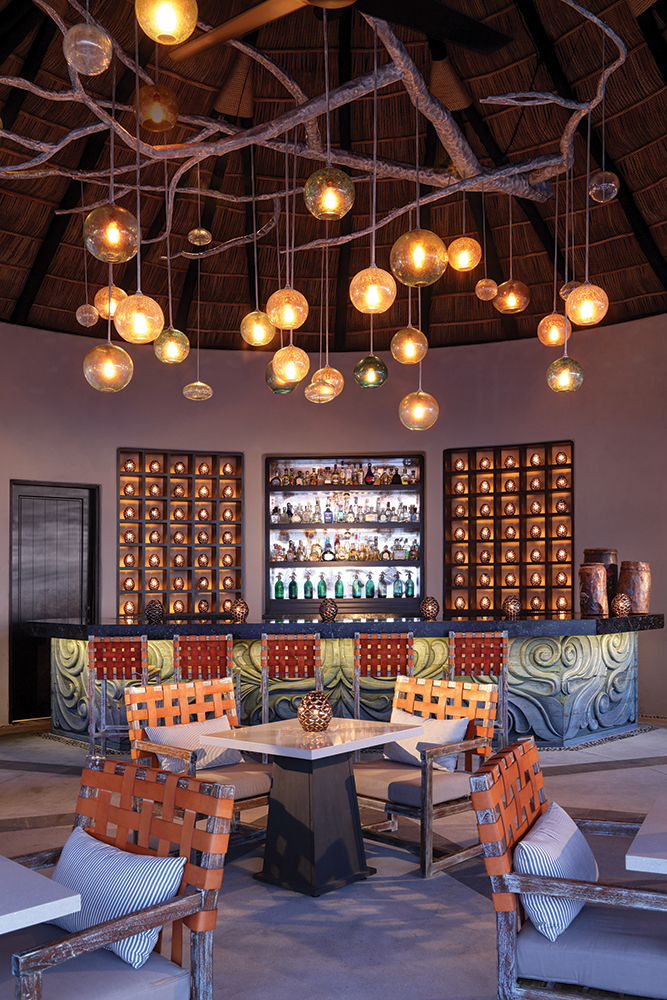 Photo courtesy of Esperanza, An Auberge Resort
Area activities can include hopping atop a camel to explore the Saguaro-flecked expanses and cruising to El Arco, the area's marquee site — its famous arch — at sunset. The best honeymoon suite on property may be the beachfront terrace suite, complete with a plunge pool boasting views of the glittering sea. Use the telescope to spy frolicking whales from your balcony (room rates start at $465 a night).

Photo courtesy of Esperanza, An Auberge Resort
Mexico's Caribbean Maya Riviera is one of the world's most popular honeymoon destinations. The region is easily accessible and it truly offers experiences for every taste. Solace-seeking couples will want to check into a private villa hideaway near the town of Tulum. Here, it will be just the two of you — and maybe some staff. Occupying a swath of sugary sand on Soliman Bay, Casa Xixim is 10 minutes from Tulum and its storied pyramids, an hour and a half south of Cancun.

Photo Credit: Taggart Sorenson
The eco-conscious residence meanders through a lush mangrove jungle, eventually opening to the sea. Its airy living area and oversized sliding glass walls bring the briny air and unspoiled terrain into the house — as if you were living outdoors. Meant to blend with the landscape, the modernistic, zero-footprint eco-villa is composed of locally sourced wood and limestone and other indigenous items (colorful tiles, palapa thatching). The property supplies its own power via a solar system and collects rainwater — among other green attributes. A stay here pampers with a personal concierge, chef and grounds- keeper and luxe touches such as Tuft & Needle beds and Frette linens.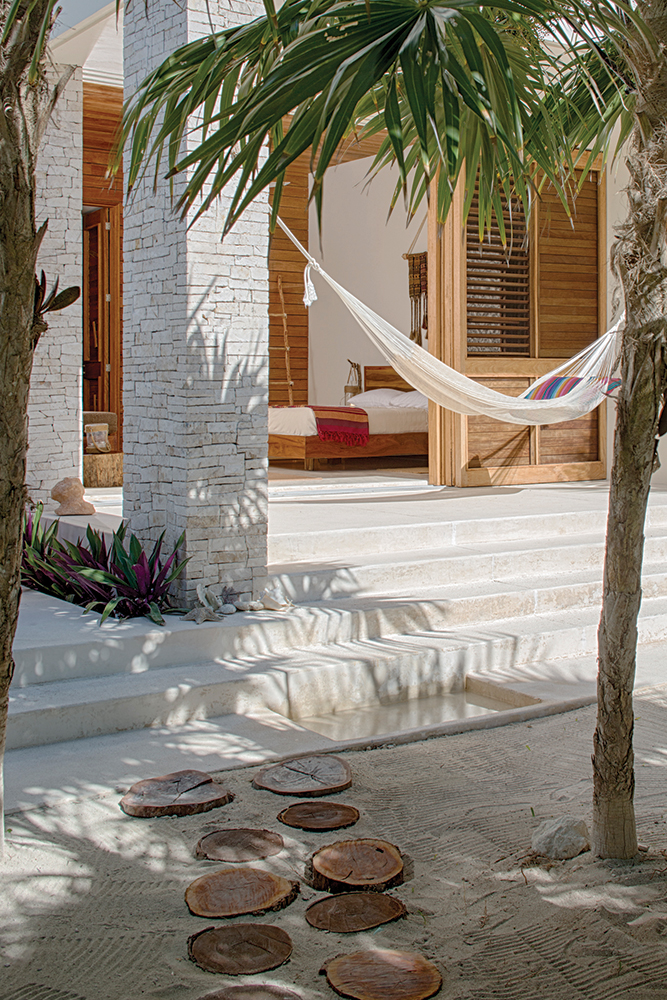 Photo Credit: Taggart Sorenson
Enjoy volunteer time at the nearby turtle sanctuary; take bike rides, kayak, snorkel and book a private tour of the sacred ruins. Note: Casa Xixim encompasses 4 master-style suites and is a single party rental (villa rates start $1,200).