From sea to shining sea, we've rounded up our favorite beaches under the sun.
By: Jenna Mahoney
-AS SEEN IN BRIDAL GUIDE MAGAZINE-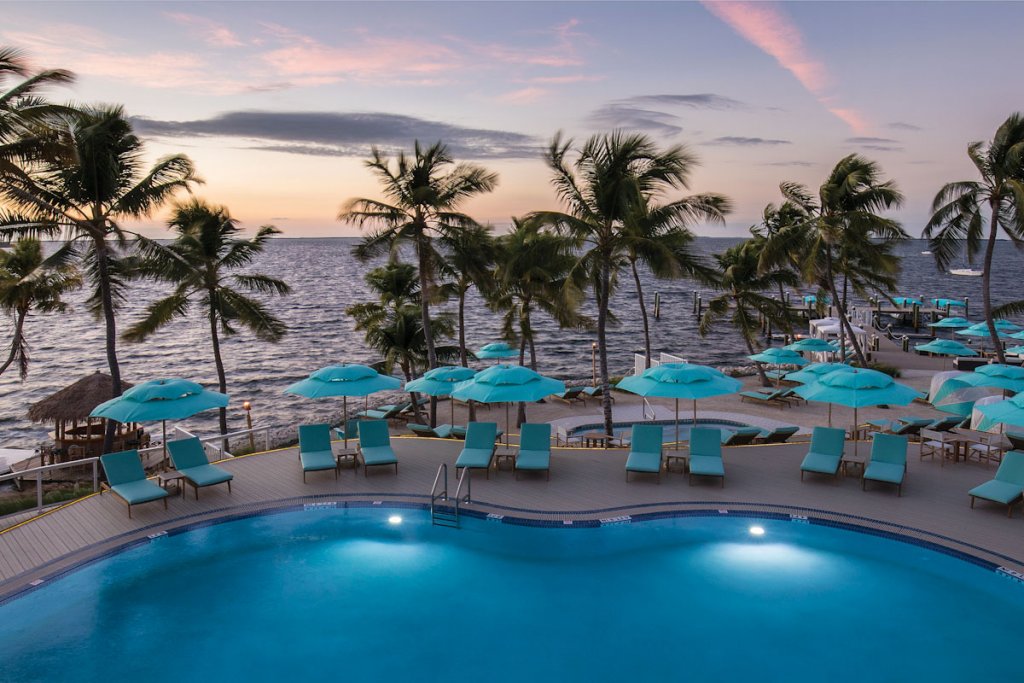 Photo: Bungalows Key Largo
Repose and indulge at an all-inclusive paradise right here in the U.S.A. when you check into this intimate hotel in the photogenic Florida Keys. The collection of 135 low-slung individual cottages spread across 12 bougainvillea-laced acres offers exclusive access to some of America's most pristine sands as well as two boats with tiki bars. Each of the accommodations is a private tropical getaway haven complete with oversize soaking tubs, outdoor showers and a pair of beach cruisers to explore the foliage-rich property (room rates start at $1,189 a night and are all inclusive. There's a two-night minimum stay).

Photo: Carolina Hilty Photography
Talk about an exclusive hideaway — this island just off the coast of South Carolina is just five by two and a half miles, and residents get to traverse the white-sand fringed expanse via golf cart, horseback, bike or foot. The charming Haig Point Lighthouse, a classic site that has stood proudly on the island since 1873, is a favorite place to host weddings; it's also an intimate hotel for just four guests. Note: It's said to be home to a broken-hearted ghost — the daughter of the first lighthouse keeper. Island activities include beaching, golfing and tours of art galleries in the historic little town (room rates start at $424 a night)

Photo: Flying Flags TV Resort & Campground
Only-in-Cali kitsch meets glam at this old-school meets high-end campsite north of Santa Barbara. The property, which is perfectly planned for social distancing and is just 15 minutes from some of the state's best surfing spots, houses a variety of accommodations including individually appointed Airstreams, vintage trailers, surf-inspired cabins and safari tents. Since the property sits adjacent to Los Padres National Forest, guests hike, bike and generally explore the untouched wilderness during their stay. A favorite path winds to a hot spring (room rates start at $200 a night).

Photo: Four Seasons Lanai
In Maui county, Hawaii there's a magical little island that was once entirely a pineapple plantation. Today, this fantasy-on-earth welcomes visitors in search of a quiet place to enjoy Hawaii's wonders. Hulopo'e Bay, a nature preserve that fronts the Four Seasons Lanai, is such a place that's home to an honest-to-goodness kaleidoscope of tropical fish. In the mornings and evenings, Spinner dolphins come to the golden cove. And in season, it's common to see humpback whales. The 213-room hotel offers all sorts of viewing points, including the Nobu restaurant with a widestone lanai, the lush grounds punctuated by tropical plantings and the comfort of your uber-posh guest room (room rates start at $1,105 a night).

Photo: Fredrika StJarne for Shou Sugi Ban House
There's a reason the Hamptons — a collection of beach towns on New York's Long Island — are so star-studded. The actual strands of sands are cinematic in their beauty. They are wide and golden, the ocean is at once calm and ripe for surfers, and then there are the dunes that tower and in some spots meet the pine-scrubbed interior landscape. While the celebrity factor makes for a buzzy scene, there are pockets of pure zen throughout the region. One such spot is this new sanctuary that specializes in wellness. The spa is the centerpoint of the property, which showcases a Japanese design ethos. Programming includes guided meditations and hikes along with beach picnics provided by Michelin-star chefs (room rates start at $1,240 a night).

Photo: The Reeds at Shelter Haven
The Jersey Shore — at one time synonymous with meatballs, spray tans, high hair and an overabundance of day drinking — is actually a charming expanse of pristine sands framed by seagrass dotted dunes. This more than 100-year-old property sits on one of the prettiest parts of the shore — Stone Harbor. Amenities at the beachy-chic 58-room hideaway include all the expected seaside amenities — umbrellas, loungers, dedicated attendants and boat docking—as well as a rooftop pavilion, plunge pool and daily yoga (room rates start at $550 a night).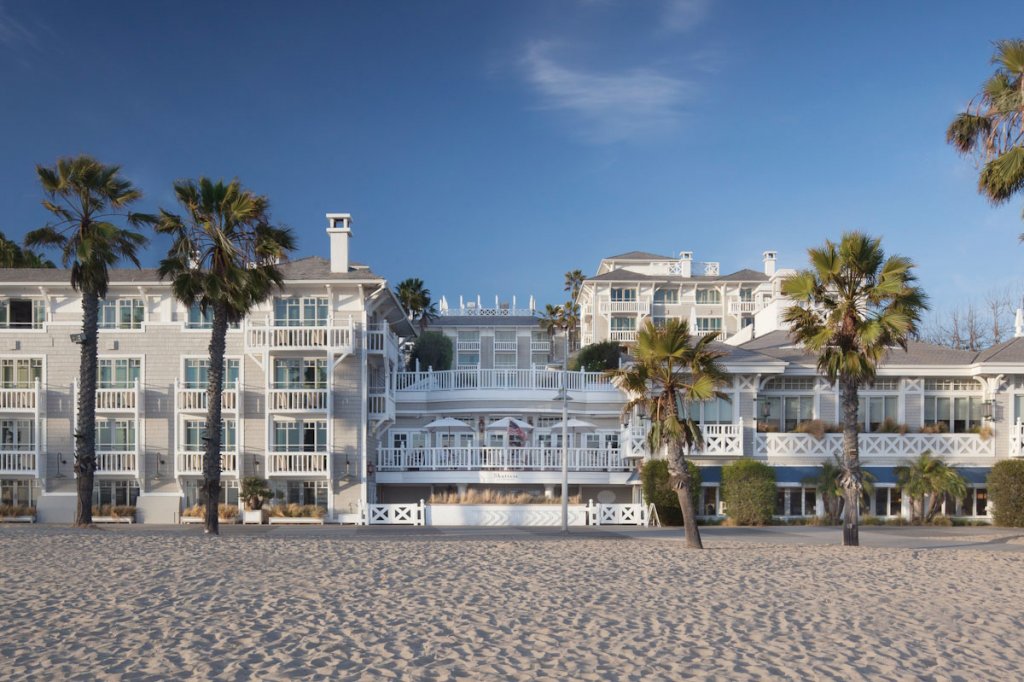 Photo: Shutters on the Beach
There is perhaps no beach that's more recognizable on film than that of Santa Monica, just to the west of Los Angeles. In addition to the romantic long strand, there's the screen favorite—the pier, home to a small amusement park, numerous concessions and myriad spots for enjoying the cinematic view. For a decidedly LA experience, stay at this celeb magnet positioned right on the beach. The vibe is breezy and beachy thanks to the Cape Cod style design with pops of blue details. This being a Hollywood hangout, all the food and spa treatments are organic (room rates start at $495 a night).
Fun Beach Facts:
The first beach area for recreation opened in England in the 1720s. The draw included spa and wellness amenities for the aristocracy.
Revere Beach in Massachusetts was the first public beach in the United States. It opened in 1869. The states of Oregon and Hawaii dictate that all beaches are accessible to the public.