The American road trip is about as romantic as a honeymoon can be — setting off on an adventure made for two, complete with a trunkful of luggage, a map and a great mix of music (or, you know, the modern day equivalents — podcasts) and dreams of the journey being as great as the destination.
By: Sherri Eisenberg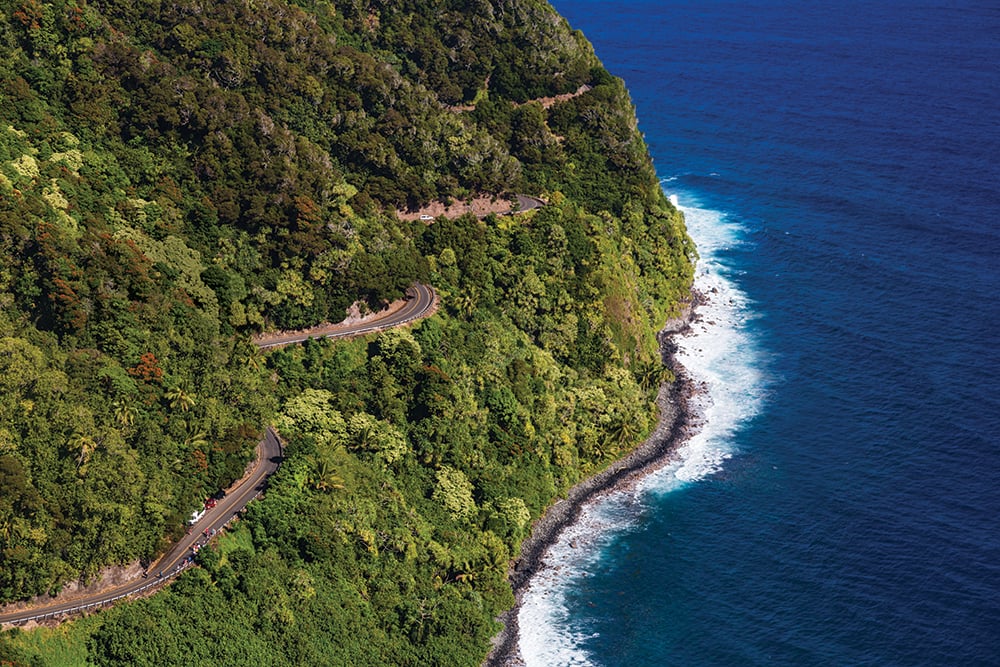 Photo courtesy of Hawaii Tourism
To really get yourself in the romantic spirit, rent a convertible and research fun ways to tie a scarf around your head to keep your hair from blowing around. Save audio books and practical highway routes for your daily commute and let yourself get a little lost — in the scenery, and in each other. Here, we've outlined four of the United States' most epic rides that showcase awesome — and diverse — natural settings, excellent regional cuisine and hotels that are all about their storied locales. Are you ready to gas up and go?
Maui's Hana Highway
Best for: The couple that wants to have their road trip, and their tropical beaches, too.
The route: Start with a few nights at the Ritz-Carlton, Kapalua on the western edge of Maui — where you can zipline through pineapple groves, sun by the gorgeous pool, and sign up for a kitschy-yet-fabulous luau (room rates start at $489 a night). Then set off on the highway, which runs along the northern coast of the island, around hairpin turns with unforgettable Pacific Ocean views.
Along the way: Make stops to check out some of the surfing beaches and hike to waterfalls hidden deep in the rainforest. Just be sure to keep your hiking boots, swimsuits, sunscreen, bug repellent and beach towels easily accessible, so you lose no time diving into adventure. Consider spending a night in Paia, a beach town on the northern coast that's home to the Inn at Mama's Fish house, where the guest rooms have terraces with grills so you can throw some fish on the barbecue and settle in with a couple of mai tais by the sea (room rates start at $300 a night).
You know you made it: Book the Travaasa Hana, the resort that sits — quite literally —  at the end of the road. Here, you can check into a rustic (read: there's no TV) cottage overlooking the palm-lined grounds and the sea. Spend your days SUP-ing, horseback riding on oceanfront trails or trying your hand at coconut husking. And, yes, if what you really need is more time stretched out on the sand, there's a lovely little beach, too (room rates start at $450 a night.

Photo courtesy of Travaasa Experiental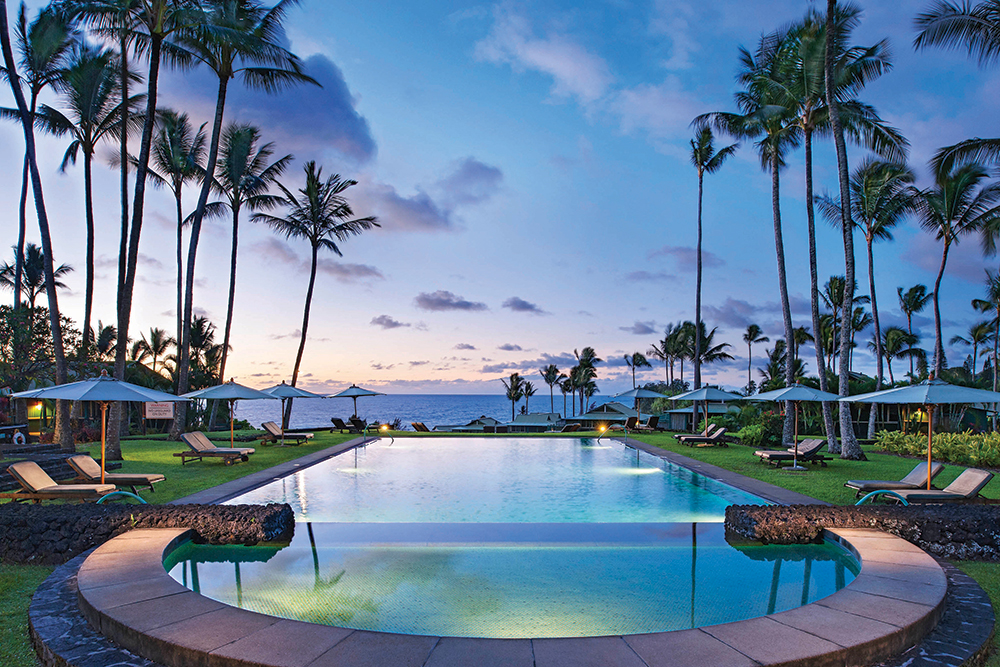 Photo courtesy of Travaasa Experiental
The Country Bourbon Trail
Best for: This is a great itinerary for anyone who loves country music, country cooking or bourbon.
The route: Fly into Nashville for country cookin' and country music, then hit the road and head to Louisville to pick up the Kentucky Bourbon Trail, a whiskey lovers dream. Pack: a playlist of old and new country music, with plenty of local artists.
Along the way: Nashville's country music hall of fame and museum is fun and educational, even if you can't tell a Dolly Parton tune from one by Tammy Wynette. (Although after a visit here, you'll most likely be able to discern such things.) Choose grand, historic hotels for this adventure. In Nashville, check into the appropriately opulent Hermitage Hotel, which first opened in 1910 and has welcomed bold-faced names including Johnny Cash, Patsy Cline and JFK (room rates start at $449 a night).In Louisville, consider the ornate Brown Hotel, a favorite with visitors attending the Derby (room rates start at $270 a night).

Photo courtesy of Brown Hotel
Start the first day with biscuits and blackberry jam at Nashville's Loveless Cafe. Later, dine at one of the city's famous hot chicken restaurants — the fried chicken is dusted with unforgettably hot spices, so we suggest ordering enough beer to put out the flames. Then, stay out late at the bluebird watching amazingly talented local singer-songwriters perform.
You know you made it: Once you've visited enough distilleries and you feel as if you could give a lecture on how your favorite libation is made, you'll be ready to head back to the hotel. If you're a fan, you'll likely never get tired of the earthy hayride-meets-barn-meets-replace smell of these places. Plan to check luggage on the way home — you'll want to bring back a bottle of bourbon to sip on anniversaries to come.
The Southwestern Desert
Best for: This trip is a big hit with spa aficionados who also appreciate design.
The route: Start in Tucson, Arizona, home to some of the country's best destination spas. We especially like Miraval, where indulgences like wine are allowed and meals are calorie counted for you but not restricted (room rates start at $738 a night and are all inclusive). The robust fitness menu includes activities like rock climbing, mountain biking and hiking in the magical red rocks. Then, head to a resort in Scottsdale followed by a stay at a mid-century modern retreat in Palm Springs, California.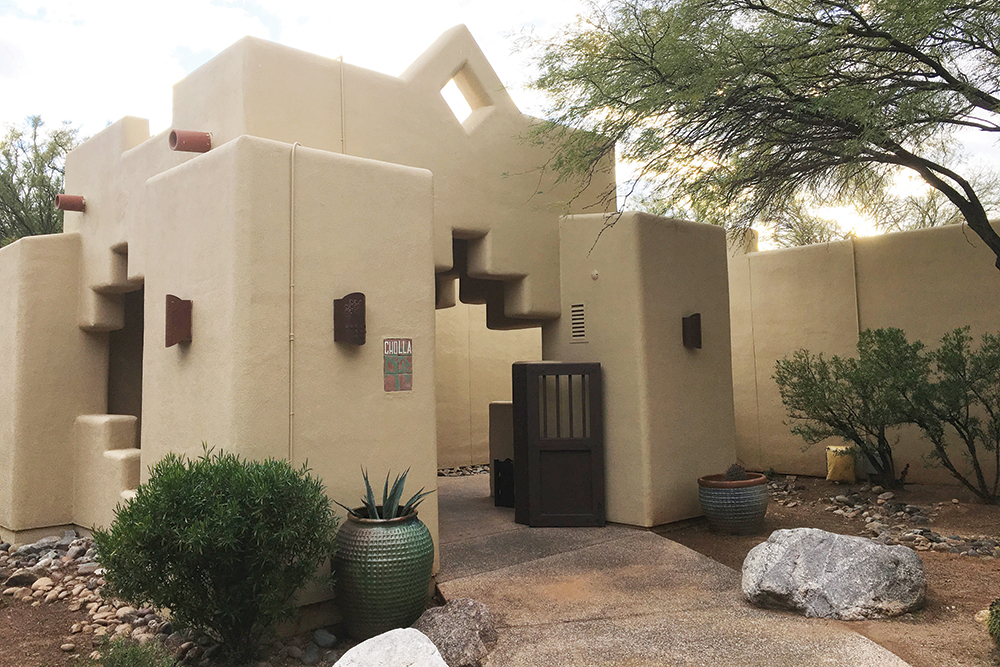 Photo Credit: Elisabeth Krisel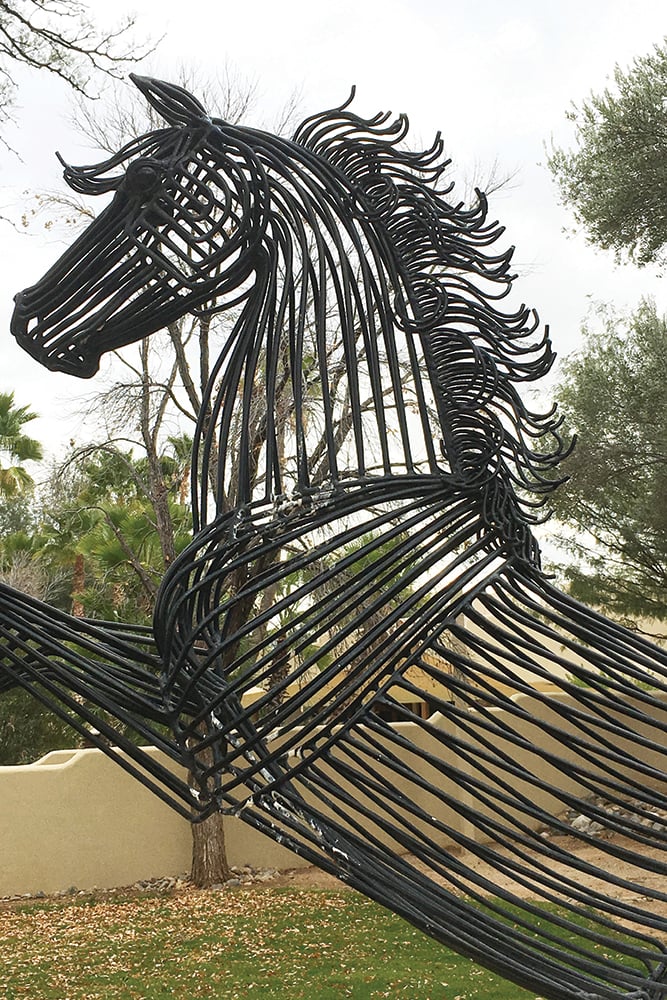 Photo courtesy of Brown Hotel
Along the way: Plan to see the Native American Heard Museum in Phoenix. Of special note is the room of colorful Hopi kachina dolls. Don't miss out on the Native American fry bread there, too. While in Scottsdale, consider staying at the sanctuary on Camelback Mountain Resort & Spa. Surrounded by red rocks, this gorgeous little boutique resort is set on 53 cacti-studded acres (room rates start at $365 a night). On the nearly six-hour desert drive from Scottsdale to Palm Springs, be sure to stop at Shields Date Garden in Indio — home to some of the best date shakes in the desert. P.S. the date-flavored milkshakes are Coachella-approved.
You know you made it: Check into the insta-famous Parker Palm Springs, a sexy oasis of colorful mid-century flourishes (picture sunny yellow-and-white striped pool umbrellas) and a cool tech-savvy crowd (room rates start at $243 a night).

Photo courtesy of Parker Palm Springs

Photo Credit: Winnie Au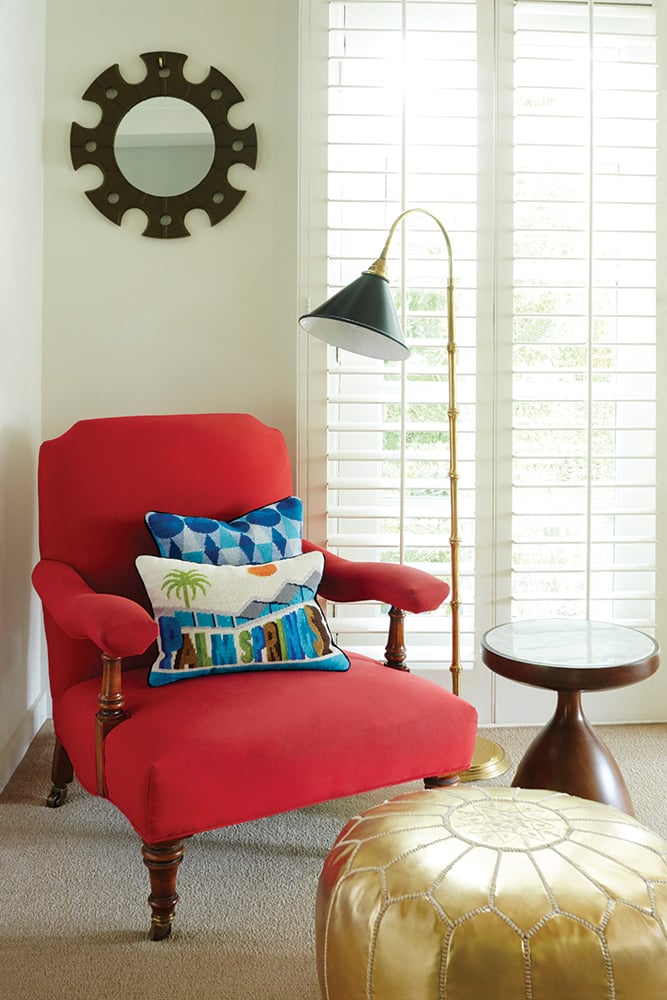 Photo Credit: Winnie Au
Coastal Maine's Highway 1
Best for: Nature lovers who also want to savor the country's best lobster flock to this classic seaside destination.

Photo courtesy of Camden Harbour Inn
The route: Start in Bar Harbor and make your way south to Camden and, finally, Portland. Reserve rooms at quiet New England-style inns, such as the tranquil White Barn Inn in Kennebunkport (which is made up of cottages):

Photo courtesy of Grace Resorts
And the picturesque harbor-facing Camden Harbour Inn in Camden (room rates start at $340 a night at White Barn Inn; room rates start at $650 a night at Camden Harbour).

Photo Credit: Camden Harbour Inn

Along the way: As you drive south on Highway 1, stop to admire photogenic lighthouses, fishing boat-and-buoyed harbors, and to indulge in the local delicacy that's synonymous with the state: lob-stah. Whether you take yours steamed whole with drawn butter or tossed in a salad and presented on a hot dog bun, it's deserving of its status as best in the country. Set aside plenty of time for the gorgeous scenery of coastal Acadia National Park. It's a spectacular place to hike, kayak, bike, or just take in the awesomeness of nature. If you're traveling in July or August, look out for a place where you can spend a morning blueberry picking. Travel tip: Even in the summertime, you'll want warm clothing for the evenings, when the temperature drops.

Photo Credit: Camden Harbour Inn
You know you made it: Drive into the bustling harbor town of Portland. Home to great shopping and a burgeoning restaurant scene, you'll want to plan your meals before you arrive. Award-winning Eventide Oyster Co. is excellent for lunch or dinner. We especially love Central Provisions, where you can get everything from local oysters to smoked carrots with house-made goat cheese to seared foie gras with millet granola and those sweet Maine blueberries.