With crescent-shaped beaches and translucent turquoise waters, who wouldn't want to spend their dream honeymoon on a tropical island in the Caribbean?
These idyllic locales are usually enjoyed during daylight hours (along with activities like snorkeling cruises, hiking amid old sugar plantation ruins, lounging by the pool), but the fun doesn't have to end when the sun goes down. In fact, that's just when some islands really start to heat up. From fine restaurants to clubs and glitzy casinos, nighttime is the right time at these destinations. Here are four fabulous Caribbean getaways that will take you from a sun-splashed day right into a starry, excitement-filled night.
Jamaica
This lush island has the three essential Rs: relaxing beach, reggae music, and romantic resorts. Throw in a few ice cold Red Stripes, and you've got everything you need for a laid-back but thrilling honeymoon.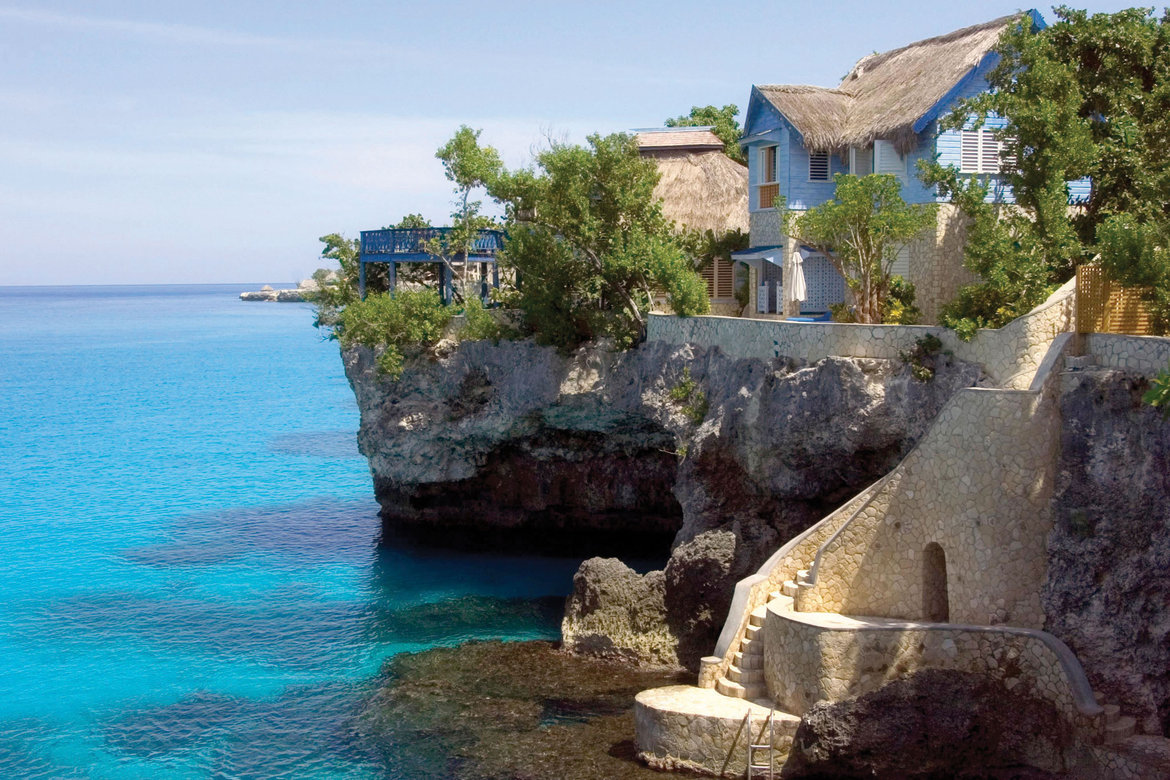 Photo courtesy of Island Outpost
Day:Negril, on Jamaica's west coast, is known for its postcard-perfect seven mile beach. Go parasailing, kayaking and snorkeling in the crystalline waters, followed by lunch (jerk chicken, anyone?) from a beachside grill. Climb to the top of the Negril Lighthouse for great views, and at the 50-foot-high Negril Cliffs, marvel at the high divers who make spectacularly acrobatic leaps into the sea below. You can even make a jump yourself, if you dare.
Night: Watch those daredevil divers from Rick's Café, a Negril institution, and stick around for its nightly sunset celebration. Order a few drinks, groove to live reggae bands and make some new friends with people from all over the world. After a romantic dinner of grilled lobster at the clifftop Rockhouse Restaurant (dinner for two, $120), go barhopping along busy Norman Manley Boulevard.

Photo courtesy of Rockhouse
Where to Stay: Unwind in one of the 12 stone-and-wood cottages at The Caves, dramatically perched on the limestone cliffs. Start your day with banana pancakes and a cup of strong Jamaican coffee, followed by a dip in the sea and an indulgent couples' aromatherapy massage. Then settle in for an unforgettable dinner in a cave aglow with candlelight. Room rates start at $480 a night.
Pages