Take a peek at this couple's exclusive escape to a photogenic private island in the Caribbean B.V.I.
-AS SEEN IN BRIDAL GUIDE MAGAZINE-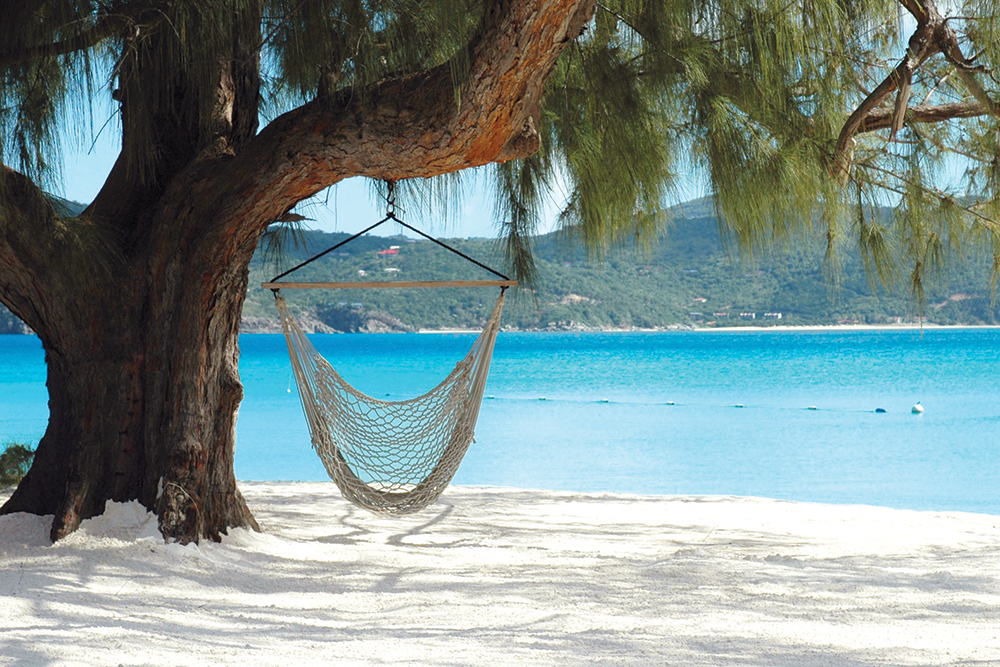 If there's a paradise on earth, Guana, a private island resort that's home to just 20 guest cottages and villas, seven beaches and seemingly endless activity amenities in the idyllic British Virgin Islands, may be it. The intimate resort is the sole inhabitant of an 850-acre, tropical foliage-dense mountainous island that's latticed with hiking trails and framed by sugared sands. Alabama newlyweds Brandi and Gene Gill Jr. recently experienced the heaven-on-earth feeling of booking into this hideaway to celebrate their union (and her birthday). They shared some of their honeymoon highlights with us.
Bridal Guide: Why did you choose Guana?
Brandi Gill: The number-one reason we chose Guana was seclusion. We wanted a very private, remote place that offered activities and great food. Guana is everything you could want on a honeymoon. You can lay on a secluded beach while having lunch and cocktails served to you. Paddleboarding, hiking and snorkeling are all included in the package. And the staff is more than willing to help you set up your day. We'd never visited the island before, but when we both came home with the same place in mind after researching separately while at work, we knew it was the one.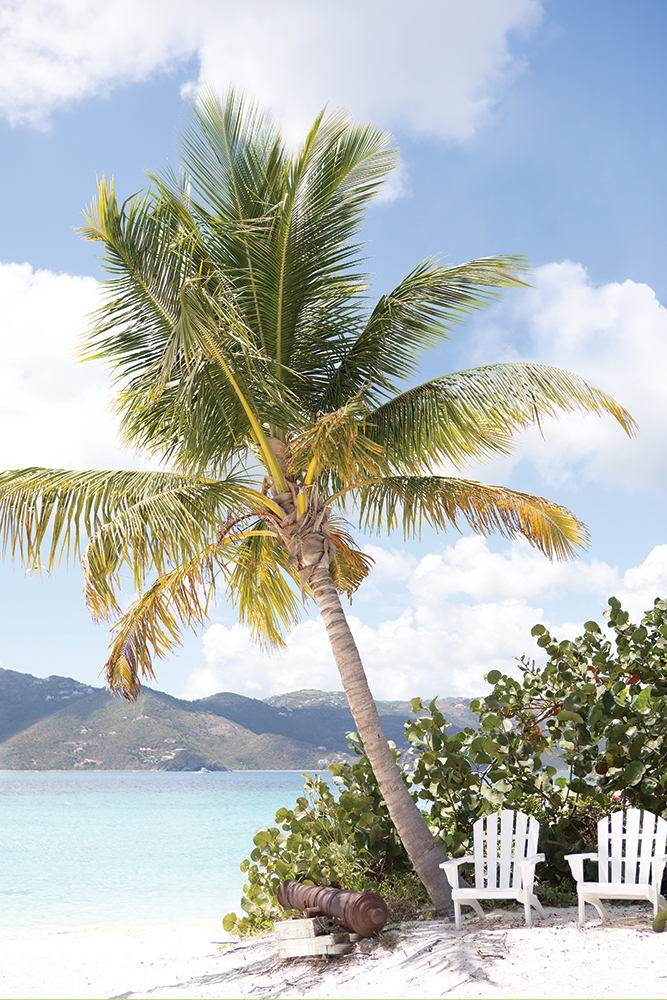 Bridal Guide: What was your favorite aspect of the island hideaway?
Brandi: The surrounding nature is truly spectacular. The beaches, hiking trails and other secluded spots are beautiful. All the beaches are private and gorgeous. And the water temperature is perfect. Everything you need to snorkel, paddleboard or just sunbathe is always right there at your fingertips, as is someone to make you a fabulous drink.

The rugged coastline is sublimely punctuated with perfect beaches

Guana is home to at least 50 species of birds
Bridal Guide: How did you spend your days?
Brandi: We went hiking a few times; we went snorkeling. And we swam out to a sun deck in the middle of the cove and watched a big sea turtle. We also got a couples massage. The spa is a few feet from the beach, so you can hear the water. The massage was perfect — there were hot rocks and warm oils, along with the scents of the tropical flowers. One day, we hiked to a special place on the island where we discovered a gorgeous, secret snorkeling spot.
The pool deck at Jost House, a low-slung three-bedroom stone villa set on an island peak, affords the most spectacular views. Watching the sunset from here, positioned high above the island on a mountain cliff, is simply breathtaking.
Bridal Guide: Did you have any memorable meals?
Brandi: The food is unbelievable! Every single meal was cooked to perfection. Everything is island-sourced. There's always fish, fruit and delectable desserts. In the late afternoons, while swimming at the infinity pool, my husband and I had fresh ginger tea made by the chef. We've been trying to find a match for this tea since we got back — there's nothing as fresh as that! On my birthday, we had a candlelit dinner at a special location called The Garden of Eden. It was truly magical — surrounded by gorgeous tropical foliage and with amazing mountain and water views (room rates start at $720 a night and are all inclusive; guana.com).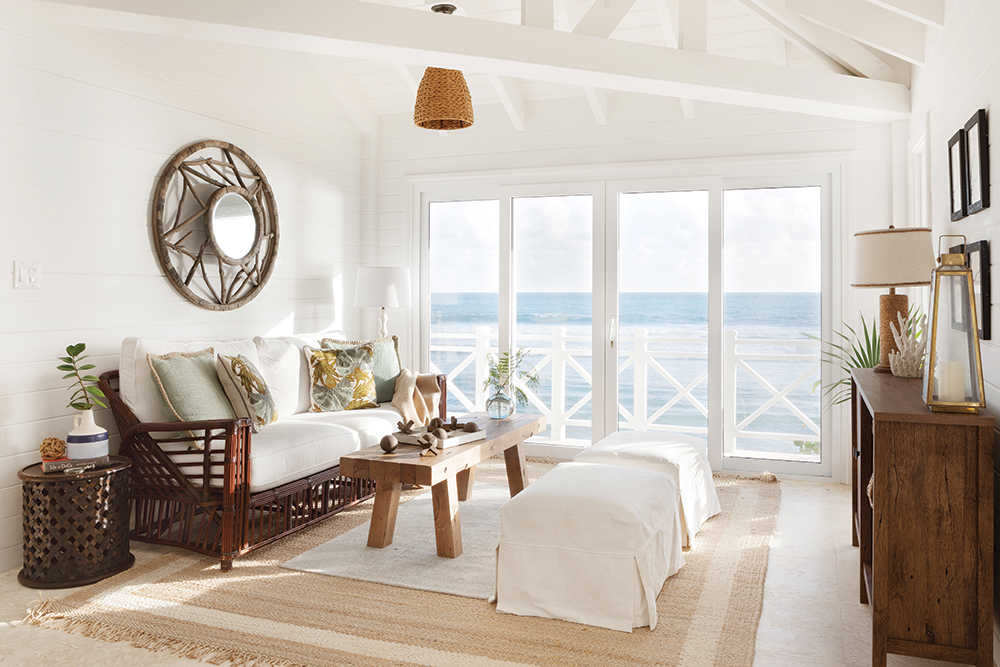 The living area of a sea-facing villa

Inside one of the posh villas