These delightful hideaways level up the act of self-care with awesome wellness amenities.
By: Jenna Mahoney
-AS SEEN IN BRIDAL GUIDE MAGAZINE-
You've likely seen this sun-kissed fitness retreat on your feed. Limited to 26 guests a week, the wellness program is a favorite among the celebrity set. They, like other like-minded guests, come for the hiking in Malibu's epic natural scenery, beach workouts, yoga sessions, and daily in-room treatments. There are also wellness talks, nutritional counseling sessions, healthy cooking demos and the opportunity to make friends that last a lifetime. Consider the four-day program option for a health-focused bachelorette celebration (room rates start at $7,600 for a week-long stay and are all inclusive; theranchmalibu.com).
Deep in the tropical rainforest of Costa Rica near the country's majestic active volcano sits this wellness oasis that's artfully situated around naturally occurring hot springs. At this ode to all that is rejuvenating, resplendent and romantic, guests repose in one of 35 sumptuous villas, each with private mineral spring-fed pools and outdoor rain showers. Activities include hiking throughout the flora (keep your eyes peeled for macaws!). And sure, the treatments, many of which feature volcanic mud, are memorable but it's the spa itself that's otherworldly — treatment rooms are open-air and cantilevered above the rainforest (room rates start at $885 a night and include breakfast; nayarasprings.com).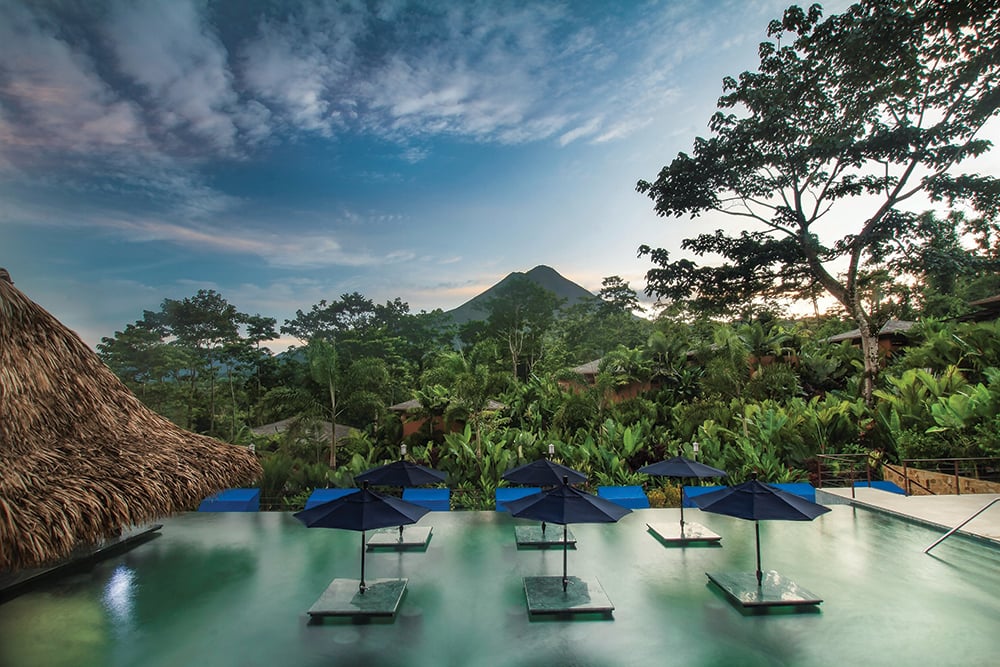 With the tagline "Life in Balance" and a robust list of fitness, health and lifestyle classes, three pools and a rejuvenating spa menu, this retreat is the ultimate oasis of self-care in the picturesque — and tranquil — Sonoran desert. The extensive wellness-first activity offerings at this sprawling desert property dotted with local flora also include lectures and interactive classes on sustainability, meditation and "creative expression," which means sessions on photography and mala making, for example. All meals are on-site or locally sourced as are many of the ingredients in the spa (room rates start at $759 per person, per night and are all inclusive; mirivalresorts.com).
Did someone say chic? At this brand new outpost of the legacy luxury hotel brand, guests are welcomed with an haute design ethos sure to entice the modern aesthete. In addition to an excellent food and beverage program (one eatery is helmed by superstar chef José Andrés; and there's a spectacular rooftop bar), the 250-room hotel is home to a sprawling spa. Treatments in the subterranean hideaway showcase natural ingredients inspired by the hotel's location — New York City's Flower District. Signature treatments include the rose quartz remedy, a full-body massage and exfoliation infused with the notes of frangipani, rose geranium and palmarosa (room rates start at $995 a night; ritzcarlton.com).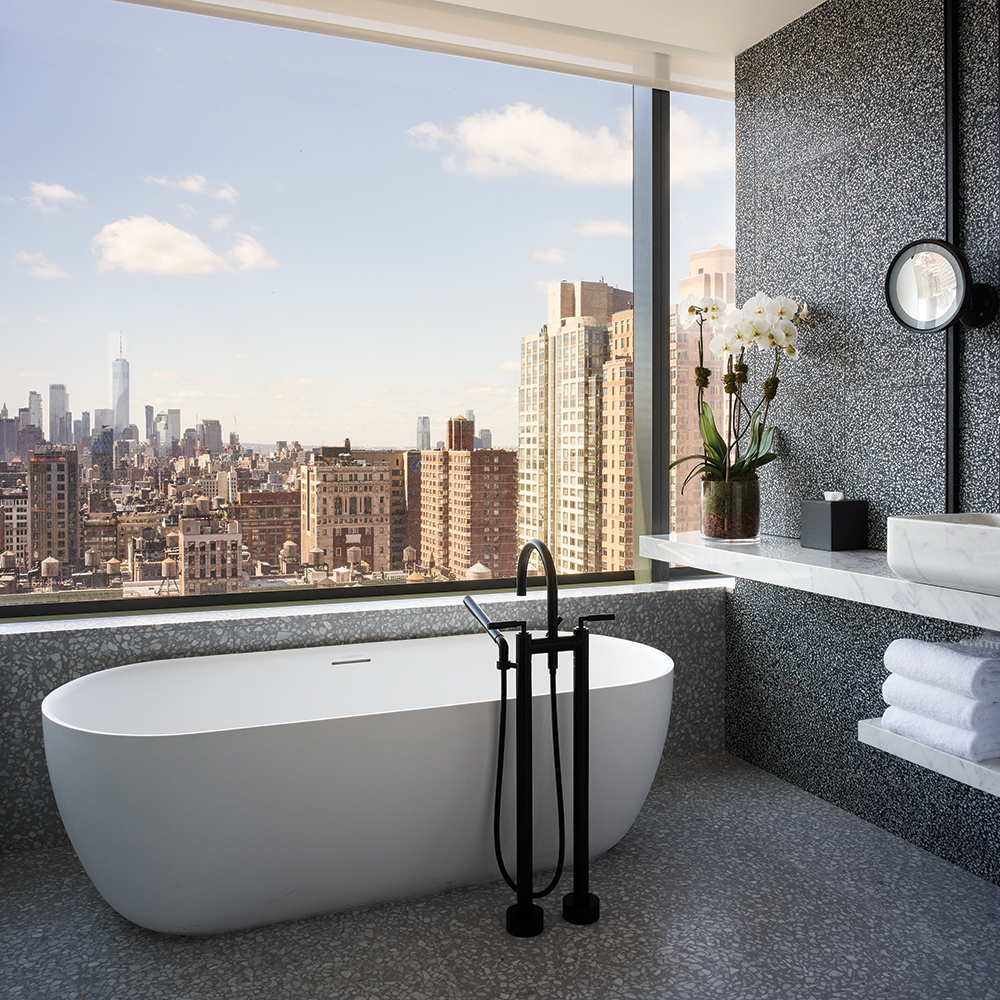 Stretching over 10 acres on the shimmering shores of Switzerland's glittering Lake Geneva and just minutes by boat to its eponymous city, this 102- room hideaway is the ultimate retreat. In addition to four restaurants and two pools, the property's home to an unparalleled wellness center. Clocking in at a whopping 20,000 square feet, the Nacans Spa is dedicated to scientifically backed programming with a focus on longevity. Therapists, coaches and medical experts work in tandem to counsel guests on active and anti-aging approaches to everyday living, along with a bit of pampering (room rates start at about $519 a night; lareserve-geneve.com).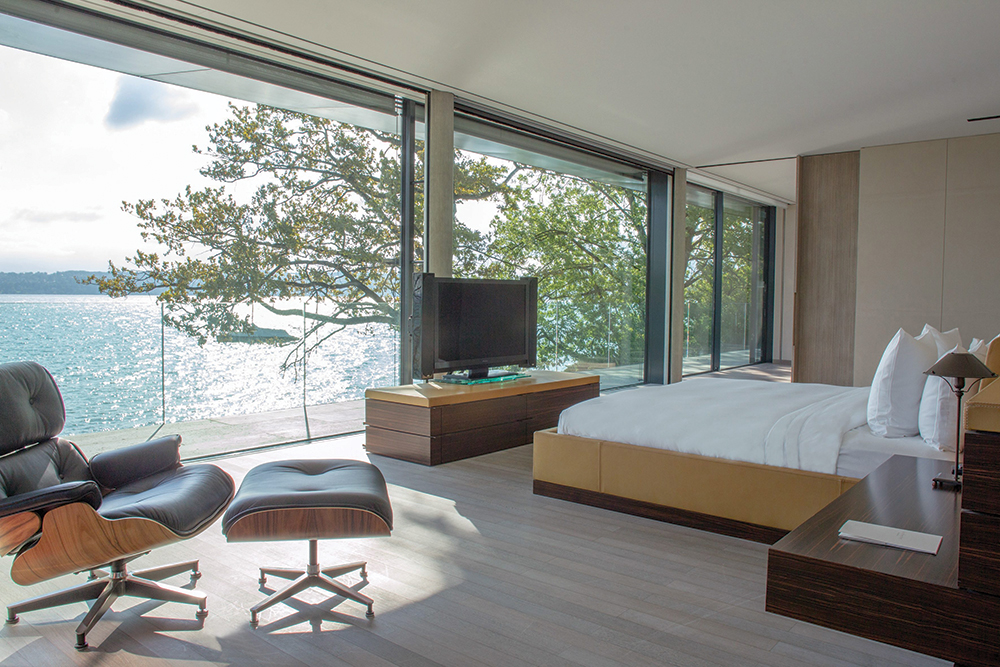 Steeped in traditional Asian healing practices blended with local ingredients and amenities, this sanctuary that's cut into the rugged landscape of the Mediterranean island of Ibiza stuns. While a stay here is absolutely jaw-dropping thanks in large part to the sweeping views, the triplex spa is a standout. Positioned under an ancient olive tree, the retreat houses impressive wet rooms, including a traditional hammam and gorgeous relaxation areas. Some treatments offer guests the option to blend their own restorative oils and herbal pouches in the hotel's holistic alchemy bar. Hands-on classes in the space are also available (room rates start at $501 a night; sixsenses.com).
Fun Facts: 
The first spas were built around thermal waters. While there is evidence that ancient Egyptians practiced rejuvenating rituals, the Romans are the first society documented to "take the waters" in around 70 AD.
The inventor of cereal as we know it today — Dr. John Kellogg — was also a spa savant. His Battle Creek Sanitarium treated all manner of ailments with such inventions as massage chairs, sun lamps, and baths of differing temperatures.