A new breed of farm resorts offer sumptuous luxury and hands-on harvesting in some of the world's most gorgeous rural settings — pitchforks optional.
By: Becca Hensley
If you've got a hankering to pick vegetables or forage in the forest for your supper's ingredients and then sit down to sophisticated farm-totable meals in luxurious surroundings, a honeymoon at one of the world's finest guest farms will be a dream trip. You certainly don't need to pack overalls for your time at one of these gorgeous rural retreats, but if you wish, you can gather fresh eggs right after sunup, or take in the bucolic landscape and cute farm animals from your front porch's rocking chair. Best of all, under nature's restorative spell you'll find time to connect as a couple and find bliss in life's simple pleasures.

Photo Credit: Beall & Thomas Photography
Blackberry Farm, Tennessee
In the foothills of the great Smoky mountains in eastern Tennessee, the pastoral chic of Blackberry Farm can't be surpassed. This 68-room Relais & Châteaux resort covers 4,200 acres and spreads across the gently rolling landscape like a grandmother's handcrafted quilt. The southern Appalachian heritage of the area runs as deep as its fertile soil, and the property embraces the region's Cherokee, African-American and Scotch-Irish roots with farming and foraging techniques that harken back to bygone days but also encompass modern advances. When not exploring the big red barn, cows and horses grazing in the pasture and the organic gardens, guests can daydream on their porch swings or sink into their soft feather beds. In-house artisans turn their hand to soap, beer, cheese, butter and jam, all of which are made on site from homegrown ingredients, and when you leave the farm proper, there's no end of activities. Head to the boathouse and pond where you can learn to fly-fish or canoe and kayak. You can also go on a wildflower hike or practice your tree pose on a woodland yoga platform with forest and mountain vistas. The Wellhouse spa offers farm-grown treatments such as a healing herbs and flowers massage that uses warm poultices to soothe and refresh.
Room to Book: The 11 rooms in the main house have a cozy country-house feel, but honeymooners should consider the stand-alone Hill Cottages for a romantic getaway.
Roll Up Your Sleeves: At the FarmStead you can feed the livestock, and farm managers will teach you about organic gardening, raising chickens and heirloom seeds and plants. (Beekeeping resumes some time in 2017.) Join the Lagotto Romagnolo dogs as they unearth cultivated truffles in the orchard or just watch all the action unfold from a rowboat, complete with a picnic lunch. Room rates start at $845 a night.

Photo Credit: Beall & Thomas Photography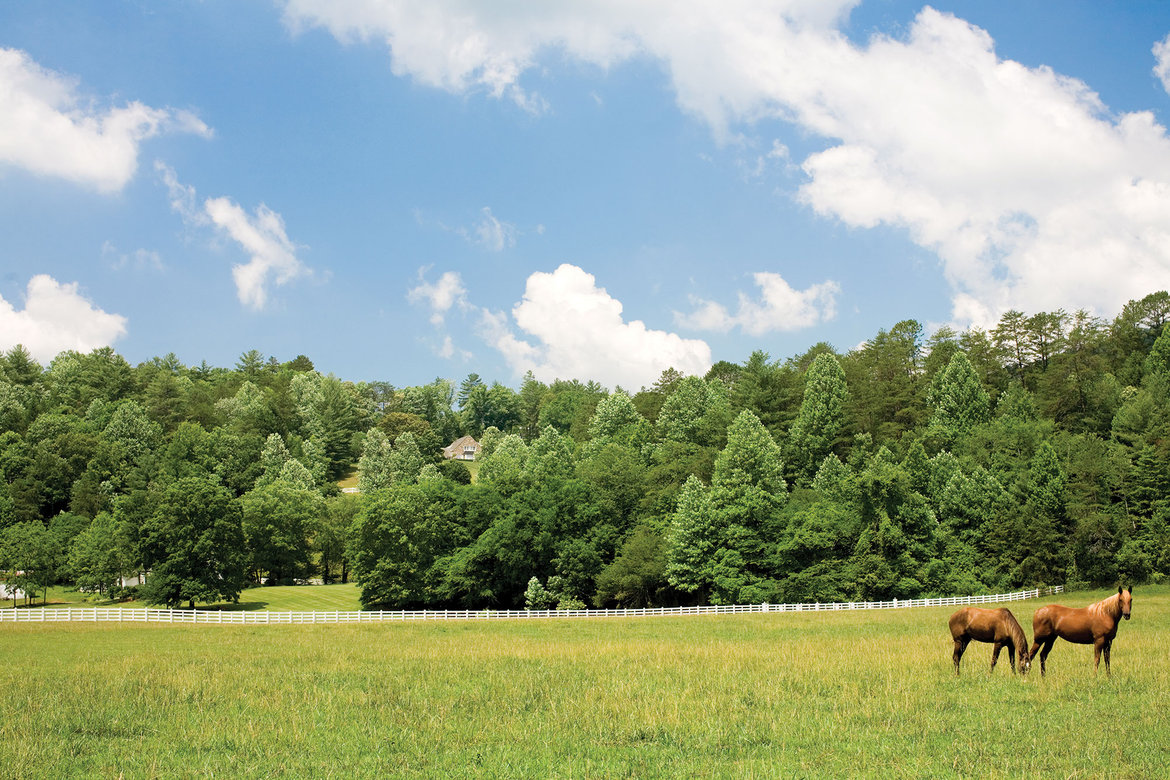 Photo Credit: Beall & Thomas Photography
Pages