Your day, your way! Here's how to plan the big day of your dreams.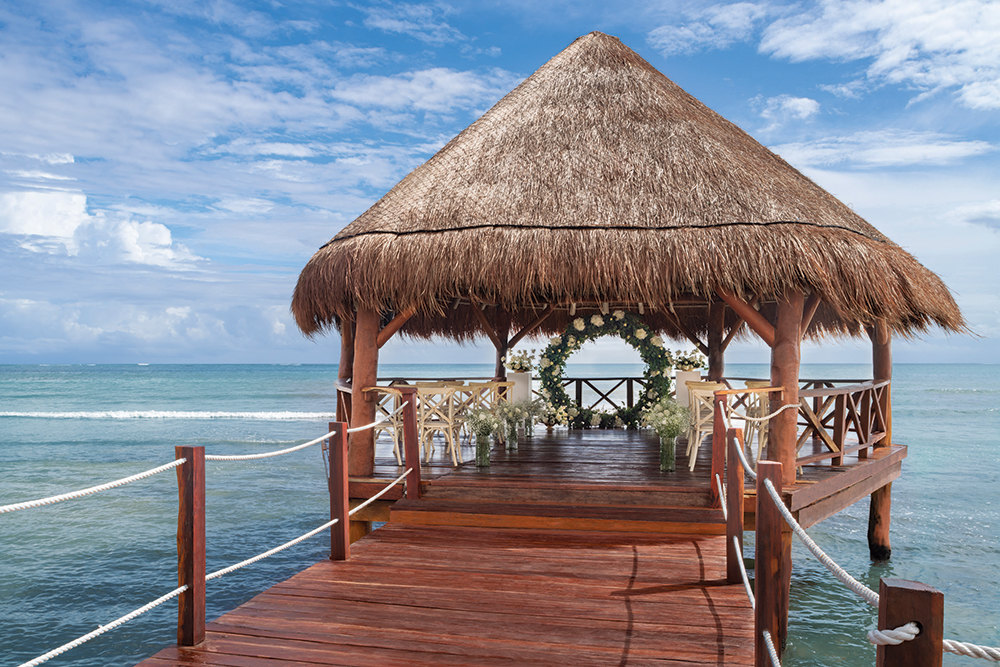 You didn't want ordinary; that's why you chose to wed away from home in the sun-drenched, history-packed, endlessly romantic Caribbean Sea-hugging destination of Cancun, Mexico. Of all the options, the all-inclusive Hyatt Ziva Riviera Cancun, a resort that brims with a cornucopia of picture-perfect possibility is a perfect perch to host love birds sharing their story with guests or simply iwth each other. Elegantly situated across the most perfect section of the Riviera Maya, the 438-suite, all-inclusive resort feels both large and intimate simultaneously, casual and elegant at once. With 10 restaurants, nine pools, a tranquil spa, an electrifying waterpark and countless activities and cultural opportunities, Hyatt Ziva Riviera Cancun also has highly trained staff ready to help you customize the wedding of your dreams. Here, their expert tips for specializing your big day.
Go Big or Go Small
 Whether it's just the two of you or everybody who follows you on Instagram, there's a wedding venue at Hyatt Ziva Riviera Cancun that matches the size of your guest list. Choose from verdant gardens, glittering pools, spacious ballrooms, or romantic beach nooks. For tiny weddings, the over-the-water Gazebo is delightful; huge affairs can be accommodated in the immense Payapa Garden.
Play With Color
Choose any hue for a fun wedding-themed activitiy. How about a chic "White Party" at the beach or pool? Remind all your guests to bring a white OOTD for the event — and 'gram.
Jazz Up the Cuisine
Who says you have to serve an expected chicken dish? Hyatt Ziva Riviera Cancun boasts 17 distinctive restaurants and bars on site, bastions of gastronomic diversiry. Choose menus that span the globe, from Asian, Mexican, Italian, French-Inspired — even cozy comfort food.
Play With Entertainment
Keep your guests happy with unexpected activities that make the wedding feel like a vacation for them. The resort can organize requila tastings, wine and jazz parties, spa days, drone and fireworks shows, cooking classes, kids activities, and so much more.