Just like finding your soul mate, choosing the best Caribbean destination for your honeymoon involves a bit of a checklist.
Does it have the right personality? Is it quiet or does it like to party? Will it let you do what you like to do? If not, your post-wedding relaxation may have more hiccups than happy memories. Here are things to keep in mind as you select an island for your trip of a lifetime. 
Once you've found your dream destination here, find out where to stay, eat, and explore.
1. If you like—make that love—the water: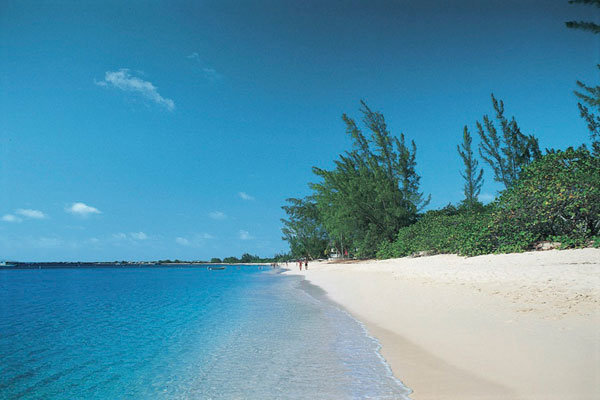 Photo courtesy of Cayman Islands Department of Tourism
The Caribbean Sea is an amazing vision of clear, sparkling and every shade of blue imaginable. So if you're into diving, snorkeling, sailing, jet skiing or other aquatic pursuits, really, any island is an ideal destination for you. However, there are some that excel in their water-based offerings—Anguilla, the British Virgin Islands, Grand Cayman, Turks & Caicos and the Out Islands of the Bahamas are top spots for making a splash. If you're in search of museums, historic sites, golf or eco-adventure, consider visiting Jamaica, St. Lucia, Grenada, Puerto Rico or the Dominican Republic, which offer plenty of action apart from the beach. 
2. If you want to brush up on your language skills: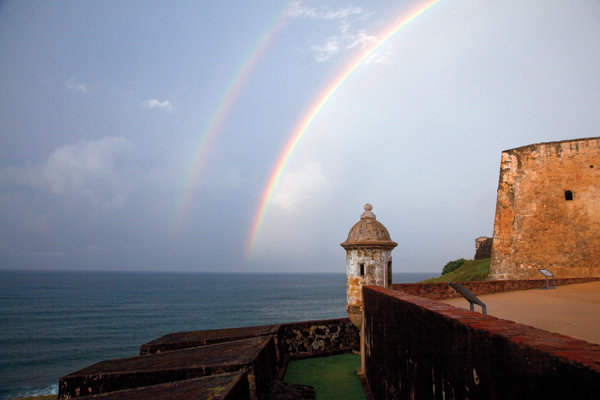 Photo courtesy of the Puerto Rican Tourism Board
Some of the Caribbean's islands have a more international flair than others. English is the official language of a vast number of the region's isles (including the U.S. Virgin Islands, the B.V.I.s, Anguilla, Barbados, the Cayman Islands, Jamaica and St. Lucia). Spanish is spoken on the Dominican Republic and Puerto Rico (English is official there, too, since it is a U.S. territory). You'll hear French on Guadeloupe, Martinique and St. Barts; and Dutch on Curacao and Aruba (although the island is very popular with Americans). Because of the language preferences you may find that many of your fellow guests are French-, Spanish- or Dutch-speakers from Europe or Brits, especially on Barbados, Jamaica and across the B.V.I.s. Note: Even on non-English-speaking islands, most hotels have English-speaking staff.
3. If you want to be alone: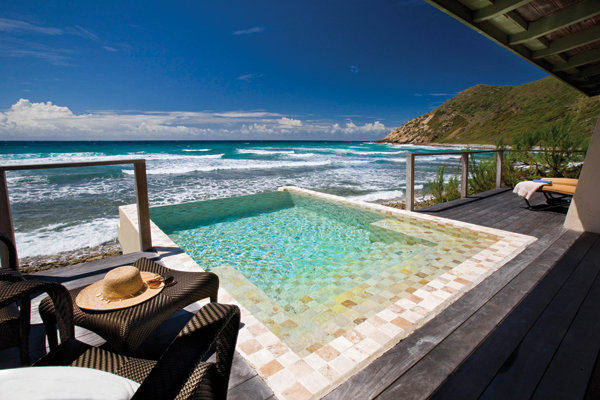 Photo courtesy of Biras Creek Resort on Virgin Gorda
Picture it: A long, wide beach where yours are the only footprints in the sand, warm crystalline waters where the only splashes come from frolicking turtles, and endless hours of pure quiet. If that is your idea of the ultimate vacation, you're the perfect candidate for a private-island resort. At these retreats, the entire isle is restricted to just you and the other hotel guests— generally from two dozen couples to about 100 people. The vibe is generally low-key, with most couples seeking seclusion by day and even dining solo by night. You'll find them in the Bahamas, the Grenadines and the B.V.I.s. Just know that while the idea of a completely secluded experience might sound appealing, if you want to mix in some nightlife, it may feel stiflingly dull. It's not that you're totally trapped (daytime excursions are available), but your dining and entertainment options will likely be limited to the property come sundown. And another thing: Oftentimes the resorts' rooms can even be unplugged—meaning no television or internet.
4. If you're looking for some action: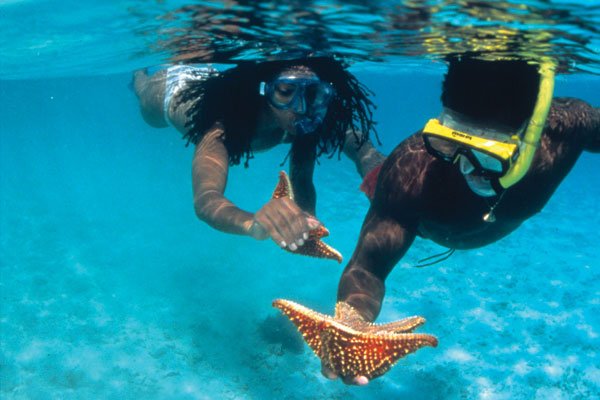 Photo courtesy of U.S. Virgin Islands Department of Tourism
At the other end of the social spectrum are the Caribbean's all-inclusive resorts, where alcohol, meals and most activities are included and there's never the hassle of having to sign for something. These properties tend to be lively, with lots of music, pool games, beach activities and entertainment. You'll find a wide array of all-inclusive properties in the Dominican Republic, Jamaica and St. Lucia, with some also on Aruba, Antigua, Barbados and the Bahamas. For night owls, there are also a host of islands boasting trendy eateries, nightclubs and casinos. If you love to wine, dine and roll the dice until the wee hours, explore staying on Aruba, St. Maarten, Puerto Rico, the Dominican Republic or Nassau and Paradise Island. Note: Thanks to their loads of offerings, some of these islands' capitals are magnets for cruise ships, with one, two or even three of the newest mega ships (carrying 2,000 to 5,000 passengers) in port on successive days. The crowds of day-trippers generally clog duty-free shopping streets and snag most of the reservations for island excursions or rental vehicles. If you don't plan to venture out much beyond your resort during the day, however, you may not even notice they're in town.
5. If you're watching your wallet: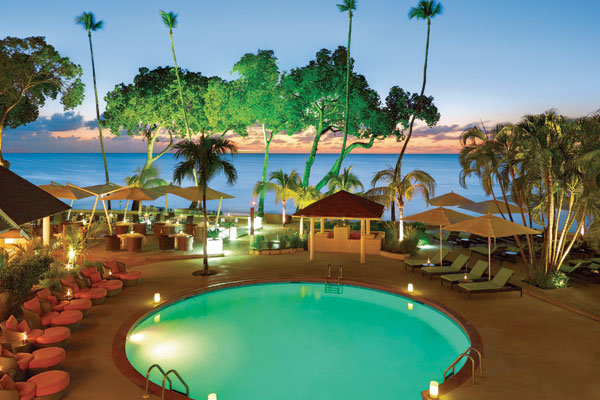 Photo courtest of Elegant Hotels Group Barbados
The A-listers you see frolicking in the Caribbean surf in the tabloids pay a pretty penny to stay in those exclusive five-star resorts. If you're on a budget, you may want to skip St. Barts, Petit St. Vincent and Mustique. Instead opt for the Bahamas, Dominican Republic and Puerto Rico, which are also known for attracting the rich and famous, while offering various price points. Anguilla and Barbados, which are a bit off the beaten path, also offer service fit for the stars in prices that are closer to the earth.