Mom was right: Etiquette matters. Here, 10 ways to be gracious hosts-and guarantee very happy guests.
By: Sherri Eisenberg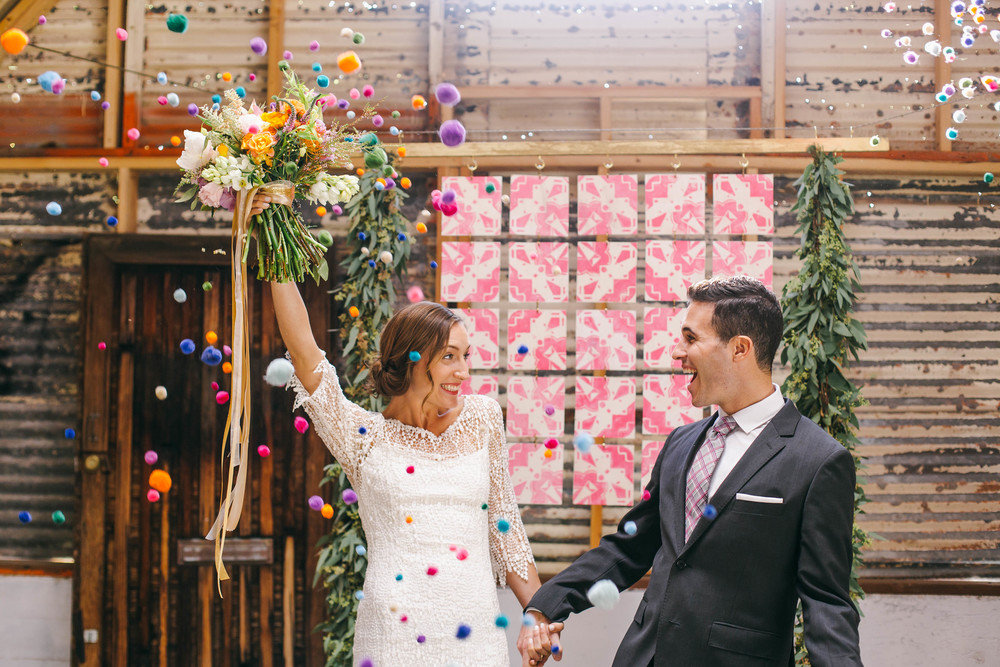 Photo Credit: Hannah Costello
Admit it: You've been to at least one wedding where something about the affair made you uncomfortable. For instance, maybe dinner was delayed an hour while the bride and groom were having formal pictures taken, or you ordered a drink at the bar and were handed a bill. Not so nice, was it? But now, the tables are turned and you're the hosts. If you want to send your guests home happy—and what couple wouldn't want that?—follow these rules:
1. Pick your wedding date carefully.
Sure, holding your affair on a Friday or Sunday night — or even a weeknight — is a great way to save money. But this might pose a problem for guests who don't live nearby. Many will have to take a day off from work in order to attend your wedding; your immediate family and your wedding party may have to take even more time off in order to attend your rehearsal dinner. A clever compromise, if you're really set on a Friday or Sunday affair: Hold your wedding on a holiday weekend, when most working guests would automatically have an extra day off.
2. Don't make guests wait.
Another wedding-day itinerary to avoid, especially if most guests are out-of-towners: a morning ceremony, followed by an evening reception. It's simply not right to expect guests to kill so much time between events. Ideally, you should leave no more than a two-hour window between the ceremony and reception . And if that happens, you ought to plan something fun for out-of-towners to do during that time. Perhaps a good friend or family member will host a cocktail party in his or her home, or you might arrange for a guided tour of your area or a local museum to keep guests entertained.
3. Think your menu through.
Chances are some of your guests observe dietary rules — maybe a few vegetarians or folks who keep kosher. Be sure to take a look at your guest list and see who might fall into this category. Most caterers will provide meals to accommodate these guests for little or no extra charge. Just be sure that the catering manager knows where these folks are sitting, and that your guests know ahead of time that you've taken care of their needs.
Another thing: While you and your fiancé may be bold eaters who like to explore international cuisines and always choose the most interesting dish on the menu, remember that many of your guests may not feel the same way about food. "I went to a Chinese banquet wedding where things like shark fin soup and sea cucumber were served," recalls Tina Woodvale of San Francisco, California. "No one at my table ate, and we all left hungry." If you do serve unusual dishes, be sure to provide at least one alternative selection for less-adventurous guests; in this case, the bride and groom might have offered a simple, familiar dish like lo mein.
Pages