If you're getting married in 2024, these styles should be on your radar.
By: Rachel Capo
April in New York can only mean one thing -- New York Bridal Fashion Week is here! From sculptural ball gowns to sexy party minis, there was no shortage of gorgeousness this season. While bows and pearlcore continue to have a moment, designers incorporated new fabrics and unique tailoring techniques into their Spring 2024 collections. We also saw a resurgance of bridal capes and add-on accessories for brides to change up their look between their ceremony and reception. Scroll on for some of our favorite looks and don't forget to take screenshots for your dress shopping appointment! 
Exposed Corsets
Most wedding dresses feature an internal corset for proper construction and support. This season, however, designers got creative and made the corset the focal point of the wedding gown. This boudoir-inspired silhouette is sexy yet refined, and brings the Bridgerton-era corset into 2024.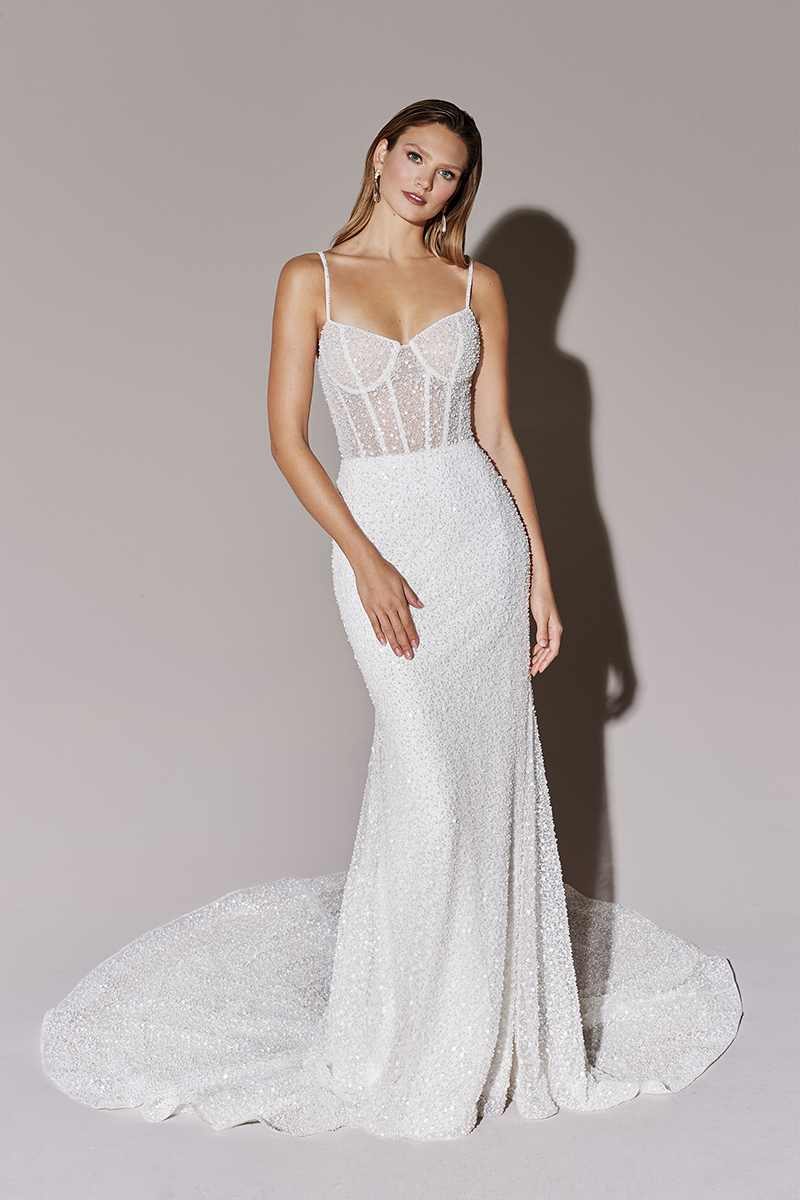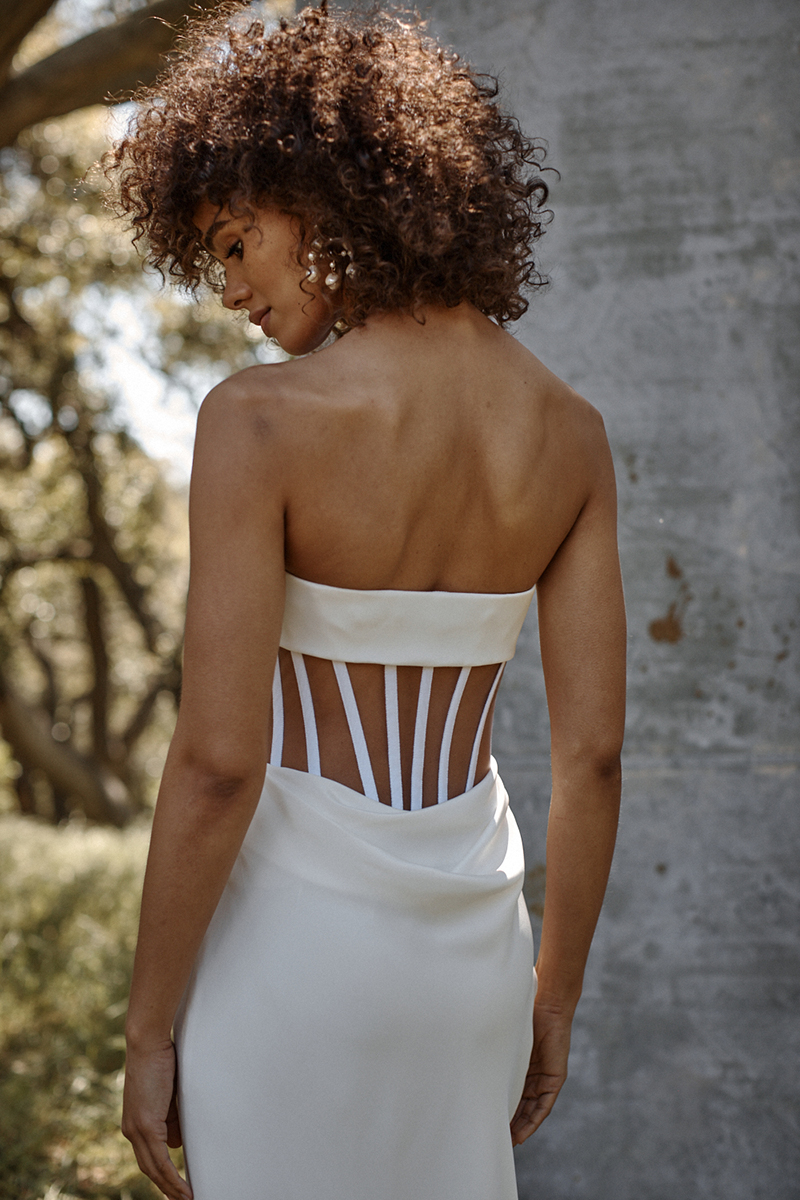 Asymmetrical Sleeves
One shoulder necklines and asymmetrical sleeves had a huge moment on the white carpet this season. This fresh trend adds interest to any bridal style, and turns every silhouette into a chic, one-of-a-kind look.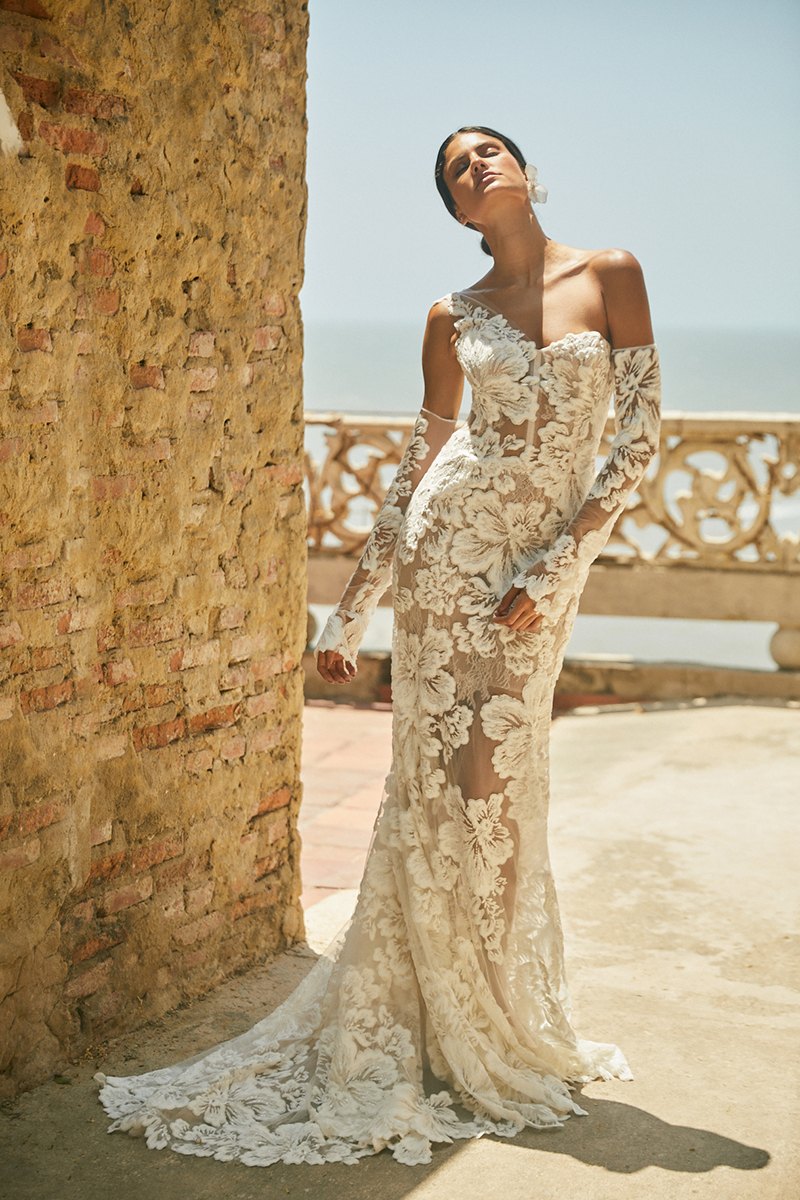 Capes
BG editors were thrilled to see capes back on the runways this season. From dramatic floor-length versions to cute capelets, we're big fans of this accessory for brides who opt out of a veil. Scroll on for some of our favorite capes — from lacy bohemian options to chic, structured versions.
Mini Dresses
There were enough raised hemlines to raise eyebrows at bridal fashion week. Whether you're looking for an elopment or after party dress, or just a fashion-forward surprise, these bridal minis are our favorite new trend of the year.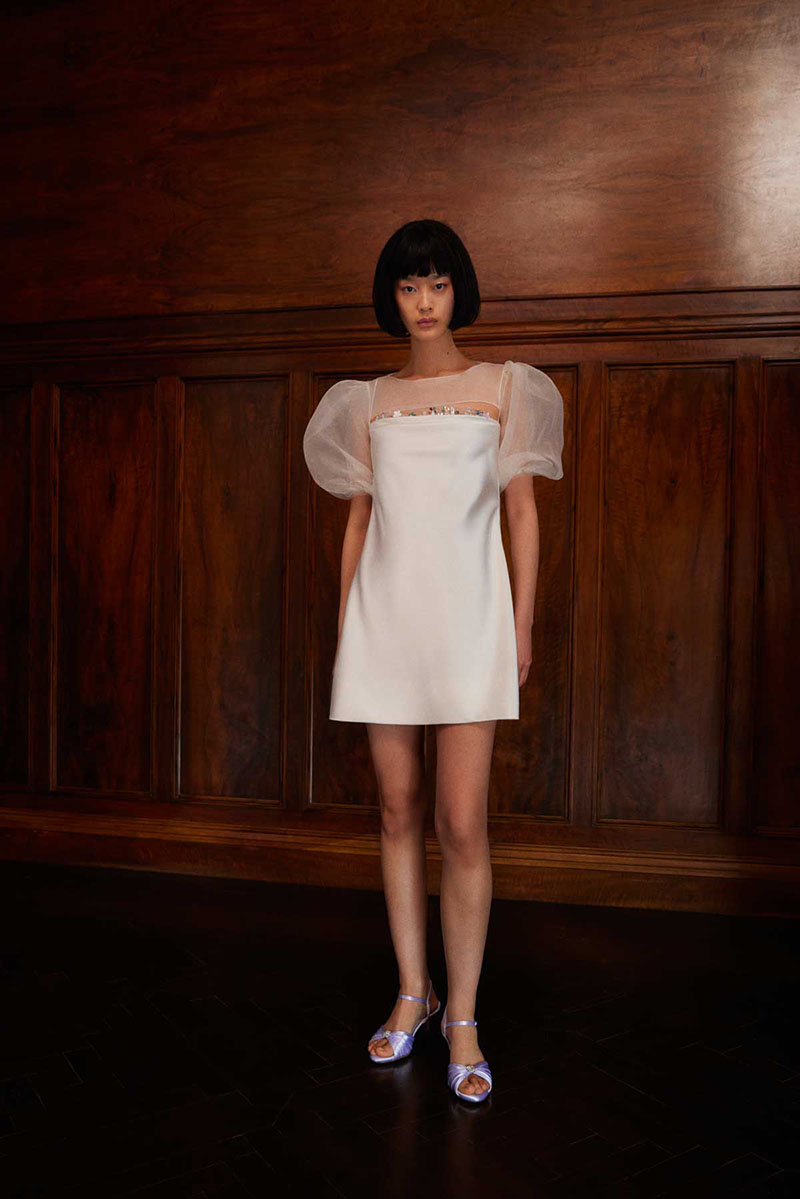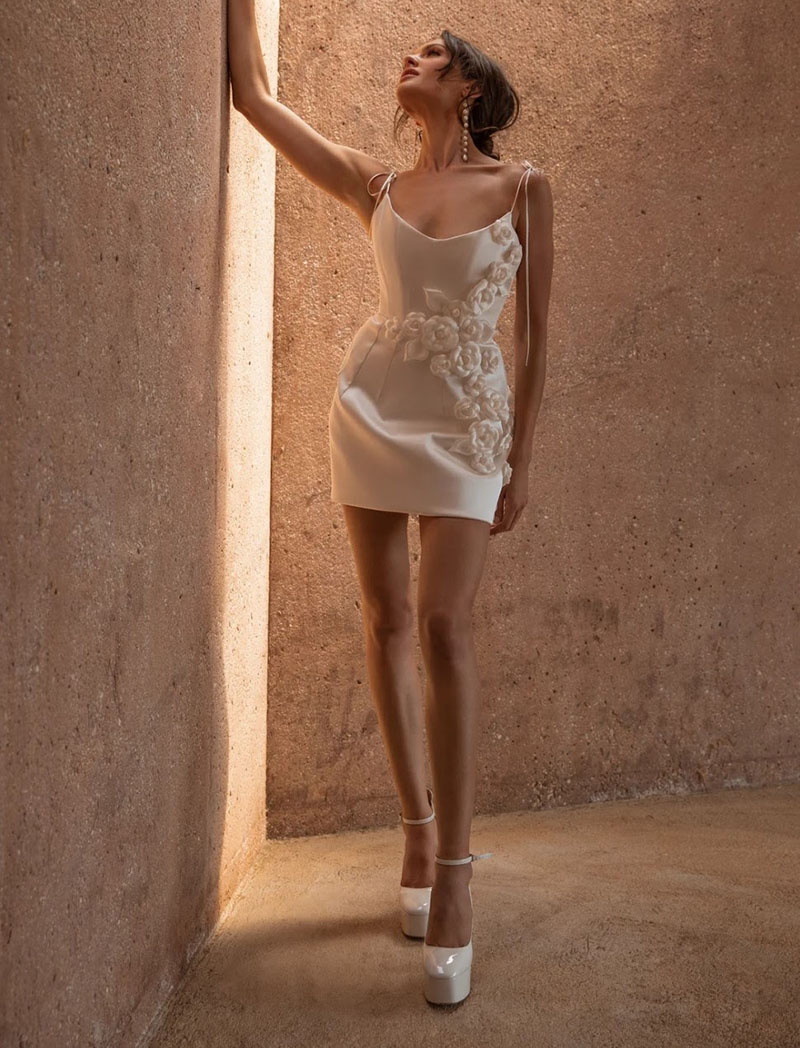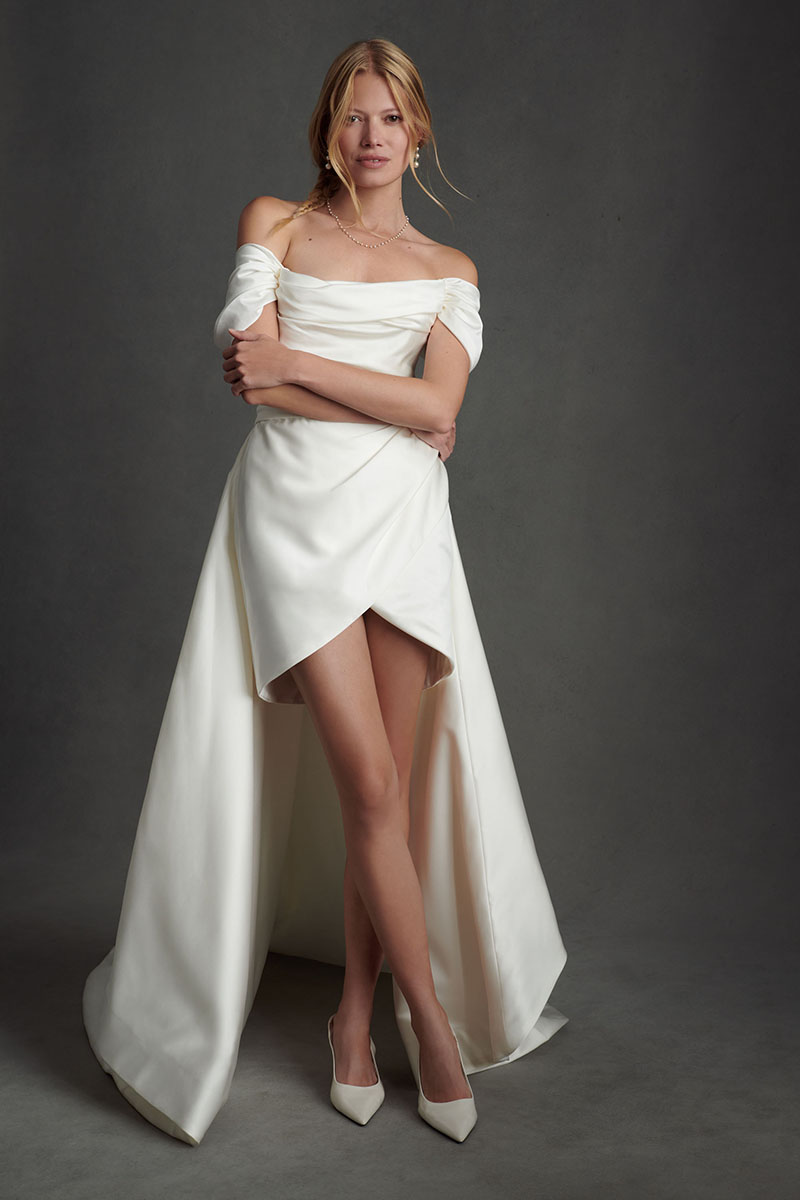 Tailoring
Designers incorporated menswear details like tailoring, strong shoulders, and pockets into their collections this season. From bridal suiting to jumpsuits and even tuxedo dresses, we love to see brands leaning into alternative designs.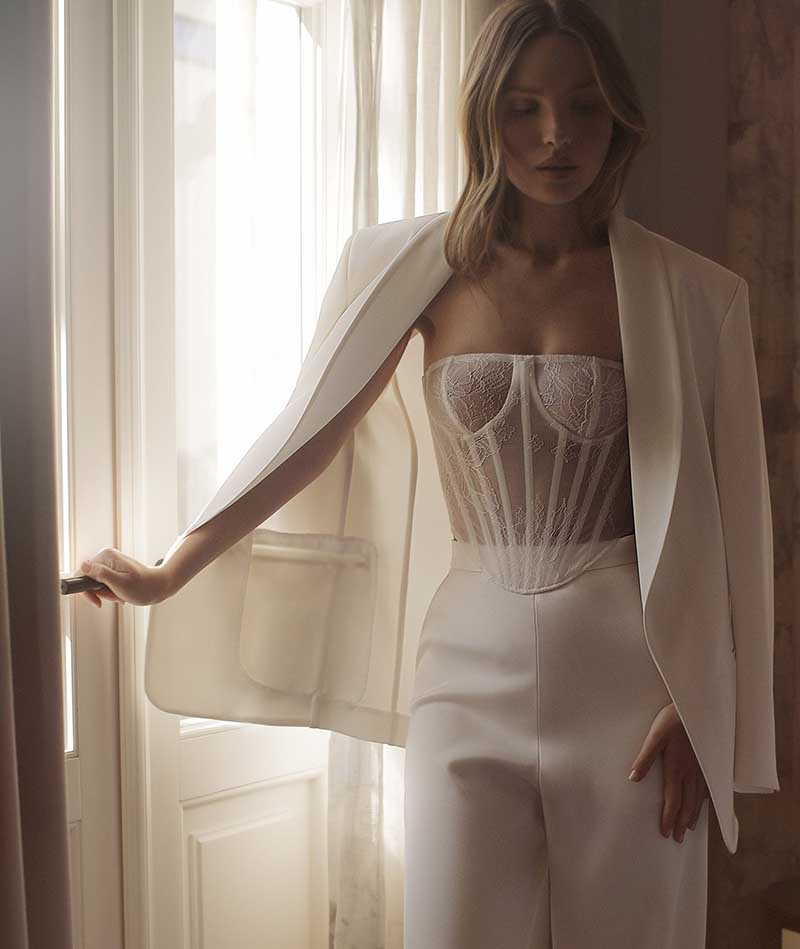 Architectural Ball Gowns
This year, designers gave a timeless silhouette a high-fashion upgrade by incorporating sculptural details into their classic ball gowns. If you're a traditional bride looking for a way to put a modern twist on your look, this trend is for you.