Dress like nobody's watching.
-AS SEEN IN BRIDAL GUIDE MAGAZINE-

Lilac bow lace tiered gown, $15,330 (left); off-shoulder foil gown with bows, $13,290 (center); blue daisies gown & capelet, $26,375, and short veils with chantilly lace trim (right), all by Honor.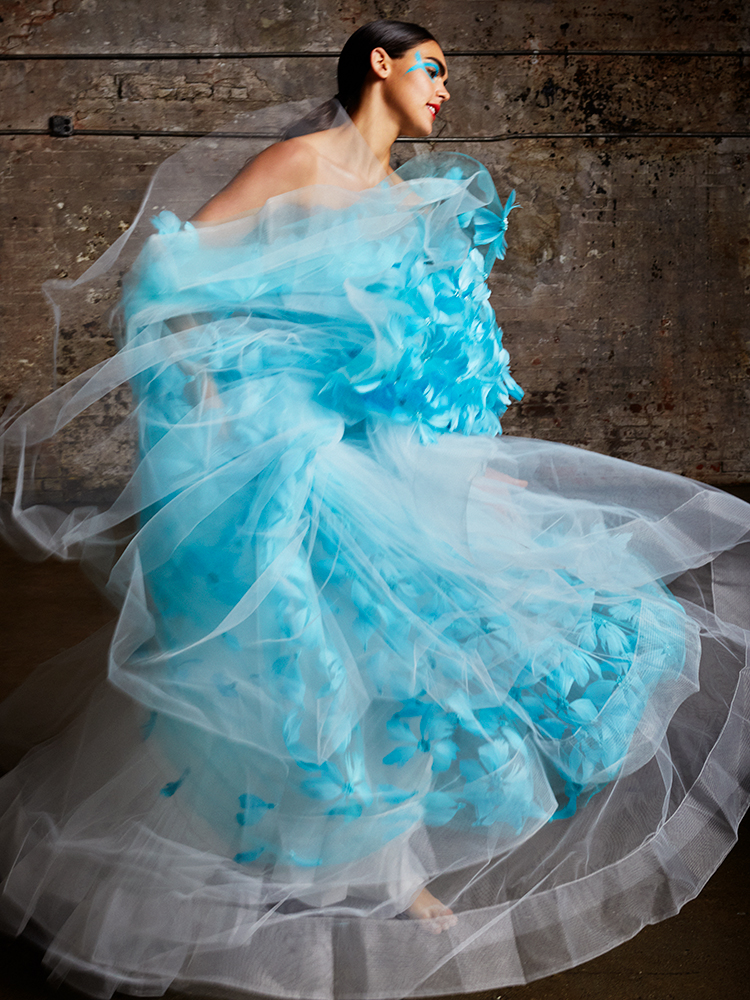 Balencia ballgown with feather and pearl detail, $6,990 by Badgley Mischka Bride. 

Ornate crystal jumpsuit, $11,000 by Esé Azénabor. Medici headband & Christelle voilette headband with Swarovski crystal silk veil, both by Jennifer Behr.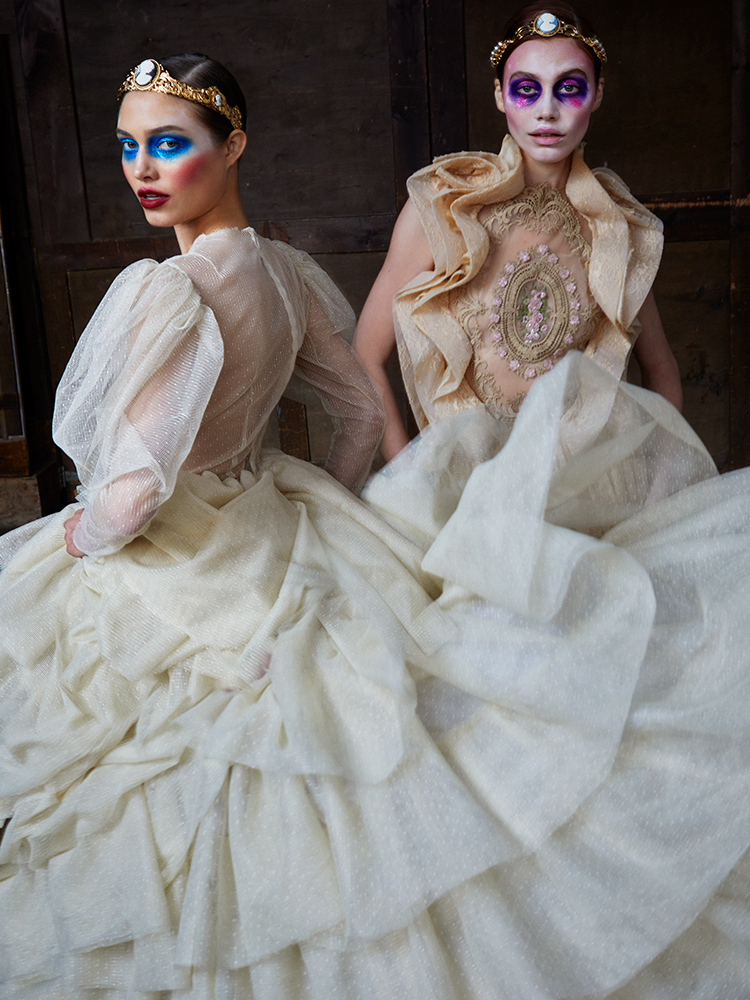 Ciara ballerina gown, $8,900 (left) and Like A Virgin hand-embroidered dress, $6,550 (right), both by Victor de Souza. The original Dauphine cameo crown (left) and Chateau Dauphines cameo crown headband (right), both by Dauphines of New York.

Juliana high low ruffle tent gown, $998, by Mac Duggal for Anthropologie.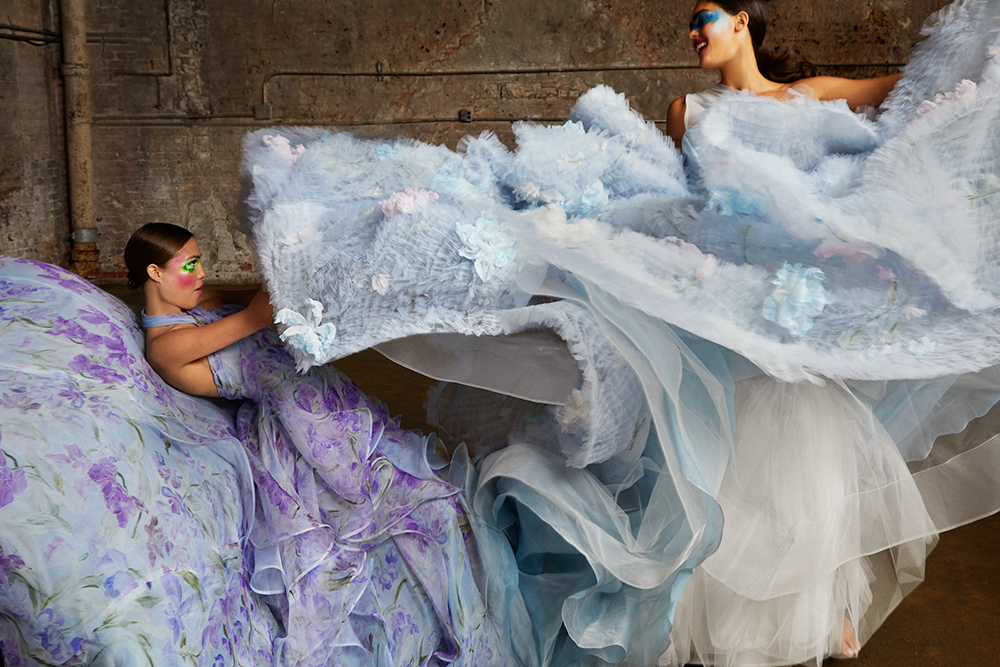 Floral print halter Crescendo gown, $10,990 (left) and one shoulder peplum Symphony ball gown, $22,310 (right), both by Ines Di Santo.

Micropleated tulle and organza Inman gown, $7,690 (left) and matching floral Inman veil, $2,190 (right), both by Anne Barge. 

Maléna corsage and matching Lola crinoline with exposed yellow piping, both price upon request, by Yellow by Sahar. Camille beaded headband by Deepa Gurnani.

Diana V4 tiered tulle and stretch charmeuse dress, $5,900 (left), by Andrew Kwon. Beaded Rosealee headband by Deepa Gurnani.

Stretch crepe union jumpsuit with 3D laser cut flowers, approx. $2,397, by Justin Alexander Signature. HIgh heel jungle drama sleeve gloves by Anthropologie.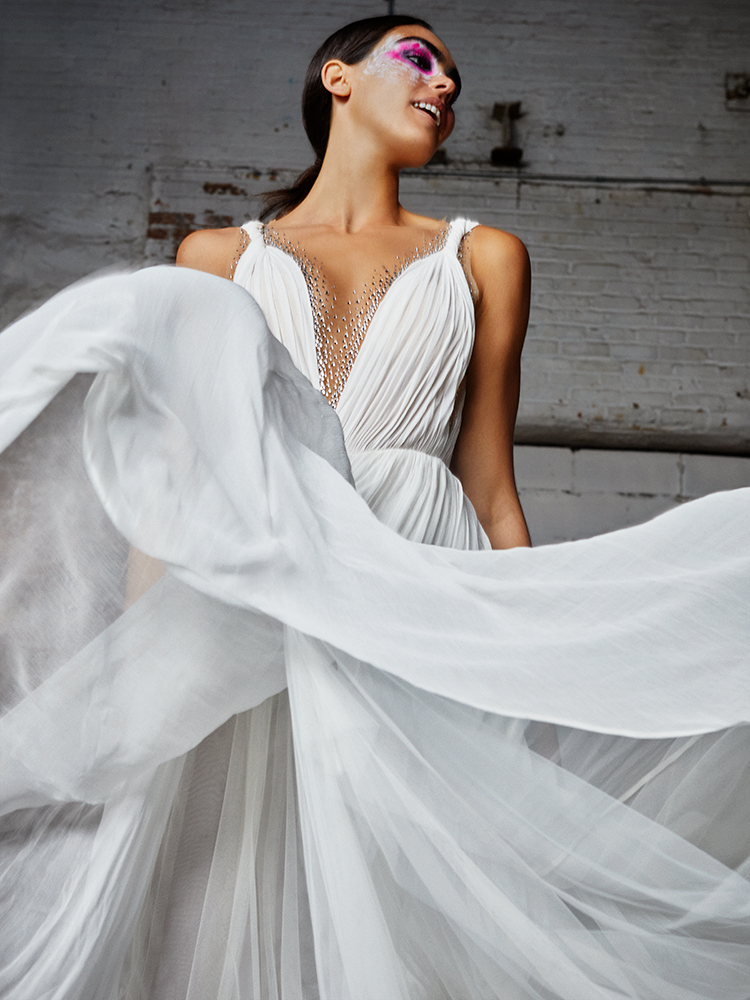 Ruched mousseline Sadira gown, $2,675 by Watters.
Stylist: Juli Alvarez / Styling Assistant: Joshua Souza / Photography by David Dunan