Soar to new heights in these lofty dresses and accessories.
By: Kayla Hayes
-AS SEEN IN BRIDAL GUIDE MAGAZINE-
1. Whimsical watercolor invites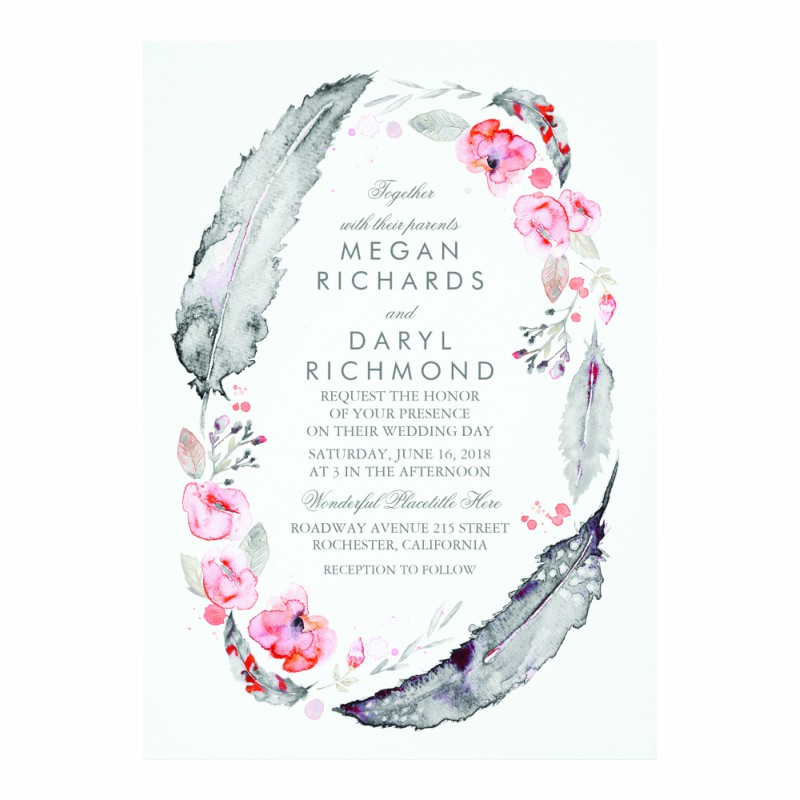 Bohemian Floral Feathers Rustic Wedding Card by Zazzle
Guests will flock to your ceremony after simply glimpsing these delicate invites. 
2. Feathery frocks
Gown by Watters
This majestic A-line gown will have you floating down the aisle.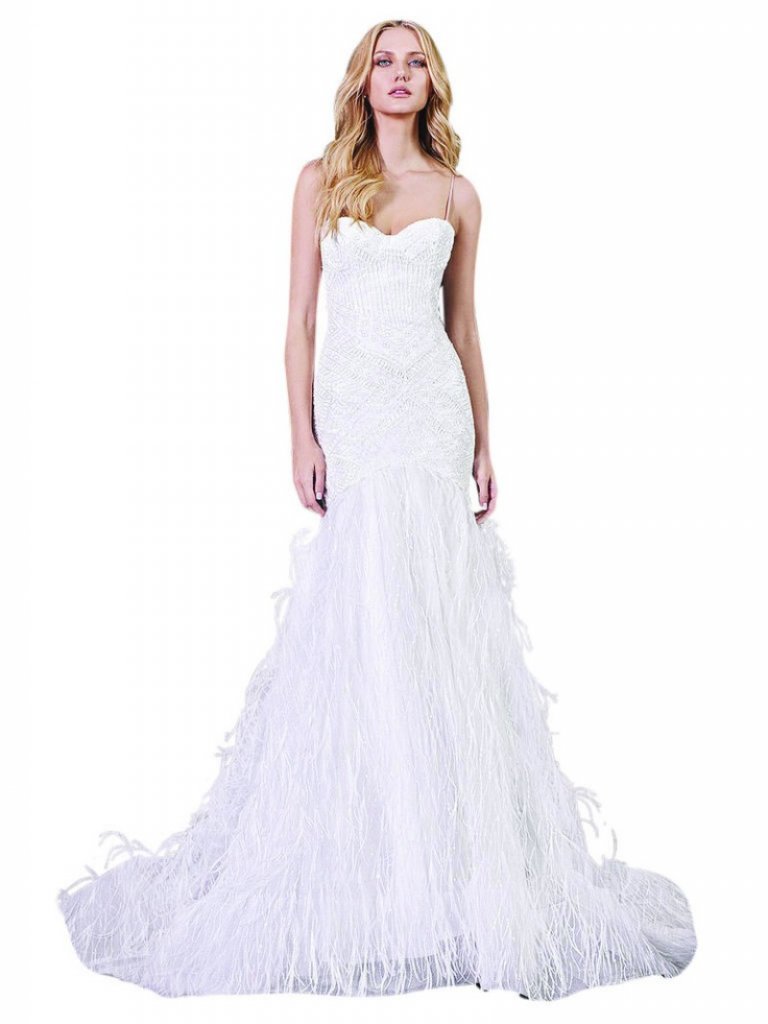 Gown by Victoria-Kyriakides
A sultry fit-and-flare silhouette will further highlight the captivating plumage at the bottom of your dress. 
Gown by Hayley Paige
For a look that's slightly more subdued, you can bring your wings to life with an exquisite feather wrap. The piece will perfectly complement an angelic off-white dress, like this one from Hayley Paige.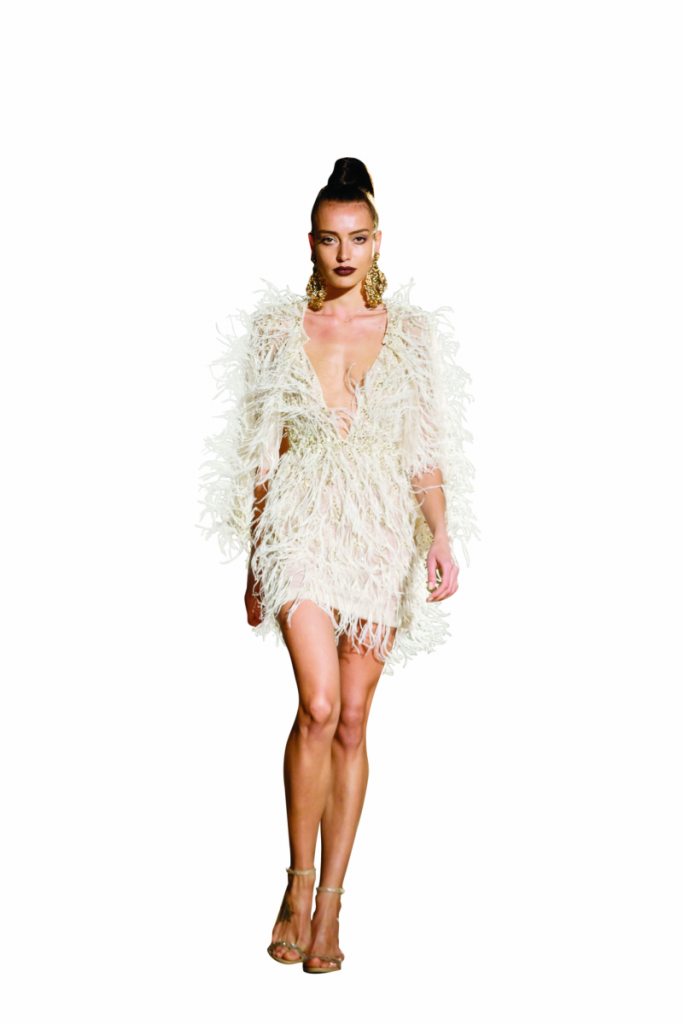 Dress by Berta
For the unconventional bride, a fringed mini will certainly turn heads. This Berta version is also great for dancing the night away at your reception.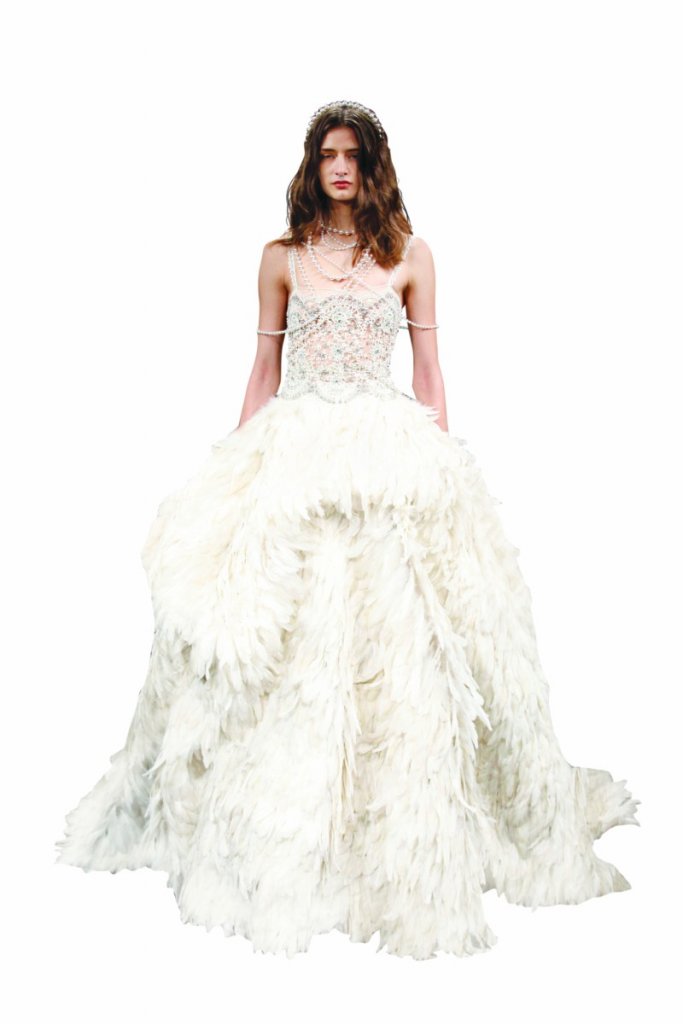 Gown by Naeem Khan
Elevate your look with a voluminous ball gown. We simply can't look away from the sheer, beaded bodice and full skirt of this Naeem Khan number. 
3. Flighty accessories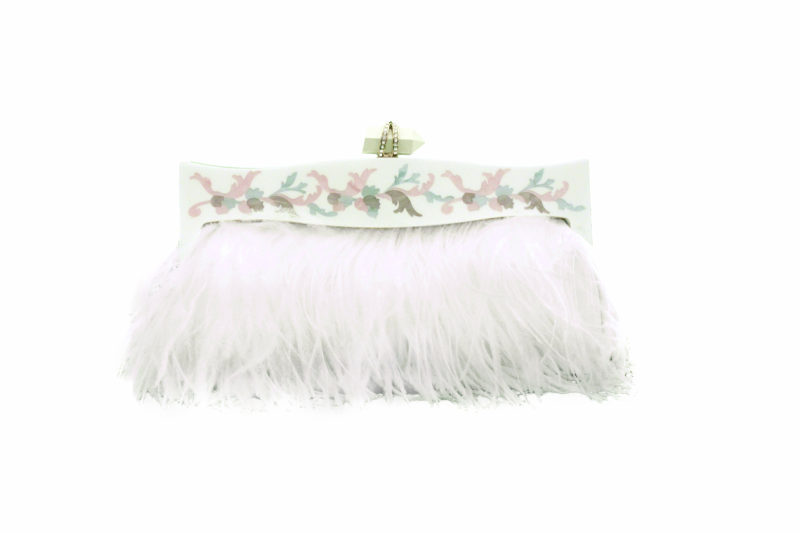 Feather clutch by Marchesa
Keep track of all your wedding day essentials with a feathered clutch that's both super chic and functional. 
White Suede and Hot Fix Crystal Embellished Sandals with an Ostrich Feather Tassel by Jimmy Choo
Opt for a bit of plumage on your wedding day heels to tie the lofty look all together. 
4. Sparkling details
'Karenna' Swarovski Crystal Comb by Nina
Diamonds will embody the opulence of your big day. A dazzling hairpiece looks amazing with a wispy veil or worn alone. 
Black Diamond Feather Earrings by Djula
Create subtle shine with shimmering earrings in a dark metal (even Kendall Jenner is a huge fan of these Djula duds!) 
5. Light-as-air lingerie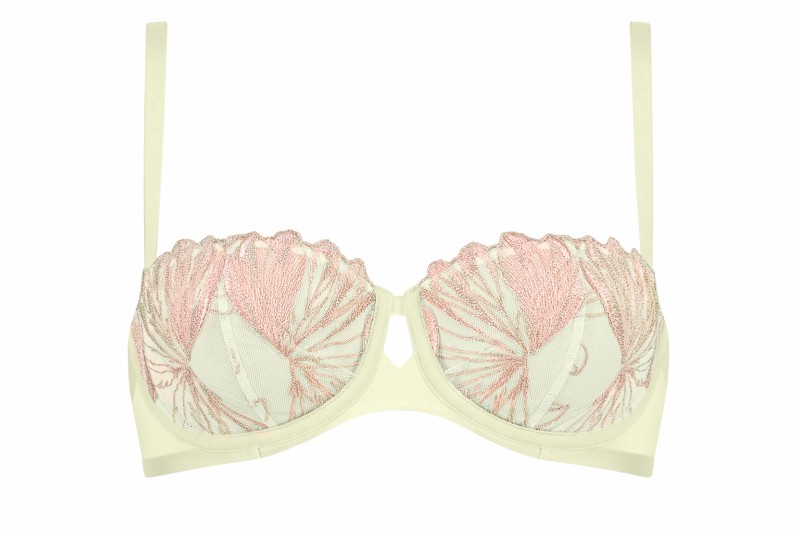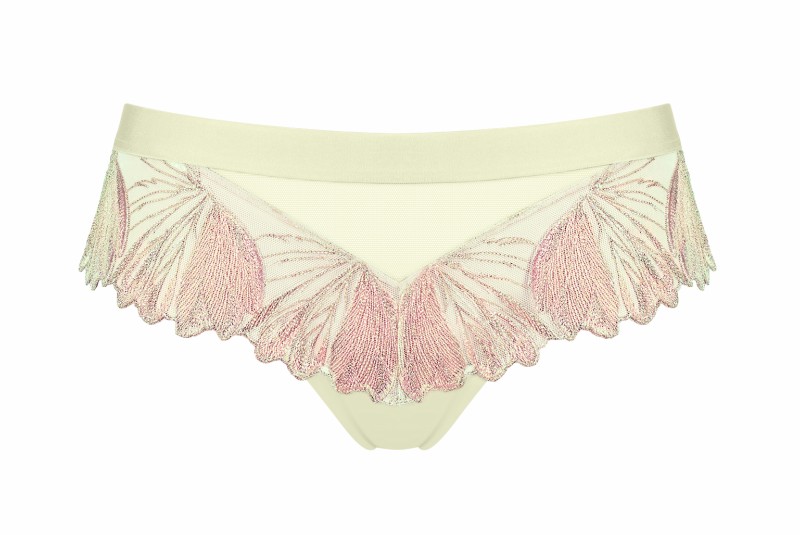 Splendid Essence set by Triumph
A silky set will help you feel sexy and comfortable on your big day — both during the festivities and evening one-on-one time. 
6. Nested confections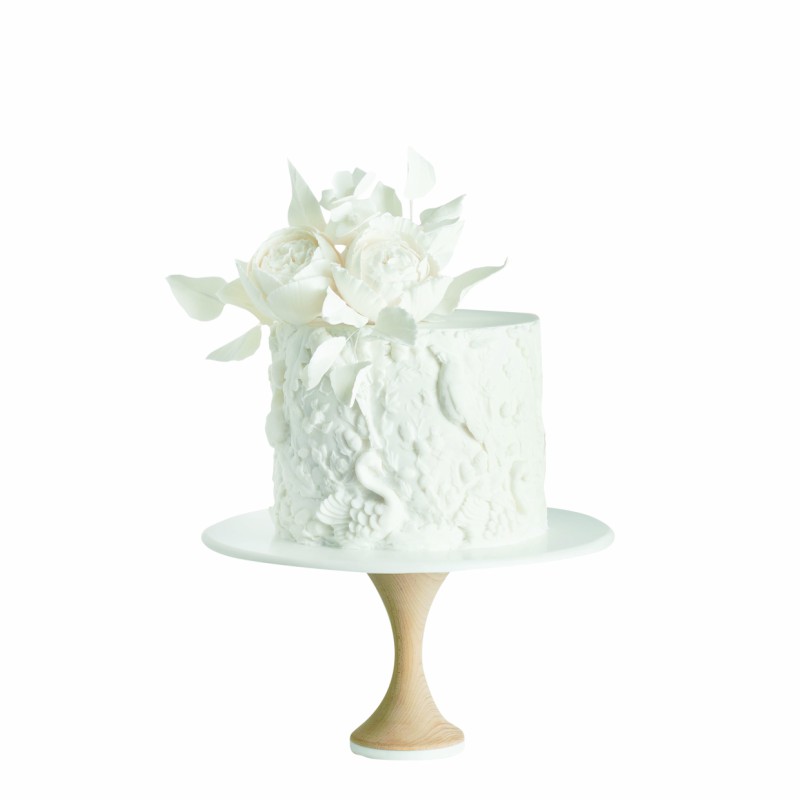 Confection by Cake Ink
A bird and flower-embellished cake will set stomachs aflutter during dessert hour. 
So, which airy look is your favorite?