Lab grown diamonds and gemstones are a force of nature, just not in the traditional sense.
-AS SEEN IN BRIDAL GUIDE MAGAZINE-
Instead of mining the earth for these glittering beauties, brands are utilizing technologies that literally create diamond dupes out of thin air. With both chemical and physical properties that make them 100% identical to their mine-born cousins, lab grown gemstones are turning the fine jewelry industry upside down. This new, environmentally-friendly category offers consumers the choice to invest in more substantial pieces, as the cost of lab grown is considerably lower, with little to no impact on the planet. And while you might skimp on budget, you don't have to skimp on style. Jewelry designers are letting their creative juices flow with pieces that range from traditional, modern, antique-inspired, and organic. The choice is yours, naturally.

Emerald Pave Ring in 14K Gold by 12Fifteen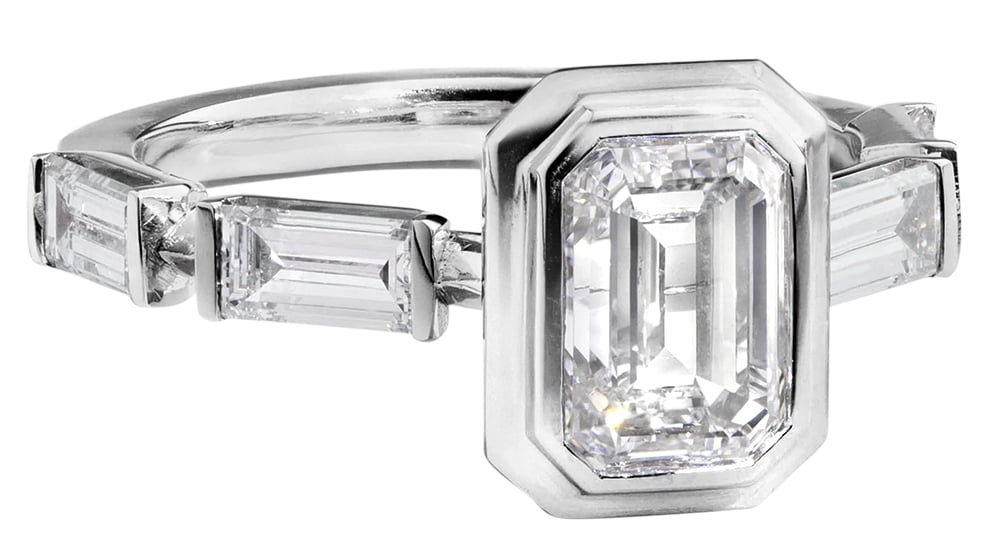 Bezel Diamond Ring in 18K Fairmined White Gold by Aether Diamonds 

14K White Gold Contessa Necklace by Diamond Nexus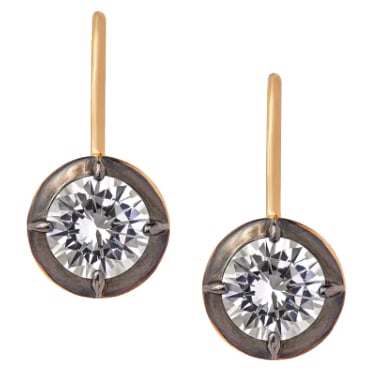 One Carat Round Lab White Sapphire Micro Lever-Back Earrings by Dorsey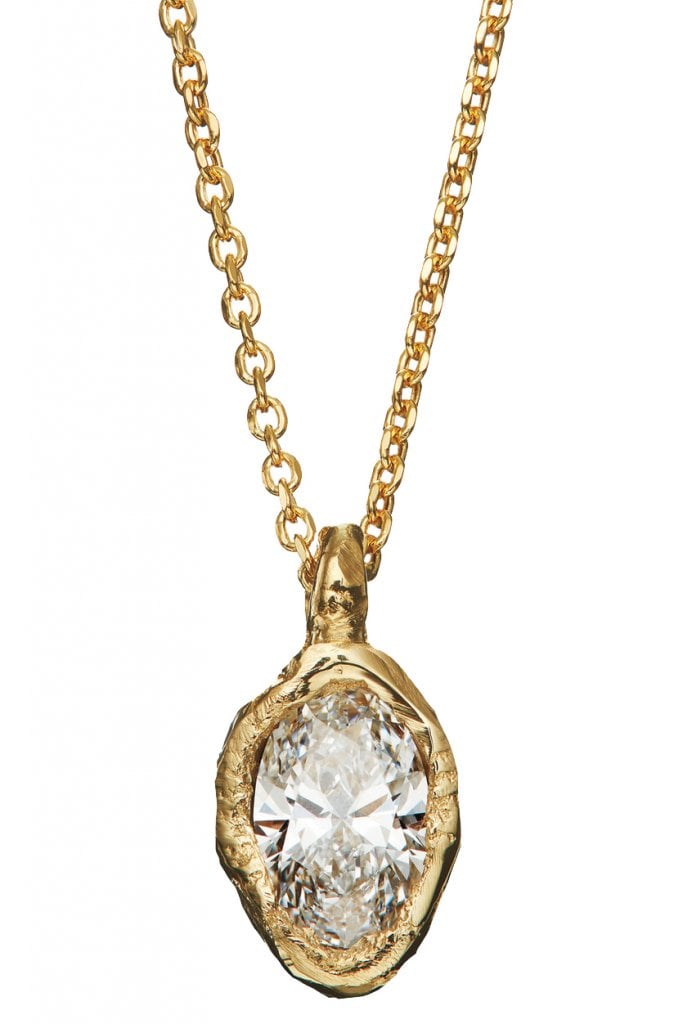 Oval Lab Diamond Pendant in 14K Yellow Gold by Ellis Mhairi Cameron at Tomfoolery London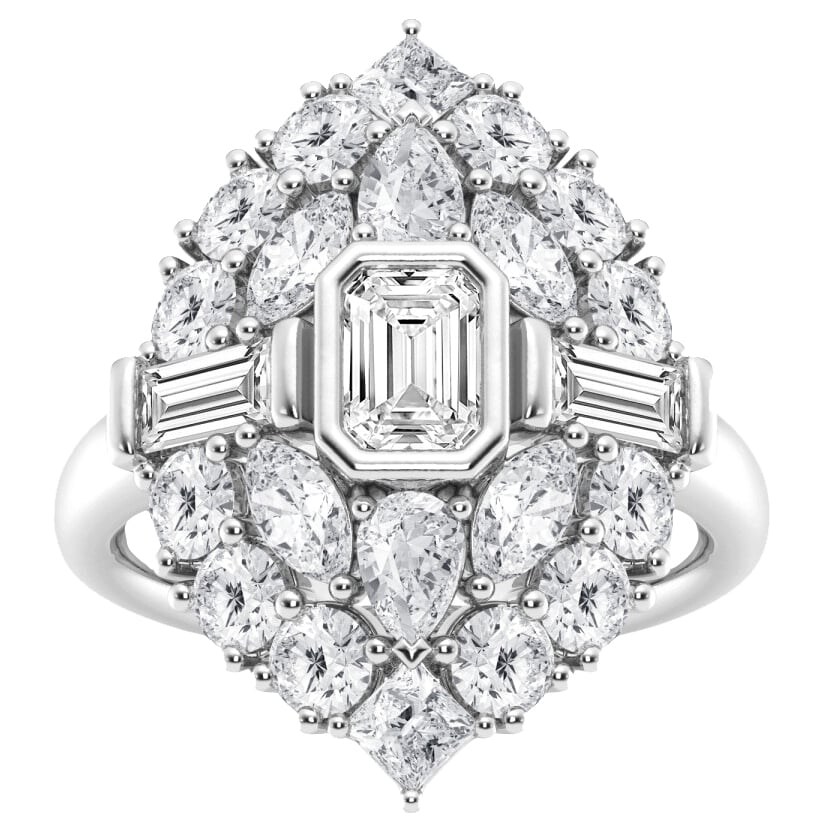 Emerald Lab Grown Diamond Cluster Ring in 14K White Gold by Grown Brilliance

Naas Earth Round Lab Grown Diamond Wavy Suspender Earrings in 14K Yellow Gold by Grown Brilliance

18K Recycled Yellow Gold and Lab Grown Diamond Radiance Ear Climbers by Nue Fine Jewelry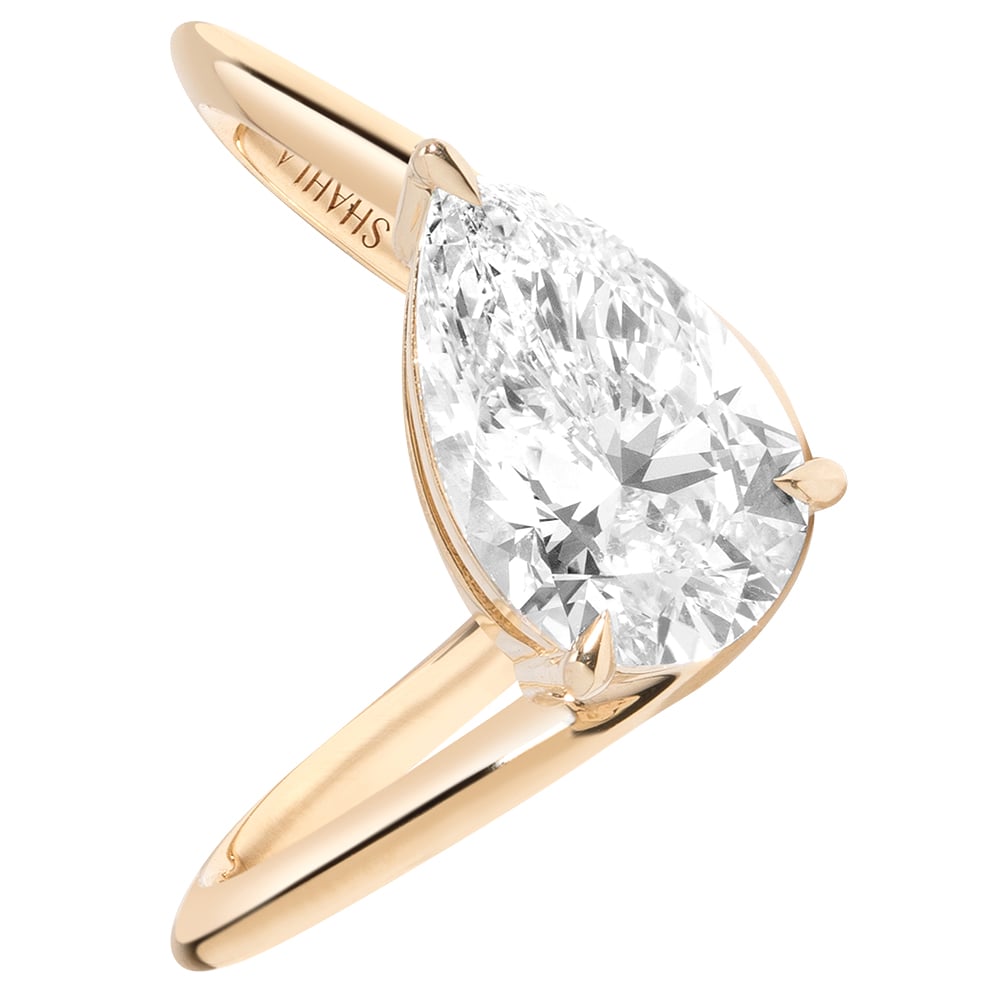 Zaha Curve Pearl Ring in 14K Yellow Gold and Cultivated Diamond by Shahla Karimi