Choosing an engagement ring is a one-in-a-lifetime experience, and brides are more involved in the process than ever before. Here, the experts share what's trending right now.
Unique Center Stones

Photo: The Diamond Reserve
The classics — round, princess, cushion, emerald — aren't going anywhere, but expect to see a rise in alternative shapes.
"Although all cuts are equally stunning in their own, distinctive nature, we are predicting an increase in center stones that are hexagon, shield or trillion cut, as well as heart, kite and tear drop shaped," says Kaeleigh Testwuide, founder and owner of The Diamond Reserve.
Elongated Cushion Cuts

Photo: The Diamond Reserve
For brides-to-be who don't want to stray too far from the classic, an elongated cushion is the perfect balance between modern and traditional. 
"This cut can be described as a square shape, that is softer on the edges which gives it a "pillow-like" display. Due to this specific contour, the centerpiece appears as though its facet is larger than its counterparts that are identical in karat weight. Who wouldn't want a diamond that looks bigger than it truly is?" says Testwuide.
Yellow Gold

Photo: The Diamond Reserve

Photo: Ada Diamonds
Rose gold had its moment, but now the classic yellow gold is seeing a resurgence. 
"Yellow gold is currently on high trend and will likely continue for years to come. Gold is claimed to never go out of style, and yellow gold specifically is very popular right now due its rich, warm and timeless chromaticity," says Testwuide.
Unexpected Settings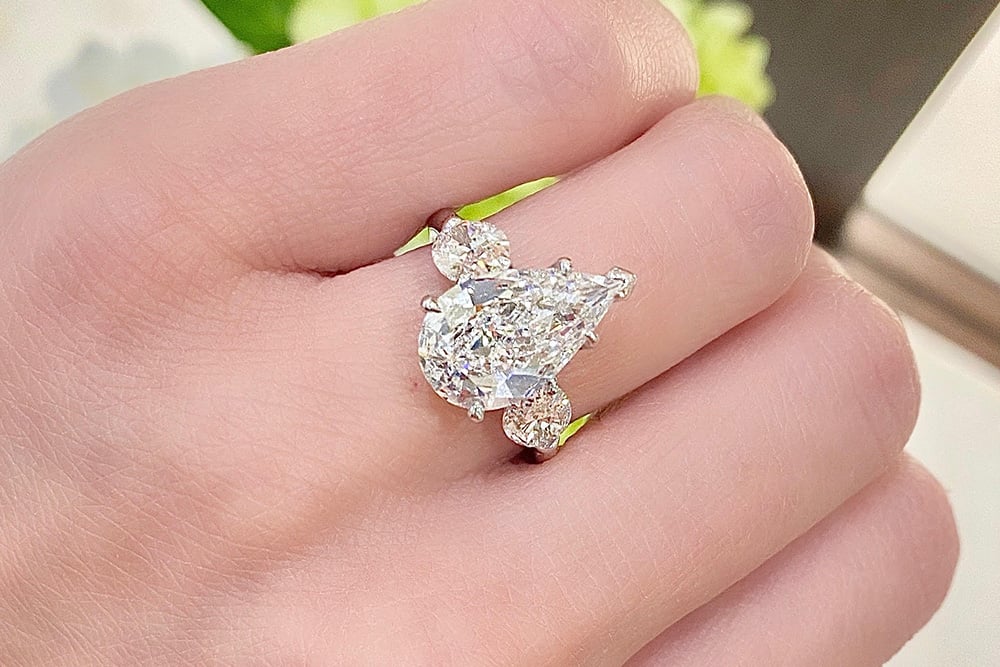 Photo: Shetler Fine Jewelers
It's not all about the center stone — the setting completes your bridal style. 
"We are seeing increased couples embracing unique settings such as stunning three stone designs, sleek bezels, and east-west orientations. Paired with fancy-shaped stones such as ovals, pears, and cushions, these custom creations are as unique as the couples themselves," says Michelle Shetler, owner of Shetler Fine Jewelers.
Three-Stone Settings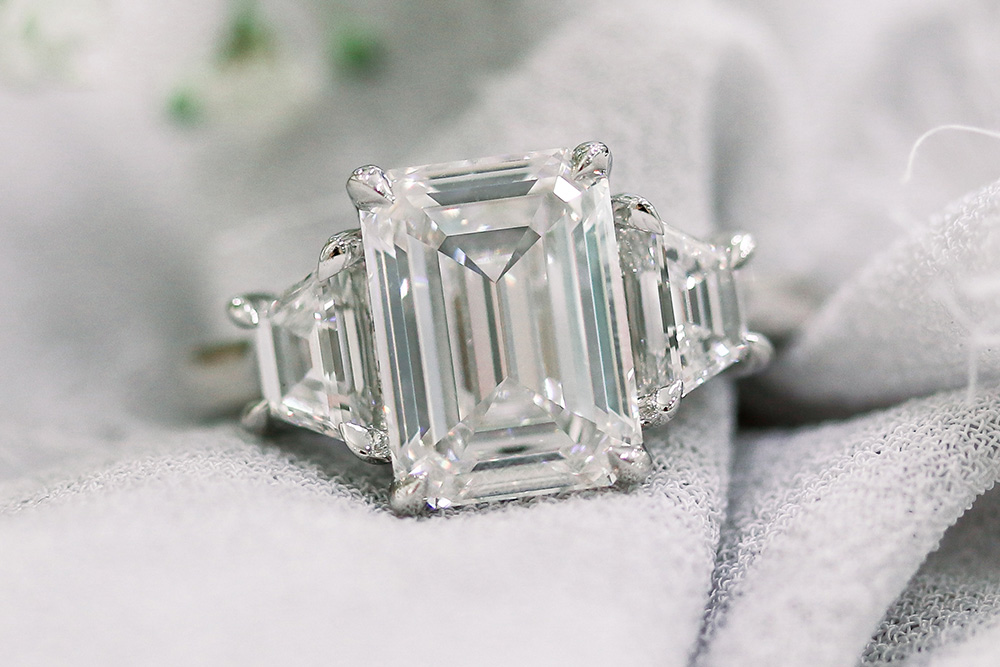 Photo: Ada Diamonds
Three-stone settings have long been popular, but experts are seeing a rise in more unique shapes for these trios. 
"The classic, timeless nature of a three-stone engagement ring style will be front of mind for brides, with many choosing to customize these timeless styles with fancy shaped diamonds or personalized touches," says Lindsay Reinsmith, founder of Ada Diamonds.
Wider Bands

Photo: Ada Diamonds
"Dainty and thin engagement ring bands may have been in vogue last decade, but not anymore! We predict that wider bands are about to have their moment," says Reinsmith.
Anniversary Rings

Photo: Ada Diamonds
The ring-giving doesn't have to end on the wedding day! 
"With fewer trips and vacations this year, we've seen couples opting to celebrate milestone anniversaries with eternity bands, especially featuring fancy shaped diamonds," says Reinsmith.