Look to the skies and pick a ring that's a heavenly match for your sign.
By: Kate Watson
-AS SEEN IN BRIDAL GUIDE MAGAZINE-
Aries (Mar 21 - Apr 20)
As a "star of the show" type, this double halo sparkler will suit Aries brides' confident style. By A.JAFFE.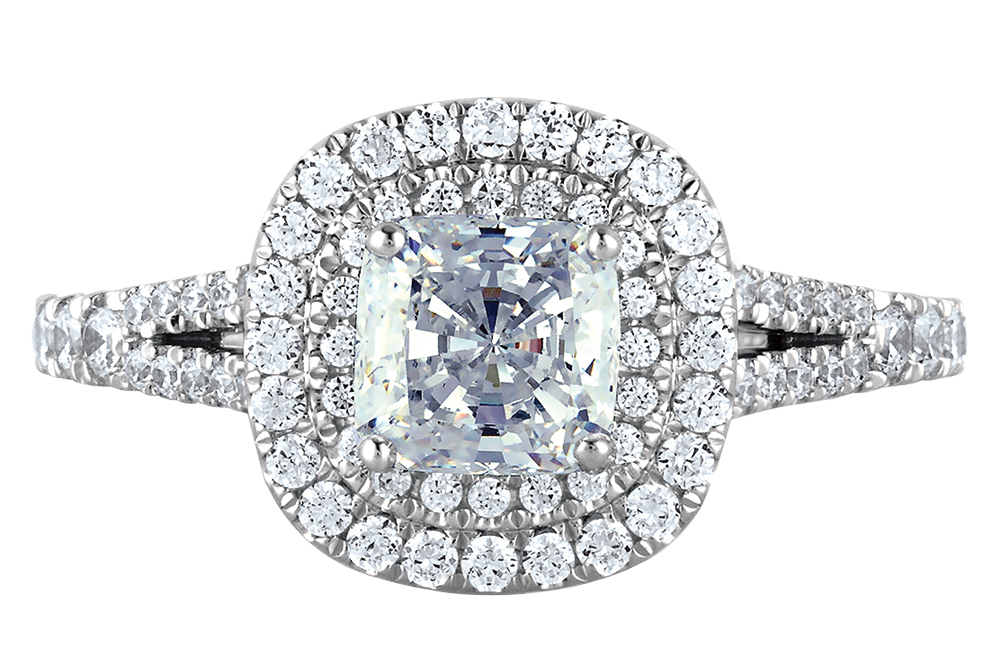 Taurus (Apr 21 - May 21)
A classic round-cut diamond in a solitaire setting rings true to down-to-earth Taurus brides. By Tiffany & Co.
Gemini (May 22 - June 21)
Twins of the zodiac, this pear-shape diamond set on two pavé bands will be a conversation starter for sociable Gemini brides. By Shahla Karimi.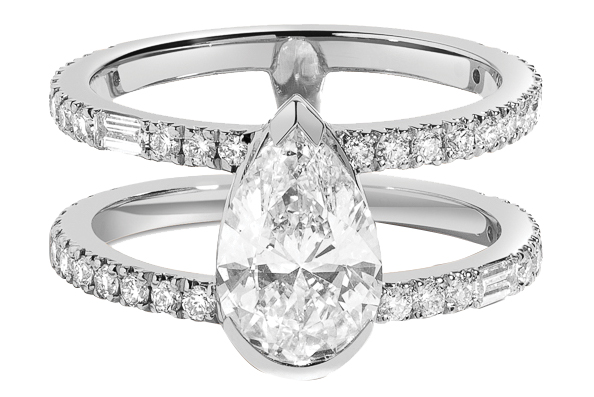 Cancer (June 22 - July 22)
Sensitive and intuitive, this water sign will find serenity in a cushion-cut sapphire gem. By Brilliant Earth.
Leo (July 23 - Aug 22)
Energetic Leo brides love a yellow gold, diamond-studded ring that matches their zest for life. By Hayley Paige for Hearts on Fire.
Virgo (Aug 23 - Sept 22)
Perfectionistic and orderly, Virgo brides appreciate a no-fuss style like this bezel-set 18k white gold engagement ring. By Diamond Nexus.
Libra (Sept 23 - Oct 22)
Well-balanced Libra brides will cherish this refined three-stone ring that satisfies their love for beauty. By Anna Sheffield.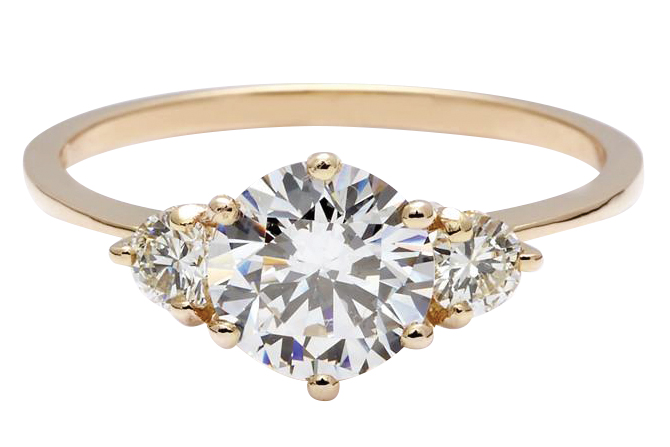 Scorpio (Oct 23 - Nov 21)
An emerald-cut diamond ring reflects Scorpio brides' bold and detail-oriented personality. By Lauren Addison.
Sagittarius (Nov 22 - Dec 21)
Free-spirited Sag brides will love a rose-gold marquise diamond ring to match their positivity and directness. By KatKim.
Capricorn (Dec 22 - Jan 19)
Capricorn brides' taste for finer things will shine with a sophisticated emerald-cut diamond. By Jean Dousset.
Aquarius (Jan 20 - Feb 19)
Open-minded Aquarians will opt for this one-of- a-kind style of triangle-cut diamonds with pavé accents. By Frank Darling.
Pisces (Feb 20 - Mar 20)
Pisces girls gravitate toward unique, romantic styles like this east-west oval-cut diamond. By Material Good.