A miracle of nature, these nacre-covered gems are quietly reshaping the fine jewelry game.
-AS SEEN IN BRIDAL GUIDE MAGAZINE-
No longer relegated to your grannie's dress-up box, pearls from micro to mega have finally dusted off their old-fashioned image. Baroque, freshwater, and perfect polished spheres are worked in purposefully un-precious modes and quirky combinations for positively breathtaking results.
Gold and freshwater pearl Pyramid Pearls Ring by Tasaki

Gold, Pavé Diamond, and South Sea Pearl Isis Goddess Ring by Marei New York 

White gold, diamond, and South Sea Pearl Balance Decade Ring by Tasaki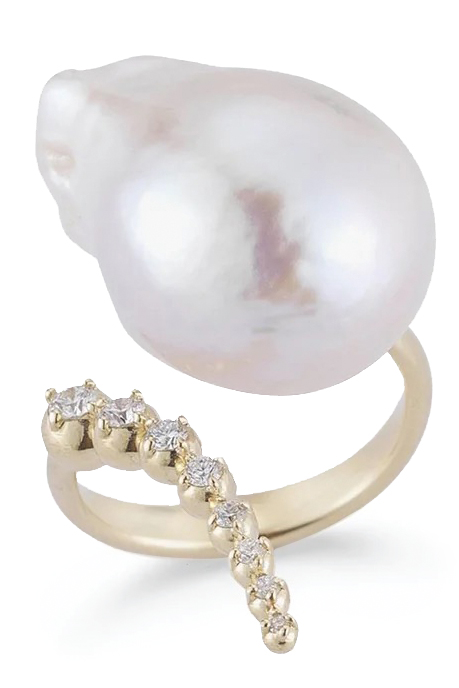 Sea of Beauty Diamond and Baroque White Pearl Ring by Mizuki

18k yellow gold and baroque pearl Dhin Ring by Pacharee

4k Yellow Gold Pearl Cube Ring by Mateo

Gold, diamond, and Akoya pearl Danger Ultimate Ring by Tasaki