Our favorite intimate hotels with sweet wedding packages.
By: Jenna Mahoney
It should go without saying that we are big fans of big day celebrations. But sometimes, an intimate gathering is a more romantic way to tie the knot. Whether it's just the two of you or you're setting a table for 20, these three resorts offer sweet wedding packages that suit your smaller needs.
One & Only Palmilla
Eli Manning, Kevin Jonas and Christina Aguilera are just a few famous faces who have hosted wedding-related events here. The oldest resort in Los Cabos, this beachfront beauty has perfected the art of luxurious service. 
Butlers seem to sense your needs (which means they also know when you want to be left alone), the fitness instructors at the gym rival any big-name trainer in a major city and the food is delectable. Of course, being home to a pampering spa, two tranquil pool areas and one of the region's only swimmable beaches are also why the A-List has been flocking here for generations. While the pro on-site wedding team can handle parties for hundreds of guests, you may want to have a just-the-two-of-you experience. Hosted on the beach or the hotel's adorable white-washed chapel, the wedding for two packages include all the bells and whistles of the usual big day extravaganzas, as well as some spa treats, departing gifts and a day at one of the four 'floating beds.' Set next to a palapa, the suspended swing-like lounger is completely secluded and comes equipped with a private waiter. 
Lake Placid Lodge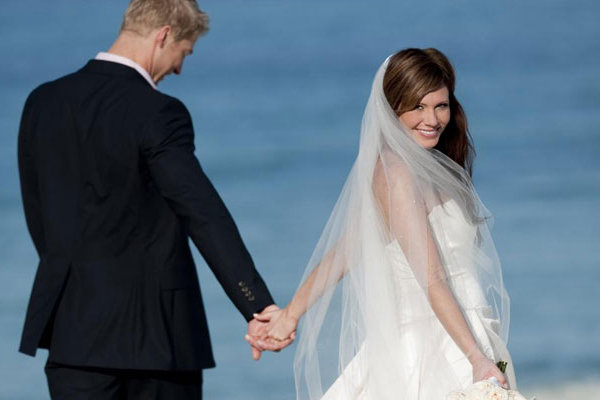 On the banks of tranquil Lake Placid in New York's Adirondack Mountains stands a grand lodge and 17 arts and crafts cabins. Serene, pampering and delightfully easy to get to, Lake Placid Lodge is a perfect all-seasons setting for a wedding or romantic getaway.
The adults-only hideaway offers intimate petite wedding packages of up to 12 guests (larger weddings can also be hosted on the lakefront property). Intimate affairs feature plenty of champagne toasts, specialized dinner menus and loads of private time to enjoy the natural surroundings. Book one of the 17 cabin suites and feel as though you've gone upscale camping — each wooden suite has a cozy interior, fireplace, porch and, of course, exquisite service.
Surrey Hotel 
This storied circa 1928 hotel in New York City's Upper East Side has the welcome feeling of being in a friend's home, albeit a grand one with impeccable service. Art deco architectural details are offset with sumptuous furnishing (think velvet settees in the bar area, giant feather-topped beds and deep  lounger seats on the rooftop terrace) and modern pieces — we love the Philippe Stark ghost chairs scattered about some rooms and the giant Kate Moss photo in the lobby. Since it's a jewel box city hotel, weddings here are by nature intimate. The rooftop terrace can host a maximum of 50 guests, the 17th-floor Penthouse Suite and sprawling Presidential Suite can each accommodate about 20. All of the wedding details are customizable and reflect not only the couple but also the individuality of the property. Don't miss the newly relaunched spa and the hotel's signature Daniel Boulud restaurant.