Here, a spot that's perfect for tying the knot away from home.
By: Drew Limsky

Photo Credit: The Fairmont Kea Lani
The Hawaiian islands, an archipelago of seven set deep in the Pacific Ocean, offer visitors the perfect blend of exotic, orchid-laced settings, interesting East-meets-West cuisine, welcoming people, comfortable hideaways and sophisticated resorts. And the dreamy islands, which are celebrated for incomparable coastal beauty, a laid-back romantic vibe and an appreciation for the peaceable and traditional Hawaiian culture, are the postcard-perfect location for hosting a destination wedding. Add the ease of using American dollars and hassle-free legal requirements and you've got a perennial favorite place to wed away from home.
Kahala Hotel & Resort, Oahu
Opened by Conrad Hilton in 1964, the Kahala is perhaps the island state's most legendary property, with 306 rooms looking out onto Koko Head (a lush parkland and dormant volcano crater) and Diamond Head, the area's most famous peak. Situated in what locals regard as the Beverly Hills of Oahu, this resort entices all guests with surf or stand-up paddle board lessons on the private beach; pampering in one of the ten 550- square-foot spa suites and the opportunity to personally interact with dolphins.
Weddings reflect the setting and can either be traditional with a Hawaiian officiant and a conch-shell blower, or modern and lavish at formal reception sites with sweeping sea views. No matter your preference, couples and their guests enjoy delectable cuisine (Polynesian-style buffets are popular) and the attention of an on-site coordinator (wedding packages start at $3,000 and include site fees and ceremony set-up and some decor; kahalaresort.com).

Photo courtesy of The Kahala Hotel & Resort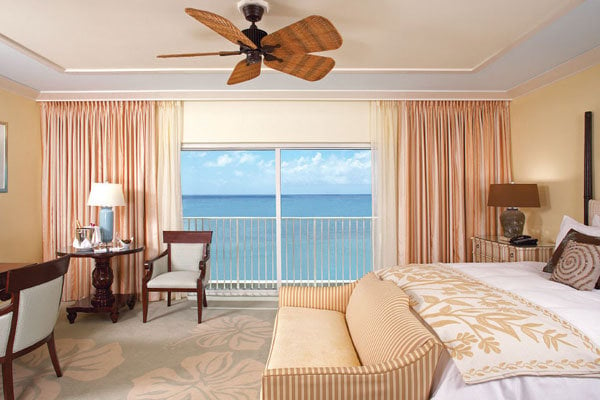 Photo courtesy of The Kahala Hotel & Resort
Fairmont Kea Lani, Maui
Authenticity is the watchword for weddings at this 22-acre Wailea resort, where each of the 430 newly renovated guest rooms and villas faces the ocean. Get married here and you'll get a taste of what it's like to be a true Hawaiian. For the Ka Male 'Ana Hawai'i package, the ceremony is performed by a Kahu (Hawaiian minister) who can trace his lineage back to Queen Ka'ahumanu, the favorite wife of Hawaii's first king, Kamehameha.
Your groom will land dramatically on Polo Beach via outrigger canoe and be escorted to the ceremonial spot by the Kahu as you walk to Ke Kali Nei Au (the local wedding song). The ceremony comes complete with Hawaiian chanting and an exchange of leis — with the event recorded by a local painter on a canvas that will no doubt become a treasured keepsake.
Your wedding guests will surely enjoy the luxury quotient — there's the private golden sands of Polo Beach, the Kea Lani spa and 24-hour fitness center and five dining outposts, including fusion cuisine at Ko and the island's best seafood at Nick's Fishmarket (wedding packages start at $6,200 and include site fees and ceremony set-up, an officiant, a solo musician for the ceremony and a two-tiered wedding cake; fairmont.com).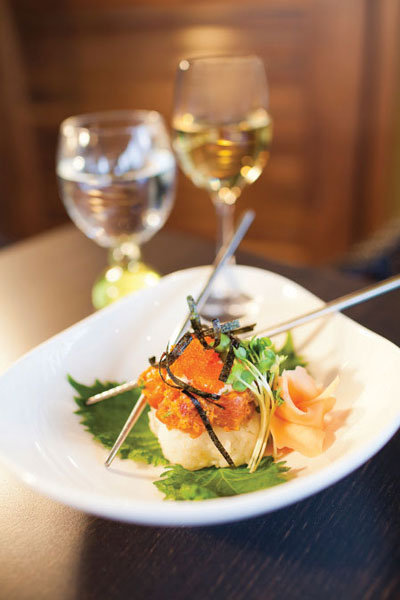 Photo courtesy of The Fairmont Kea Lani
Hapuna Beach Prince Hotel, Big Island
This 350-room architectural stunner on one of the world's most beautiful beaches has sweeping common areas and eateries that consist of vast, open-air tiers affording breathtaking ocean views and Hapuna Beach. Six outdoor ceremony venues include the 8,000-square-foot courtyard, with its orchid trees, poolside (evenings only) and an oceanfront lava bluff at Turtle Point.
Sister property Mauna Kea offers a gorgeous tree-filled garden with oversize stone Buddha sculpture and loads of art-and statue-filled spaces for non-traditional photo ops. In addition to boogie boarding along the famous strand, don't miss the hotel's luau, which is often cited as the best on the Big Island (wedding packages start at $1,500 and include site fees, ceremony set-up and more; princeresortshawaii.com).

Photo courtesy of Mauna Kea Beach Hotel
Legally Wedded
Saying "I do" in Hawaii is a breeze. Most resorts help with the paperwork and some include transportation to the Health Department (that is where marriage licenses are issued) in the wedding package. The couple must both be present to apply. Each must furnish, along with the application, a certified birth certificate or other valid ID, such as a driver's license, and if applicable, an original divorce decree or death certificate, as well as $60 in cash. There is no waiting period and the license is valid for 30 days.