This New Mexico couple swapped vows on the adventure island nation.
-AS SEEN IN BRIDAL GUIDE MAGAZINE-
"I wanted my wedding to be an adventure," says Ashley née Funkhouser Fenton. And an adventure it was — Ashley and Ryan Fenton swapped vows in the charming Oddi church located just outside of Reykjavik, the capital of Iceland, a country the couple had never visited before that memorable moment. They worked with on-site planner Eyrún Aníta at Hotel Rangá in South Iceland to create a storybook wedding in the Nordic land of volcanoes, geysers, hot springs and lava fields.
"Iceland is a magical country. It's like being in a fairy's world, Middle Earth and Mars all at once."
Great Adventure
Ashley and Ryan wanted to explore Iceland with their family and friends. "Our wedding trip was less of a formal weekend of activities and more like a group vacation," says Ashley. The couple shared their personal Iceland itinerary with their 45 guests, and invited them to join for "whatever sounded like a wonderful adventure to them," explains Ashley. They spied waterfalls and dipped in the hot springs. They crossed glaciers and experienced the Golden Circle — Iceland's marquee drive that links a trio of most-famous sites. And they visited the island's black-sand beach. One of the top excursions was snorkeling between tectonic plates at Thingvellier National Park. "We got to explore different parts of Iceland with different couples who were available to meet up with us on different days," Ashley explains.
Goin' to the Chapel
"Honestly, I fell in love with Oddi church," says Ashley of the picture-perfect white church with a red roof where she and Ryan swapped vows. The couple then worked with Hotel Rangá to coordinate everything including the priest. "He performed the Lord's Prayer in Icelandic during the ceremony, which was a cool experience," she recalls. Another uber-local touch was the kransakaka, a traditional tiered wedding cake made of marzipan.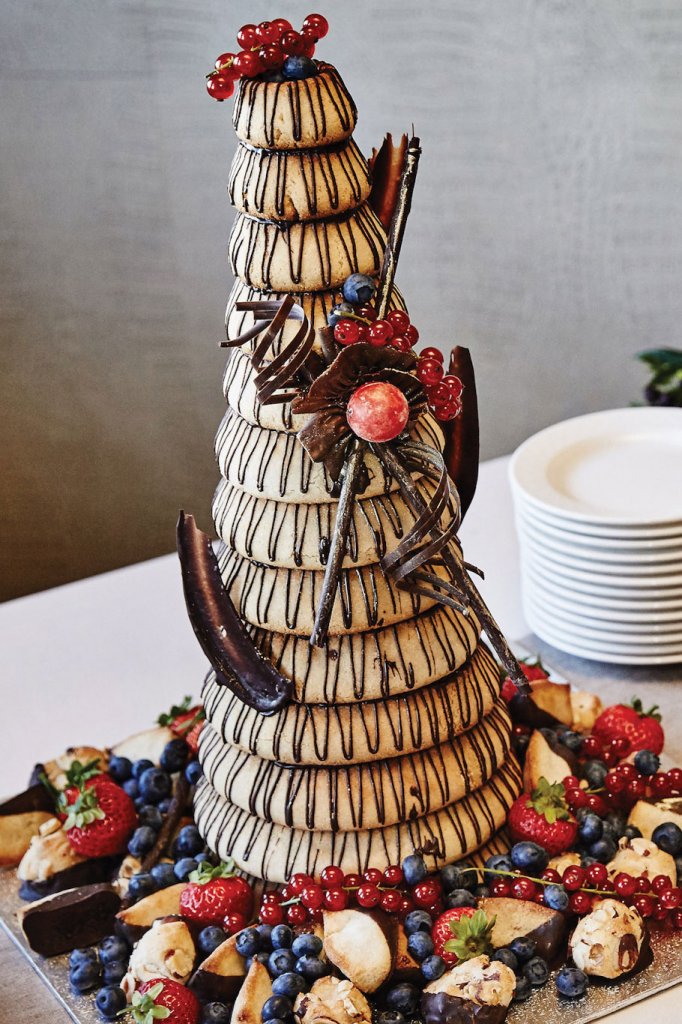 Horsing Around
They come in many colors and have more than 100 local names: The Icelandic — as they are commonly known — is the local breed of horse. Shorter than European and Arabian breeds, the miniatures are adept at traversing rugged terrain. They also have two gaits not found in other horses. There's the tölt, a single foot at a time movement that goes quickly, and the skeid aka the "flying pace." Many visitors take horseback excursions, and Ashley and Ryan stayed on a local horse farm for a few nights. "We got to have breakfast with the owner and talk with him about living in Iceland," says Ashley.
"Iceland is a beautiful country and a wonderful place to visit. It has become extremely popular as a travel destination lately. I hope visitors appreciate the unique and rugged landscape and remain respectful of the land."
Travel Notes
In the South of Iceland and just an hour from Reykjavik, the capital city, the low-slung, 52-room Hotel Rangá, which is situated at the base of a volcano and overlooking East-Rangá River, promises access to some of the best adventures on the island nation, as well as some superlative vantage points for viewing the epic Northern Lights.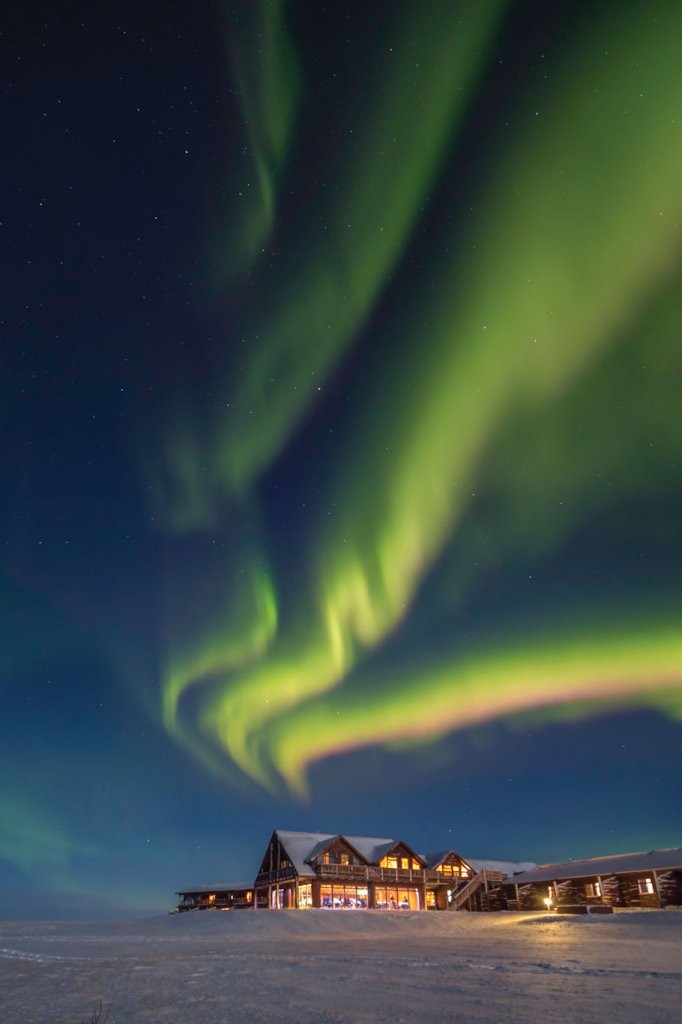 One of the favorite perches from which to gaze at the natural phenomenon is in the outdoor geothermal heated hot tubs; they're tops for stargazing, too. The property is also outfitted with telescopes that are housed in an observatory room with a retractable roof, and guided sessions with expert astronomers are on offer. Cuisine here is a showcase of fresh-culled ingredients presented in modern interpretations of traditional Nordic dishes. Menu favorites include reindeer carpaccio; wild mushroom soup, made from a variety of local picked fungi; and Icelandic cod with lobster sauce, fish roe and sea beans (a marsh-growing algae). Guests can order lunch boxes to fuel their day adventures. Area outings include rafting through a glacial river, exploring lava and/or ice caves, climbing a glacier and loads more (room rates start at about $320 a night and include breakfast).
Legally Wedding
Permission is necessary to get married in Iceland. Couples must complete a marriage notification called hjónavígsluskyrsla that's available online at the National Register's Office. Valid passports, birth certificates, certificate of marital status — this must be issued within eight weeks of the wedding — are to be presented. If applicable, divorce decrees and death certificates are also required. All original documents are required three weeks prior to the ceremony. No translation is needed if paperwork is in English.
Wedding Details
Photographer: Lárus Sigurbsson
Wedding Planner: Eyrún Aníta at Hotel Rangá
Florist: Blómagallerí
Bridal Gown: Essence of Australia
Bridal Headpiece: David's Bridal
Shoes: Blue by Betsey Johnson
Hair: Hárstofan Hellu Salon
Makeup: Sigurbjörg Fríøa
Groom's Attire and Shoes: Stitch & Tie
Catering: Hotel Rangá
Transportation: South Coast Adventure
Travel Advisor: South Coast Adventure