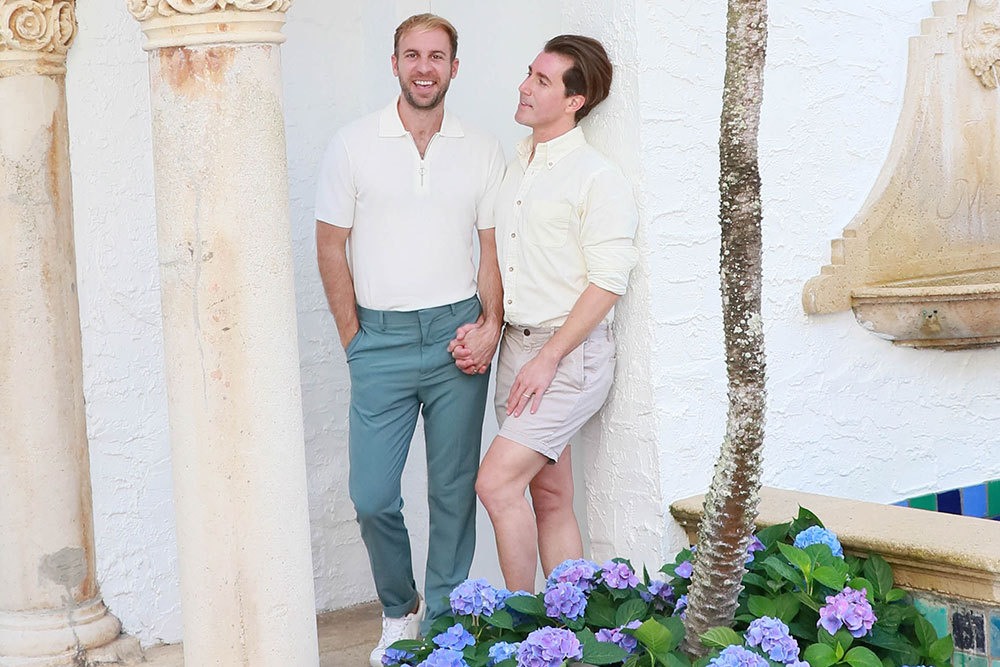 "A destination wedding is usually the easiest way to guarantee a short list of attendees," shares the recently engaged Brian Kelly. He and his fiancé Sean Koski head up Ticket2Events, a luxury event planning company in Palm Beach, FL. The duo, who has produced red carpet events like those seen on Bravo TV, speak from experience, as they've had their fair share of planning picture-perfect weddings, While they continue to travel in search of their own perfect spot to celebrate their own upcoming nuptials, they've shared with us their top picks so far.
Villa Amore Estate, Delray Beach, Florida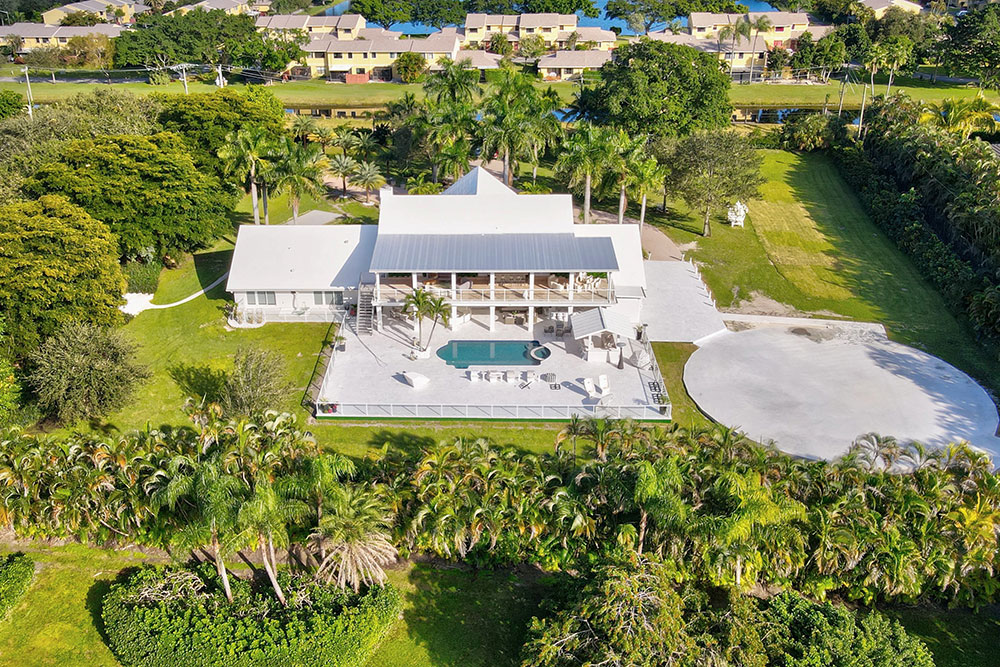 Villa Amore Estate is centrally located in Delray Beach, Florida and includes 6 bedrooms for up to 12 guests to stay overnight. It feels like your home away from home and was the most charming location we visited. The estate's three acres include beautiful spaces like what they call 'the monkey bar,' a playful area on the upper level of the property perfect for a cocktail-hour and guaranteed views of the amazing Florida sunset, a rarity whenever on the sunshine states Atlantic coastline.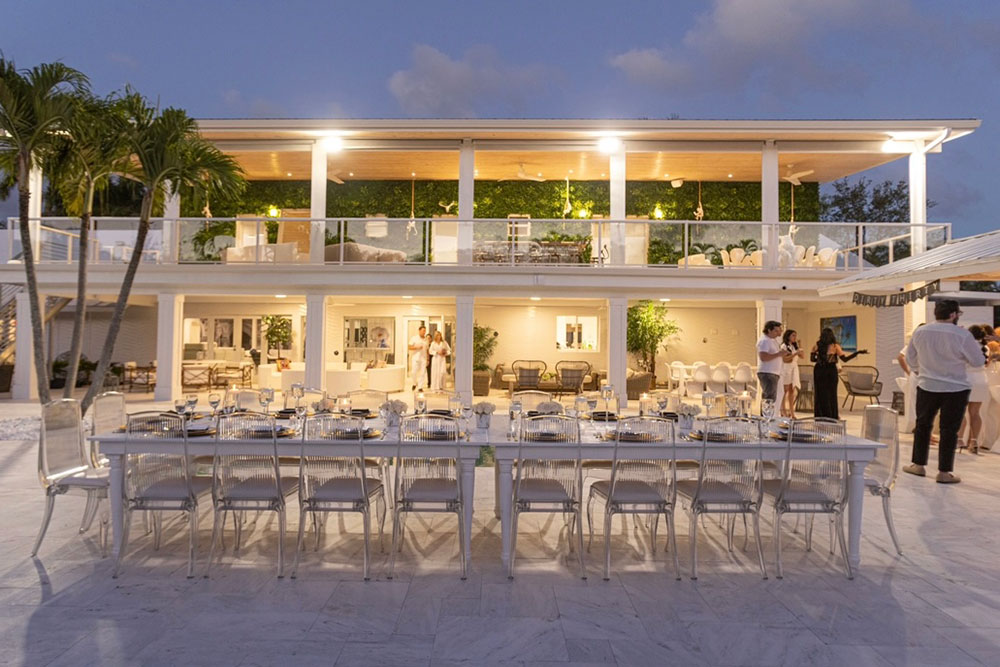 "As if it's your own," boasts Villa Amore Estate, where guests are encouraged to feel free of typical restrictions when envisioning their celebration in a space they do not own. With the privacy you'd expect at your own home and the freedom to enhance the space however you desire too, Villa Amore Estate is a top choice for any destination wedding.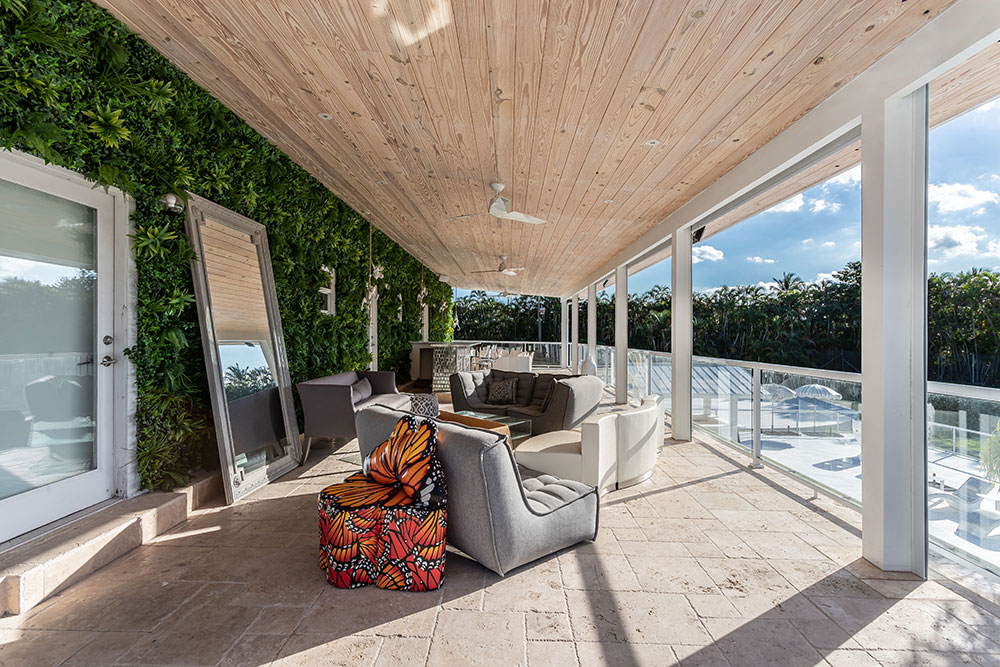 Chateau Elan Winery & Resort, Braselton, Georgia
If European flare with wine-forward food is your desire, Chateau Elan Winery and Resort may be for you! The landmark destination in the rolling foothills of Braselton, Georgia is close enough to the Jackson Airport that guest will eagerly reply 'yes' to join you on your big day. Versailles Restaurant and Bar's glass-top atrium will wow guests, and Bar and the Marc restaurant in the winery will have guests drooling over quintessential vineyard views and begging for more of the unmistakably fresh wine, which is harvested, produced, and bottled within the grounds. There's also a world-class spa and golf course to keep guests within your good graces while you prepare for the big day.
Holiday Inn Resort, Palm Beach, Aruba
Guests may think the Holiday Inn Resort is an unexpected choice for your destination wedding -- up until the moment they arrive to see one of the Island's most desired beaches, featuring powder-white beaches that make up the majority of the location's unaltered splendor. Although other high-end and undeniably more luxurious accommodations are available for guests nearby, there is not nearly a site that's more direct on the beach than the Holiday Inn Resort in Palm Beach, Aruba.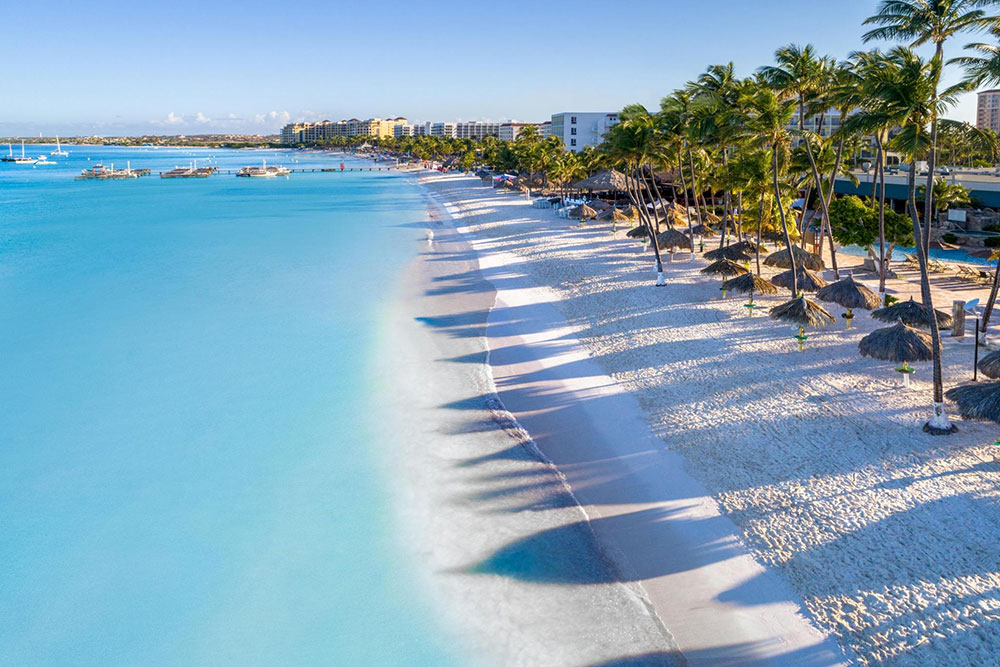 The resort features an exceptional catering menu that's sure to surpass guests expectations too considering the level of affordability when comparing to neighboring properties and island-based destination wedding locations overall. Minimal additions are necessary to a wedding at the Holiday Inn Resort in Palm Beach, Aruba - just make sure to bring your camera to capture the shock on guests faces when they see the shockingly beautiful IHG property.
Hilton Los Cabos, Los Cabos, Baja California Sur, Mexico
After a quick drive from the recently renovated San José del Cabo international airport, guests will find themselves in the unparalleled paradise offered only at the Hilton Los Cabos. Push the party-in-paradise reputation aside: this destination includes a state-of-the-art wellness facility and holistic spa for guests to relax and unwind while awaiting your big day. Unique to this property is beach access. Unlike most places in Cabo, the Hilton Los Cabos offers a swimmable beach with easy access to refreshing water and close proximity to an as equally refreshing tequila drink!
Multiple options and endless combinations and configurations for flow on your big day stand out at this destination to marry on property, toes on the sand or even options to have flooring custom made to put down on the beach for a private reception. The Hilton Los Cabos offers guests their ballroom that connects to a courtyard that allows for the party to play on until 4am. Guests may never leave their room other than to enjoy what you've planned should they choose to stay in any of the Alta Mar Suites that feature a private plunge pool and a slew of amenities including a daily refreshed mini bar and personal concierge/butler during their stay.
The Seagate Hotel & Spa, Delray Beach, FL
For an intimate, oceanfront destination wedding, Ticket2Events suggests heading to Delray Beach, FL. "The Seagate Hotel & Spa is the perfect location for intimate celebrations and destination weddings alike," says Sean Koski. With a maximum capacity of 75-125, depending on which level of the beach club you take, guests get to feel like they're front-row to every part of your big day. The Delray Beach staple also offers a golf club for guests whose numbers exceed that of the beach club or for a rain plan that won't damper the day! The Seagate Hotel & Spa is a boutique experience with luxurious accommodations great for beach seekers or those who may enjoy having the popular downtown area at their dispose.
On September 21, 2021, Brian Kelly asked Sean Koski for his hand in marriage. The duo have been together for 11+ years and share a cream colored French bulldog named Ravioli K. Sean and Brian are event producers and co-founders at Ticket2Events. They are currently traveling the world as they search for the perfect location to honor and celebrate the nuptials while in the presence of their dearest friends and family during winter '22/'23. The journey continues when you watch their social channels @officialbriankelly @seankoskii or @ticket2events