Dreaming of warm sunshine, deep blue waters and a tropical background for your big day? All that — plus wallet-friendly prices — can be found in the vibrant countries of Central America.
By: Sandra Ramani
Just a short flight from many major U.S. cities, you'll also get authentic Latin culture and favors, gorgeous coastlines with postcard-perfect scenery and resorts that can deliver whatever type of ceremony you envision.
Las Catalinas, Costa Rica
This seaside development on Costa Rica's lush Guanacaste peninsula is designed to be a sustainable town, with residences, retail and restaurants. The first hotel in Las Catalinas will open late in 2016, but currently guests can enjoy the welcoming vibe in the apartments, bungalows and villas. Scenic spots for ceremonies include tucked-away green spaces, plazas with fountains and a silver-sand beach that has spectacular sunsets. Receptions can be held on the beach, which fronts the Limonada restaurant, or at the new Beach Club, a three-level spot with an infinity pool that can be converted into a dance floor. On call are event planners and local vendors to give your wedding a special Costa Rican touch. Take part in a flower workshop and make your own arrangements out of tropical blooms like orchids and ginger blossoms or order food trucks serving gallo pinto, the national dish of rice and beans. Mid-reception mini-carnivals are a Tico tradition: Guests don masks and traditional skirts and toast the couple with bubbles and sparklers. Buffet starts at $35 per person; prices include location fee, basic equipment and staff.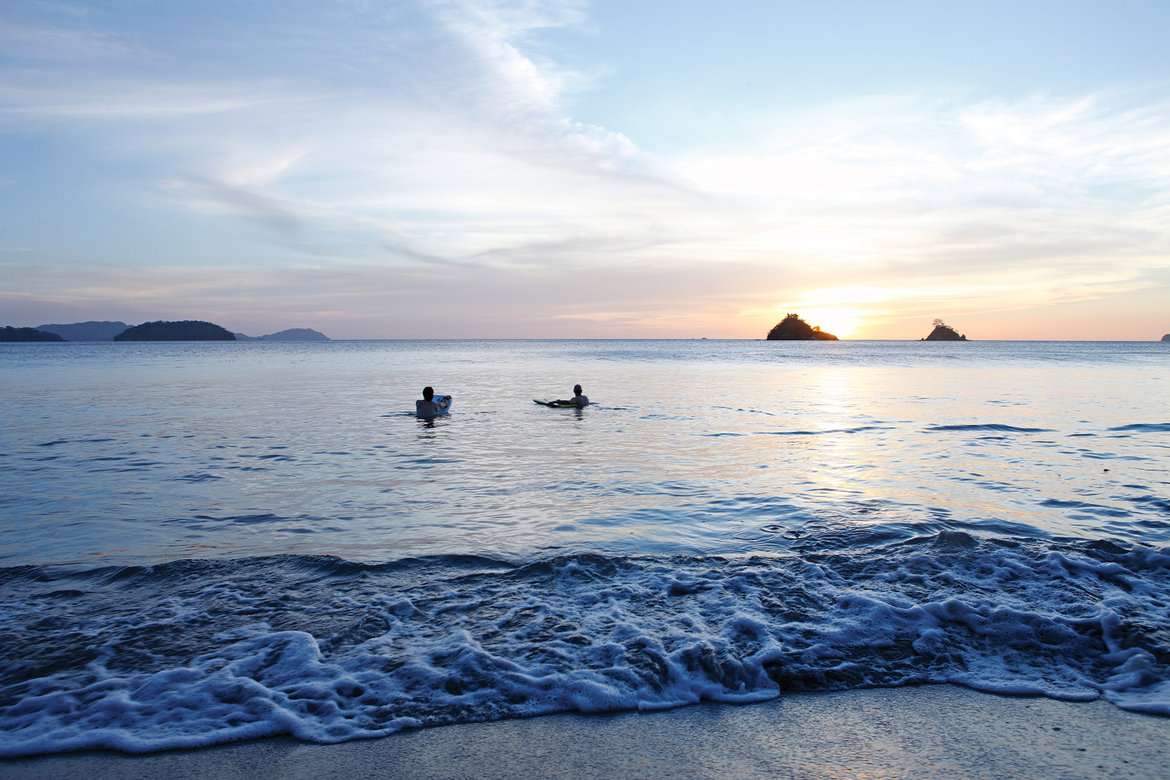 Photos courtesy of Las Catalinas
The Westin Playa Bonita, Panama
On a private cove 20 minutes from downtown Panama City, this 661-room resort sits on a powder-sand beach with sweeping Pacific Ocean views, plus a Clarins spa and over 20 indoor and outdoor event spaces and venues. Hold your ceremony in the gardens or near the beach with views of ships waiting to enter the Panama Canal in the distance. Indoor ceremonies are held in the Arrecife Room or the Seascape Ballroom, both of which boast views of the ocean and rainforest. For the largest celebrations, the garnet and gold-hued Grand Ballroom can host up to 1,500 for cocktails or 900 for a seated meal. This year, another option was added to the mix: the breathtaking, 25,000 square-foot Casa Naga private villa. Inspired by Balinese architecture, this stunning house can host up to 250 in its elegant, high-ceilinged living spaces, terraces with ocean views and the infinity pool deck. Base packages at the Westin Playa Bonita start between $9,000-$15,000 and include linens, basic furnishings, outdoor location fee, photo shoots, a Renewal Suite for the wedding night.

Photos courtesy of the Westin Playa Bonita
Rancho Santana, Nicaragua
This 2,700-acre community on Nicaragua's unspoiled Pacific coast features private apartments and homes and a lovely 17-room inn. Rancho Santana has five simply stunning beaches, each with its own unique character: some are great for surfing, some for long, quiet walks or sea turtle spotting, others for sunsets. Prime ceremony spots include the green lawn overlooking Playa Santana beach near the main clubhouse or close to a dramatic lava rock shelf at Playa Rosada. The lawn at Casa Los Perros, backed by the cliffs and ocean, is another favorite. Surprise your guests by making a memorable post-vows exit on horseback, and liven up the party with mariachi appearances, ballet folklórico (Mexican folk dancing) performances and a Nicaraguan beach feast. Then top the whole night off with a spectacular fireworks display. A maximum of 100 guests can be accommodated, and buyouts of the inn are available. Venue rates can range from $400-$1,200 depending on the time of year; fees include furnishings, linens, flatware/glassware and lighting.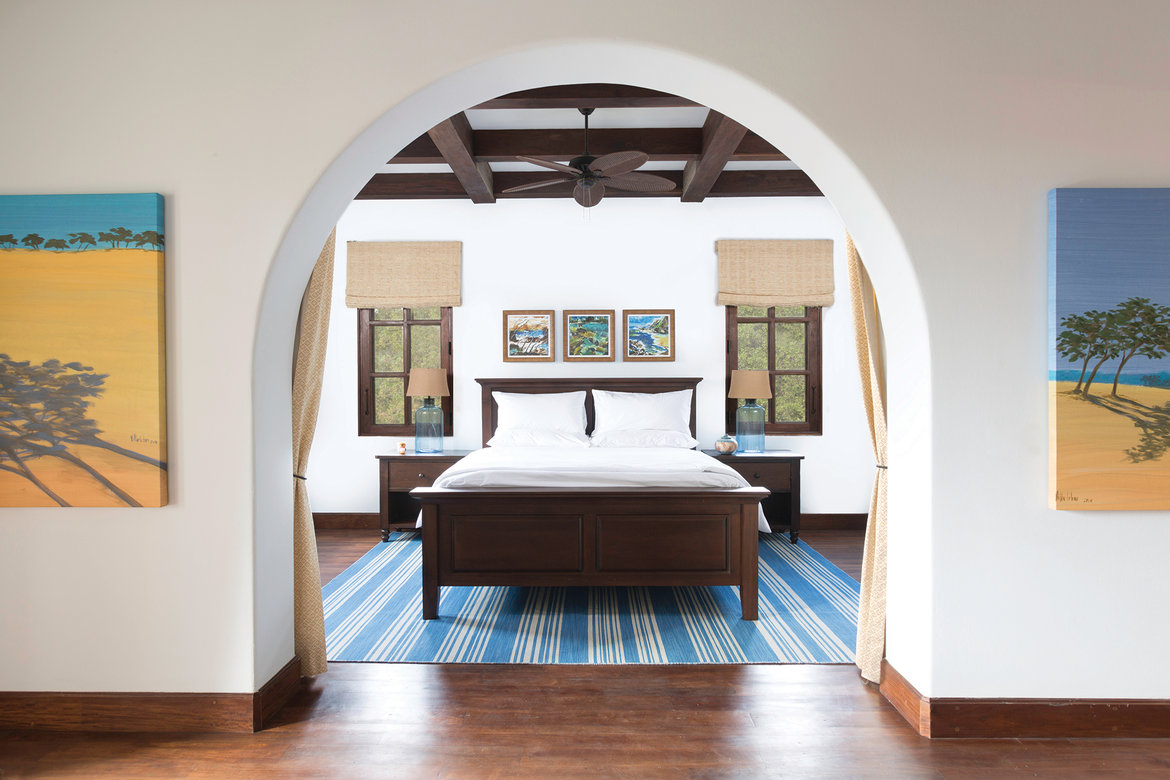 Photos courtesy of Rancho Santana
Legally Wedded
In Costa Rica, your certified birth certificate and other personal information must be authenticated at a consulate or embassy, and Las Catalinas has a list of approved lawyers who can assist couples. The same applies in Panama, and couples must present their documents to the Marriage Courts a few days before the ceremony to obtain a marriage license. In Nicaragua, it's best to have a civil ceremony at home before holding your wedding on site.