Merging serene, turquoise Caribbean views with energetic city vibes, Cancun is the perfect locale for every guest on your list. And with Seadust's charming, family-friendly atmosphere and activities for all ages, your special event will appeal to young and old alike.
- SPONSORED FEATURE -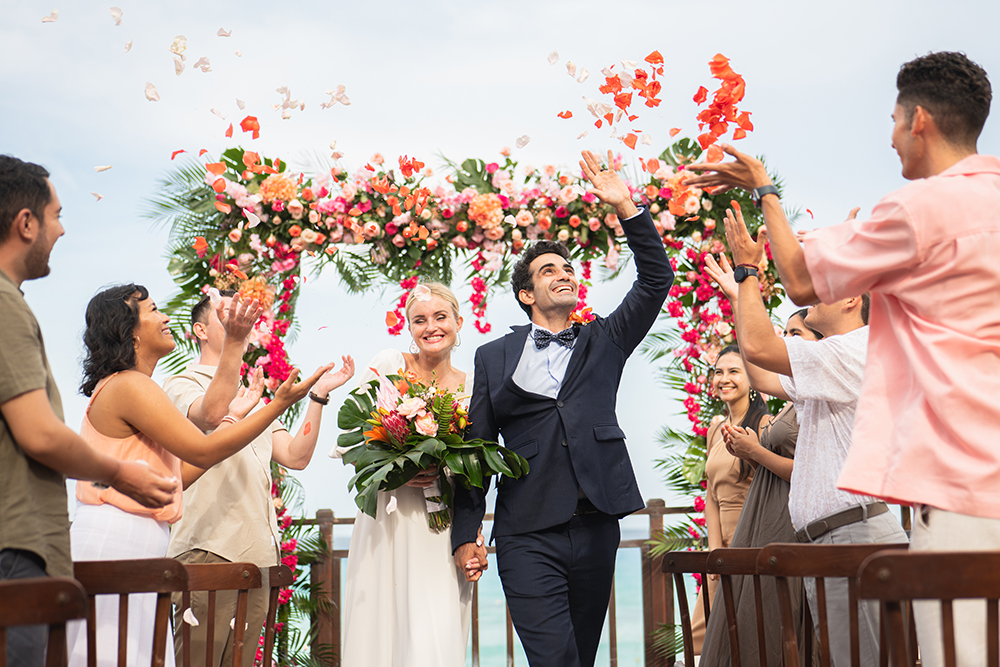 Every bride- and groom-to-be envisions their own version of the perfect wedding. At Seadust Cancun All-Inclusive Resort, couples may enjoy a variety of distinctly different possibilities — from intimate oceanfront ceremonies to full-scale celebrations — all with gorgeous, tropical backdrops, impeccable service and luxury amenities.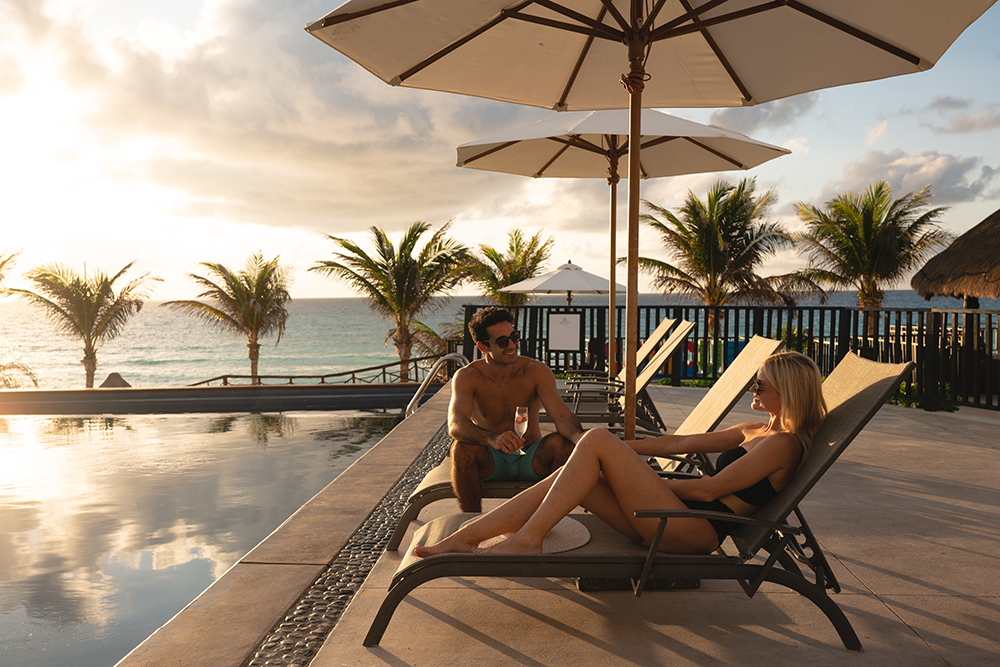 You'll fall head over heels with stylishly appointed suites, conveniently parceled with one section dedicated to adults and the other for all ages. And near-panoramic views of the crystal-clear Nichupte' Lagoon ensures the happy couple and their guests will never be at a loss for absolutely stunning views. Add spectacular restaurants, sparkling pools and the charming Treasure Island water park, and you have a dream destination wedding for all to enjoy.
They also offer top-tier professional wedding planners, who handle every detail of your special event — from food to flowers and everything in between. You won't have to lift a finger... unless you want to. The call is yours to make.
And if that isn't enough to help you decide, Seadust Cancun offers a special Big Day Preview that will. For just $600, you and a guest can spend two nights experiencing everything from tastings to exclusive tours. And when you confirm your wedding, you'll receive that $600 as a credit toward your event. Discover the dream wedding you deserve at Seadust Cancun All-Inclusive Family Resort.
To learn more, visit seadustcancun.com/en/weddings