Vermont's open embrace of love is season less: Its tranquil landscapes are soothing in spring and summer, its brilliant mosaic of foliage captivates the eye in autumn, and its cozy replaces and covered bridges warm the soul in winter.
By: Donna Heiderstadt
-AS SEEN IN BRIDAL GUIDE MAGAZINE-

Photo courtesy of Woodstock Inn & Resort
Not only does Vermont guarantee a gorgeous backdrop for your wedding, but the Green Mountain State was also among the first to legalize same-sex marriage — back in 2009. 
Perhaps this grand 250-year-old inn-turned-resort will speak to you — as it did to First Lady Mary Todd Lincoln, who stayed here in 1864. Located in Manchester village, positioned directly in front of Mt. Equinox, the 195-room property is known for its striking white columns and a 14-acre site called Equinox Pond.
It's home to the Pond Pavilion, a venue that's a favorite summer ceremony site and can accommodate up to 120 people for a reception.
The historic retreat's light-filled and refined indoor venues include the Colonnade Ballroom (for up to 180 guests) and the larger Rock-well Ballroom (up to 200 guests), which features an adjacent patio perfect for cocktail hour in warmer weather. Menus are customizable and highlight local ingredients (weddings start at $3,500 for facility fees. Food minimums start at $100 per person and the bar minimum is $63 per person).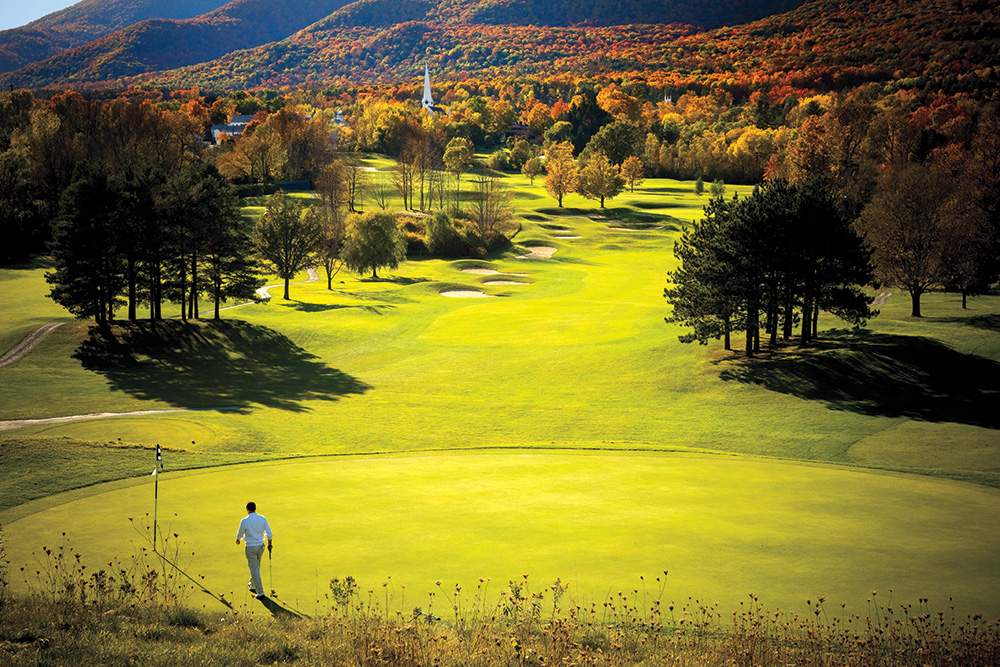 Photos courtesy of The Equinox Golf Resort & Spa 
This 142-room inn, located in the hamlet of Woodstock and surrounded by photogenic gardens, recently completed a floor-to-ceiling renovation and features a stunning lobby fireplace.
The Inn welcomes couples with genuine hospitality and can accommodate celebrations from just-the-two-of-you elopements, to receptions for up to 300. From late spring through early fall, the Front Garden and South Lawn are sun-dappled and manicured; the more rustic lawn at nearby Kelly Way Gardens overlooks the resort's vegetable garden and a red barn. The Rockefeller family preserved neighboring Billings Farm & Museum, where ceremonies in pastures and tent or barn receptions are possible.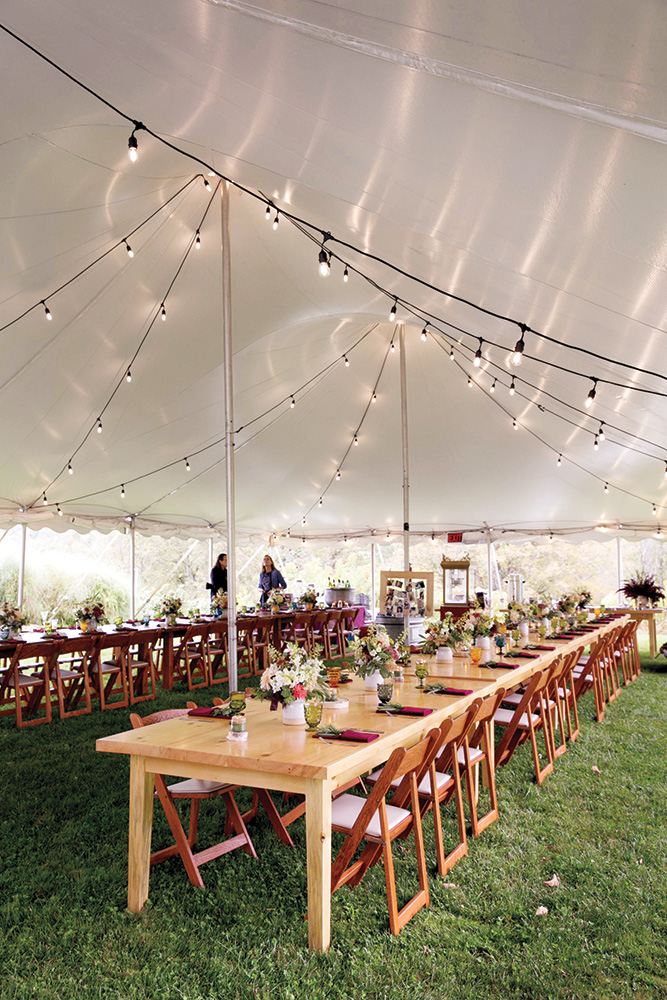 Indoor options include the elegant Rockefeller Room, the larger Woodstock Ballroom or the Garden Terrace (weddings start at $1,500 for venue rentals. Food minimums start at $95 per person and the bar minimum is $49 per person).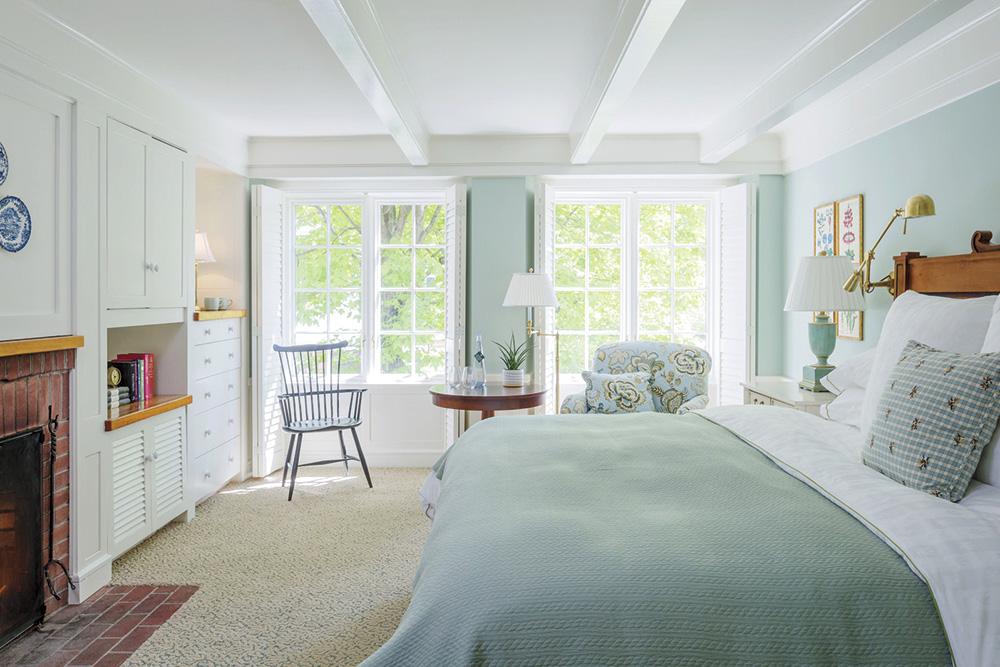 Photos courtesy of Woodstock Inn & Resort
Host a pure country wedding weekend at this 38-acre country estate outside Stowe. The 23-room property features a weathered grey barn and red horse stables — perfect for wedding portraits with personality — as well as a ceremony arbor framed by a tree-fringed pond.
After you make it legal, your guests can mingle during a cocktail hour on the Lower Wedding Lawn and then dine and dance during a tented reception for up to 220 guests in the Upper Wedding Meadow. Edson Hill accommodates up to 46 guests on site and its venues channel elegance, whimsy — and everything in between (wedding packages start at $15,000 for exclusive property use, plus a $3,500 wedding- day coordination fee. Food and beverage minimum is $275 per person).
Legally Wedded: Any two people 18 or older can get married in Vermont and licenses ($60 and valid for 60 days) can be obtained from any town clerk in the state by providing your names, addresses, dates, and places of birth (and birth certificates as proof), as well as both of your parents' names (including mothers' maiden names) and places of birth. If widowed or divorced, you'll need to provide documented proof. Vermont also allows almost anyone to become a temporary officiant for a $100 fee.