Virginia truly is for lovers — this couple swapped vows in the pastoral and romantic hills of the state's historic Monticello wine country.
By: Jenna Mahoney
-AS SEEN IN BRIDAL GUIDE MAGAZINE-
For every couple, there's a checklist for what makes a wedding exclusively and distinctly theirs. For Ronita and Ryan, who swapped vows on a mountain-view lawn at the stunning Pippin Hill Farm & Vineyards, those must-haves were superior food and wine served alongside a stunning landscape. "A venue that offered the backdrop, elevated cuisine and wine was a home run for us," says Ronita. The couple worked with Samantha Crew of Simply Chic Events to craft a wedding weekend brimming with sunshine, flowers and stellar cuisine.
Travel Notes
Some of event planner Samantha Crew's favorite area attractions celebrate the gorgeous surroundings, especially the Blue Ridge Parkway, America's longest linear park that links the Great Smoky Mountain Park to Shenandoah National Park. For a romantic excursion, go on a sunrise walk at Humpback Roads. The moderate loop showcases views of the Shenandoah and Rockfish Valleys. One of the most photogenic spots at Pippin Hill, the Hydrangea Walkway, is a welcoming entry for all guests. It is stunning, especially in summer when the flowers bloom. Another pretty spot is The Blue Ridge View.
It's remarkable, really, how Virginia's Charlottesville is at once both a popular destination and one that blissfully remains under the radar in some aspects. The Monticello Wine Trail, a collection of more than 30 wineries all just a short distance from the city, is something of an only-in-the-know type of destination even though it holds the crown of the birthplace of American wine traditions — wine has been cultivated and casked in Virginia since the Colonial days. And it is Thomas Jefferson who is credited for serving as one of the tradition's greatest patrons. He began production of his own wine in 1807. Jefferson's home, Monticello, is a marquee site, as is the University of Virginia campus, which the great American thinker also architected. Considered one of the nation's most notable residences, the hilltop Monticello recently experienced a multi-year renovation. The project also included the restoration of the property's 5,000-acre agricultural operation, and the expansion of a slavery tour with a look at the personal and abolitionist history of Sally Hemings.
Fantastic Fare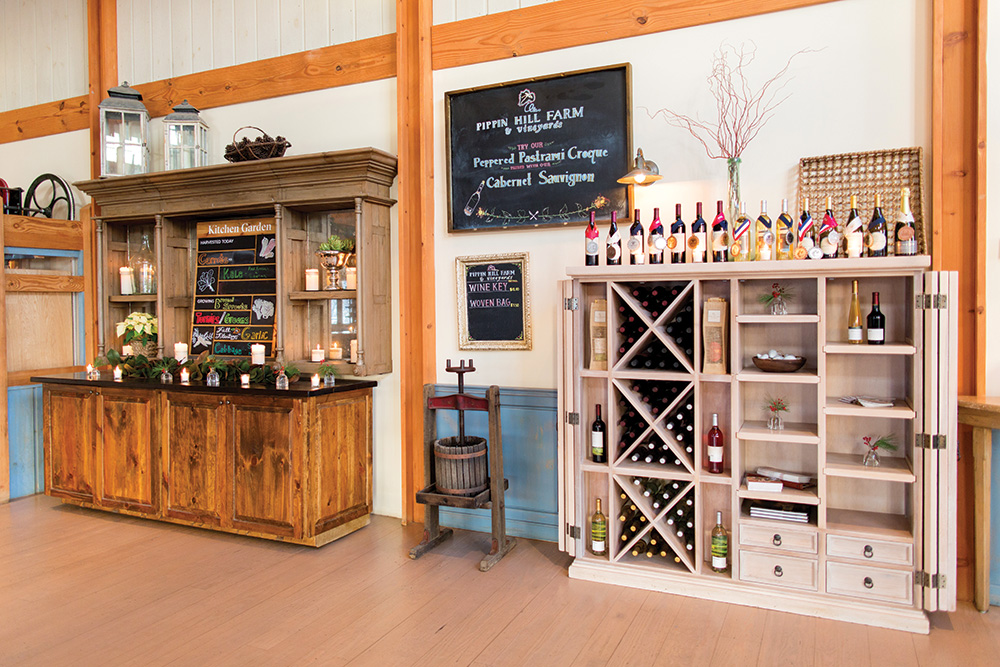 Bucolic and serene, the rolling foothills near Charlottesville are studded with wineries, historic manor homes and old-growth trees. The earth here is as photogenic as it is fertile and the fruits of this land are rich. And with a buzzy wine scene — Chardonnay, Cabernet Franc and Viognier are among the most common varietials — comes equally excellent food. Farm-fresh and of-the-season are marquees of every menu. The Vintner's Table experience at Pippin Farm — a tasting menu of three or four courses with pairings — showcases the hallmarks of the region — excellent views, wine and cuisine — exclusively for intimate groups (menus start at $95 per person. Reservations required).
Where to Stay
Boutique wineries are complemented by boutique accommodations. Here, hotels are intimate and cozy and extend that famous Southern Hospitality. Some of Samantha's favorite local hotels include Oakhurst Inn — a hideaway of just 25 guest rooms, a handful of library spaces and a saltwater pool (room rates start at $150 a night) — and the neighboring Draftsman Hotel, an homage to some of the country's greatest literal and ideological architects —James Madison, James Monroe and Thomas Jefferson (room rates start at $130 a night).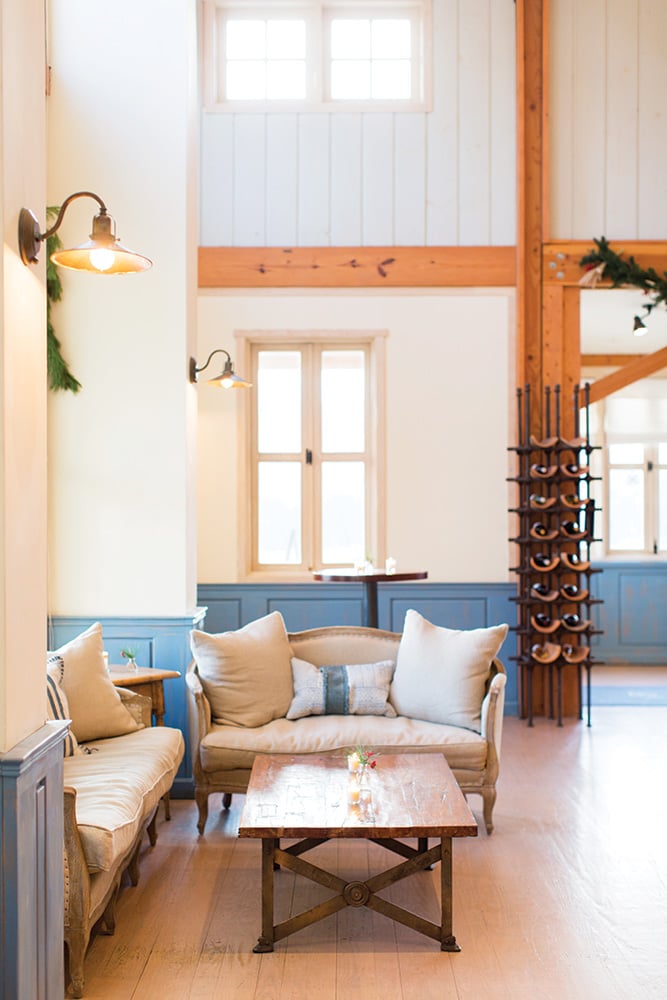 Legally Wedded
Virginia requires marriage licenses; blood tests, however, are not necessary. The couple must furnish under oath proof of age (driver's license or passport), and if applicable, a divorce decree or death certificate. Fees vary, yet none may exceed $50. There is no waiting period; a marriage license is valid for 60 days.