Beer lovers throughout the land can rejoice at the idea of living hoppily ever after. Craft breweries are opening their rustic storehouses for couples looking to share their love of brewski and celebrate their nuptials in an enjoyable way.
By: Shea Peters
-AS SEEN IN BRIDAL GUIDE MAGAZINE-
Whether deciding to exchange vows in your favorite brewery or incorporating a local brew into your rehearsal dinner or reception, here's where you can share your brew love.

Photo Credit: Shannon Rurup Photography
Mission Brewery San Diego
San Diego's Gaslamp District guarantees a fun-filled, city-meets-sea adventure for you and your guests. The Hard Rock Hotel San Diego provides a vintage-glam setting for a hip yet sophisticated ceremony. Favorite vow-swapping spots include on-site locations Watchtower, with floor-to-ceiling windows and a sprawling rooftop terrace and the rock-memorabilia-filled Abbey Road, a more intimate space.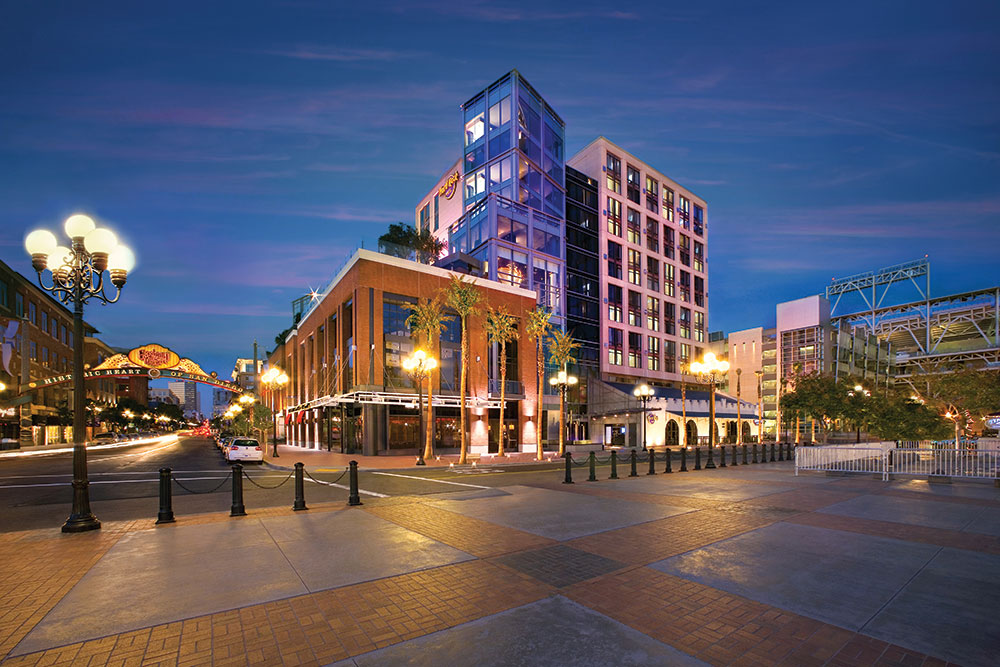 Photo courtesy of Hard Rock Hotel
Established in 1913 and close to the Hard Rock is the dog-friendly Mission Brewery, an urban oasis for couples who want to weave the city's laid-back lifestyle into their celebration. Treat guests to Mission hard root beer on tap paired with your reception cake. Couples can customize 64-oz growlers for the bridal party, filled with seasonal brew flavors to reflect the celebrated time of year, such as springy grapefruit, summery mango, a spicy amber for fall or the holiday ale. A popular spot for rehearsal dinners, many couples hire local food trucks to serve only-in-San Diego eats (wedding packages at Hard Rock San Diego start at $95 per person and include plated dinners and a champagne toast).
Brewery Ommegang, New York
Sitting pretty on Otsego Lake in the New York Finger Lakes hamlet of Cooperstown is the historic Otesaga Resort Hotel. The picturesque, family-owned property, which encompasses a golf course, multiple pools and 132 guest rooms, can host up to 200 wedding guests for lakeside ceremonies.

Photo courtesy of The Otesaga Resort Hotel
Less than 200 miles north of NYC, Cooperstown is best known as the home of the Major League Baseball Hall of Fame. Otesaga Resort ceremonies can feature tastings and food pairings with Ommegang beer, along with others on the popular Beverage Trail, such as Cooperstown Distillery and Fly Creek Cider Mill. They can arrange for growlers for your guests filled with your fave Ommegang brew, while The Cooperstown Bat Company makes commemorative favors, including engraved mini-bats. Or hop to Brewery Ommegang, a short drive from the resort. Often ranked as one of the top five craft breweries in the U.S, the lively spot can host rehearsal dinners and private tasting tours (ceremonies at Otesaga start at $495 and include some set up and rentals. Wedding packages start at $140 per person and include hors d'oeuvres and a three-course dinner).

Photo Credit: Mike Falco/Brewery Omeggang
Devils Backbone, Virginia
In Virginia's Blue Ridge area in the Appalachians sits Devils Backbone Brewery at a portion of the range that is often used as a rest stop for hikers along the ridge. Appearing as the spine of a gigantic prehistoric animal, Devils Backbone (the trail for which the brewery takes its name) is on many an experienced hiker's bucket list. DBB seamlessly blends into the magical emerald landscape and is an epic venue for an ethereal-styled wedding.

Photo courtesy of Devils Backbone Brewery 
While the on-site vibe can transport guests to a fantastical land, the brewery remains true to its roots of beer and BBQ. Known regionally as the go-to for Virginia smoked meats, the outpost showcases 12-hour smoked bratwurst and baby back ribs "mopped" with a specially selected DBB brew. Mix up a unique, mountain-inspired cocktail with your wedding-day bartender in customized glasses for guests that want a break from beer. Hosting up to 200 people, the brewery grounds also house accommodations for guests 21 and older. The Three Ridges Haven is the quintessential mountain lodge, with five bedrooms and multiple bathrooms. The slightly smaller Three Ridges Retreat accommodates 10 (wedding packages start at $7,500 for up to 100 guests and include site fees, planning assistance and a buffet meal).

Photo courtesy of Devils Backbone Brewery 
Legally Wedded: Marriage licenses are required in California, New York and Virginia; blood tests are not. And in all three, couples are required to apply in person with proof of age and single marital status. Fees in each vary according to county. The state of New York has a waiting period of 24 hours.