I'm sorry I haven't written or updated in a few months; life most definitely got in the way. But in the few months leading up the big day, my road to weight loss continued and was a success. I am proud to say that on my wedding day, I weighed 155 pounds, was the healthiest I've been in my whole life, felt toned and fit, and looked exactly the way I wanted to look on one of the happiest days of my life.
Catch up on my blog from the beginning ►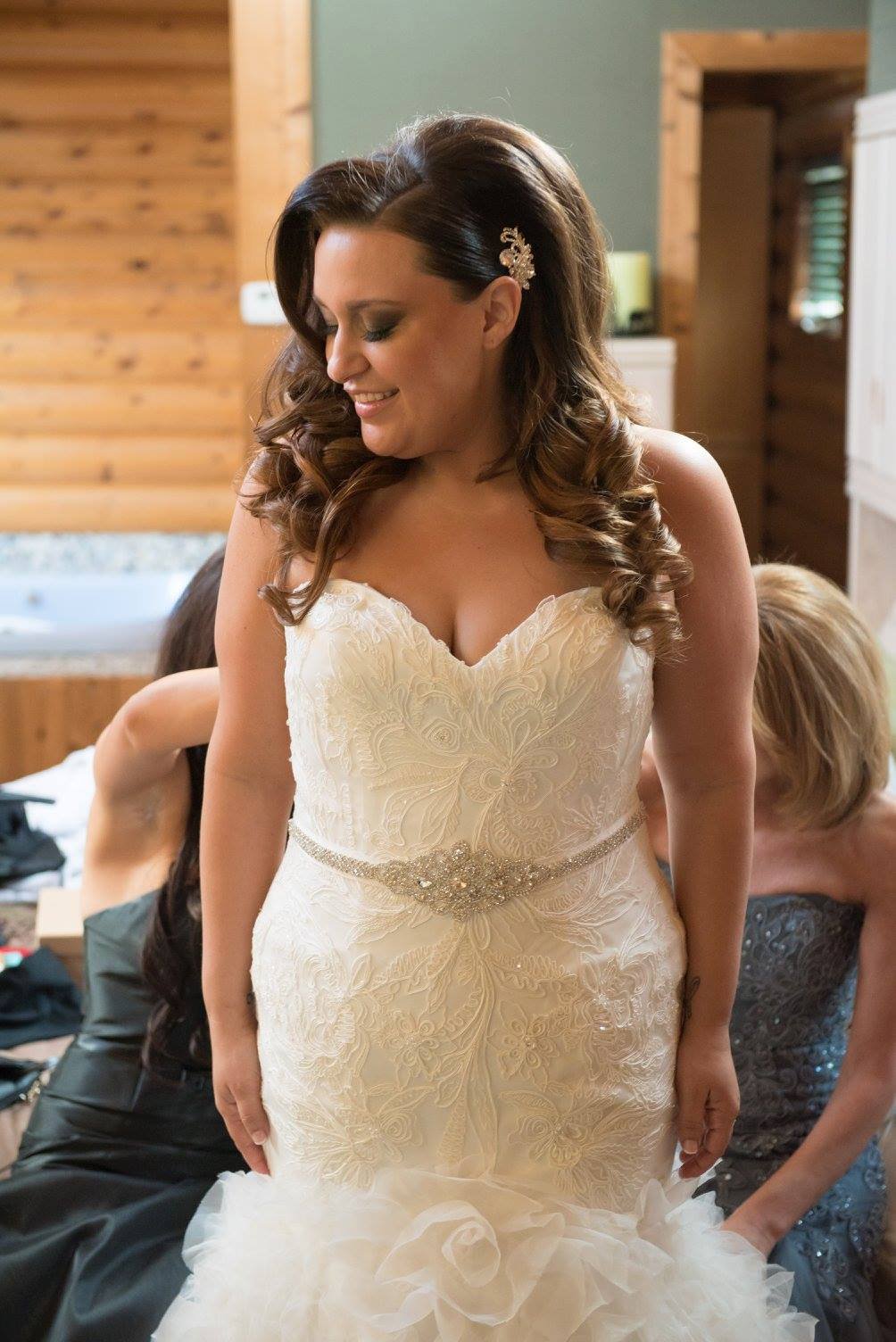 Aside from my struggle to lose weight, I went through some other hardships these past few months. Just two weeks before the wedding, my Uncle Larry (Bonne's husband) had a stroke and ended up passing away the day before my wedding. It was probably one of the hardest times I've ever had to deal with, as my uncle and I were very close and he was going to play an important part in my wedding ceremony. I know he was so proud of me and of all of my accomplishments. Luckily, I had the most amazing support system behind me — my bridesmaids, family, and friends — who took on responsibilities for the wedding that my family and I couldn't do, such as ordering food for the morning of, running last minute errands, and just being there for us throughout this terrible time. I was so afraid my wedding wasn't going to be happy anymore or that my family wouldn't want to be there because of this tragedy, but my wedding day was still so happy, and I know that's exactly how he would have wanted it to be for me.
Since my last post back in July, where I gave you the details of my amazing dual bachelorette parties, I've continued my workouts with my trainer and aunt, Bonne Marcus, dedicated myself to my routines at the gym five days a week, and continued to eat right (for the most part). The last few months leading up the wedding, I was lucky enough to train with Bonne two to three times a week to really kick it up a notch. In those months, we really focused on the areas that would be showing in my dress: my arms, shoulders and butt. I spent more time strength training, which really helped push my weight loss to the next level and make it show.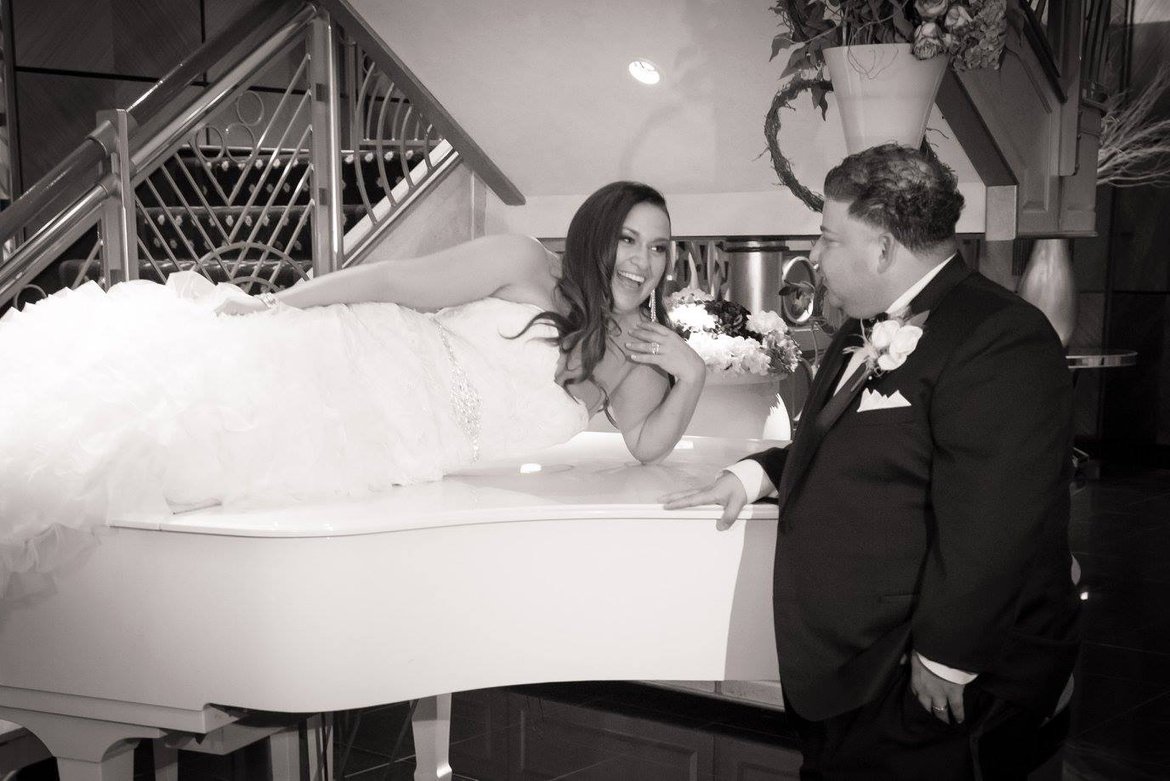 When it was finally time to pick up my dress and get it altered, I was so thrilled because it literally fell off when it was zipped up, and some major alterations were needed! I think the moment I put the dress on was when I finally realized I had truly changed my whole life for the best, and I did it! I continued to work out up until the week of the wedding and have no plans of stopping. I lost a few more pounds after my first and second alteration, so I actually had to pick up my dress the day before the wedding after being taken in for the third time.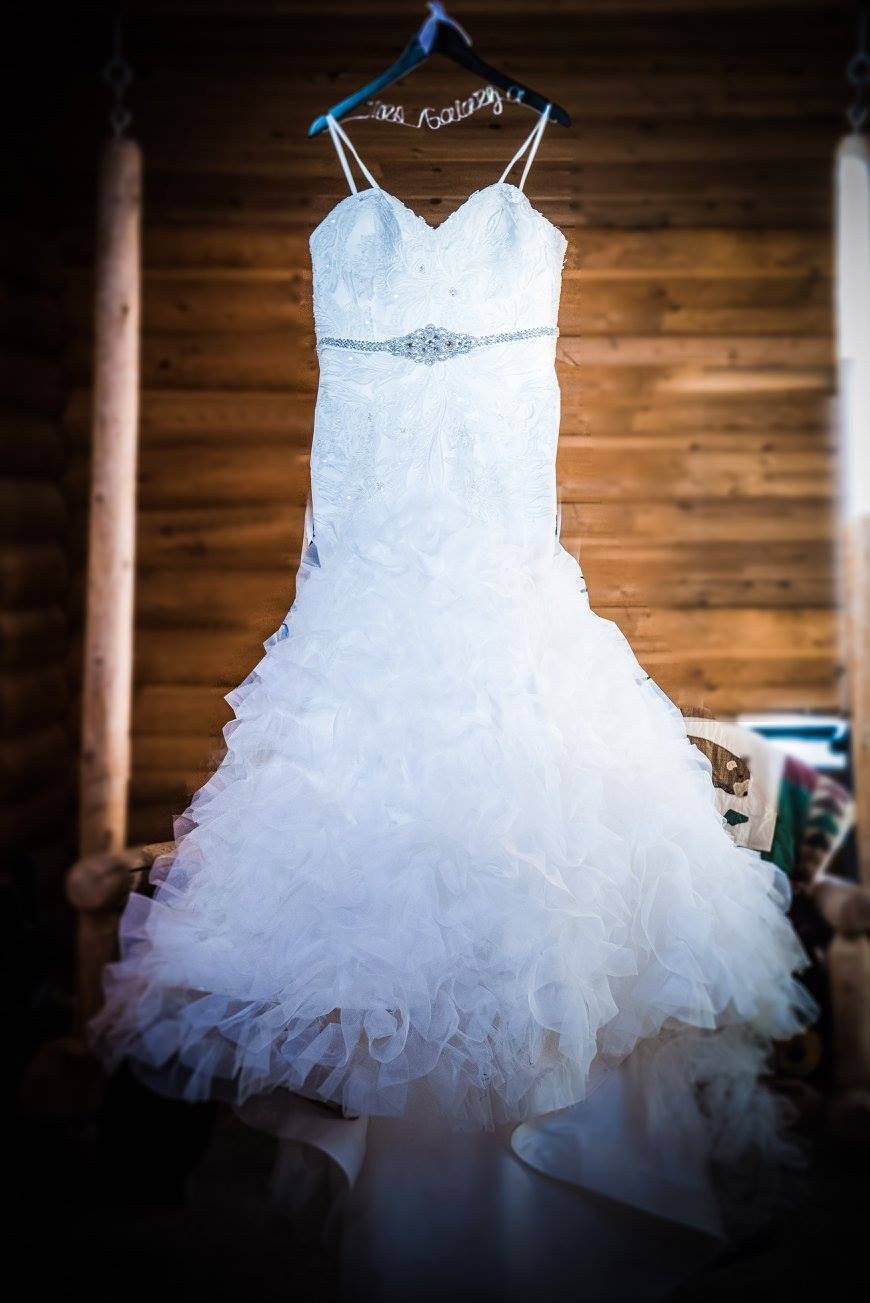 We had our rehearsal dinner the Thursday night before the wedding at a cute Italian restaurant in Long Island, where we were able to properly thank our families and our bridal party for all of their love and support throughout our engagement. For gifts, I gave each of my girls a black satin robe to wear the morning of the wedding as we got ready, a lacquered black and white jewelry box from C Wonder with her first initial on it, and a bracelet to wear with her dress. In addition to those gifts, I got my maid and matron of honor something else special to thank them for their hard work with my bridal shower and bachelorette parties. I gave my sister (my matron of honor) a pair of sunglasses and a picnic basket she wanted, and I gave my maid of honor, Heather, a Kate Spade watch. Aside from being able to thank those we love and appreciate, I wore my first open back dress ever, which was a huge accomplishment for me! I wore a lace dress from Express with the back cut out and, for the first time, did not feel fat. I was so happy I could wear it and feel good in it and not feel like "that girl" wearing something that she can't pull off.
The Wedding Day
Although I woke up with a sad and heavy heart the morning of my wedding with my uncle's passing, I was more than thrilled to be marrying my best friend. The night before, all of my bridesmaids came over for dessert and champagne for my last night of singlehood. I also said my last goodbye to my fiancé before he became my husband and gave him his gifts to open the next morning. I gave him a book of a boudoir shoot I did for him (which was super hot!), a Jimmy Choo cologne he wanted, a watch, and a pair of Jordan 1s, which I designed on Nike ID in black and white with our wedding date inscribed on them, for him to wear to the reception.
I slept at my mother's house, and the girls all came over in the morning after having their hair done. My best friend and bridesmaid, Gina, is also my very-talented hairdresser, so she did my hair, which featured curls pulled to one side with a dramatic part and a beautiful hair pin my aunt gave me. I also had two makeup artists over, so all of the girls got their makeup done together, and we had tons of champagne, bagels, and sandwiches. My hair and makeup were perfect, and getting ready with my mother, sister, and best friend was one of the most special parts of the whole day. I also got to open my gift from my husband: a pair of my very first Christian Louboutins!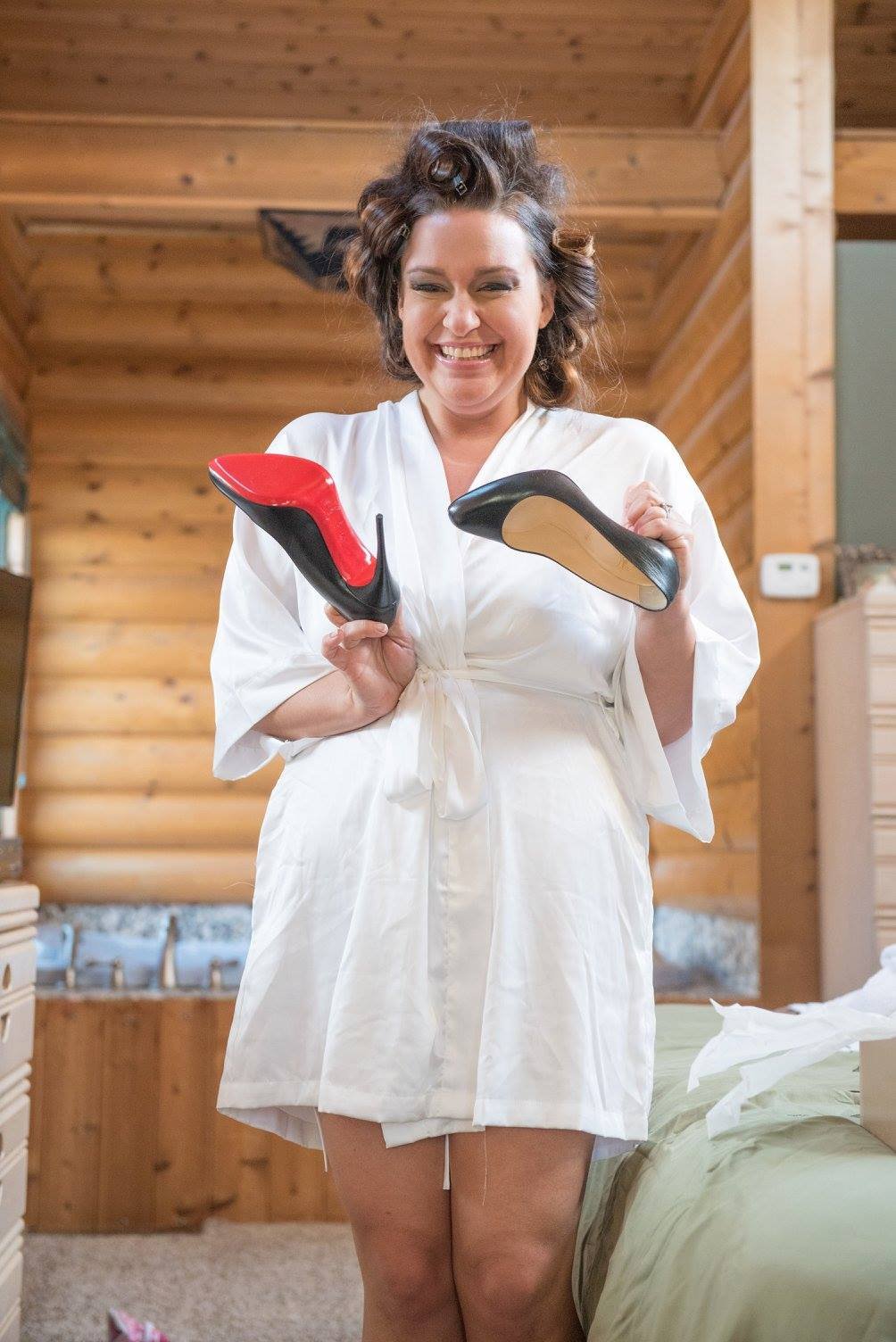 I'll never forget the feeling of walking down the stairs to show myself off to my bridesmaids and father for the first time. You really do feel like a princess, and every girl deserves that.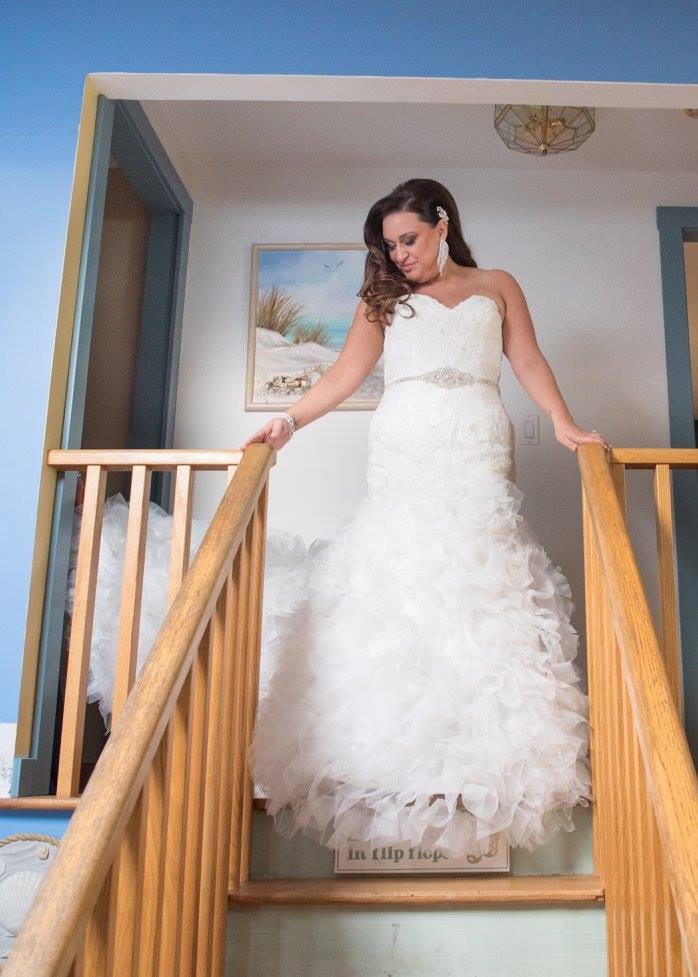 At 2 o'clock, after we'd finished getting ready and taking some photos, the limo picked us up and we were off to the chapel (which was actually just the catering hall, since our ceremony was there, too)!
My wedding was the fairy tale I always dreamed it would be. I've never felt more beautiful in my whole life, and I never thought it was possible to feel the love and the happiness I did on that day. My flowers came out amazing, as did our reception hall, where we had personalized details throughout. We had thank you notes on each table, signature drinks, customized signs, an amazing wedding cake, a photo booth, a sushi chef at the cocktail hour, and a cigar roller. Our favorite surprise of the night for our guests: the Gorilla Cheese Truck from Manhattan came and served grilled cheese and hash browns to our guests as they were leaving. We also had a surprise waiting for everyone who used the valet service — a car air freshener that said, "Please drive safely" on one side, and "Thank you for sharing in our wedding day, Jennifer and Rene" on the other. Everyone loved them and said it was such a surprise when they got in their car and smelled them! It was, by far, the most perfect day of my life.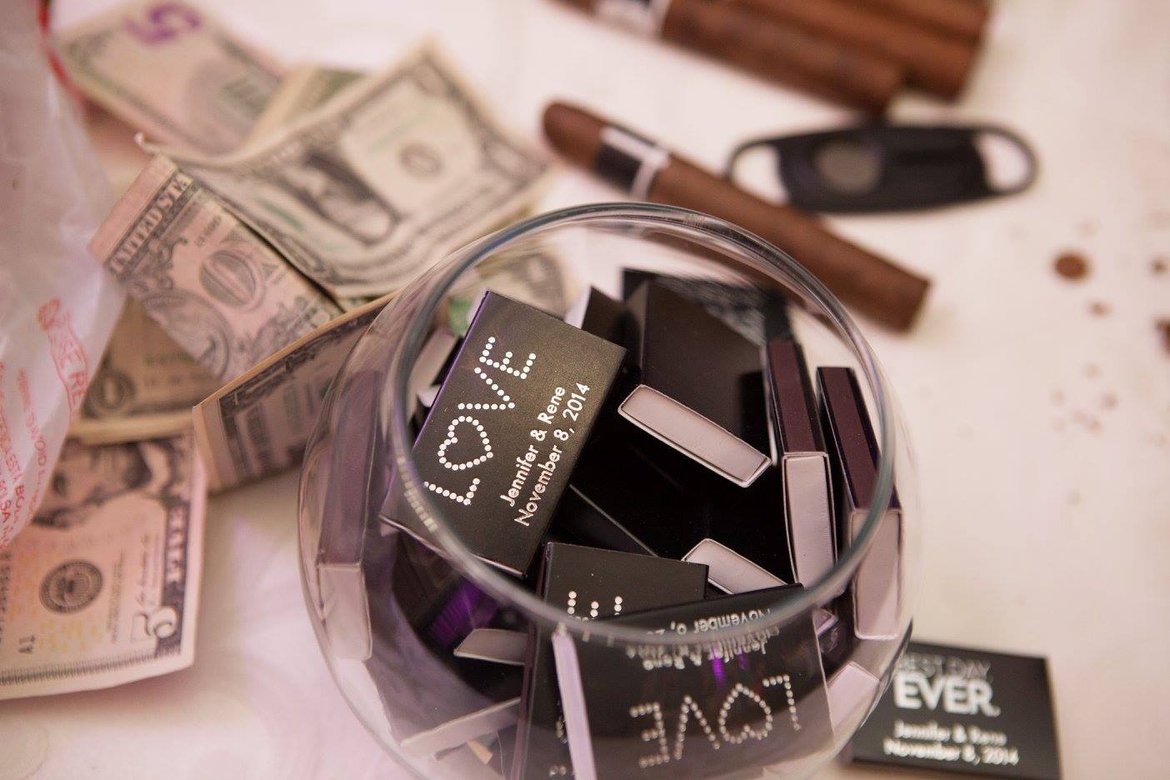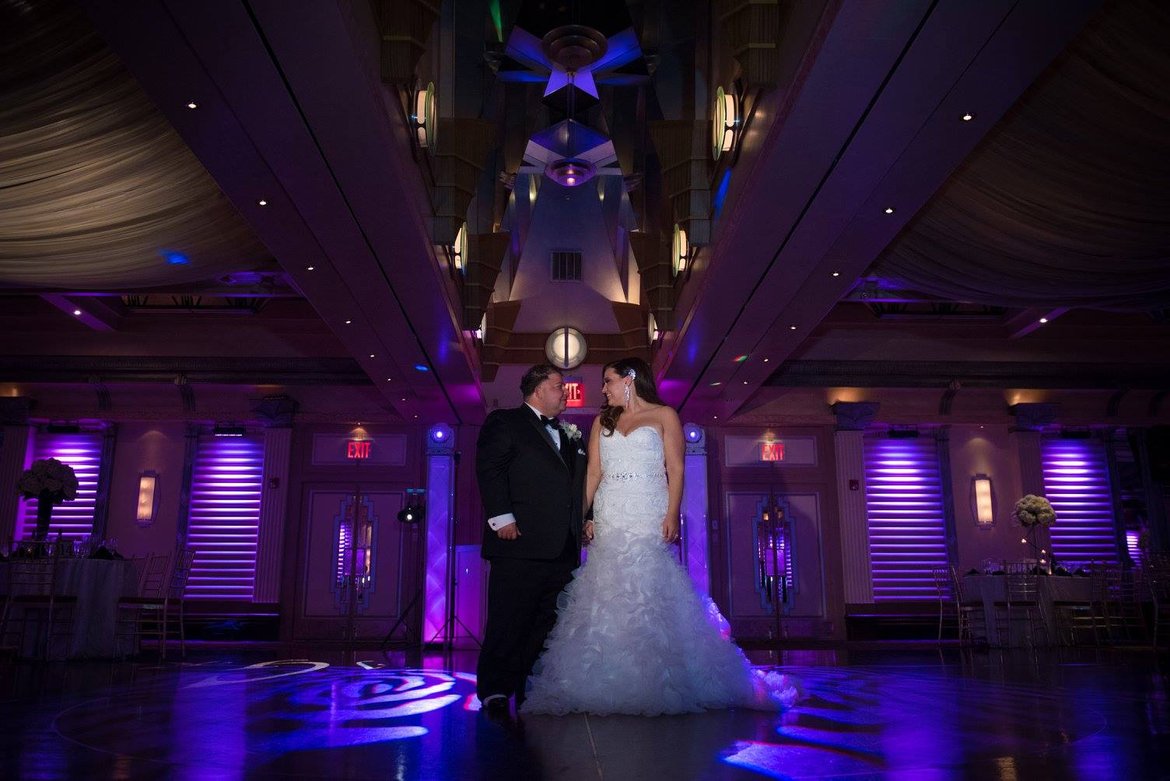 Losing the weight was not easy, as you know if you followed me through the past year of my struggles and successes. I would go weeks where I didn't even lose a pound, but I knew I didn't get this far for nothing. So looking back, I hit tons of roadblocks, fought through plateaus, and sometimes thought of giving up, but in the end, I could not be more proud of myself. I didn't want to just lose the weight because of the wedding, but it was a very good reason and motivation, and it definitely worked. So to all of you brides looking to drop a few pounds or lose half your size before the big day, if you put your mind to it and imagine yourself on your day, it can happen.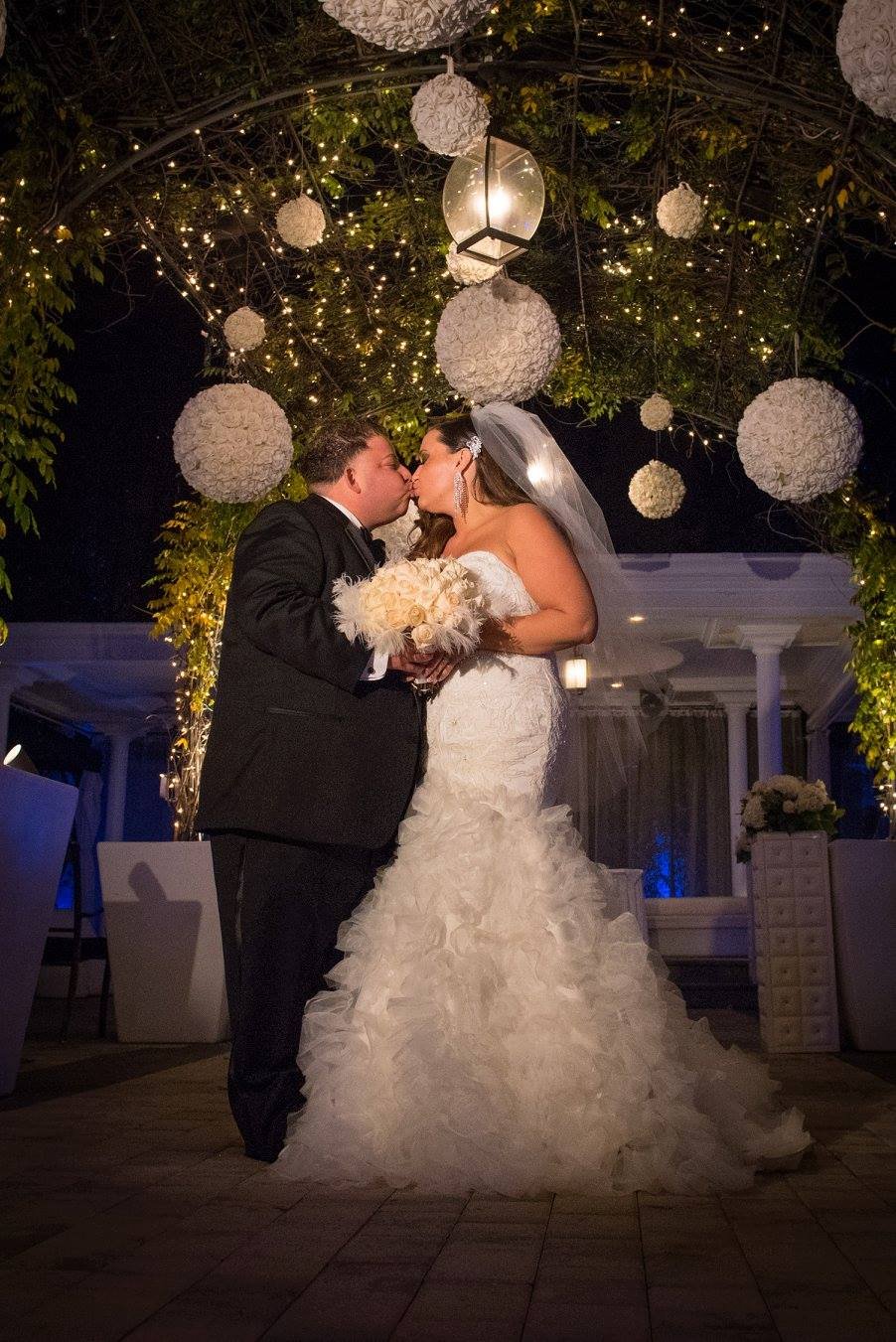 I know from here on out I can't just decide to skip the gym for a whole week because I don't feel like it or eat McDonalds and ice cream for a week straight, because I will go right back to where I started. Just because I lost the weight does not mean it's going to stay off. I need to continue to work just as hard, fight off my cravings, not get lazy, and remember how much better life is, because it's the truth. Even today, every day is a fight. I love food, and unfortunately, it makes me fat, so I have no choice but to work hard to be right here where I want to be. Losing weight has become a complete lifestyle change for me. I can get dressed in the morning without hating what I see in the mirror, I am more comfortable in general, I feel healthier, I no longer have high blood pressure, and I could go on and on. When I got engaged, I was so ashamed of my body and could barely get up the stairs without being out of breath, and now look how far I've come — and so can you.
Here are a few before & after photos: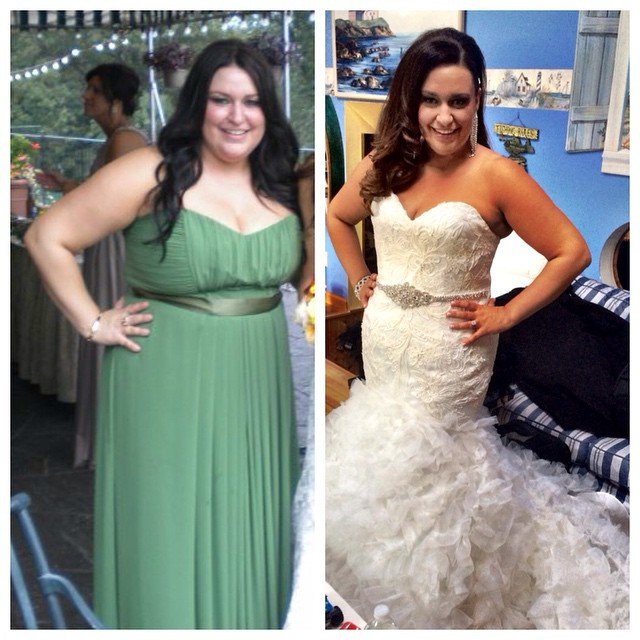 For advice and workouts, be sure to pre-order Bonne's brand new book, Fit to be Bride. Having a trainer played a huge role in my weight loss, and I'm forever grateful that I had a coach and friend to help guide me through the rough times and the success. You can also reach out to Bonne for help at [email protected]. I'm living proof that she knows what she's talking about!
—Jennifer Crow
Photo Credit: Amanda Renee and Charlie from Complete Wedding Packages