Photo courtesy of Engaging Papers
Guests are (finally) starting to send back their RSVP cards for your wedding, and, much to your disappointment, it seems like most of them have checked the "No" box. What gives? It's easy to feel bummed when you're getting lots of "Regretfully Declines," but there's a silver lining (or seven)! Here's how to deal:
1. Make sure your VIPs will be there
Let's be honest… are you really that bummed that your mom's second cousin won't be there? Double and triple check that your VIPs — your siblings, besties, and favorite relatives — won't back out. You won't feel as disappointed when your nearest and dearest are there to celebrate you.
2. Revisit your budget
Fewer guests means fewer tables and chairs, fewer entrees, fewer favors — all of a sudden, you might have some more money in your budget! Take this as an opportunity to splurge on something you really wanted, like extra desserts, a fancy limo, or a special excursion for your honeymoon.
3. Hit the B-list or let guests bring +1s
If you have a B-list on the back burner or didn't plan on letting guests bring dates, you can probably fit them now. You'll need to consider who you're extending the invitations to and how soon the wedding is (you don't want to look rude…). But if you have friends or plus ones who know they couldn't be accommodated because of budget or space limitations, they'll likely be understanding and appreciative of the invitation.
4. Make it more intimate
If your guest list got cut from 150 to 75 guests, you might be able to alter your plans to make the whole event more intimate (just make sure to check in with your vendors ASAP). See if you can rearrange your ceremony layout so that everyone sits a little closer to the aisle, or switch from plated meals to a family-style dinner.
5. Ditch the receiving line
With fewer guests, you won't have as hard a time trying to say hello to everybody. Now you can forget about the sometimes dreaded receiving line and instead go from table to table greeting everyone — and maybe even having real conversations!
6. Let the kids in
If you weren't planning on inviting children, a freed-up guest list means you can fit them in. (Of course, if you didn't want kids attending for a reason other than capacity or cost, you still don't have to invite them!) Better yet, thanks to the wiggle room in your budget, you can hire a babysitter so the parents can enjoy your wedding reception.
7. Pack those leftovers
Think you'll have lots of uneaten food? Don't let it go to waste! Make a plan to package it all up and take it home, send it with your wedding party, or donate it to a food pantry.
—Kristin Doherty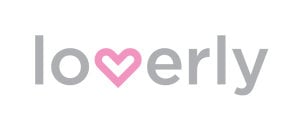 Loverly is the heart of weddings: a visual inspiration search engine designed to help brides discover ideas, people to hire, and things to buy. Loverly makes finding beautiful wedding inspiration easier than ever! Their images are powered by the best wedding publishers and wedding shopping partners on the web. Find Bridal Guide on Loverly >>