Welcome to our latest installment of "Ask the Experts," where our contributor team of wedding planners solves readers' most pressing wedding-planning dilemmas! This week, Yifat Oren from Yifat Oren & Associates and Viva Max Kaley from Viva Max Weddings share their advice on modern ceremony etiquette. Do you have a question that you'd like to submit? Email [email protected] and we'll do our best to respond to your inquiry as soon as possible.
Q. "My daughter wants to have a very upbeat ceremony. For her processional march, she would like to use the song 'I'm a Believer' by Smashmouth. Is this song too fast, and is it ever appropriate to include the lyrics?" —Bonni
Yifat Answers:
"Weddings are not as traditional and conservative as they used to be, and with the processional march, almost anything goes. I would go so far as to say that I even prefer upbeat tunes. Couples are now selecting songs that are meaningful to them and capture their personality. I'm seeing more and more brides steering clear of stale music that has become a bit outdated. If your daughter is so hip, and that's what she wants, then this song would work well for her, and it's perfectly up-tempo.

Photo Credit: Karen Hill Photography
The same applies for including lyrics: they often work well for couples who have a strong connection to a specific song or if the words capture the essence of their relationship.
I've produced numerous events for artistic and eclectic couples who've opted to incorporate non-traditional processional songs into their ceremony and it worked flawlessly. For example, a client of mine recently walked down the aisle to Rihanna. While we've all become accustomed to hearing the likes of Pachelbel at a wedding, I believe it is far more appropriate for brides to customize the wedding processional to match their personality. It's a fun element that may potentially surprise your guests!"
Viva Answers:
"Thanks for the question, Bonni. Choosing ceremony music can be tough since it's setting the tone for an important moment. Some couples like the traditional classic numbers they've enjoyed at weddings over the years while others may prefer a song that has personal meaning to them both.
Bonni, it seems like your daughter falls into the latter camp. What I like about her selection is that it's a well-known, cross-generational Monkees song, so most guests will recognize it even if they don't know the band Smashmouth. The lyrics are charming and relevant: 'I thought love was only true in fairy tales...then I saw her face, now I'm a believer.' The fast tempo encourages the family and bridal party to smile and have fun. If the couple wants a playful energy, then this song is a great way to kick off the occasion. If it seems too upbeat, then perhaps a nice compromise would be to use it as the recessional when the tone shifts to a congratulatory moment. It is most common to see more mellow songs for the processional and a more celebratory tune for the recessional.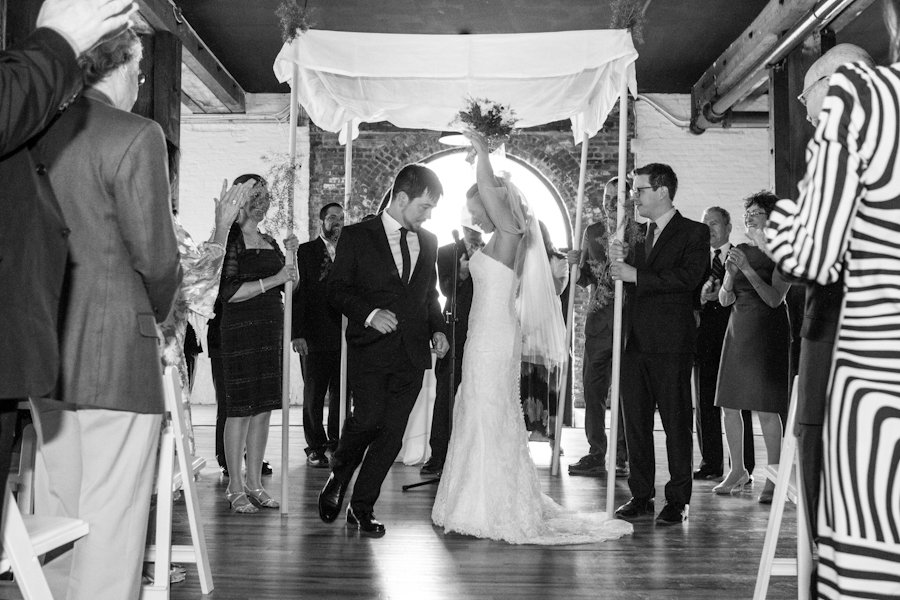 Photo Credit: Alan Weiner Photography
As you mentioned, playing a song with lyrics during the ceremony may seem a bit distracting since the words take center stage, but that can be good or bad, depending on your goals. For some people, highlighting the music is a priority and playing a recording of an original song with lyrics allows the guests to focus intently on it. I've heard DJs play 'Real Love' by Beach House, 'Happy' by Pharrell Williams, 'She's A Rainbow' by Rolling Stones and 'Landslide' by Fleetwood Mac. I've had a groom sing a song he wrote as the bridal party walked down the aisle. One couple even went so far as to have a friend perform 'Will You Be There'" by Michael Jackson with the bridal party singing backup as they took their places at the altar. The ceremony programs listed the lyrics and guests were instructed to sing along as well. It turned out to be an incredible and dramatic ceremony entrance no one would ever forget!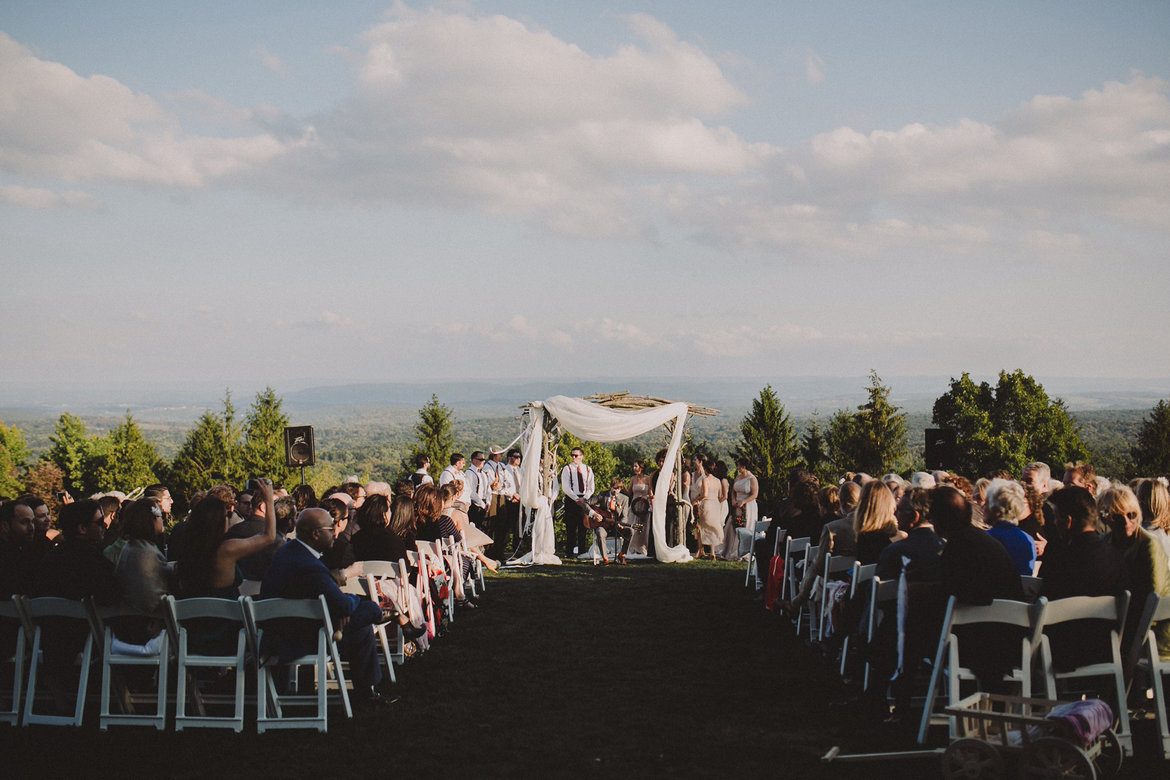 Photo Credit: Chellise Michael Photography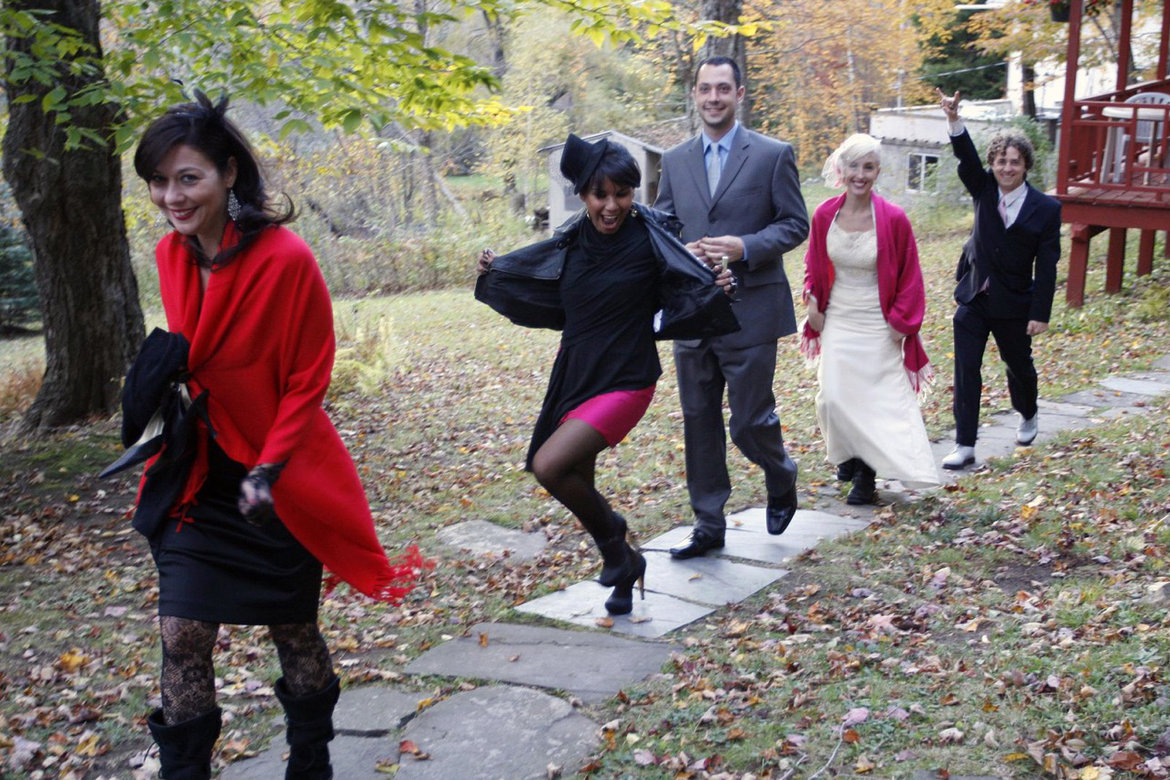 Photo Credit: Erin Giunta Photography
If a couple prefers the lyrics not be quite as much of a focal point, then I suggest finding an instrumental arrangement of the song, or perhaps hiring live musicians to play an instrumental version. I've witnessed quartets play a lot of Beatles songs like 'In My Life' and 'Across the Universe,' as well as contemporary songs like 'Muzzle of Bees' by Wilco. I've also heard a violinist play 'Thinking About You' by Frank Ocean and a solo guitarist perform 'All of Me' by John Legend. These songs held a special place in my couple's lives, and the instrumental arrangement created a beautifully romantic and personal musical moment for the wedding.
In general, as long as the song doesn't remind people of dark or sad times or contain lyrics that can make some guests uncomfortable, it's most likely a fine choice for a ceremony. Pick something you love, and the crowd will love it too."
—Stefania Sainato
---
For more than 15 years, Yifat Oren has created bespoke events for a discerning clientele. Her company headquarters are in Los Angeles, but she also has offices in New York and Palm Beach. High-profile clients include Anne Hathaway, Natalie Portman, Drew Barrymore, Reese Witherspoon, Molly Sims, Mariska Hargitay, Kevin Costner and Jason Bateman, among many other luminaries. Rather than the school of "bigger is better," Yifat's philosophy derives from understated opulence, refinement, and tasteful restraint. Recently, Yifat and fashion designer Rory Beca jointly created a line of effortlessly beautiful bridesmaid dresses — the MAID collection — available at rorybeca.com.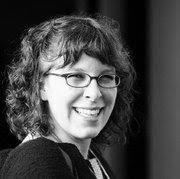 Viva Max Kaley is an NYC-based wedding planner and the creator of Viva Max Weddings. Her approach brings practicality, know-how, enthusiasm and spunk to the wedding planning process. Clients praise her for her relaxed but efficient, genuine and professional manner. The way that she inspires and nurtures every vendor allows all the tiny pieces of a perfect wedding to come together seamlessly.