The world is absolutely smitten with wedding photography. We post, like, tag, retweet, and pin our favorite wedding photos, but we rarely stop to consider the style behind certain wedding photography ideas until it's our turn to say "I do." So, before you start that Pinterest board with all of your favorite wedding photo poses, take a moment to explore the many styles of wedding photography out there. When you think about wedding photography, themes like traditional, contemporary, and modern probably come to mind. Here, Photographer Central pro Evan Chung discusses five unique photography styles you probably haven't thought of for your upcoming nuptials.
1. Natural Light
When you Google "wedding photo ideas," keep in mind that some of the best wedding photos that come up in your search are going to be ones that use natural light. A wedding picture produced with natural light is created using only light from the sun. This can include artistic solar flares, backlighting, window light, and other techniques. No studio lights are used, which translates to images that look casual and intimate.  

Photo Credit: Looyenga Photography
2. High Fashion
This is the opposite of using natural light, but it can be just as awesome. In fact, most real wedding photos that make it into high-end magazines and fashion blogs are employing this style. High fashion wedding photography is characterized by the use of studio lights and fashion-esque poses and expressions. Using the studio lights creates a glamour look typically found in commercial and fashion photography. 

Photo Credit: Joy Marie Photography
3. Photojournalistic
Traditionally a black and white film medium, photojournalism is rooted in news reporting and is great for telling a story through images — hence its name. With very little active posing, each event can be entirely unique. There are no restrictions on how to take wedding photos using photojournalistic style, so anything goes as long as you are telling the story of the day. Personally, I'm often drawn to the active and grainy aesthetics of this style.  

Photo Credit: Ellen Wolff Photography
4. Whimsical
This style is often used in portrait and engagement sessions, but it can also be used to capture some of the most unique wedding photos out there. The whimsical photography style embraces embellishment and silliness and, in some cases, will look like the subjects are living in a different reality. Whimsical style typically includes pictures of wedding parties being playful, wearing funny hats, colorful buntings, and chalkboard signs.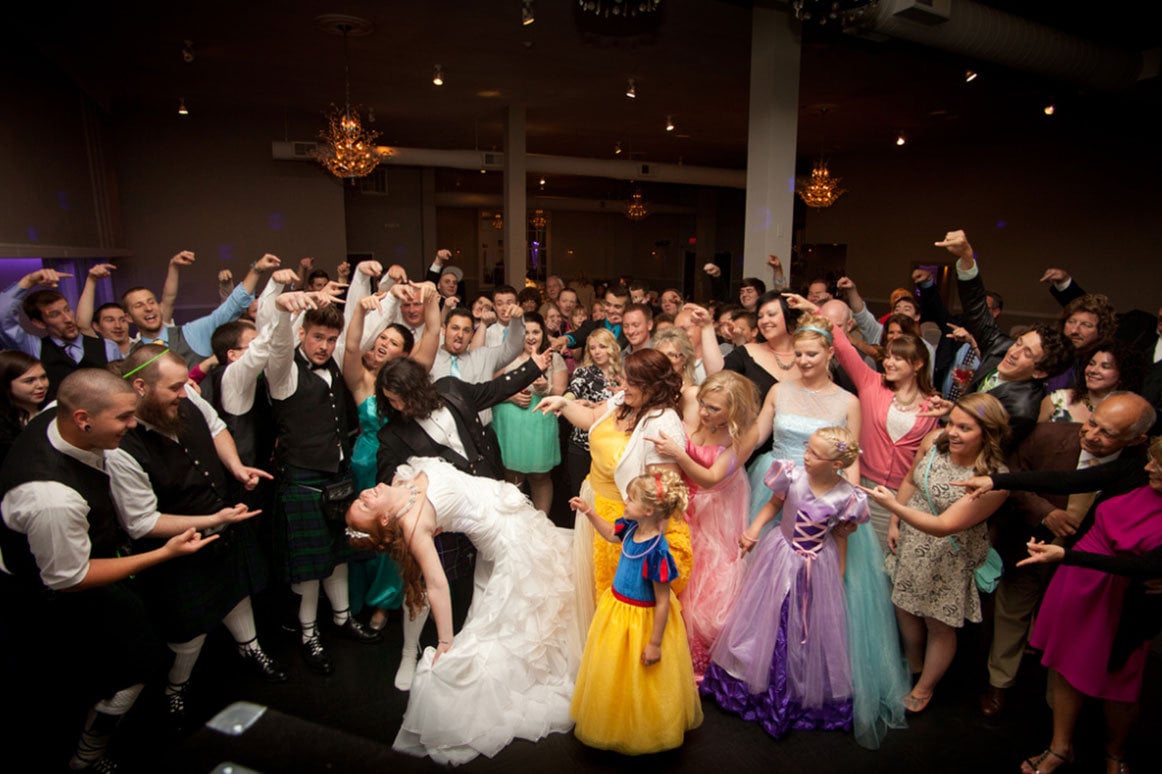 Photo Credit: Mike Flamm Photography
5. Vintage
This is one of those terms that gets used fairly often but remains hard to define. However, it's generally agreed that this refers to an older style of photography, in terms of editing technique, poses, or visual camera effects.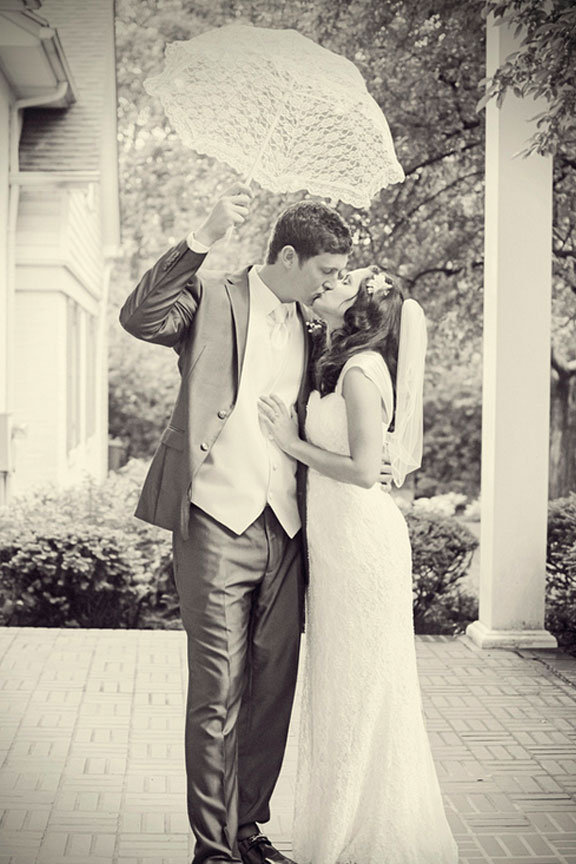 Photo Credit: Nine21 Photography & Design
Tell us: Which style will you choose for your wedding?
—Evan Chung