Welcome to our latest installment of "Ask the Experts," where our contributor team of wedding planners solves readers' most pressing wedding-planning dilemmas! This week, Kate Whelan from Kate Whelan Events and Joni Scalzo from Your Special Day by Joni weigh in on how to repurpose ceremony décor. Do you have a question that you'd like to submit? Email [email protected] and we'll do our best to respond to your inquiry as soon as possible.
Q. "How can I repurpose my chuppah? It's such a beautiful focal point for the ceremony and it cost so much money that I'd love to include it in the reception too, somehow." — BG reader Rachel
Kate Answers:
"There are so many ways to repurpose your chuppah — it all depends on your venue and the flow of your event. If your ceremony and reception are in the same room, you could repurpose your chuppah as a focal point around your sweetheart table during dinner. You would simply set your sweetheart table under the chuppah during the turn from ceremony to reception (likely while your guests are enjoying the cocktail hour). Another good use in this scenario would be to use it as décor for your cake. You could place your cake table under the chuppah during the turn from ceremony to reception as well.

Photo Credit: Michael Kaal Photography
If you're not hosting your ceremony and reception in the same place, then a large chuppah with lots of florals may be too heavy and cost prohibitive to move. However, often florists will anchor pieces of the floral arrangements in floral foam boxes that are wired to the structure. In this case, you can take these satellite arrangements and use them as accents to your guest tables, sweetheart table or even bar! This method can be applied to any arch arrangement — not just chuppahs.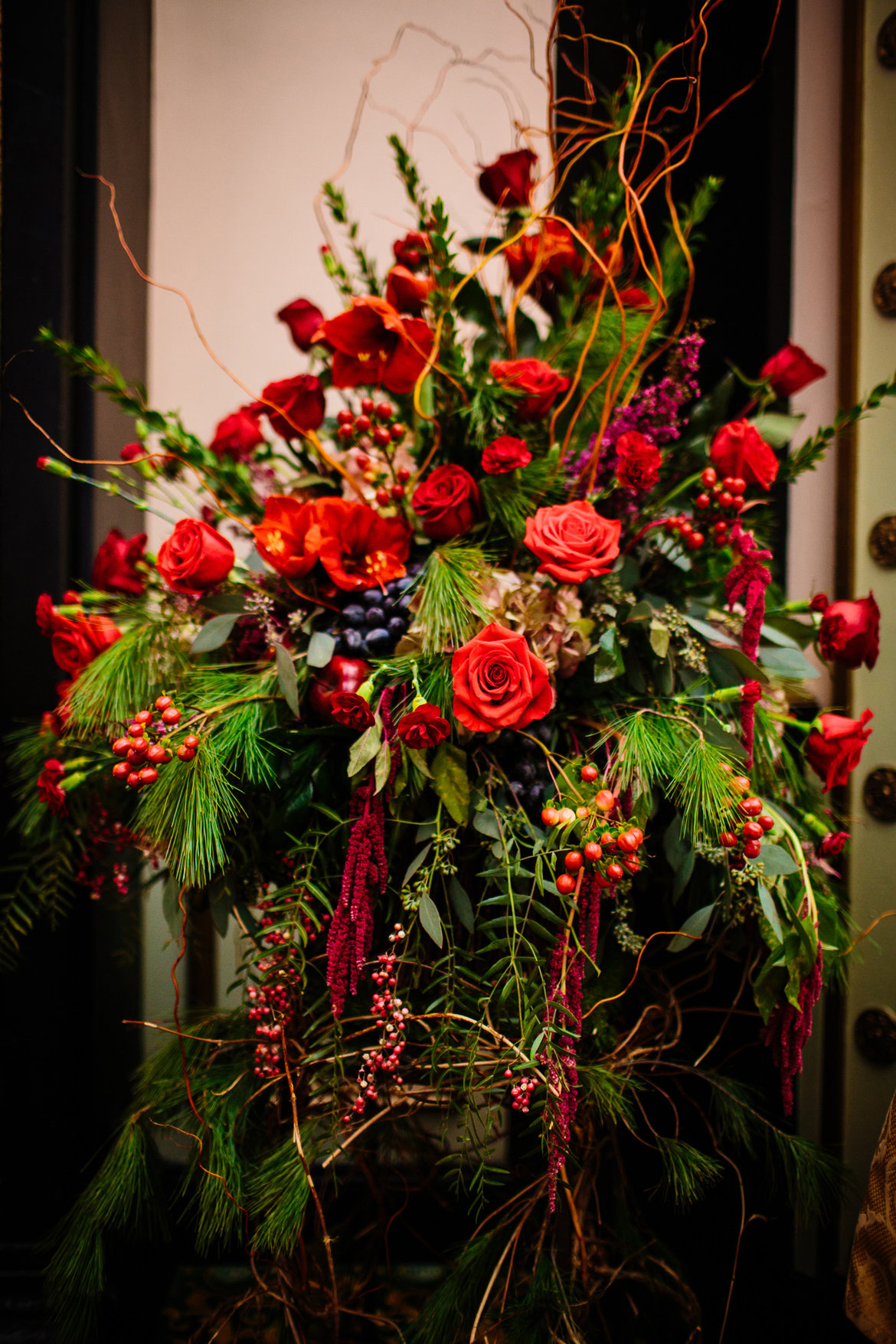 Photo Credits: Cathy and David Photographers
Lastly, my favorite option if your chuppah is lightweight enough to move is to create a display to showcase your ketubah during the ceremony. If you have any standing aisle arrangements, you could repurpose them to flank the ketubah on an easel and place the chuppah over the top, so it's on display all evening."
Joni Answers:
"Yes, the chuppah for a Jewish ceremony, or even an arch for any type of ceremony can be repurposed for use, especially if the ceremony is in a part of the ballroom. If the ceremony is not in the same location as the dinner, perhaps your florist will be willing to relocate it. You should discuss this with them and it possible, there are two different ways I like to repurpose these beautiful items to become a part of the reception décor:
1. Put the cake under this table. Normally, I do not like to put the cake on a riser, but love it if the chuppah or arch is on a riser and the cake is underneath it.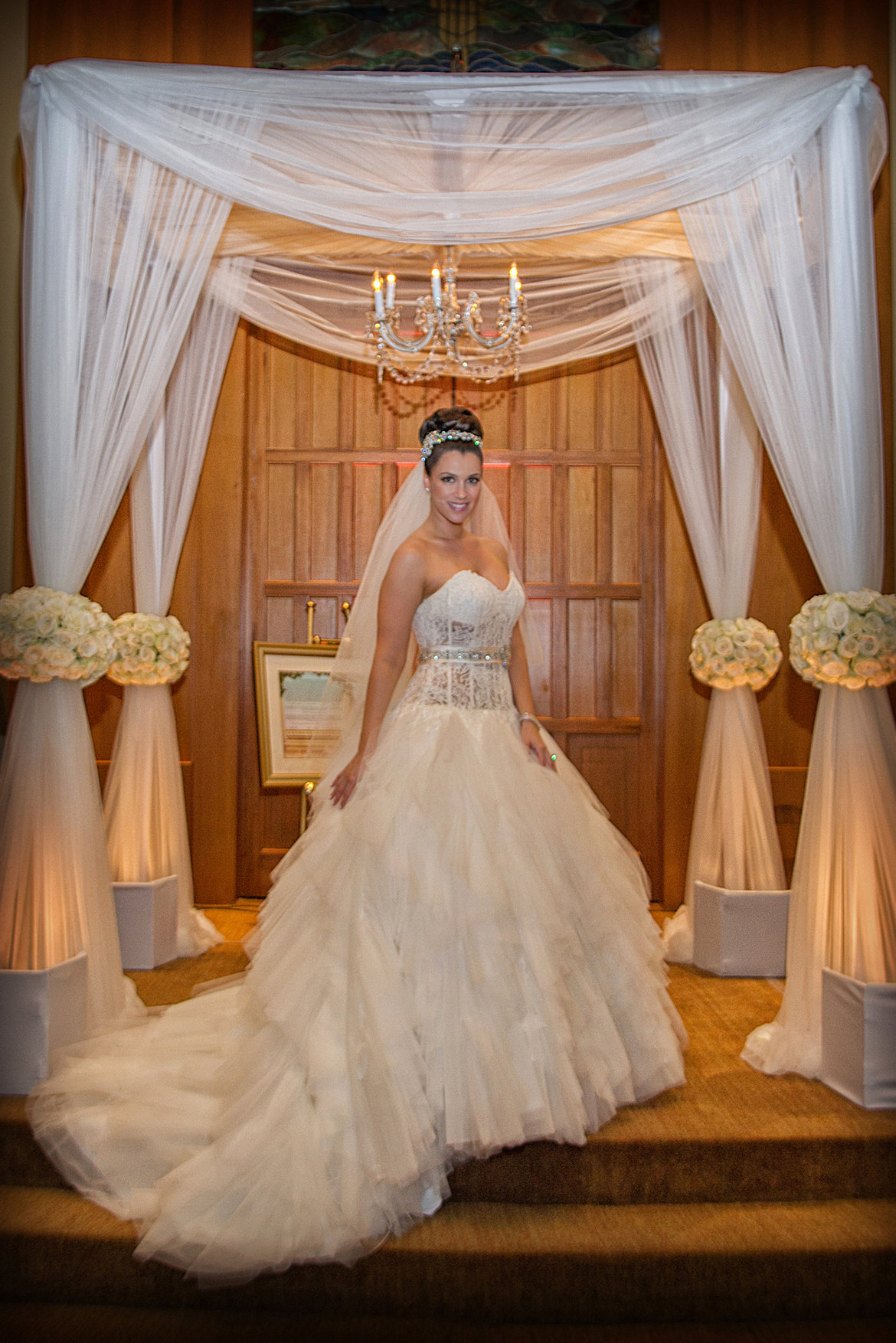 Photo Credits: Jeff Kolodny Photography
2. Relocate the chuppah over the sweetheart table, or the arch to frame the sweetheart table.
If your florist can't relocate the chuppah, consider breaking down the arrangement and featuring the flowers around or on the sweetheart table, as well as the band or DJ stage. The same applies for any floral décor you may have tied to chairs, bridesmaid bouquets, etc. Speak with your décor person — I am sure they will be happy to provide vases for this use.

Photo Credit: Luxury Estate Weddings and Events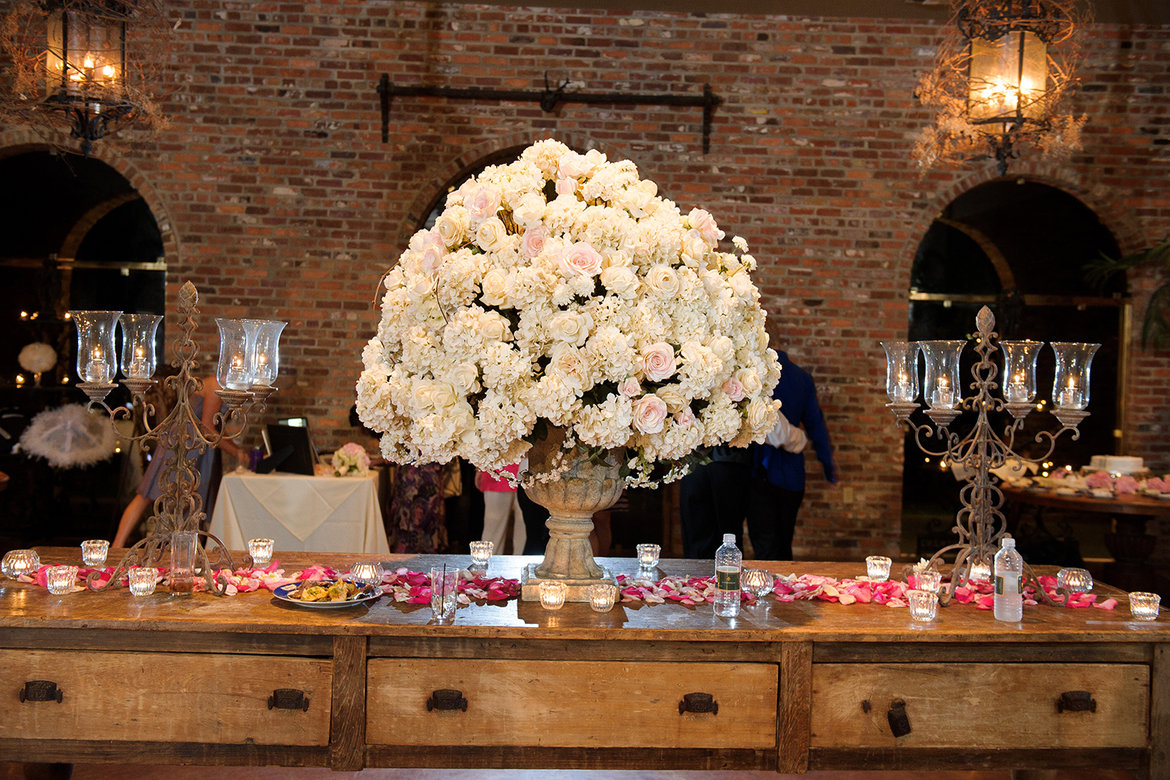 Photo Credit: Eye Wander Photo
Décor is a large part of the budget, so whenever you can repurpose items, that is the best way to get the most impact for your dollars."
—Stefania Sainato
---
Distinguished in the press and adored by her clients, award-winning wedding planner and designer, Kate Whelan Miller from Kate Whelan Events is the go-to girl for stylish weddings in Sacramento and throughout Northern California. A true wedding alchemist, she transforms your ideas into golden moments and gorgeous details that make your wedding distinctive and totally unforgettable. Trust Kate and her exceptional team to flawlessly organize, elevate, and execute your plans, and enjoy yourself while you and your guests have the time of your life celebrating your wedding.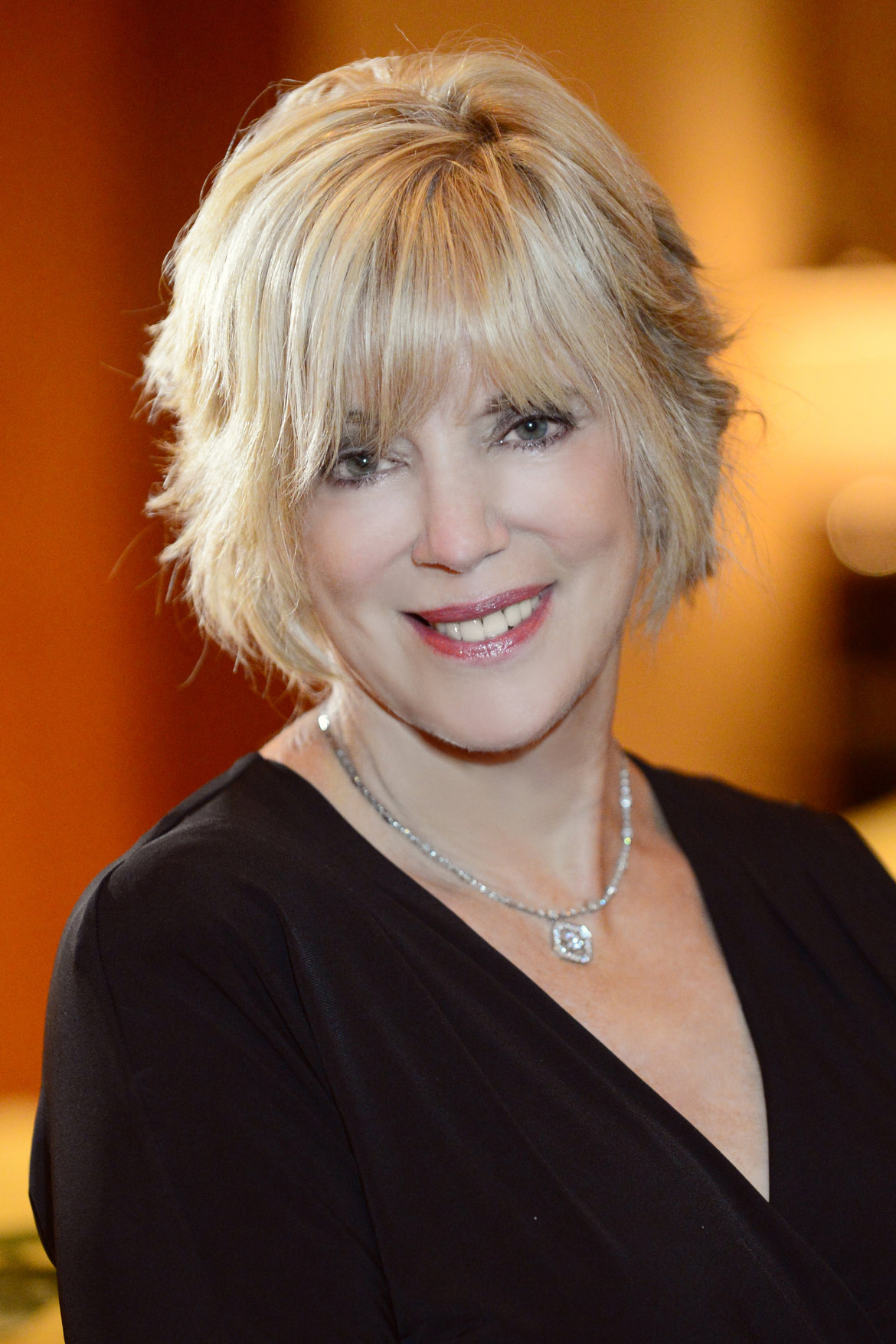 Joni Scalzo is the founder of Your Special Day by Joni, an award-winning wedding and event planning service that is dedicated to making your vision a reality. They love their brides and grooms and will do everything they can to make your big day truly special. Their packages include full, partial, and month-of planning; day-of coordination is also available.