Welcome to our latest installment of "Ask the Experts," where our contributor team of wedding planners solves readers' most pressing wedding-planning dilemmas! This week, Dora Manuel from Viva Bella Events, William Parkinson from William Parkinson Events and Sara Geiss from Something Events weigh in on a reader's wedding cake debate. Do you have a question that you'd like to submit? Email [email protected] and we'll do our best to respond to your inquiry as soon as possible.
Q. "Do I need to have a wedding cake? I personally think it's a waste of money — no one ever seems to eat it. Instead, we're serving dessert with our meal and at midnight, we're offering a chocolate fountain, as well as other goodies." — BG reader Amanda
Dora Answers:
"Wedding cakes have and always will be a wedding staple. But creating your own traditions can be really unique and fun! What inspires you as a couple? If it's not wedding cake, then maybe it's your Grandma's famous cherry pie, an ice cream cookie tower, a donut station, or a nostalgic s'more bar.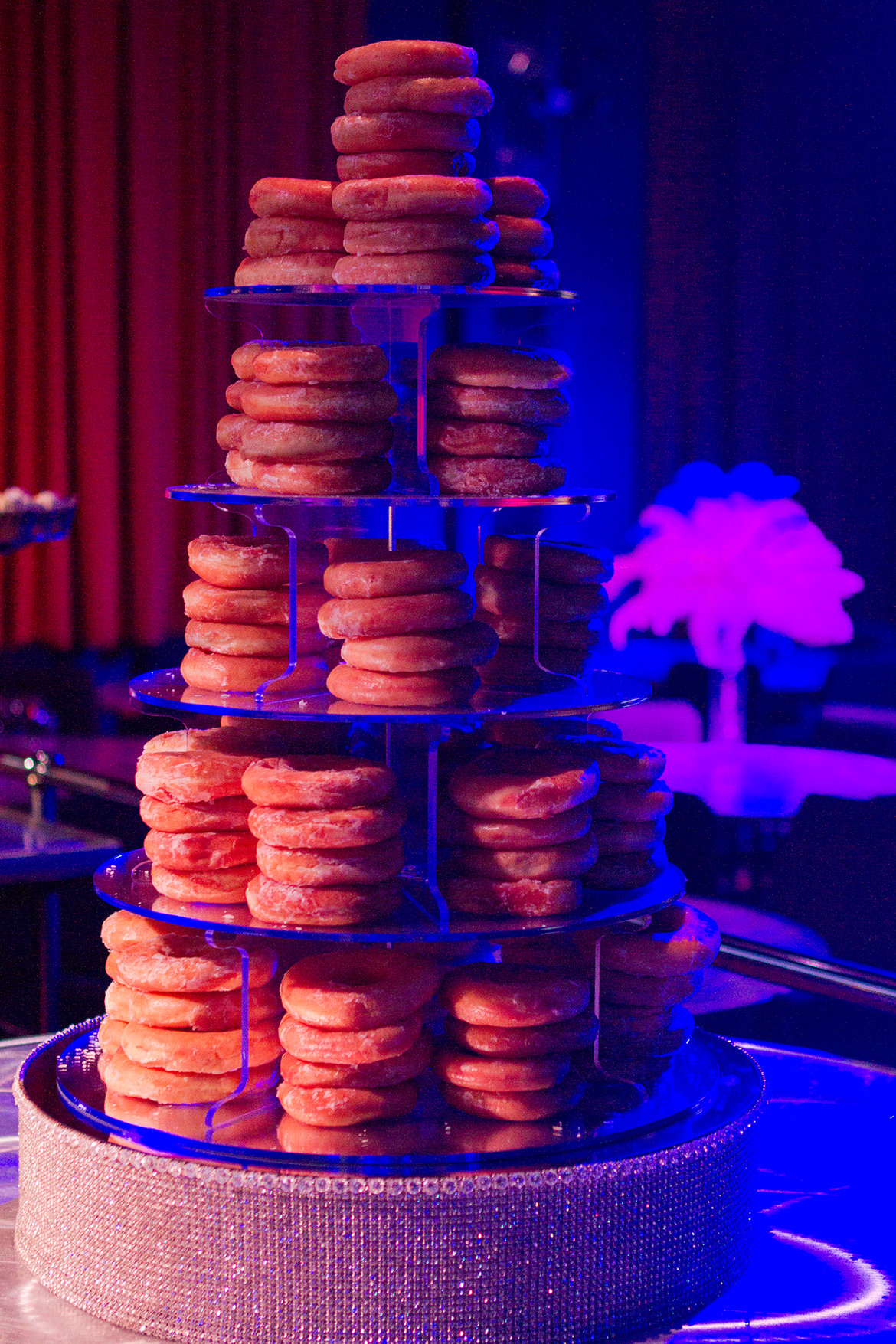 Photo Credit: Jewels Photography

Photo Credit: Kandid Weddings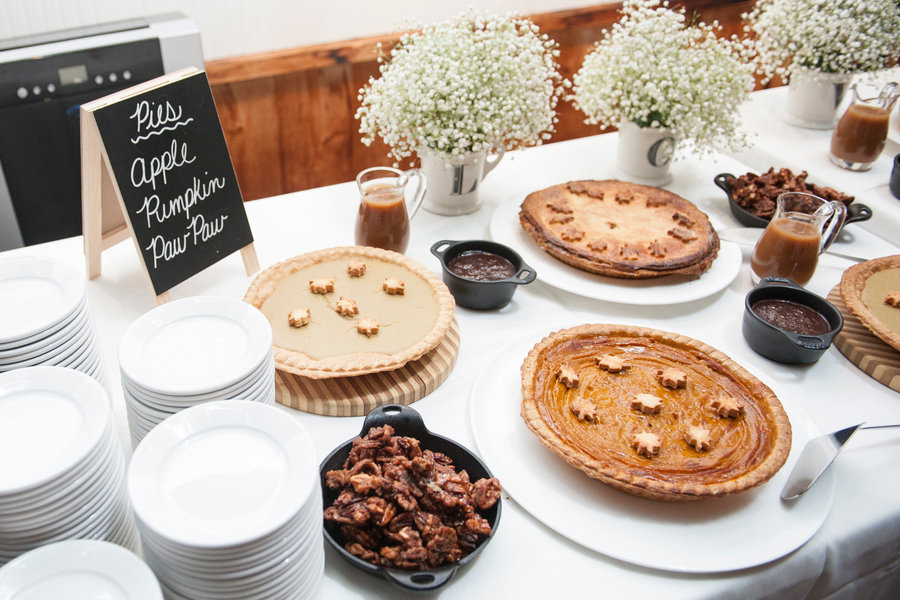 Photo Credit: Kathleen Hertel Photography
If you're still on the fence about breaking tradition, have a small cake or cupcake made just for the two of you — cut the cake without cutting the personality! Either way, tradition or not, there's no wrong answer as long as you love the idea."

Photo Credit: Brett Charles Rose Photo
William Answers:
"Hi, Amanda. Wedding cake is certainly not for everyone, and there is absolutely nothing wrong with forgoing the traditional multi-tier cake for an alternative sweet treat for your guests to enjoy. I love that you are creating an interactive dessert station as a late-night snack. Instead of the traditional cake cutting, consider having a ceremonial 'first dip' in the chocolate fountain. Not only will you pacify those concerned with you not having a traditional wedding cake or cake cutting but you will also create some fun moments for your photographer to capture.
Personally, I'm a fan of wedding cake and as a wedding planner, I think a personalized cake can add a lot to a wedding design. That being said though, guests are just as pleased with a fun dessert display and equally happy to fulfill their sweets fix with some ice cream, macaroons, cupcakes, and cookies. I believe most would share in that sentiment, so I say don't be concerned with not having a wedding cake and instead, Happy Dipping!"

Photo Credit: Perfect Capture Photography

Photo Credit: Erin Johnson Photography
Sara Answers:
"Hi, Amanda. I get a lot of wedding cake questions like this from my brides and grooms, and what the decision boils down to is what's important to you and your family. Since you're serving a dessert course after dinner, there is no need to have a large cake, too. If your family is more traditional than you are, then you might want to consider having a small cake for a cake-cutting photo op. That way, you're not spending a lot, but your friends and family still get to see you take part in a classic cake-cutting ritual. And as a bonus, you can take leftovers with you to snack on later at the hotel.

Photo Credit: Michael Anthony Photography
Now if cake just isn't your thing, try having a 'cake cutting' with pie, donuts or another sweet instead. It's fun, cute, and personal to feature your favorite dessert in an interactive way. Ultimately, it's your wedding, and if a cake or a dessert cutting isn't for you, then don't worry about it. Guests will be just as happy with the other special treats that you have planned."
—Stefania Sainato
---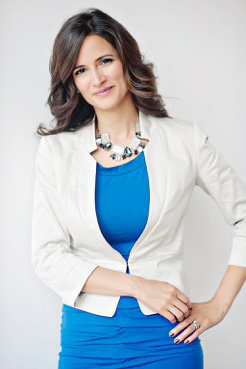 Dora Manuel found her passion for weddings and events after a 10-year career in sales and marketing, most recently working as a national account manager for a Fortune 500 company. Realizing she had found her calling, Dora left her corporate career to launch Viva Bella Events — and she hasn't looked back. Dora's professional background, coupled with an exquisite sense of style and an eye for fashion, make her a natural for the event planning business.
 
William Parkinson is the owner of William Parkinson Events, an award-winning wedding and event planning company based in Fairfield, Connecticut. He is a seasoned event professional with over a decade of experience in hospitality and event management. He has successfully planned weddings in the Greater New York City area and various locations across the country.
 
Sara Geiss is the founder and owner of Something Events, a full-service wedding and event company. Sara's been planning, designing, and coordinating weddings, parties, and other events since her own wedding in 2010. She and her team have over a decade of combined wedding experience. She's got an eye for details and leaves nothing to chance. She strives for every event to be picture-perfect, with the number-one priority being a great experience for the bride and groom.