With Valentine's Day on the horizon, there are a gazillion ways to make the day extra special. Flowers, chocolate, dinner and champagne all enhance the romance of the day. But I was blown away to read in a recent New York Post article that some guys are feeling immense "pressure to show passion" and forking over huge sums of money on flowers — anywhere from $1,000 up to $25,000 — to prove their love. I'm sure you'll agree that unless you're a 1-percenter, spending that kind of money is way too over the top.
I reached out to floral designer Ricardo Luna, owner and CEO of Los Angeles-based Luna Gardens Events for a few tips on choosing gorgeous flowers that don't cost a bundle. Ricardo cautions that roses can be very expensive as some wholesalers mark them up two to three times. "The best way to avoid added costs is to show them you love them with tulips, hydrangeas, calla lilies and fresh spring flowers," says Ricardo. If you do want roses, he recommends choosing short stems (and not necessarily red) for a better deal. Also, the way the blooms are displayed has great impact. Here, a few examples from Ricardo of floral Valentine's Day gifts sure to make a lasting impression.

Clockwise from top left: Flutterfly ($125), Green Tutu ($150), Sweet Sensation ($85), Radiant Play (150)
I also love these charming arrangements from Olive & Cocoa. The "Le Coeur," $98, a striking heart of tiny red rosebuds surrounded by lush lichen moss, is presented in a handcrafted wood box: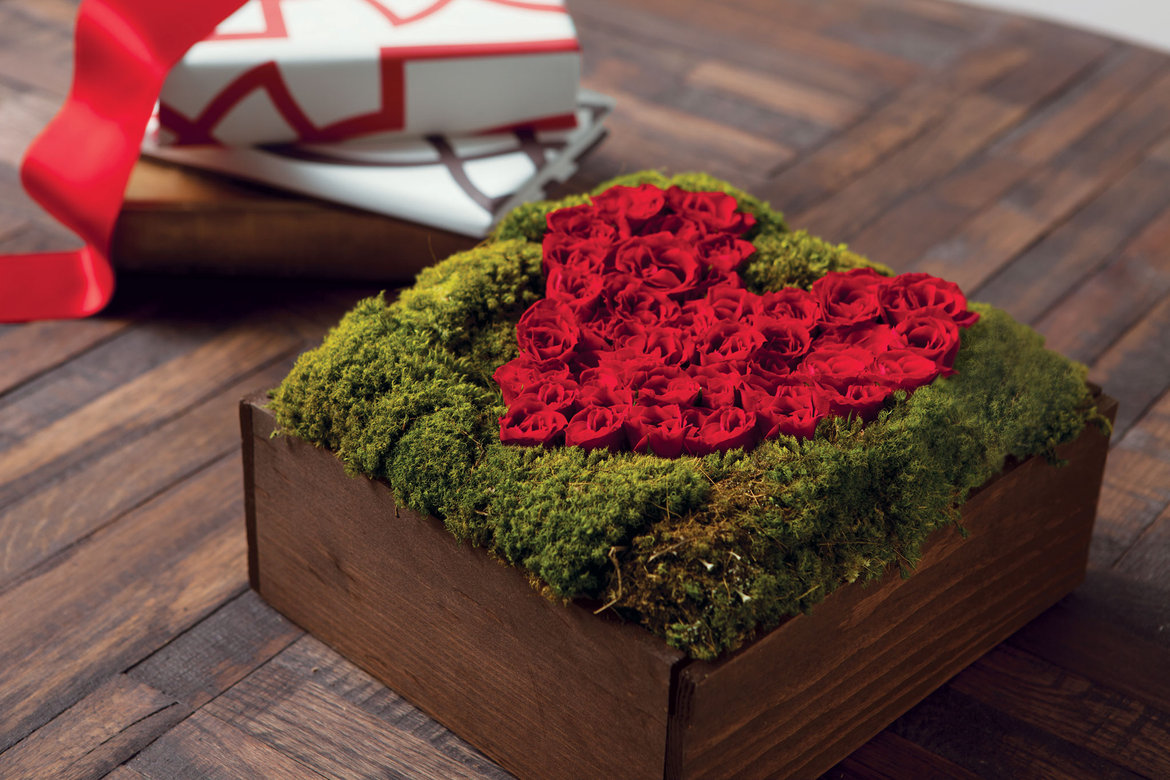 I'll admit, jewelry is always a fave, and this sweet yet modern sterling silver heart pendant, $90, created by Deborah Kashan Goodman, designer for fine jewelry company Dagny Douglas, is a perfect token of love. It also makes a memorable gift for your bridesmaids.
The charming "He Loves Me" pendant, also from Dagny Douglas, is available in two sizes, 5/8" at $75 and 1" in silver ($90) or gold ($280). Of course, the last petal declares "he loves me!"
Sweet treats are always a hit on Valentine's Day, and these Heart Windowpane cookies, $48 from Olive and Cocoa, are sure to please the palate.
Naturally, you'll want to have a bottle of the bubbly on hand to celebrate your love, and Le Grand Courtâge is the perfect complement for a romantic dinner for two. Bonus: this gold-medal winning French sparkling wine is priced under $20.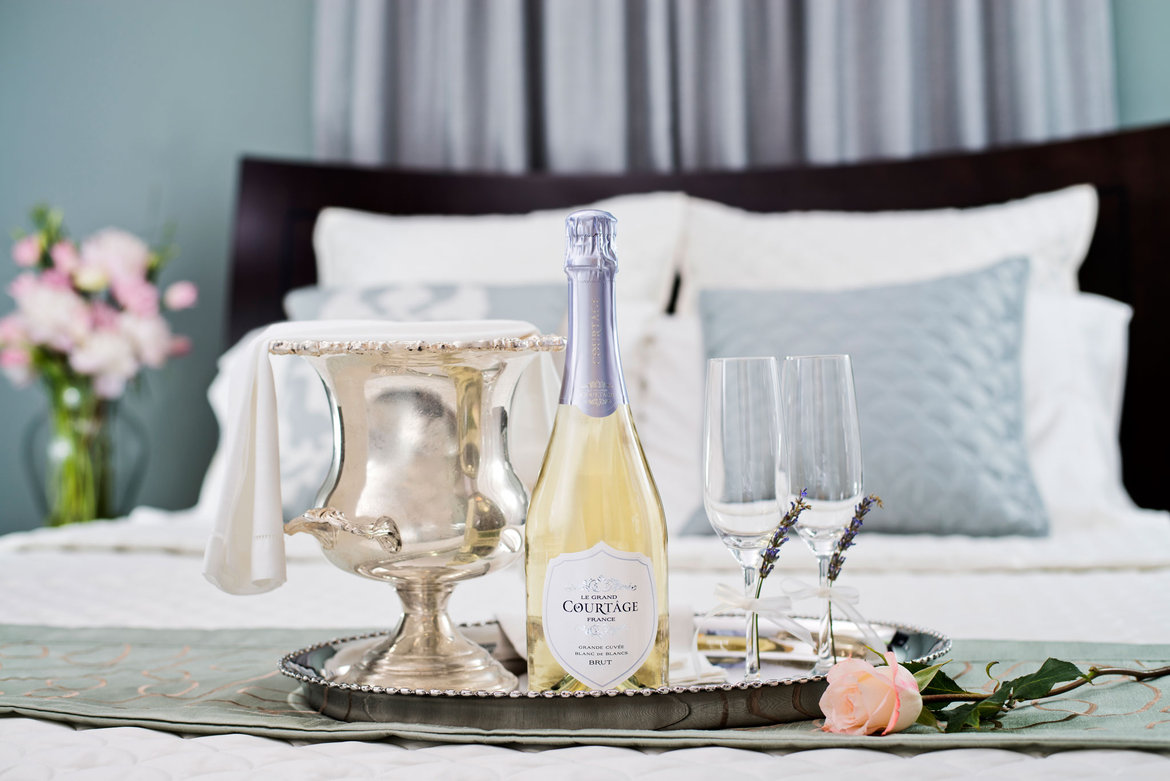 Be sure to keep Le Grand Courtâge in mind for your big-day celebration as well and consider the mini-bottles as fabulous favors for your guests.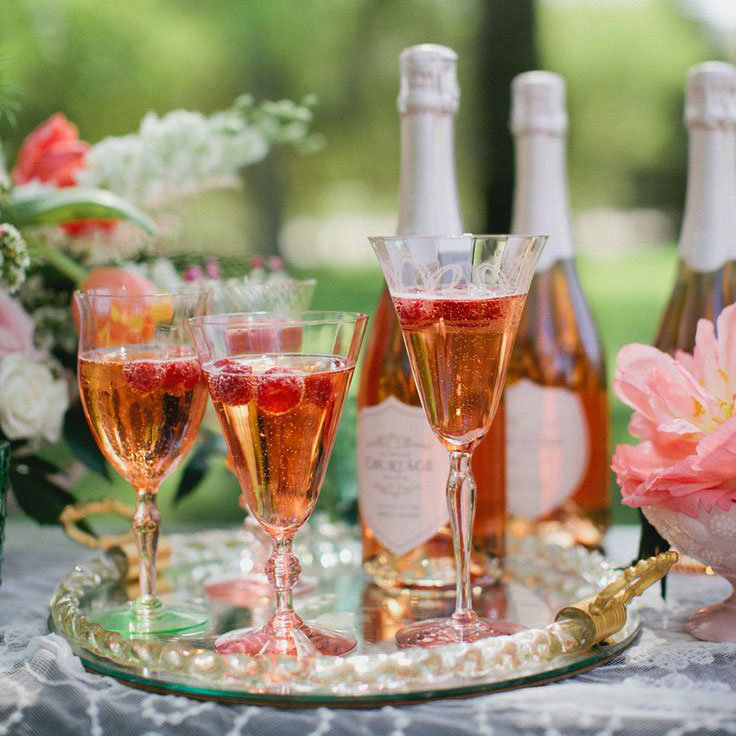 Photo Credit: Kristyn Hogan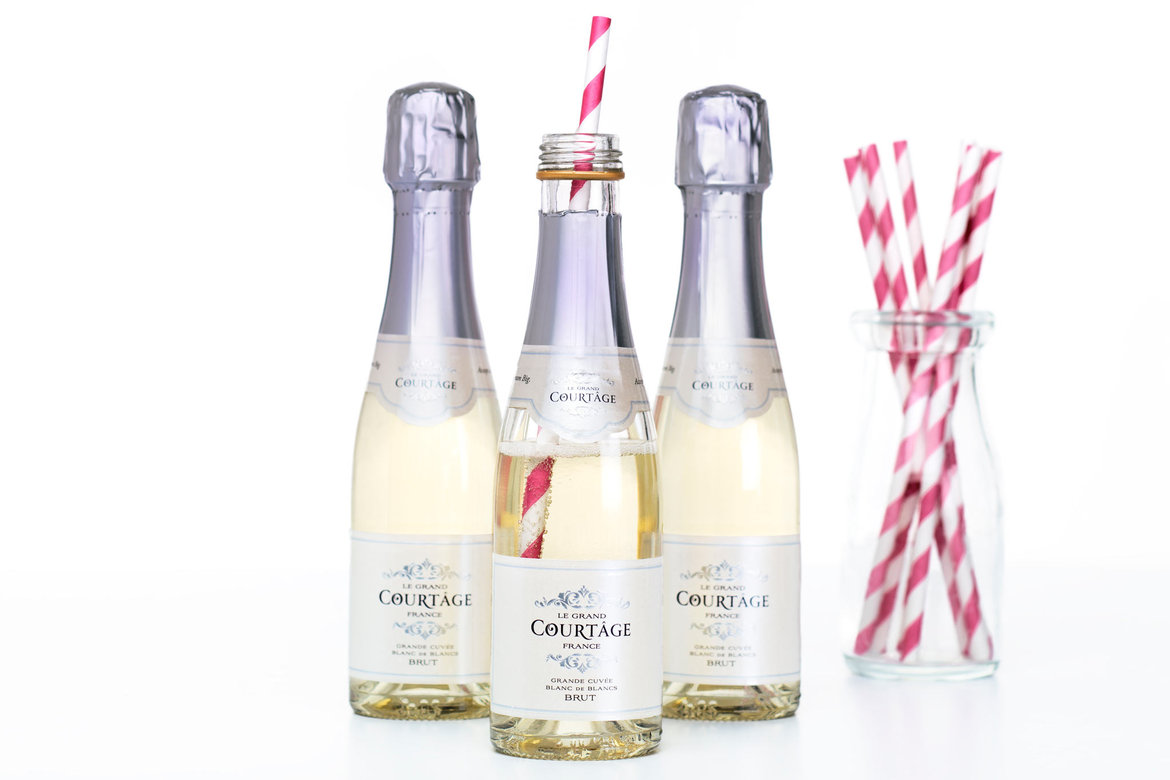 And what better way to top off your romantic dinner-for-two than with this Catalina 3-in-1 Fondue Set by Trudeau ($69.99), complete with a safety burner and stainless steel forks. Indulge in chocolate-covered strawberries, bananas and marshmallows for the sweetest ending to your perfect night.
Flowers, jewelry, yummy treats and champagne! Just a few can't-miss ideas for your romantic celebration together. Enjoy it all and have a Happy Valentine's Day!
—Diane Forden