Welcome to our latest installment of "Ask the Experts," where our contributor team of wedding planners solves readers' most pressing wedding-planning dilemmas! This week, Jen Bergmark of First Pick Planning and JoAnna Bayliss of JoAnna Dee Weddings consult on a bridesmaid crisis. Do you have a question that you'd like to submit? Email [email protected] and we'll do our best to respond to your inquiry as soon as possible.
Q. "I asked a groomsman's girlfriend to be in my bridal party because my fiancé and I wanted an even number of attendants, but now I'm regretting it! She is a lovely person, but in hindsight, I don't know her well enough. I don't want to look back at my wedding photos and think, "What the heck did I have her in there for?" Is there any way of unasking her, and if not, do you have any other suggestions on what I should do? I'm so uneasy about the situation that I feel like eloping just so that I don't have to hurt anyone." — BG reader Brianna

Photo Credit: Ian Grant Photography
Jen Answers:
"Dear Bethany, I understand that you may not be as close as you would like to be with your groomsman's girlfriend (and now bridesmaid). It's important to keep in mind that the wedding is not about the bridal party; it's about you and your fiancé's love story, and your decision to get married and become a family. Choosing your bridal party attendants can be a tricky and often emotional experience, particularly when relationships change. However, above all else (including the dresses, the speeches, the pictures, etc.) they are there to support you and your fiancé's marriage. I think in the future, you will look back at your wedding and reminisce of the fond memories you had with your husband, which is the most important thing.
That being said, ultimately, it is your wedding, and you can do whatever you think is best. Inviting someone to be your bridesmaid and then rescinding that invitation does go against general wedding etiquette. My advice is that if you don't want to hurt anyone and avoid an awkward situation, keep things as is. Whatever you decide, keep in mind the wedding is about the marriage between you and your fiancé — the rest is just a bonus! Relax and enjoy those who love you who will be joining you to celebrate. And besides, there is always Photoshop!"
JoAnna Answers:
"Hi, Bethany! Even though it might be an awkward conversation to have, if you are uncomfortable having them as part of your wedding, then the feeling is probably mutual. Thank them for being accommodating and so willing to be a part of your special day. Communicate that you wanted to keep your bridal party intimate to your closest family and friends. Instead of un-inviting them all together, ask them if they would be willing to either be a reader or help hand out programs at the beginning of your wedding. It will allow them to remain involved in your wedding in a different way - without the emotional and financial responsibility of being a bridesmaid!
Future brides-to-be, when you are deciding who you would like to be in your bridal party, take a step back and ask yourself, Is this someone who has played an essential part in my life? Would I feel empty without them standing beside me at the altar? Take a few weeks or even a couple of months to make your final decision. In the end, the bridal party should be a group that makes both the bride and groom happy!"
Tell us: What would YOU do in this situation?
—Stefania Sainato
---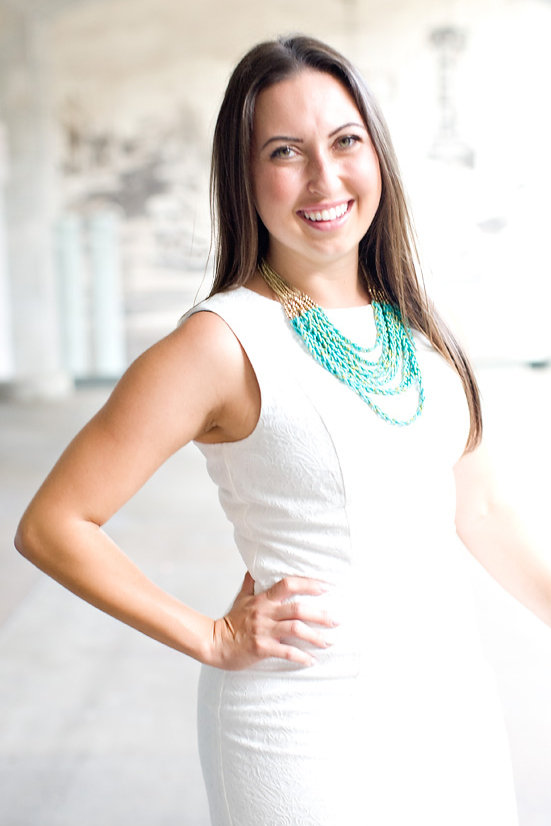 Jen Bergmark from First Pick Planning began her career in events over ten years ago while attending college at Arizona State University. She has experienced and planned a diverse array of events ranging from the ballroom to the ballpark. She has been a part of numerous high-profile events such as the 2007 Super Bowl XLII in Arizona to fundraising events like Vintage Hollywood's Food & Wine Tasting Festival held at the Los Angeles home of boxing champion Sugar Ray Leonard. It was in 2009 that she was asked to coordinate her first wedding and she hasn't looked back since.
 
JoAnna Bayliss is the owner of JoAnna Dee Weddings. She offers wedding planning and coordination services across the country, with particular experience in Washington D.C., Indianapolis, Southeastern Wisconsin, and Texas. She has been in the wedding industry since 2013 and would love to chat with you about designing your dream wedding.