When Joe Pagani proposed to Emily Pavis last year, he gave her an amazing custom-designed engagement ring inspired by R2-D2 from Star Wars (see the ring here!). And on their wedding day, Joe got his own Star Wars ring — a C-3PO wedding band (for non-Star Wars fans, C-3PO is a golden robot who is R2-D2's best friend):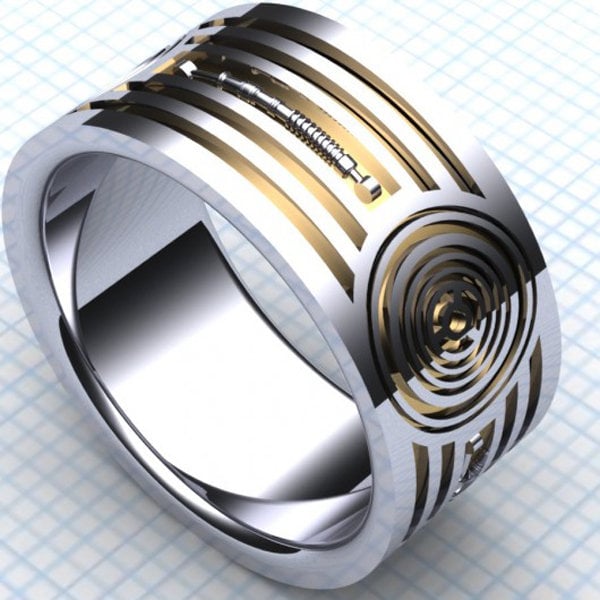 Photo courtesy of CustomMade

Photo Credit: Ryan Richardson
For "self-proclaimed geeks" Joe and Emily, their Star Wars wedding rings bring them back to childhood — both loved watching the movies while growing up. Working with the same CustomMade designer who made the R2-D2 engagement ring, Paul Bierker of Paul Michael Design, they created their perfect droid duo. The couple eloped at the Race Point Beach lighthouse in Cape Cod, MA, and one of their best friends officiated the intimate ceremony.

Photo Credit: Ryan Richardson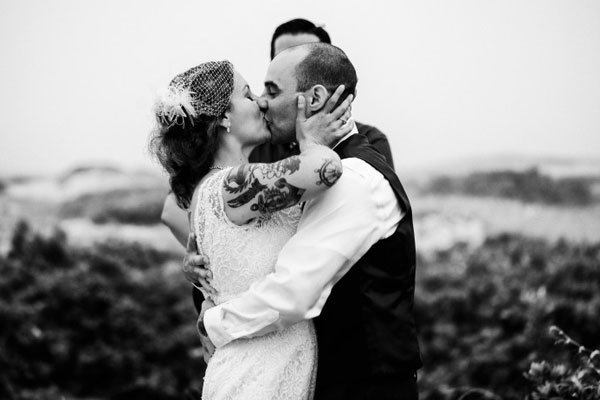 Photo Credit: Ryan Richardson

Photo Credit: Ryan Richardson

Photo Credit: Ryan Richardson
—Kristen O'Gorman Klein