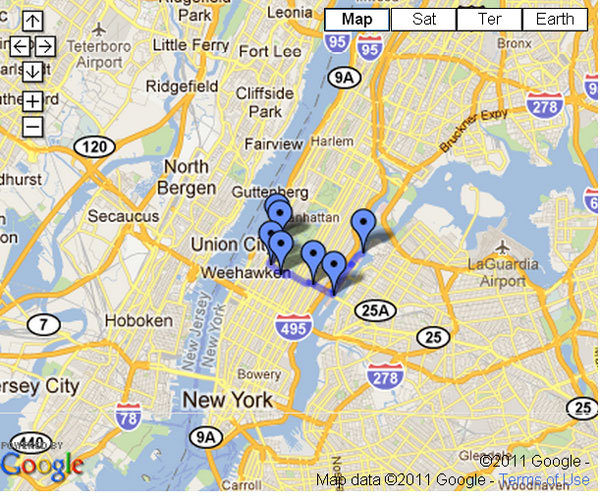 Can you pinpoint the exact moment and location when you knew your fiancé was The One? Software engineer Ari Gilder can. He decided to pop the question by having his girlfriend, Faigy, re-live their entire love affair—literally. This tech guru constructed a 3.6 mile NYC route that covered everything from the memory of their first date at Magnolia Bakery to a new memory they were about to make on Roosevelt Island.
Watch what happens...
BG: How did you come up with the idea of proposing to Faigy through Google Maps? 
AG: "I wanted to do something really unique to both of us. A few months ago, I was trying to come up with a proposal idea and this one just intuitively popped into my head, since I work on Google Maps (they always say do what you know best, right?). I dismissed it at first, but while fleshing out the idea, I realized how much potential it had."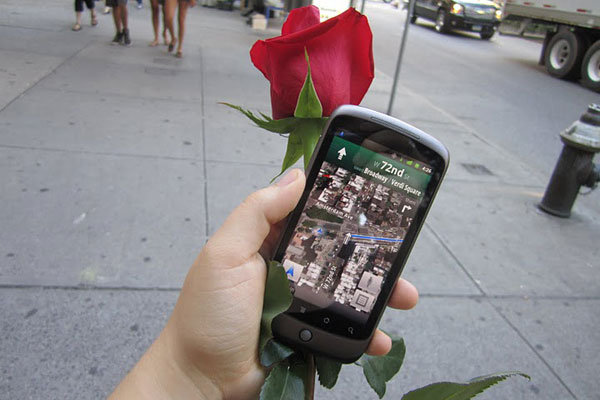 BG: How did you execute the plan?
AG: "It was Faigy's second-to-last day of her internship, and her boss came over and said, 'I need to tell you something that may sound strange.' Faigy was confused for a minute as to what her boss could want. 'I have something from your boyfriend. You need to take this phone and camera and follow the instructions on it,' her boss said. Apparently, Faigy was in shock; she quickly packed up her things and left without saying much.
She used a Nexus One preloaded with Google Maps for mobile, a camera and instructions to go to the first location." 
"Her phone had a custom mobile app I'd built with the help of Andrew Oplinger and Matt Keoshkerian, my fellow Google engineers.The app would let Faigy check in to each of the six locations. I had a friend stationed at each of the stops (before Roosevelt Island, where I was anxiously awaiting her arrival) to give Faigy a rose, take a picture of her with it and make sure she checked in with Google Maps. I provided each friend with a question to ask Faigy, tied to our memories of that particular place, the answer to which was the password. When Faigy entered the password, the app would automatically initiate walking navigation to the next location."
BG: We need to know — what was Faigy's reaction throughout this journey?
AG: "She was really excited. Two of Faigy's really close friends from out of town came in just for this event, which really took her by surprise. One of Faigy's cousins was the photographer at the end of the route, which I knew would make Faigy happy. Finally, two of our mutual friends who Faigy has become close with also participated and added a lot of enthusiasm to the whole route."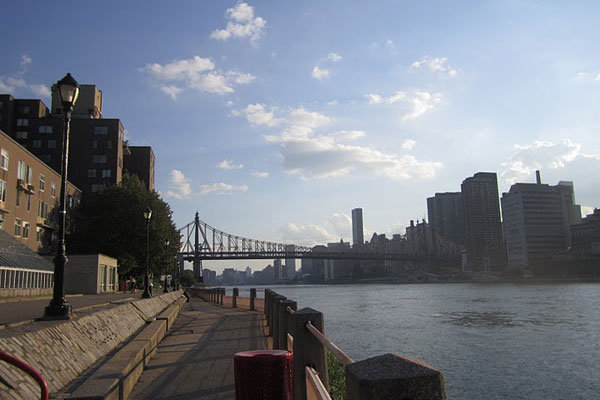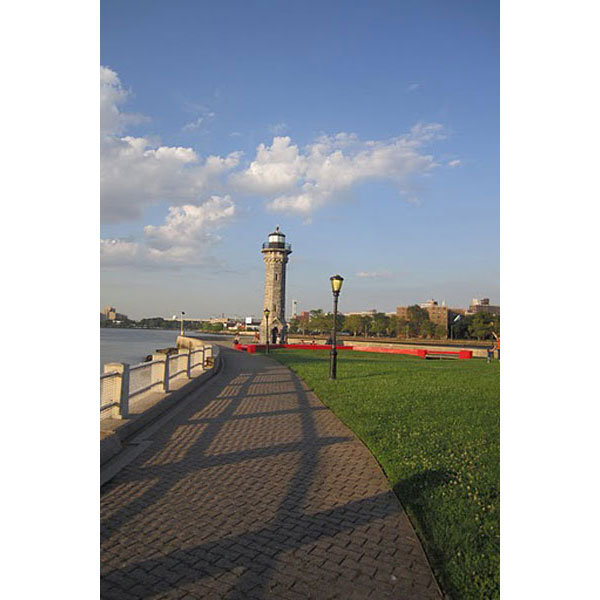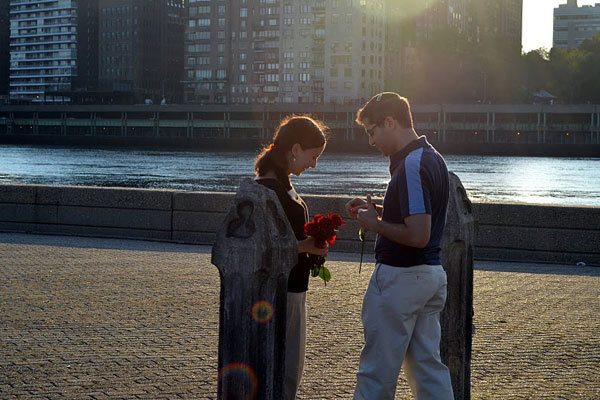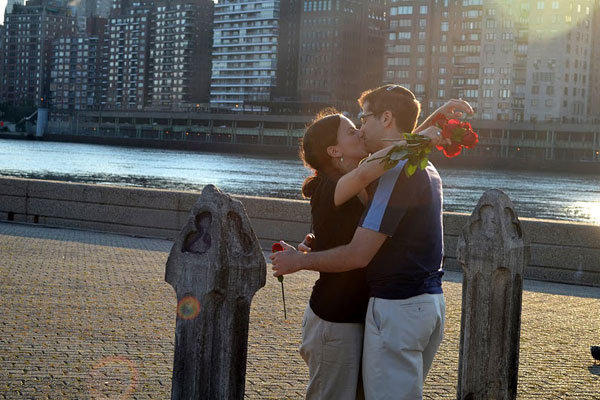 BG: When is the big day and where are you planning on getting married? 
AG: "We're getting married on January 3rd at the Manhattan Beach Jewish Center."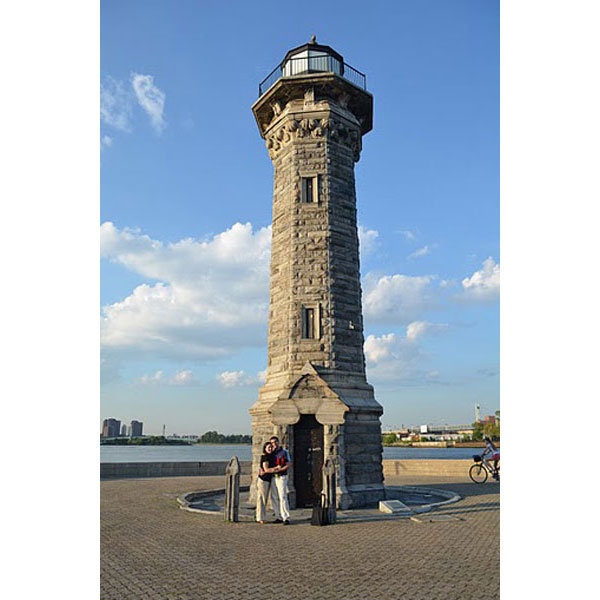 BG: Are you developing a version of the mobile app you created for public use?
AG: "I hadn't really been planning on it. I definitely think that the particular version I used should stay private because it's special to us."
On behalf of BG, we'd like to wish Ari and Faigy a lifetime of love, happiness, good health, and plenty of maps!
Track Ari and Faigy's Google Maps route and see more amazing photos they took along the way.
Tell us: What's the most incredible proposal you've ever heard of? 
—Stefania Sainato