With so many wedding to-do items to complete before the big day, planning the rehearsal dinner might just seem like yet another chore or box to check off the list. However, it's well worth the time spent organizing since it's the last chance that the bride and groom have to relax with their closest loved ones before the main event. Plus, it sets a fun tone for the entire wedding weekend to come.
Here, professional planners share their tips for throwing a rehearsal dinner to remember:
1. Switch things up from the wedding! Gina Jokilehto-Schigel from Shi Shi Events suggests that the rehearsal dinner should have its own distinct identity. For example, if you're getting married in a formal ballroom, then taking guests out for a beautiful dinner with a city view or to the countryside would add a diverse element to the overall weekend experience. "Take advantage of the city you chose to say 'I do' in and show off different parts of the town," says Traci Keefer from Scheme Wedding & Event Design.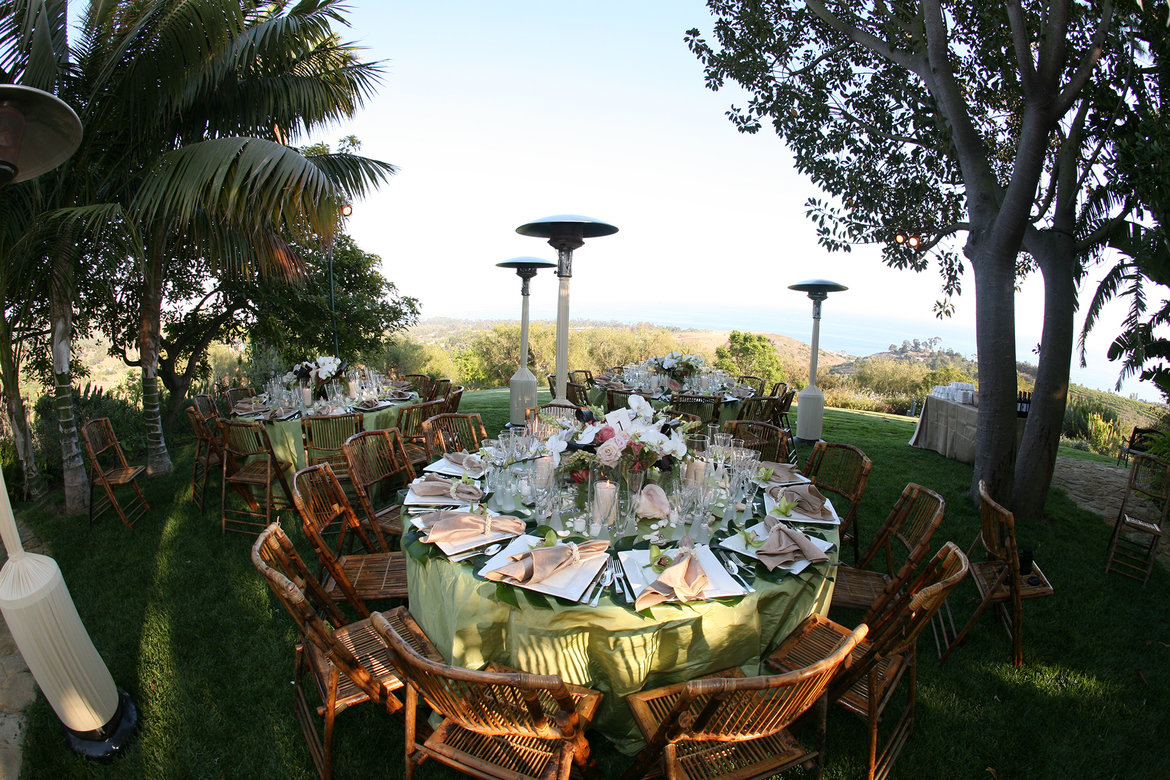 Photo Credit: Mary Jane Photography / Planner: Imagine...Weddings & Special Events
2. Have a lot of guests traveling in for the big day? Cut down on costs by hosting a rehearsal dinner for the bridal party and immediate family members, followed by a welcome party where you open it up to all of the guests for drinks and desserts. If you can afford to host it, great! If not, you could always select a location just to have out-of-town guests meet for a drink that evening, and everyone covers their own cocktails. "A lot of couples feel the need to invite everyone in town to the rehearsal dinner, and it is just not necessary," says Jamie Bohlin from Cape Cod Celebrations.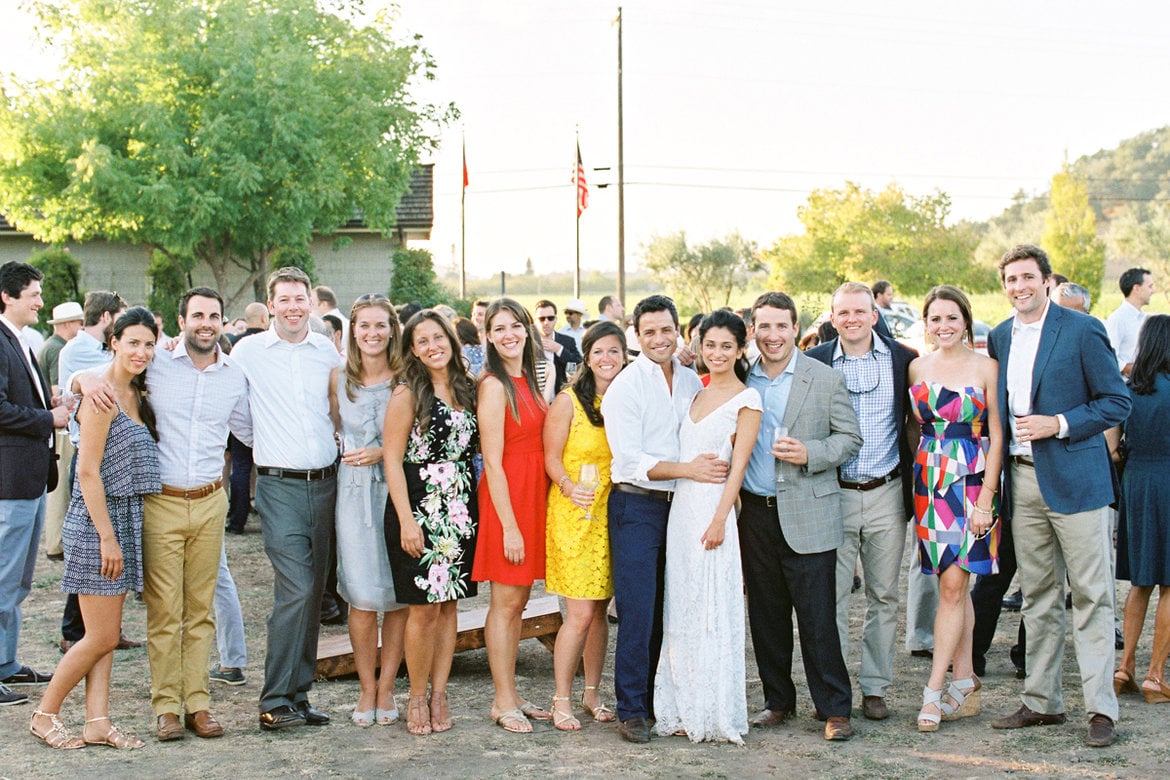 Photo Credit: Braedon Flynn Photography
3. Budget-friendly kraft paper is trending in stationery, and we love the use of twine in the example featured below.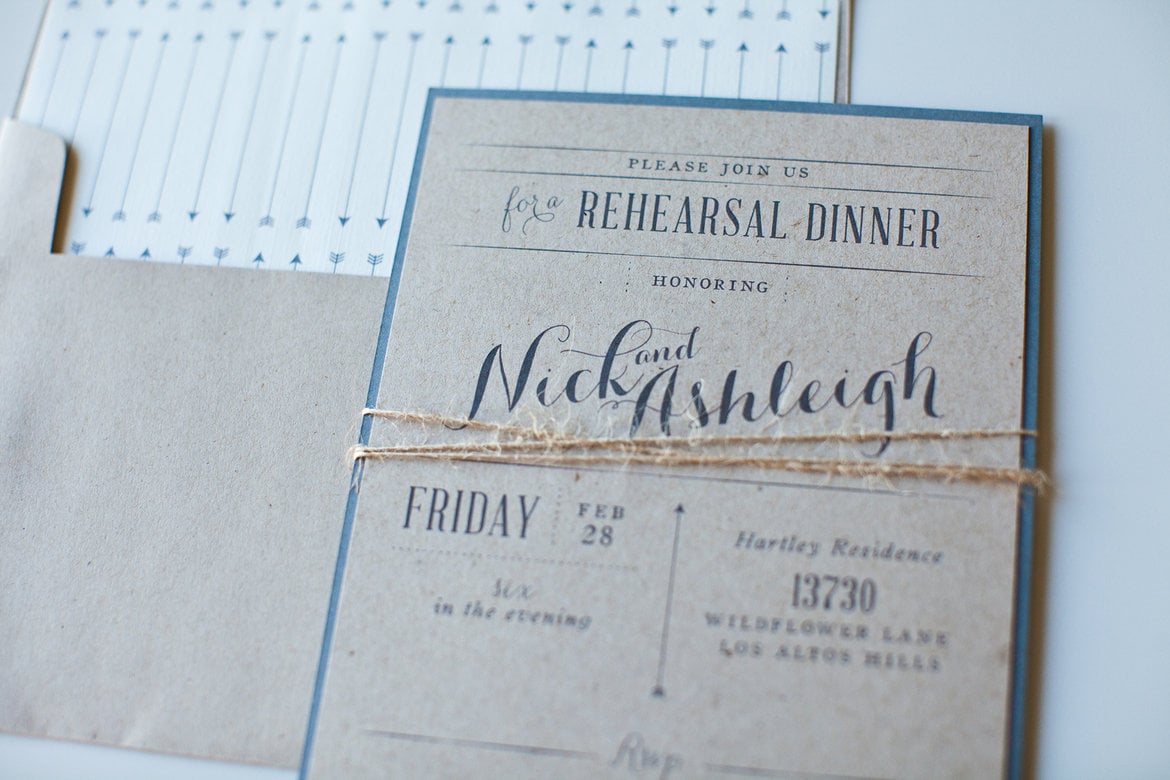 Photo Credit: Kelsey Lauren Photography / Stationery: Posh Paperie
4. Creating a cohesive color scheme to weave throughout the event makes it more polished. One combo we can't get enough of is navy, white and yellow (keep things traditional by adding sunflowers to this nautical look).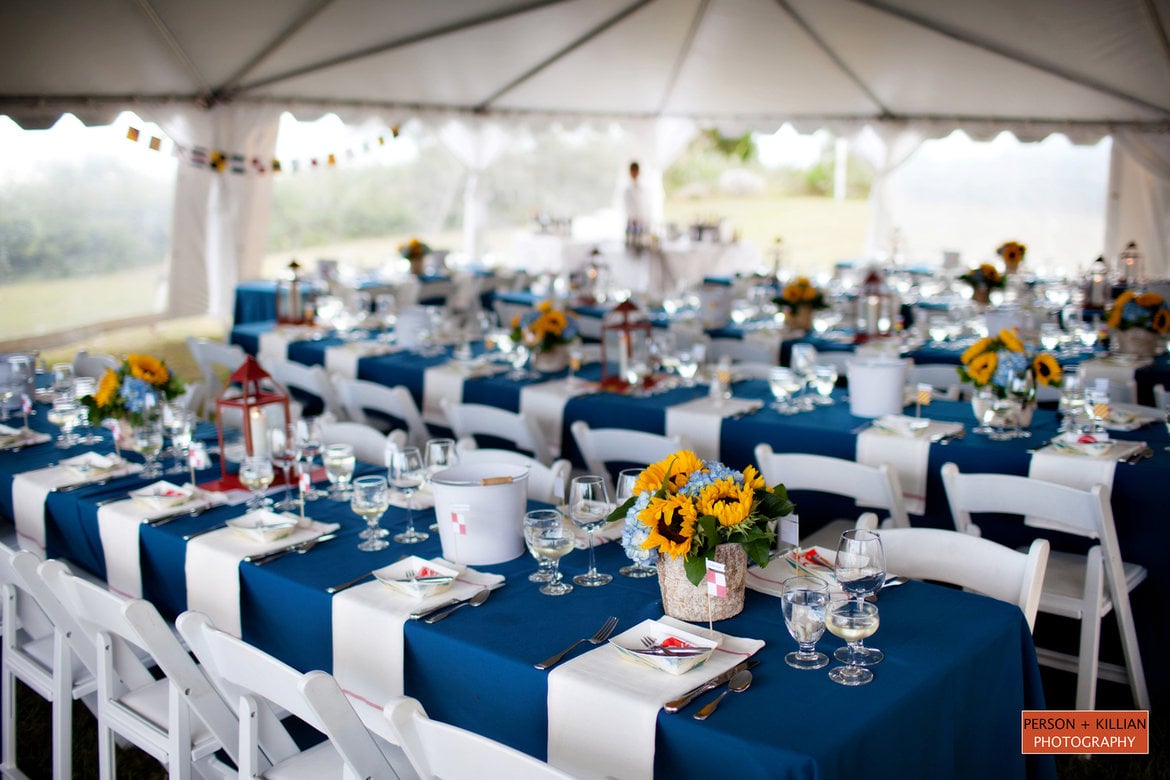 Photo Credit: Person + Killian Photography / Planner: Cape Cod Celebrations
5. Who says you have to reserve your "white dress moment" just for the big day? Brides are not only taking the opportunity to wear white to multiple wedding occasions but are also embracing trendy details such as transparent overlays and plunging backs. For a different take, opt for a fun and flirty romper or jumpsuit, instead.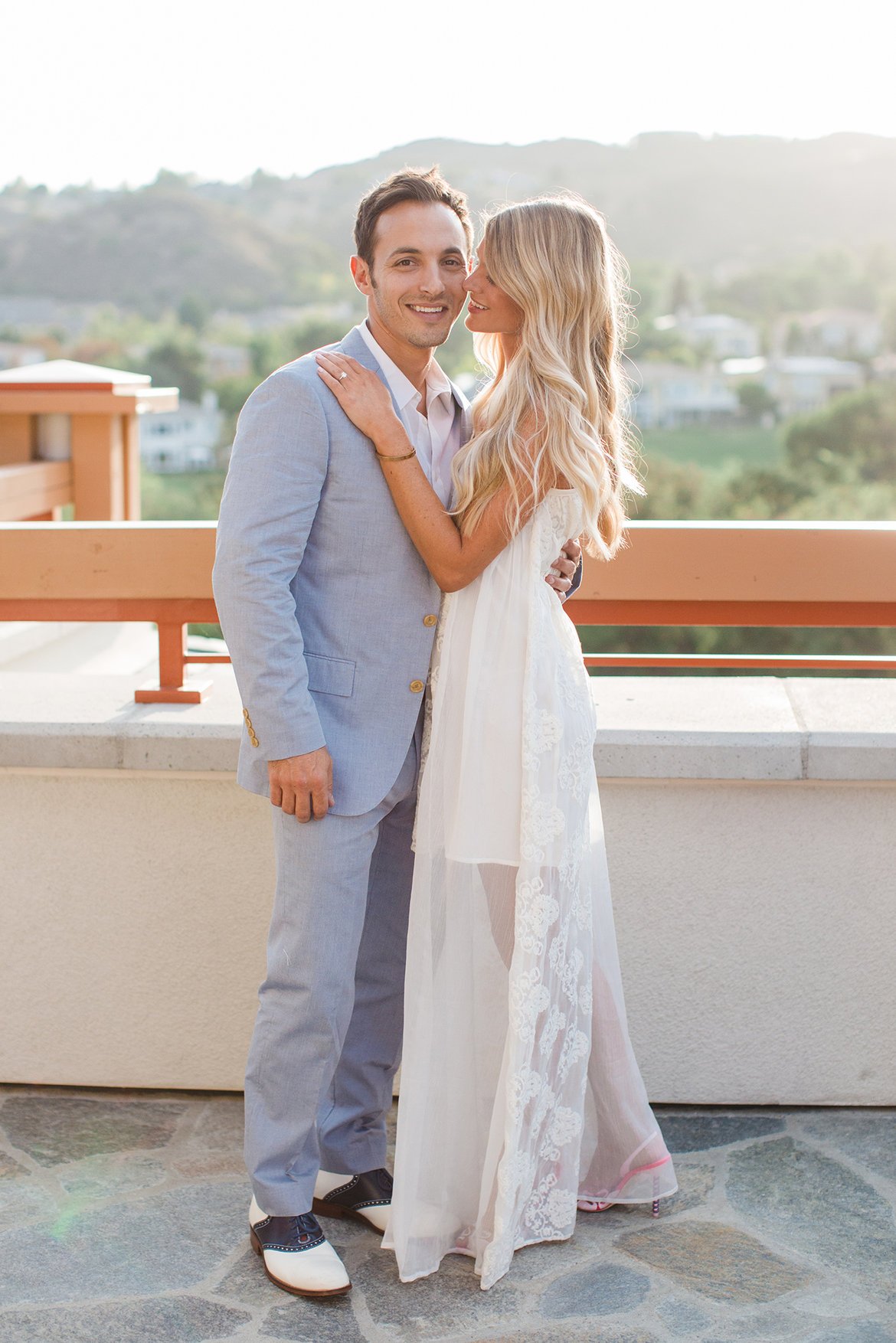 Photo Credits: Taylor Cole Photography
6. Highlight seasonal cuisine at your rehearsal dinner — a lobster bake is perfect for the warm summer months. In the fall and winter, harvest foods like soups and roasts reign supreme, whereas spring celebrations call for lighter fare such as grilled veggies and fruit. "This is also a great opportunity to get creative with food stations or tapas," says Rebecca Gigandet from Imagine...Weddings and Special Events. (Note: Always have some options for people who have allergies or special food requests.)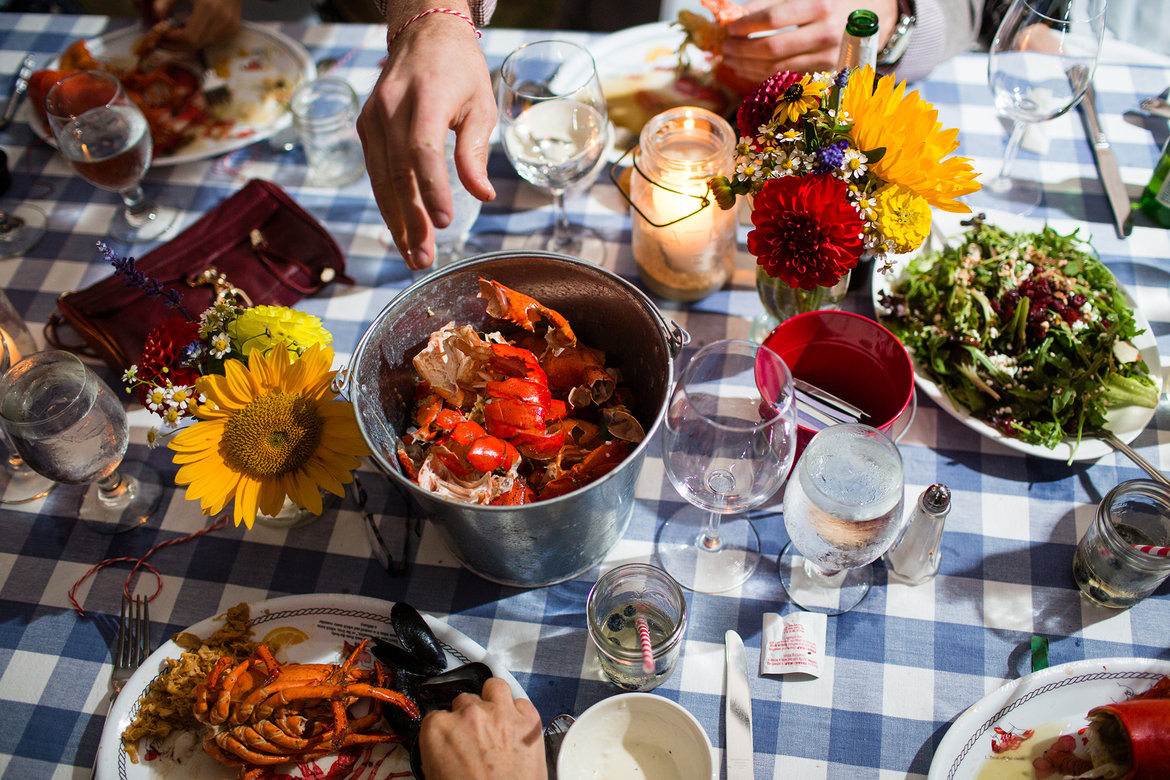 Photo Credit: emilie inc.
7. With summer wedding season in full swing, more rehearsal dinners are being held outdoors. It may get a little breezy at night depending on where you live, so an outdoor fireplace and lounge area is a great way to create a warm and cozy atmosphere. If you don't have any on hand, you can easily rent some from any furniture rental company.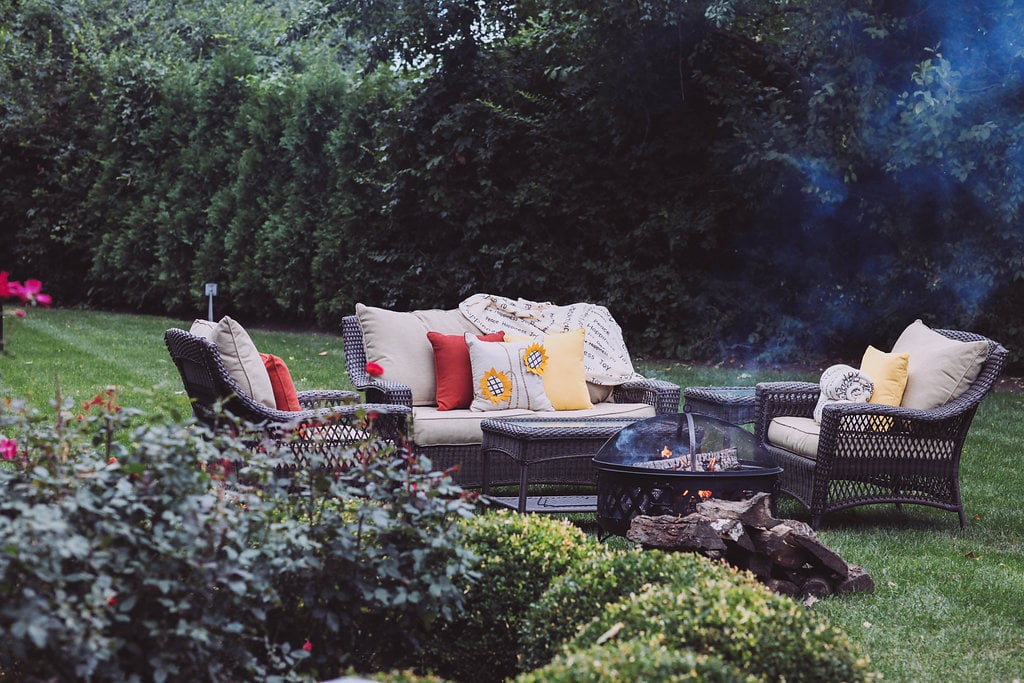 Photo Credit: Anna Zajac / Planner: Shi Shi Events
8. Long tables foster an intimate, family-style atmosphere.

Photo Credit: Brandon Kidd Photography / Planner: LVL Events
9. Break out fun games like bocce, Jenga or cornhole toss — a little friendly competition is sure to liven things up!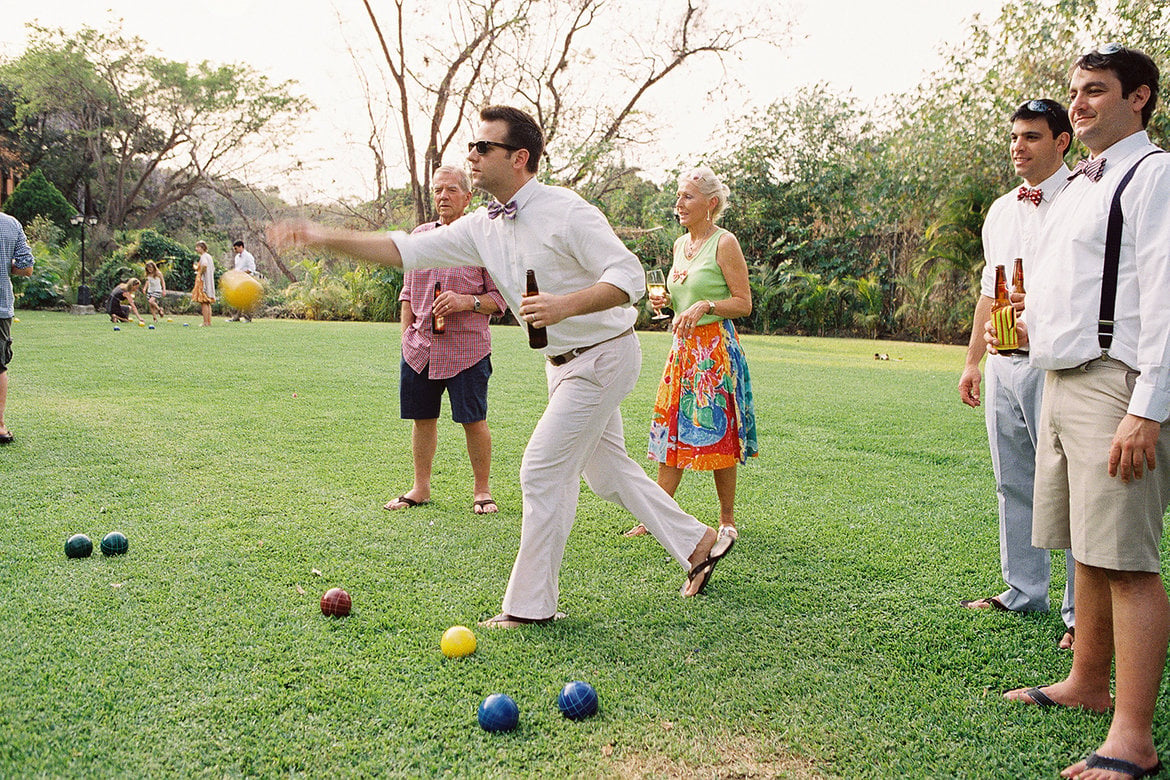 Photo Credit: Braedon Flynn Photography
10. Consider an offbeat venue such as a bowling alley for major entertainment value.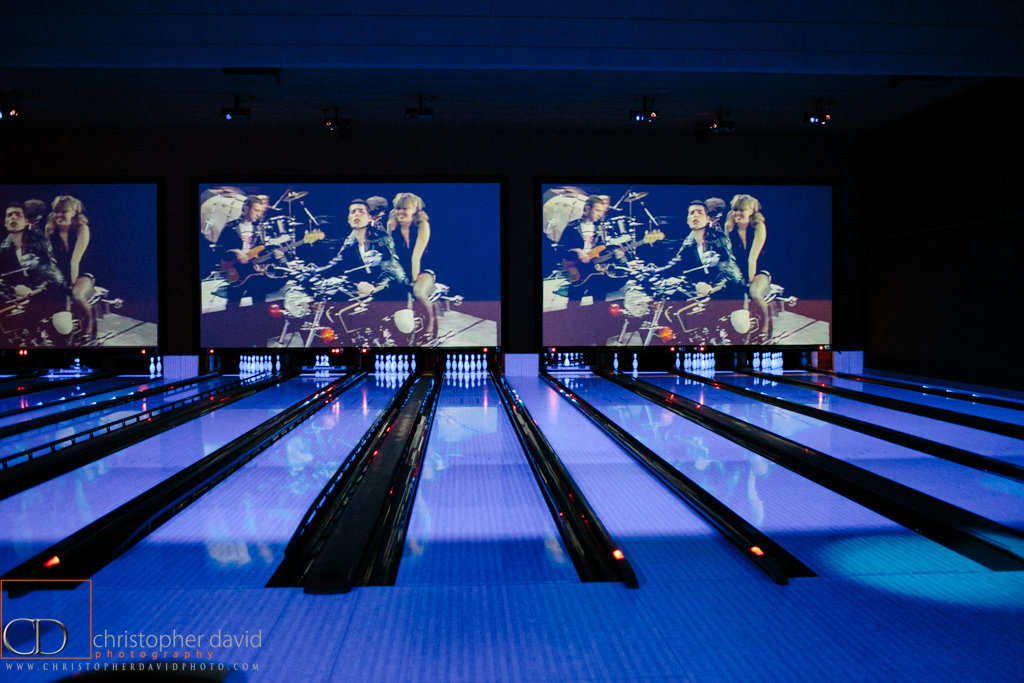 Photo Credit: Christopher David / Planner: Scheme Events
11. Signage is a great way to let guests know what's going on from the second they arrive, so there is no confusion. Plus, they make for a sweet photo op!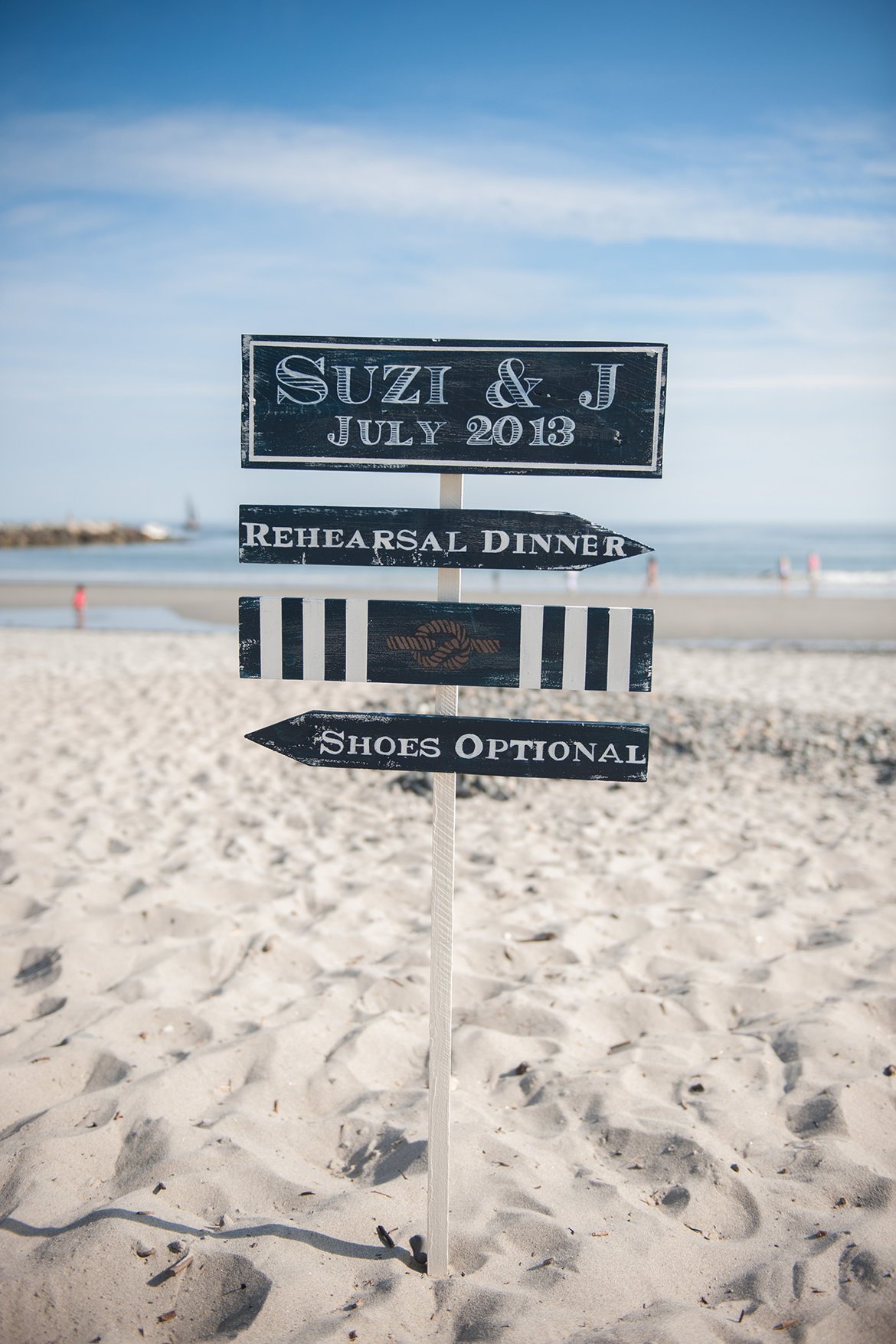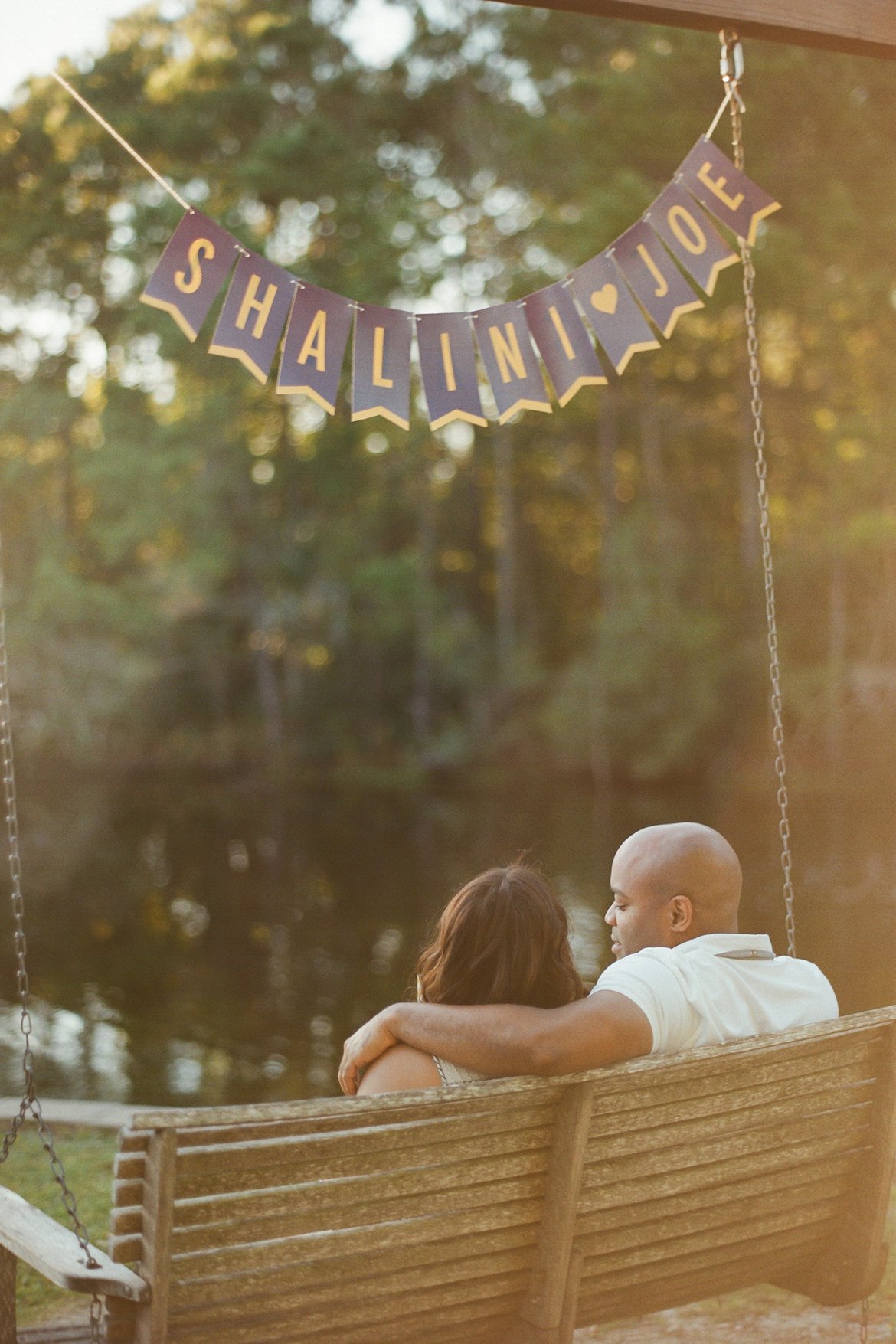 Left: Photo Credit: Brea McDonald Photography
Right: Photo Credit: Marni Rothschild Pictures
12. Cast a beautiful glow over your party with inexpensive market lights.

Photo Credit: Hopkins Studio
13. Or hang suspended globe lights filled with candles from the ceiling to create a magical ambiance. Different shapes and sizes add dimension.

Photo Credit: Robin Nathan Photography
14. Since rehearsal dinners tend to be smaller and more intimate, it's nice to add a personal touch to the table settings, so everyone feels welcomed. 

Photo Credit: Megan Clouse Photography / Planner: LVL Events
15. These plaid outdoor table chair covers bring back summer camp memories and add flair to any rehearsal dinner look.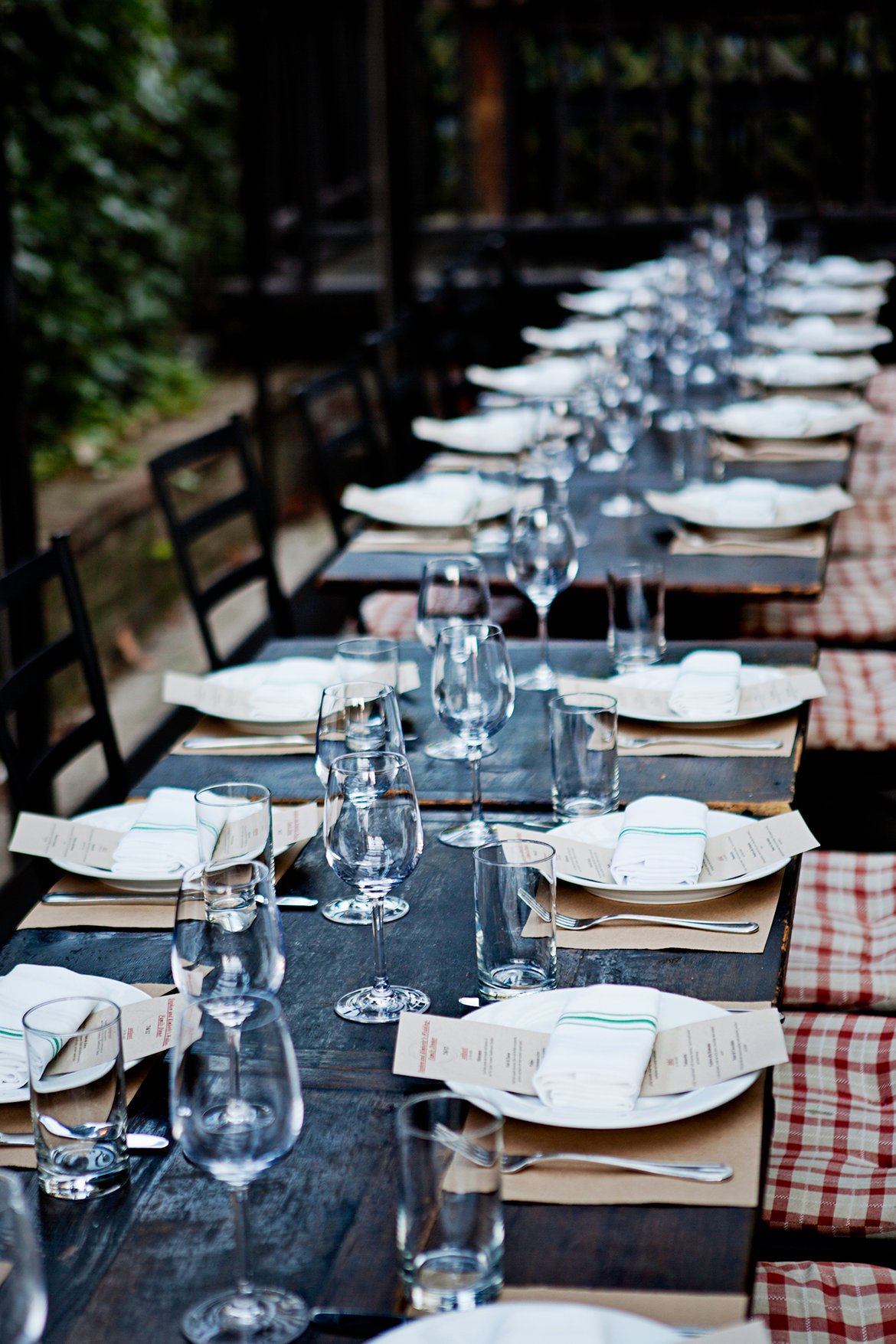 Photo Credit: Rima Brindamour Photography
— Stefania Sainato