Our wedding-planning motto is "Work smarter, not harder" so we're constantly on the lookout for ingenious tools to help make the process easier for brides. The following websites definitely meet this criteria — use them to find the perfect venue, keep guests informed about your big-day plans and more. 
1. The Venue Report
Locking in your wedding date and venue is one of the most important decisions you'll have to make because it will undoubtedly influence other aspects of your big day, from which dress you'll wear down the aisle to what foods you'll serve at your reception. The Venue Report is a fantastic resource for those brides who desire an out-of-the-box location and/or destination nuptials.
Want to treat your guests to a glamping weekend on a dude ranch? How about tying the knot in a modern estate once owned by Hollywood celebs? Or perhaps getting hitched on a boat is more your speed? They offer picks for all of these unique experiences and more around the globe, including Africa, Asia, Europe, Mexico, Australia, Canada, the United States and numerous tropical islands.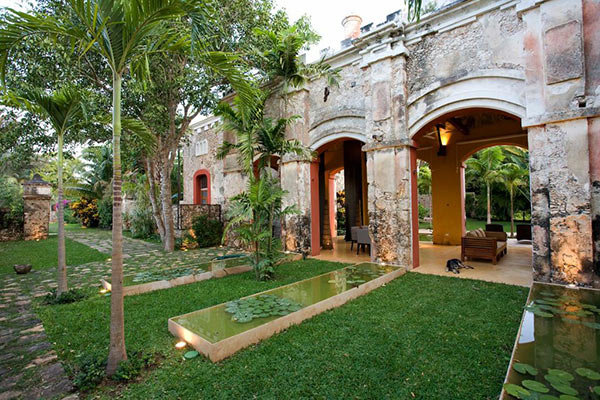 Photo courtesy of Hacienda Sac Chich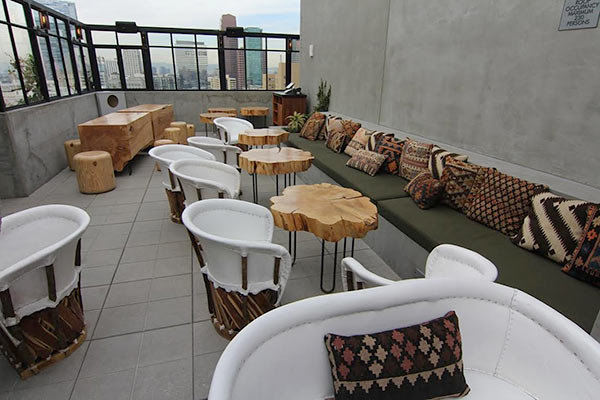 Photo courtesy of Ace Hotel Downtown Los Angeles
All of the featured venues have been vetted by their reporters so you can rest assured they'll meet your expectations. Since most couples like to visit the venue in person before making such a monumental purchase, you can't book your event through TVR. However, they do have a handy messaging system that allows you to contact multiple places at once and keep your conversations organized. In the next few weeks, they'll be rolling out enhanced search criteria: guest count, venue type, celebration type, pricing, curfew, pet-friendly, handicap accessibility, LGBT-friendly, etc. 
2. Appy Couple
Fielding nonstop questions from guests in anticipation of your wedding events? Thanks to Appy Couple, an innovative design platform that combines your own mobile app, wedding website, and emails all in one beautiful package, you can ensure that loved ones have all the information they need at their fingertips for your big day. Bonus: It also includes a built-in photo-sharing app with editing privileges, along with an RSVP tracker.
Couples have the option of adding their love story, a countdown calendar, details on pre-wedding celebrations, travel, lodging, dress code, guest polls, song requests, child care, weather and more. Best of all, only guests who are invited to certain events will see them appear in the app, so instead of posting updates on social media — potentially offending non-invitees — you can get the mass message out more easily. 

Photos courtesy of Appy Couple
There are over 400 elegant designs to choose from, and you can easily switch them out with just one click if you want to freshen things up. There is a one-time setup fee of $35 for Apple, Android and the website.
3. Jetaport
It's a thoughtful courtesy to book hotel room blocks for out-of-town guests; this becomes especially important if you're throwing a destination wedding. However, finding the most affordable rate for everyone can take a fair amount of time and follow-up phone calls. Online booking engine Jetaport is happy to take this wedding-planning task off your plate!
Simply submit a free rate request (including where you want to stay, when, and how many rooms you'll need), and in less than 48 hours, they'll present you with different hotel offers so that you can compare rates. Jetaport usually saves couples and their guests around 28% on average. (A few recent examples of rates: 34% at the Hyatt Regency Chicago, 27% at the Sheraton New Orleans Hotel and 29% at the Hampton Inn Manhattan Soho.)
Skeptical? Consider this: Booking directly through a hotel often requires a guarantee room block — this means that if they don't meet the minimum amount of rooms they reserved, they get charged. However, Jetaport is usually able to arrange a courtesy room block so that couples aren't financially responsible for rooms that don't get booked. They'll even negotiate for extra amenities (e.g. free shuttles and comped Wi-Fi) and complimentary upgrades.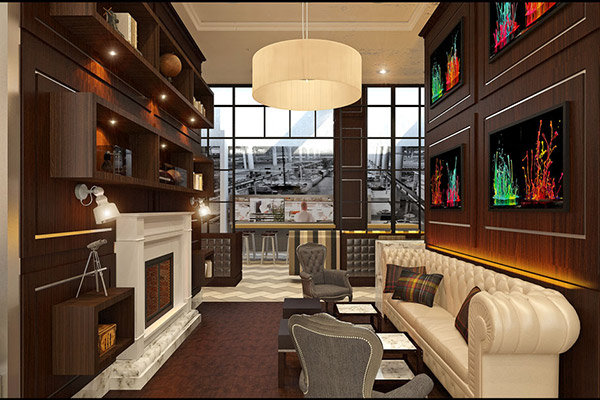 Photo courtesy of The Archer Hotel

Photo courtesy of The Cosmopolitan
4. Guesterly
Your wedding is a once-in-a-lifetime opportunity to celebrate with all of the most important people in your lives, all under the same roof. It goes without saying that you want guests to have an amazing time, but facilitating introductions can be awkward at best — anyone who's ever sat the "miscellaneous table" because they only knew the bride and groom can relate! 
Jumpstart the social experience with Guesterly.com, where you can create personalized mini-booklets that function just like a yearbook would, with fun facts and photos for each guest in attendance. Choose from six main styles (Highland is our personal favorite, pictured below), which you can customize with your wedding colors. Guesterlys make a great addition to wedding welcome baskets and start at $5 per book (minimum order of 50).

Photos courtesy of Guesterly
5. Brideside
You've got to love a wedding website whose mantra is "Great bridesmaid dresses. No drama." This service is perfect for bridesmaids who don't live close by and can't go dress shopping together. First, they'll match you up with a stylist who will help you hone in on beautiful styles for your event (they carry designs from Alfred Sung, Dessy, Wtoo, and other popular bridal brands).
Then, you'll pick three of your favorites, and for just $10 each, they'll send your bridesmaids a box of samples that they can try on at home. (Your assigned stylist will teach everyone how to take their proper measurements.) Your 'maids get to keep the dresses for a week before sending them back — plenty of time to take snapshots and review with the other ladies before making their final purchase. 
Tell us: What other wedding-planning apps or websites should we add to our list?
—Stefania Sainato