I have a confession to make: I am a chronic list maker. I keep running lists for to-dos, restaurants that I want to try with my fiancé Justin and birthday/Christmas/Mother's Day/Father's Day gift ideas so that when special occasions roll around, I am prepared. I even painted a chalkboard wall in our apartment so that I have a giant, colorful space for my many lists. (Don't judge me!)
Naturally, when Justin and I started planning our wedding, I immediately created lists for our guest count, wedding party, budget, wishes, preferred vendors, etc. I am just trying to find the best way to make our Hackettstown, New Jersey nuptials on September 26th not just fun and personal but also seamless. 
But even with all of my meticulous planning, I still get asked about things that I totally forgot to account for in my checklist. Whether you're celebrating your big day with five guests or 500 guests, there is a lot going on and making all of those decisions can be totally overwhelming!
In an effort to assist my fellow brides, I'm sharing a few "How could I forget this?" moments that I've been experiencing recently:

Photo Credit: Lisa Agiewich
1. "Did you figure out what color you wanted your tablecloths to be?"
I knew there would be some last-minute décor decisions in order to ensure that everything is cohesive...I just underestimated how specific certain things would get. Our venue is all-inclusive, so we assumed that we would use the tablecloths we saw at our showing. Then, all of a sudden, there were choices, colors and up-charges! Luckily, their "standard" tablecloths are a gorgeous ivory damask and we love them, so that's all set.
Tip: There is a delicate balance between trusting your instincts and researching your options. Trust your gut if it's telling you that the first thing you saw is beautiful and it works with your environment. How to overcome Pinterest overload ►
2. "Can I text you on your wedding day if I get lost or something?"
You and your fiancé know everything pertaining to your big day: what time to be where, vendors' numbers to call in case of an emergency, etc. However, you shouldn't be the ONLY ones who are privy to important timeline or contact information. Justin and I created wedding packets for guests with everything they need to know. We even included addresses for the local pharmacy, hospital, Target, grocery store, salon and tailor, just to be safe.
Tip: We also listed one of our bridal party attendants as a contact on our wedding website in the "directions" section. I've driven with many of our loved ones and witnessed the amount of road rage that can ensue when a GPS can't pinpoint an exact location. I can't imagine fielding such requests on my big day when I am trying to get my makeup done in peace!
3. "HOW long is the delivery time?"
Before clicking "confirm purchase" on any wedding items that you order online, triple-check what the delivery time will be. For example, Justin and I ordered these amazing paper flower boutonnieres from Etsy that we had to wrap in ribbon. It wasn't a huge project but the delivery time was almost two weeks. We had enough time left until the big day that this didn't turn out to be an issue. However, I've had to cut some smaller DIY projects because now we're close enough that I know I will run out of time to properly finish anything. 
Tip: If you're purchasing DIY materials, remember to factor in a realistic production time for yourself as well. No one wants to be sitting on their hotel room floor holding a glue gun instead of a wine glass on the night before their wedding!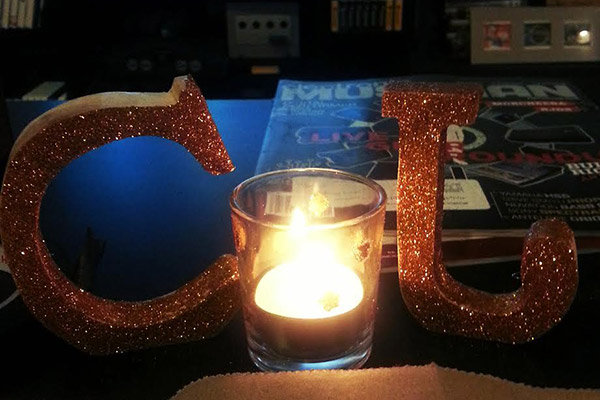 4. "Are those heels really going to be comfortable all day?"
In general, unless you're wearing sneakers or crocs, then you will likely be cursing your shoe designer after four to five hours of being on your feet. My lovely maid of honor helped me find an adorable pair of pink, pointed-toe stilettos that are totally re-wearable. Although they're pretty comfortable, I anticipate that I won't feel that way six hours into my big day. I am going to try to buy myself some extra time by stretching out my shoes beforehand.
Tip: Take your shoes for a spin before the big day! If they do turn out to be super uncomfortable, then you have the opportunity to develop a game plan in advance. While you're at it, try on your undergarments and accessories to check for comfort. A beautiful but itchy statement necklace is just sad. 
5. "How are we getting to the airport?"
Halfway through our engagement, we realized that we're planning a major vacation on top of our wedding. I typically love planning vacations, but all of a sudden I found myself getting overwhelmed. Luckily, once your honeymoon is planned, it's done and you can just look forward to it!
Tip: Allot a day or two to focus solely on planning your honeymoon — nothing else. Research the places where you'll be staying, book your transportation to and from the airport, make dinner reservations, and — if you're anything like me — look up deal sites for the area you're visiting. Who knows? Maybe you can score a great deal on a couples' massage.
6. "There's no way you're going to get all of that done in an hour."
When it comes to the wedding-day schedule, most brides believe that they are in command of this ship and they're determined to be on time for everything. However, I strongly urge you to add buffers of 10-20 minutes wherever you can, especially to your actual ceremony start time. I have been to a few weddings where things were late enough to disrupt other aspects of the evening.
Tip: If you absolutely must start cocktail hour at 5 p.m., consider having your invitation say 4:45 p.m., instead, just to be safe. As long as you respect your guests' time (i.e. start at 5 p.m. at the latest and not at 5:30 p.m.), then they probably won't mind sitting and chatting with folks a bit after the supposed start time. Follow our complete wedding-day timeline ►
7. "I need someone to take these! Wait, who is doing this?"
I know, it's almost impossible to think about the end of your wedding night at this point in time. However, there will be lots of logistical items that need to be taken care of before you can go home or to your hotel. Check in with your venue and wedding VIPs to make sure all of your bases are covered.
Tip: Provide your venue with a list of items that need to be packed and carried away that night. The earlier you address this, the sooner you can reach out to your wedding party, parents, or wedding coordinator to help execute everything without a hitch.
Call on parents, friends, siblings, grandparents, and anyone else who have graciously offered their assistance. Even something as simple as distributing programs at the ceremony or making sure that everyone is lined up for family photos can make a world of difference.
As our wedding day inches closer, Justin and I constantly remind ourselves that we cannot prepare for every eventuality. The most important thing is that we're getting married — the magnitude of that trumps everything else.
P.S. Have an interesting wedding planning story to share? Apply to become a guest blogger on BridalGuide.com ►
Happy planning, everyone!
— Carla Y. Emanuele