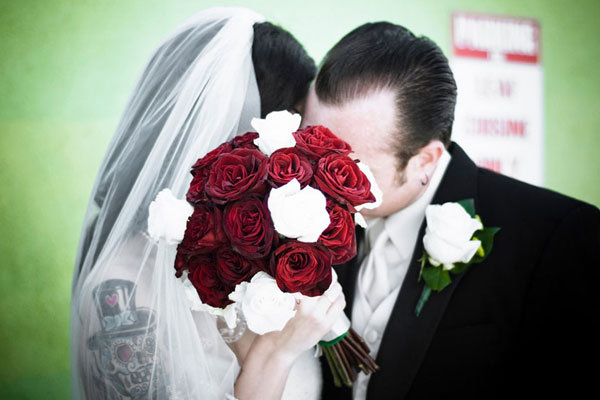 Photo Credit: Julie Pepin
My wedding-planning process has (mostly) been smooth sailing. However, I've still experienced my fair share of snags, worries, and mistakes. In the name of honesty, I'd love to share some of my confessions with you, from one real bride to another!
1. I care more about wedding details then I thought I would.
In the first few months of planning, I would have told you that I'm not the kind of bride who cares about visual aspects of the wedding, such as invitations or centerpieces...but I was wrong. I went through several different options for both before making a decision. I've discovered that every wedding detail, no matter how small, is a way to express myself and the love that I share with my future husband. They give brides an opportunity to get creative with their plans and they're some of the most fun decisions we get to make!
2. I am terrified of our wedding budget.
I've mentioned before that my fiancé Corey and I are extremely blessed to have the financial support of both of our parents as we plan our wedding (we are also contributing to the budget). It's a huge responsibility—managing such a large sum of money can be daunting. I'm doing my best to make sure we stay on track, but I'm constantly fearful of going over our budget, even though I know my parents would be understanding if that were to happen.
3. I'm a bridal stalker.
We brides are constantly on the lookout for interesting details and budget-saving ideas. As a result, we end up becoming engrossed not only with our own nuptials, but those of other engaged couples, too. If a Facebook friend of mine posts something about their wedding, I instantly feel compelled to click on it, even if I haven't spoken with them in a while. Does that make me a wedding stalker? Maybe, but I don't plan on showing up to their nuptials uninvited, so I feel like it's pretty harmless (right?).
4. I spend more time thinking about the honeymoon than the wedding.
Now this hasn't always been the case. During the early stages, venues, color schemes and centerpieces were at the forefront of my mind. But now that we've got so many of the big decisions nailed down, my mind has been drifting to thoughts of sandy beaches more often that I would care to admit.
5. I think I'm the best rookie planner, like, ever.
Not to toot my own horn, but I think I'm pretty great at this whole wedding-planning thing. My organizational skills have blossomed and I feel like everything will be executed well and on time (knock on wood). Perhaps I've found my calling!
6. I wish I had a bridesmaid who lived in my city.
One of my four bridesmaids is currently living in Indianapolis, where I'm from, but she's actually planning to move to North Carolina within the next two months. I'm so thankful to have my mom in town to help with everything but I'd love it if I had a 'maid who lived nearby to lend a hand. I feel guilty about my pre-wedding shower and bachelorette party because they require all of my girls to travel. I wish I didn't feel this way about wedding-related events, but I can't seem to help it.
7. I panicked when we sent out our save-the-dates.
I think that choosing who you marry is the most important decision you'll ever make. Although I know that Corey is the right person for me, it doesn't minimize the gravity of the situation—I'm getting married and it will be forever. When we dropped our save-the-dates into the mailbox, I was overcome with emotion and it was a little overwhelming. Shortly afterwards, I felt relieved. I'm marrying my best friend and there's nothing scary about that. We'll figure out the future together, as a team.
8. I Googled the number of calories in a chocolate milkshake.
The weather is getting nice and warm here in Indianapolis and nothing sounds better to me than ice cream. Recently, I was tempted to succumb to a mid-week treat from Steak'n'Shake (I love their chocolate milkshakes!), but knew this could sabotage my healthy eating plan for the wedding. I Googled it and was snapped back into reality when I found out just how many calories are in one regular-sized shake (630, in case you're wondering).
9. I want a closet filled with white clothing.
Corey and I are both trying to save for our wedding, but I still find myself wanting to buy every white dress I see. It's simply not practical because I rarely ever wear white on a regular basis, so after my wedding, I probably wouldn't feel inclined to wear this color as much. So far, I've only purchased one white dress for the rehearsal dinner and I've decided to go with a colorful outfit for my bachelorette party so that I can re-wear it at a friend's wedding this summer. But that doesn't mean I don't have multiple white dresses saved in online shopping carts across the World Wide Web as you're reading this...
10. I miss my wedding already.
When I got engaged and we set a date, I could barely fathom waiting more than a year to tie the knot. Now, with less than five months left until the big day, I want the engagement bliss to last. Don't get me wrong—I know weddings are truly about marriage and I can't wait to call Corey my husband. I know I'm getting ahead of myself, but I can't help but think about that bittersweet moment when my wedding day is over.
Well I don't know about you, but I feel better after sharing some of my bridal confessions! Real brides, is there a confession you'd like to get off your chest?
— Nikki Stroud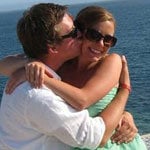 Nikki Stroud is a real bride who is learning every step of the way when it comes to wedding planning. She and her fiancé, Corey Allan (both Ball State alums), will be married in September of 2012 in front of their friends and family in Indianapolis. Glittering ivory lights, exposed plumbing and sleek wood floors depict their romantic yet rustic venue in the Downtown area. The couple hopes to incorporate personal touches to make the celebration truly reflect their relationship.