Check out the stylish ideas below from real wedding submissions!
1. Take your veil to extremes.
Lately, I'm drawn to veils that are either ultra-short or ultra-long, depending on the bride's style and the vibe of her dress. No matter which veil you choose, it should enhance your dress instead of competing with it.
For example, Heidi accented her champagne ruffled Allure gown with a birdcage veil, which fit the down-to-earth yet elegant vibe that she was going for on her big day in Walnut Creek, California. Her photographer, Ashley Paige, said that "she looked like she came straight out of a fairytale!" and we wholeheartedly agree.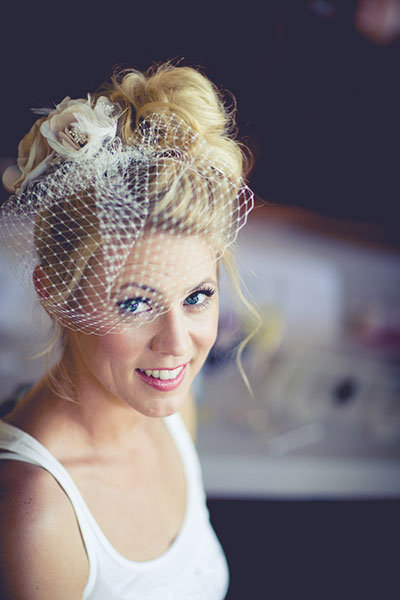 Photo Credits: Ashley Paige Photography
Stacey opted for a to-die-for mantilla veil for her nuptials at Belvedere Mansion in Rhinebeck, NY. The mantilla trim perfectly coordinated with her 1920-style sheath, which she had customized by adding feathers to the top of the bustline. How glamorous is that black and white shot by the church?

Photo Credits: Blue Sky Photography, LLC
2. Add a jolt of color to inject personality into your big day.
We'll always have a special place in our heart for bridal whites, but we can't stop thinking about Emily's purple-themed wedding in Ocean City, New Jersey. If you're torn about whether or not you should wear a white dress or a colored one, a bright crinoline underskirt could be a great compromise, especially if your dress is tea-length. 

Photo Credits: Marissa DeCinque Photography
Props to Jason, a stylish groom who wed in Littleton, Colorado, wearing a hot pink yarmulke to honor his Jewish faith!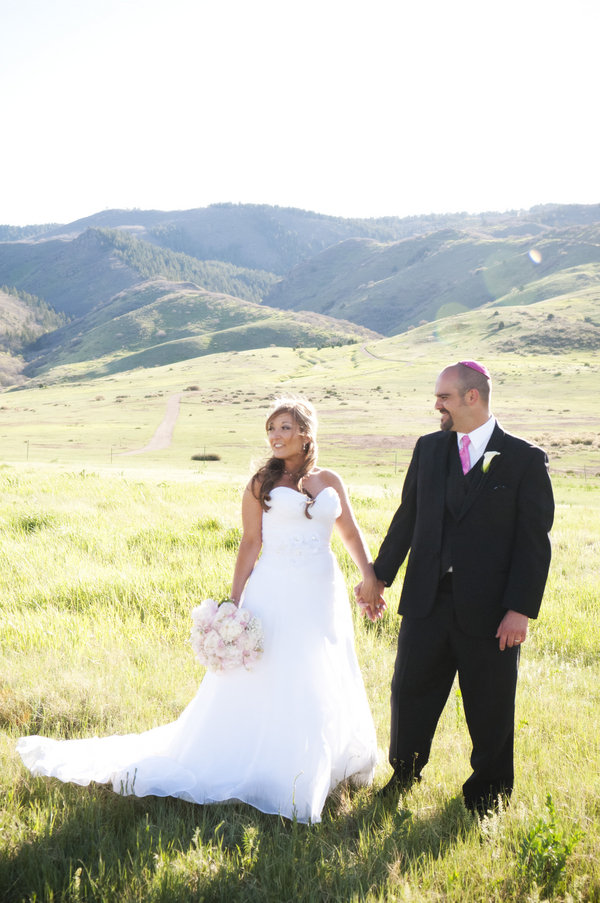 Photo Credits: Two One Photography
3. This season, it's all about the earrings.
Statement earrings ruled the runways at New York Fashion Week this season, and this trend lends itself well to the bridal world, too. Unlike necklaces or bangles, earrings are a gorgeous option for almost any dress neckline and silhouette. Case in point: How striking does bride Diana look at her Morris, Connecticut elopement?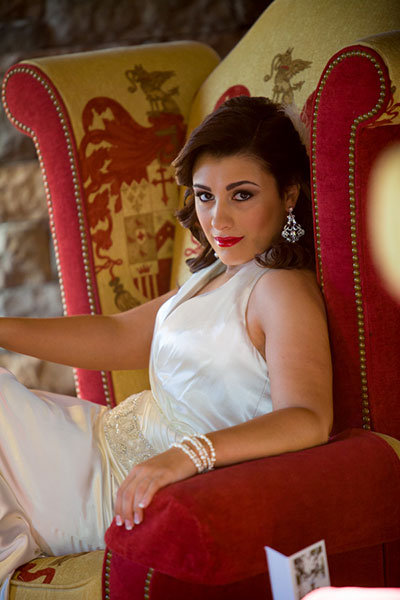 Photo Credits: Matthew J. Wagner Photography
4. Invest in shoes that look just as gorgeous with skinny jeans and a t-shirt as they do with your magnificent wedding dress.
I understand the temptation to wear Cinderella heels with crystals, gold or silver detailing, a sky-high platform, or any other attribute that would make it that much more fun to dress up on the wedding day. For mine, I wore an incredible ivory pair with bedazzled heels that sparkled from every angle. But let's be honest: How often will I wear them now? Short of putting them under a glass dome to admire longingly in my day-to-day life, or attending the Oscars, I'm not sure what I'll actually do with them.
While I don't regret the decision, I have a newfound admiration for pragmatic brides like Lauren, who chose versatile heels for her wedding at Rockleigh Country Club in New Jersey. Her Valentino slingbacks are pricey but they'll probably last a lifetime and get just as much use on dates, girls' nights, and other people's big days as they did at hers.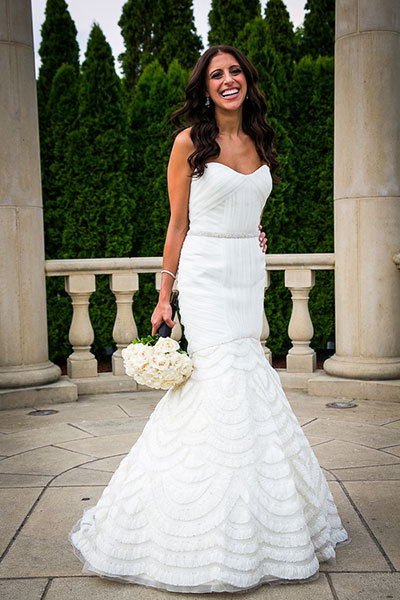 Photo Credits: Christopher Duggan
5. Face-framing accessories put the focus on your radiant expression.
On your wedding day, all eyes will be glued to your every move (no pressure!). Yes, guests will likely be fixated on your dress at first, but in my opinion, what they'll subconsciously reference the most is your facial expression — especially during big moments like the recitation of vows and the first dance.
A bejeweled veil, like Salt Lake City bride Cierra's, catches the light in a flattering way and draws attention to your radiant smile.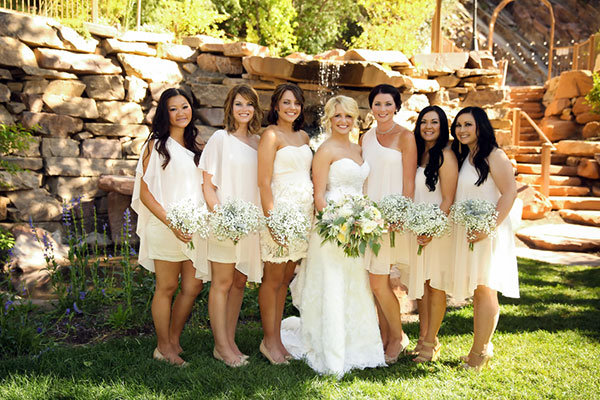 Photo Credits: Pepper Nix Photography
We zeroed in on Maria's emotional San Juan, Puerto Rico wedding because of her pretty, starburst-esque headpiece. (P.S. How fun is the bride's "save the date" iPhone case, pictured below?)

Photo Credits: Ben Elsass Photography
LOVE IT OR LEAVE IT: 
One polarizing topic as of late is nail art, which can feature ornamentations like pearls, beads, and sequins, and double as jewelry for your hands. But just how bold are you willing to go for your wedding day? We spotted these hysterical Hello Kitty digits at a wedding in Canada!

Photo Credit: The Big Affair
—Stefania Sainato