Once you and your groom reach the ten month mark, it's the perfect time to begin your save the date search. Selecting your save-the-dates is such an exciting process because the options are truly endless. More importantly, you are formally announcing to family and friends that your upcoming nuptials are fast approaching — and they better mark their calendars!
For our save-the-dates, Michael and I opted for a matte 4x6 announcement that featured the New York City skyline to give our guests a preview of what to expect on our wedding day (see below).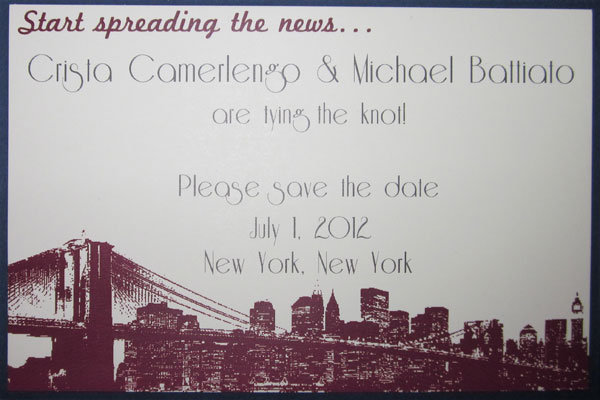 I love the idea of selecting save-the-dates that are entirely different from your wedding invitation, especially for brides who want to play it safe with their formal invites (myself included). Opt for fun and engaging announcements that leave your guests eagerly anticipating your big day. Not sure where to start? Check out these unique trends and don't be afraid to experiment!
1. Make it Stick
Ensure that your save-the-date doesn't get misplaced by sending a magnet featuring your pretty mugs. "Stamp of Love" Photo Magnet, available at agiftfulheart.com, starts at $54.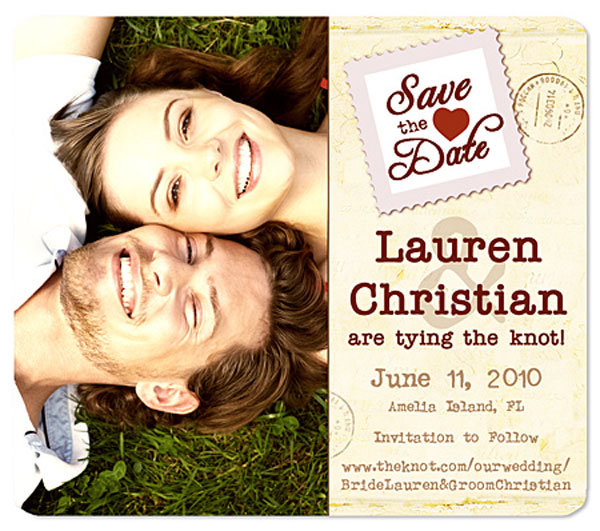 2. Jot it Down
Have your family and friends "pencil you in" with this letterpress save-the-date, available through melangerienyc.com. Prices start at $1,300.
3. Give a Bib
Perfect for any seaside wedding, the Lobsters in Love save-the-date, available through birdandbanner.com, includes a hand-printed lobster bib. Price upon request.

4. Tie the Knot
Allow your guests to also "tie the knot" with this whimsical creation from MichelePurnerDesigns.com. Cost is $2 for each tie-the-knot card and envelope.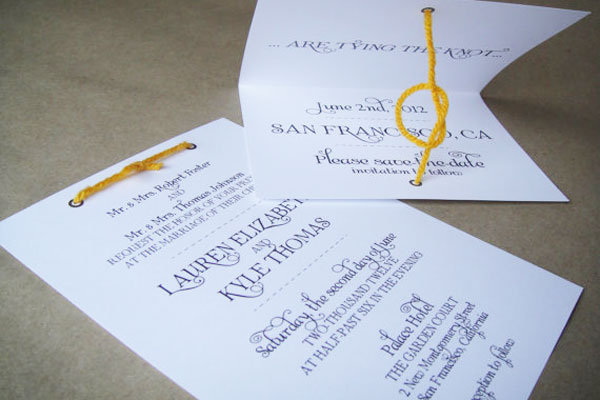 Crista asks: What do your save-the-dates look like?
—Crista Camerlengo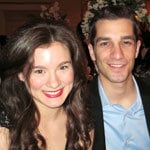 Crista Camerlengo is a real bride and the co-founder of Style She Wrote, who will tie the knot in July 2012 with Michael, her fiancé of six years. This chic NYC couple describes their wedding style as "modern romance"—fitting for a pair who had their first date at a quaint seaport and became engaged in the same spot, overlooking the Brooklyn Bridge. This fashion-forward blogger loves to infuse her traditional taste with unexpected contemporary accents.