What should brides expect a month out from the big day? In an effort to make sure that we don't forget any details, my fiancé Michael and I created a monthly to-do list back in January, which has served as a friendly reminder of what to do when.
Here, the eight tasks I regret leaving for the last minute:
1. Assemble your ceremony programs, menus, and escort cards. I recommend selecting all paper goods prior to finalizing your ceremony, menu and guest list. For me, the most difficult part was choosing which stationery to purchase—eliminate this hurdle early on so that all you have left to do is order your pre-selected design.

Photo Credit: Kimberly Chau Photography
2. Finalize your seating chart. Three weeks prior to your vows, you should have a solid list of attendees. Have Mom or Dad help with seating their own guests. It's one less task that you're responsible for and increases the likelihood that their friends will be happy with their seating arrangement.

Photo Credit: Chris Sherburne Photography
3. Schedule your final fitting. Finally, you get to take your dress home with you! Although my third fitting is next week, I will be checking to make sure the hem is perfect, my custom label has been affixed inside of the skirt, and any other adjustments we discussed were addressed.

Photo Credit: Meg Courtney Photography
4. Confirm all vendor details. Now is the time where you get reacquainted with your florist, band, photographer, videographer, and lighting expert. Be sure that any expectations you have are set in writing. Create a detailed day-of schedule for your photographer and videographer and provide them with a photo must-have list. Ask your florist to create an exact sample of what your arrangements will look like.

Photo Credit: Rebekah J. Murray Photography
5. Get your marriage license. I have to admit, Mike and I dropped the ball on this one. Thankfully, we have set aside time next week to pick up this necessary document. You can't say "I do!" without it!

Photo Credit: Visionyard Photography
6. Time to get glam. Attend your final make-up and hair trials. Bring pictures of your favorite looks so that the stylist can visualize what you mean by a "romantic updo" or "smoky eye." I recommend scheduling a trial for the morning of your bridal shower—not only will you look stunning for photos, but you'll also save mega bucks.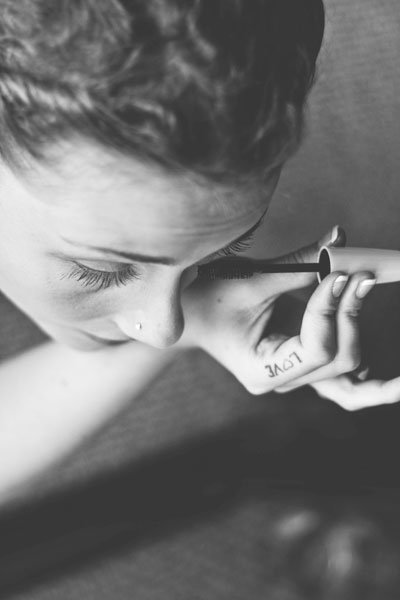 Photo Credit: Gambol Photography
7. Drop off any necessary items to your venue and hotel. Michael and I will be visiting our venue the Tuesday before our wedding with a ton of products in tow: toasting flutes, cake server, custom napkins and drink stirrers, basket of supplies for the ladies room, "Mr. & Mrs." chair signs, escort cards, menus and our beautiful card box.

Photo Credit: Larsen's Photography
8. Pack, pack, pack! Michael and I are leaving for our honeymoon the day after our wedding. I've started the packing process slowly by throwing any new purchases right into my suitcase as I buy them. I suggest creating a packing checklist to avoid that dreaded Home Alone feeling at the airport (or worse, at your hotel) when you realize you've left something important behind.

Photo Credit: Dixie Pixel Photography
Crista asks: What wedding tasks are you currently working on?
— Crista Camerlengo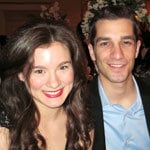 Crista Camerlengo is a real bride and the co-founder of Style She Wrote, who will tie the knot in July 2012 with Michael, her fiancé of six years. This chic NYC couple describes their wedding style as "modern romance"—fitting for a pair who had their first date at a quaint seaport and became engaged in the same spot, overlooking the Brooklyn Bridge. This fashion-forward blogger loves to infuse her traditional taste with unexpected contemporary accents.